Princess Amelia, Princess of Lovebirds
13. Princess of Lovebirds
by Wulfhere
This princess is determined to arrange love matches for all around her. Her schemes cause endless chaos for the servants and courtiers, as she attempts to manipulate them into one romantic situation after another.
Appearance
This golden haired, brown eyed princess wears dresses of red or black silk, embossed with jewels, and allways tries to look good for her loved one.
History/Background
Princess Amelia Sempill was in love, happily and some would say, behind her back madly so. So happy was she that she wanted all the singles at her court to feel love too, and decided to do what she could both covertly and overtly to arrange love matches. Privately, she and her most trusted servant would write love messages with forged signatures on them and they would sneak around the palace grounds in the middle of the night posting them to courtiers and servants alike.
The results from this secret matchmaking were mixed, to say the least. Certainly, two or three happy coupledoms formed as a result. Most likely these people were on the verge of being in love with each other anyway but were too shy to admit it to each other. However, it also broke up a few couples who the Princess was unaware had formed, when the boyfriend or the girlfriend found the forged love notes, accused their partner of cheating on them and stormed out.
In at least one case it caused a sword duel between two high ranking courtiers over a girl that only one of them wanted anyway, when the other one was in effect framed up by a secret letter. He angrily denied sending the letter, angry words were exchanged, words became blows and then it descended into a duel in which the girls boyfriend was killed and the other courtier had to flee the country to avoid a murder trial.
She would also, on occasion, put love potions into the drinks of high-ranking courtiers with the intention of making them fall in love with each other when they drank when looking into each others eyes. It didnt always work as intended, causing a duke to fall in love with the happily married wife of an earl, and a minor count with a promising future in front of him to fall headlong in love with a chambermaid and end up disinherited by his parents and scorned by his fellow nobles.
On occasion, she has overtly suggested to her courtiers and ladies that they become couples. Since defying the royal will of the Princess, whilst not treason, would not be good for a courtier or a ladys future advancement in court, couples have formed that in reality cannot stand each other, whilst other coupledoms are false on both sides and just exist when the Princess happens to be around.
Special Equipment
A gold bracelet that is in fact hollow and filled with a very powerful love potion, that only takes a drop or two to affect somebody if put into a drink.
Roleplaying Notes
Amelis is obsessed with romance, both her own one and the romances of other people, which she often attempts to generate. She has no objection to the sight of lovers cuddling and kissing in public, finding it cute when others in her royal circle find it downright disgusting.
Quest - Expand-a-30 Description
We have a lot of 30's around here.
In this Quest, choose any random entry from a 30 and expand it into a full submission. Pick something from The 30, The Other 30s, or through the 30 freetext. Don't use your own, there are so many you won't have a problem finding something.
Please make sure to link to the 30 that inspired you. The first place winner will receive a 100xp award. The second place winner will receive 50xp. Make the small ideas great!
?
Cheka Man's Awards and Badges
Not Registered Yet? No problem.
Do you want Strolenati super powers? Registering. That's how you get super powers! These are just a couple powers you receive with more to come as you participate.
Upvote and give XP to encourage useful comments.
Work on submissions in private or flag them for assistance.
Earn XP and gain levels that give you more site abilities (super powers).
You should register. All your friends are doing it!
?

Responses (7)

While this is certainly a good expansion of the 30 in question, it seems to lack the spark of interesting-ness. It seems to me that she'd make a decent background character, but she'll never be a major player in anything but a game of courtiers. Perhaps you could add a few examples of how she and her obsession might be included in a game?
---

Edited to make her a minor carecter, I'll try and think up plot hooks later.

This is not a bad sub. However, perhaps due to the frivolous nature of the entry inspired that this NPC, I have to agree with Val that I can't exactly see her playing a dramatic role. As far as plot hooks go, I have a suggestion that you might find useful. Perhaps the princess's attempts to find true love for a royal sibling, results in a full-scale war as it derails a union meant to strengthen ties between two nations?
---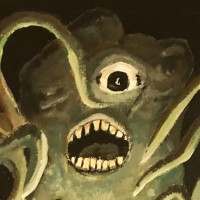 That aside, where does she get all those love potions from? Who's the supplier... and could the person have an ulterior motive in fueling her naive attempts to everyone love another?

I think she is a trouble causing busy body that might appear in a romantic costume comedy, ala Much Ado About Nothing, or something similar. The real fun would be the point when she discovers love potions, and is able to put sometihng more than suggestion and forged notes behind her amorous schemes.

It'd be a little more interesting if you expanded on her past, this supposed "love" she's got, and perhaps added a mentions of her more obvious screw-ups.
I'd personally find that entertaining. Personally, I'd find it funny if there was some incredibly cynical guy who hangs out with her, constantly contradicting her ideas with his own pessimistic world-view.
" Many weapons buried with the dead are buried for a very good reason as they have had a potent curse placed on them making them dangerous or near-useless to the living."
" Small identical wooden or metal discs with a strange pattern engraved upon them (do not appear to be coinage). The discs can be found all over the continent; a farmer typically overturns several dozen when ploughing a field. Though they are unnaturally hard to break, they have no known use and are widely used as good-luck charms: almost all households would have them on the doors and on mantle pieces; many people carry one or more on them, bound on to a belt, necklace or sewn on to their clothes."
" Yupiorite Also called 'pale-yellow witch' by alchemists, this mineral is known to possess a peculiar attribute. When found, a Yupiorite will appear the palest yellow. Rather than crystalline in structure, Yupiorite occurs in weird, smooth, ovaline shapes, as if already carved by skilled hands to serve as ring or necklace ornaments. Yupiorite somehow detects and reacts to mood. When the wearer of the gem is content, calm, and happy, the stone will remain the palest yellow. As the person gets more excited, angry, or otherwise stimulated, the mineral will darken progressively to a dark corn-yellow in color. Why the gem reacts this way to sentient mood swings, is still debated by gemologists and alchemists alike. It is said that the Elven Halls of Vala-Aluduwy are resplendent with wall-sized mirrors of pure Yupiorite, showing plainly and ironically, the emotions of everyone present, despite the Elven love of restraint and stoicism. Aragdulose 'Cave-grass' or 'cave-pine' is a deep forest green in color, rare and often mistaken for other minerals, though otherwise mundane. Crystals form into tiny, ultra-thin, needle-like clusters by the hundreds of thousands, creating vast dark green bursts and structures, resembling evergreen conifers, if viewed by any sort of light. Despite its ephemeral shape, Aragdulose is only second to a diamond in hardness. Dwarves are said to keep these mineral 'trees' in their homes, putting them up during festive family holidays, leaving presents beneath them, for kin to open."