Excursions from the Citadel
A semi-pro speculative fiction magazine.
Who We
Are

.

Excursions from the Citadel is a semi-pro speculative fiction magazine. We are an off-shoot of the online community at Strolen's Citadel: a website dedicated to celebrating ideas relating to sci-fiction, fantasy and gaming.
What We
Do

.

Our goal is to take those ideas a step further and create fun and interesting stories. Unlike other speculative fiction magazines each issue of Excursions is focused on a single theme or topic.
Why Join
Us

.

We are a small publication of invited authors. If you would like to be invited, jump into the main Citadel and make yourself known.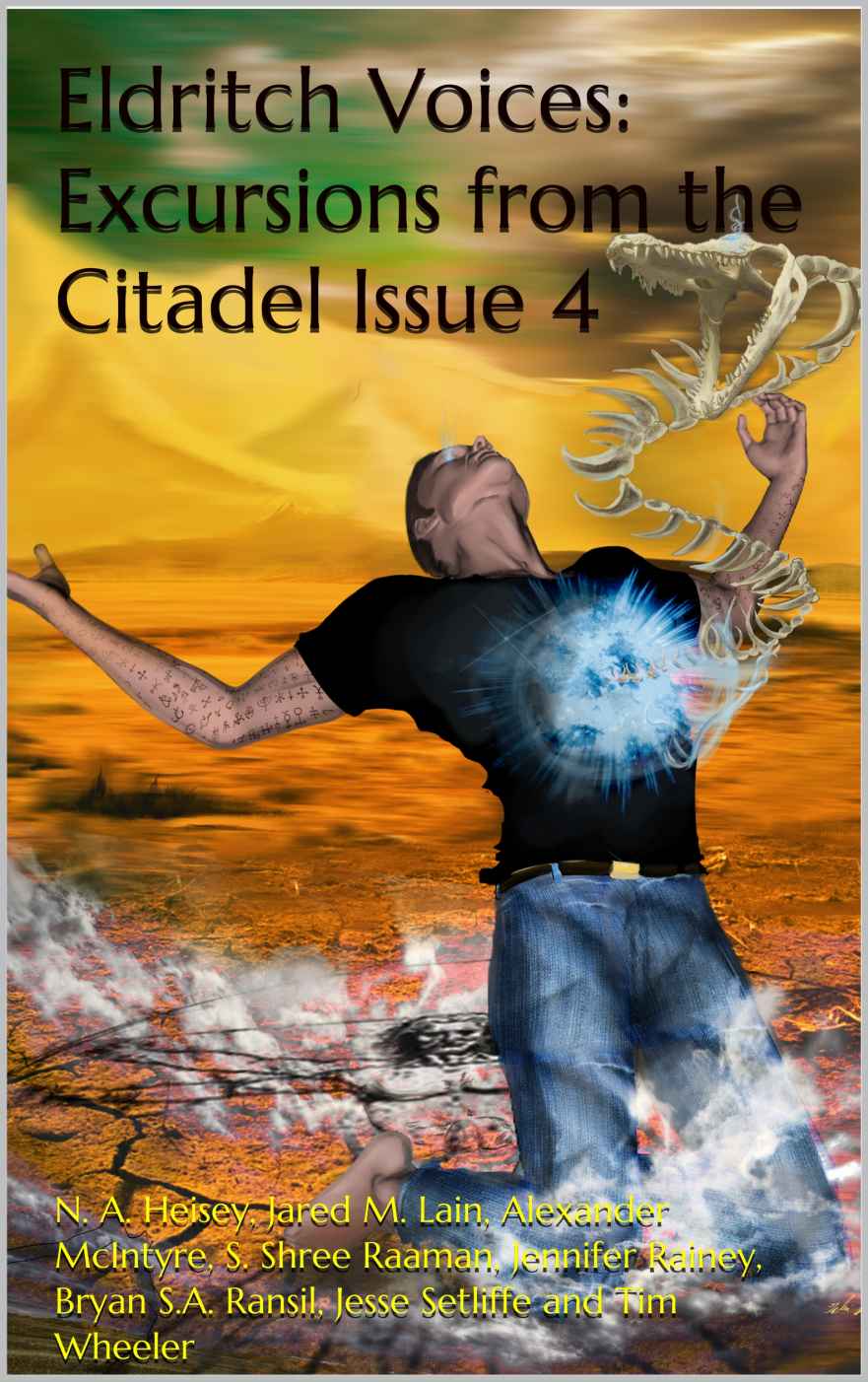 Art: Demon Seed by Weisz Gabriel
Excursions from the Citadel Issue 4: Eldritch Voices
Do you exist? Do the facts related to this existence ever fill you with apprehension or fear? Did the works of H.P. Lovecraft, August Derleth or Robert W. Chambers speak to you? Then you may have experienced existential dread. If you enjoyed that then you should read Excursions From the Citadel Issue 4: Eldritch Voices. Each issue of Excursions from the Citadel attempts to tackle a different topic. In this issue we have a collection of horror stories that reach beyond the point of physical terror and tap into the cosmic horror inherent in existence. To protect your sanity we suggest you read these stories with a friend.
Two Words
Tim Wheeler
2800 words
The Divided-Ducks
Alexander McIntyre
9400 words
A Night With a Hunter
Bryan S.A. Ransil
4000 words
Marou
Jared M. Lain
4400 words
Jungle Nightmare
S. Shree Raaman
5300 words
Forgetting Othkos
N.A. Heisey
11,500 words
Forever Twisting in the Light
Jesse Setliffe
1900 words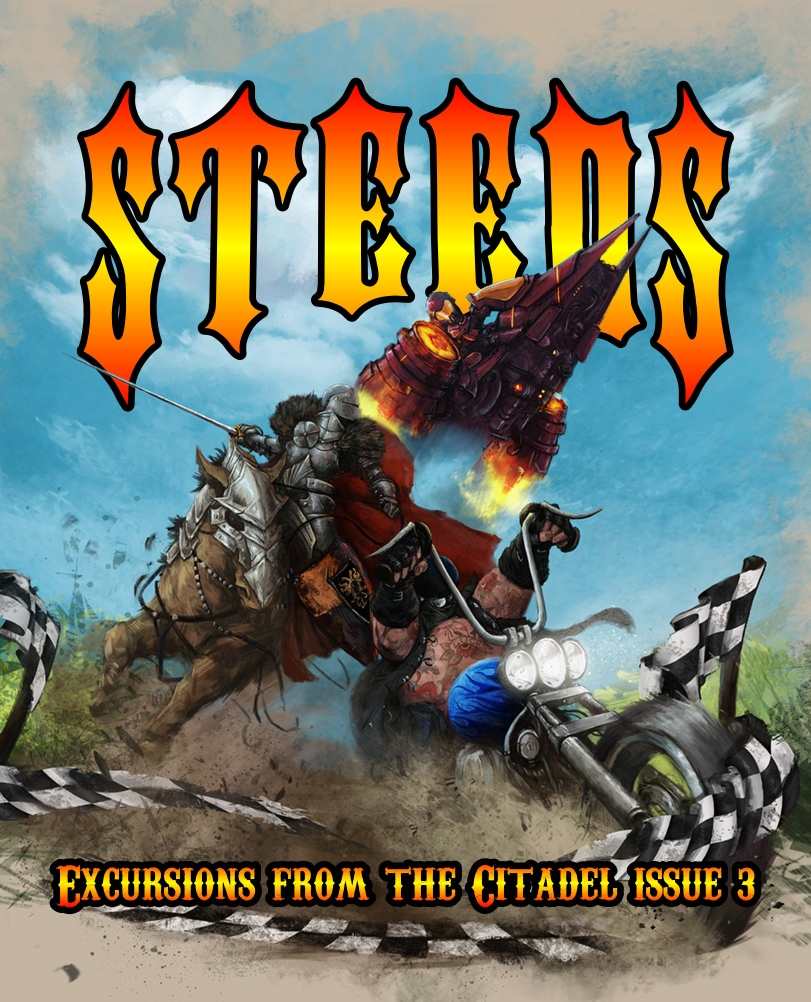 Excursions from the Citadel Issue 3: Steeds
The theme for this third issue of Excursions From the Citadel is Steeds. Now if you are a literal person, like myself, than the only thing you can think of when you hear the word Steed is a horse (or a kitsch 1960s spy show). But the term horse doesn't do the word justice. The definition of Steed is meant not to indicate just any old pony, but a "spirited horse, specifically for riding". In speculative fiction the concept of a spirited mount rises beyond the idea of just a horse. Jack Holliday conveys the concept behind the Steeds issue perfectly via his wonderful cover art. In this issue we have stories of horses, giant serpents and incredibly stylish flying machines. I hope that you will take a look and enjoy it.
Tourney
Tim & Jim Wheeler
A Friend in Steed
Adam Baumgartner
The Steeds of Bubble
Madeleine Rowe
The Serpent of Destiny
S. Shree Raaman
Horse/Father
Alexander McIntyre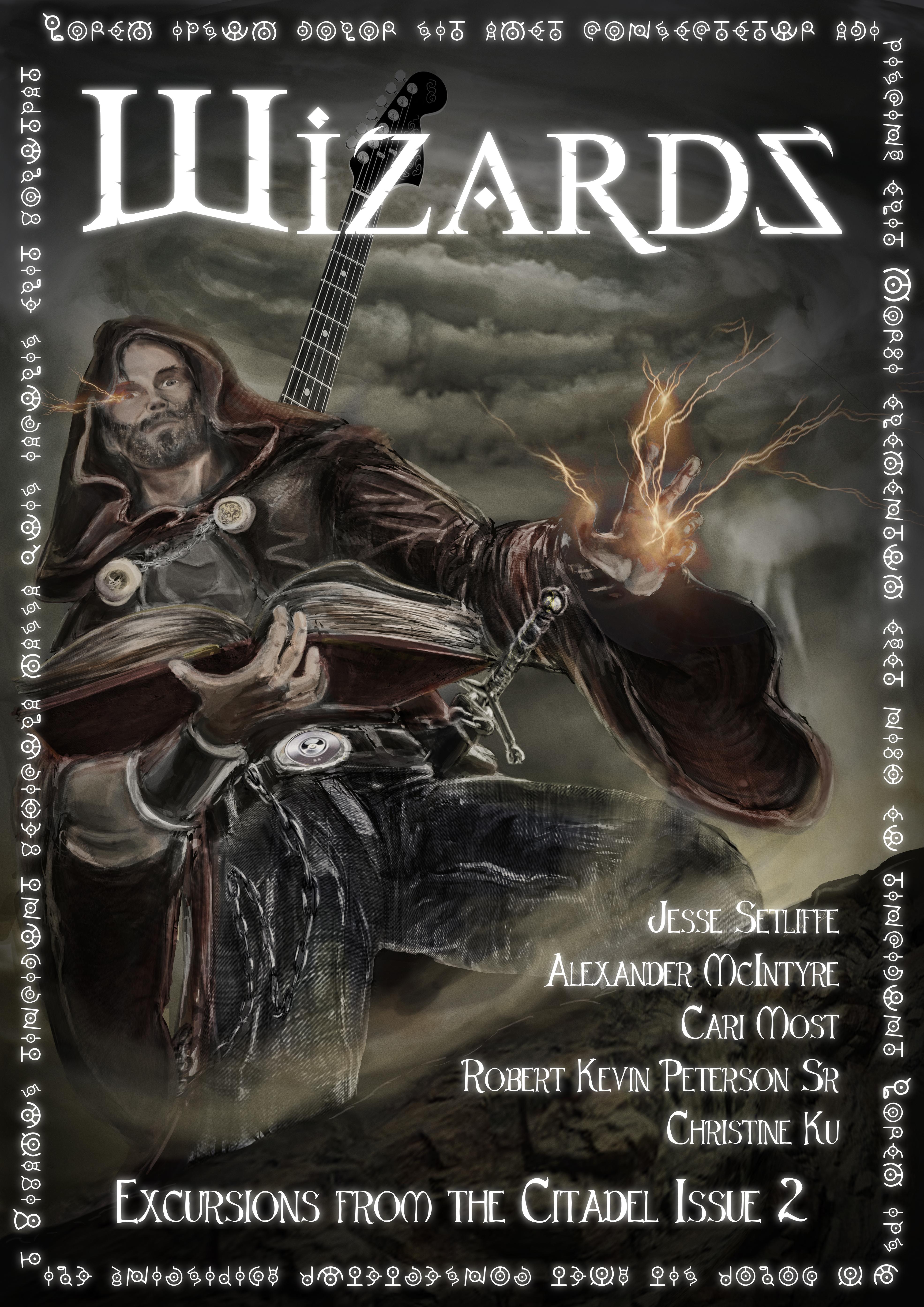 Excursions from the Citadel Issue 2: Wizards
All the stories in an issue of Excursions seek to explore a single theme or topic common to speculative fiction. Issue 1 tackled shape-shifters, metamorphosis and transcendence. Issue 2 offers you a half dozen stories and poems that beg the questions: What the %@ is a wizard? What will I do if meet one? The stories of Wizards in this issue are varied in their answers. In these pages there are self-described Wizards traveling via spaceships and cyberspace, misunderstood necromancers and guitar playing country boy wizards just looking for a good cup of coffee. We hope you will enjoy.
The Right Way
Jesse Setliffe
The Wizard of West-By-God
Alexander McIntyre
Olorin of Titan
Cari Most
The Blessed Witch of Cantalspier
Alexander McIntyre
Tales of the Young Wizard
R.K. Peterson
A Thread of Chance Part 2: A Belated Reconciliation
Christine Ku
Excursions from the Citadel: Issue 1: Shifts in Shape
Excursions from the Citadel is an anthology series of speculative fiction, poetry and art. We aim to present our readers with a selection of fantasy and science fiction that ranges from fun and pulpy to challenging and experimental. In this, our first issue, we offer six stories that are tied together by a theme we call Shifts in Shape. The story Atop a Pine Covered Mountain, tells a tale of adventure in which an East Coast academic gets in over his head studying a mystical cult. Labour of an Empress lays out the story of a young monarch struggling to find herself while crafting a magical weapon, and Grey chronicles the trials of a father who's sanity is pushed to the brink as he cares for a son with supernatural abilities. These are stories of metamorphosis and transcendence in which physical change mirrors and accompanies the path of the characters.
While we promise you characters, we don't promise you heroes. In addition, to the tales mentioned above, The Lady Down the Hall introduces us to a lecherous and indulgent wizard who refuse any act of love he hasn't paid for. A Thread of Chance will acquaint you with Christine Ku's fictional China and a powerful magic user named Zhang that has abandoned all responsibility seemingly on a whim. The first story of our anthology, Winged Invasion, follows the adventure of a nameless man who's loyalties are torn between a homeland that treated him like a criminal and the horde of ruthless shape-shifters that have invaded it.
Winged Invasion 12,600 words
Atop a Pine Covered Mountain 4300 words
Alexander McIntyre
The Lady Down the Hall 3700 words
Grey 1400 words
R.K. Peterson
A Thread of Chance 6100 words
Christine Ku
Labour of an Empress 2700 words
Christine Ku & R.K. Peterson
" The PCs come across a town with a strange curse: Every morning, those who have grown up here wake up with the memories of someone else. They do not find this strange and have no idea it is happening. They calmly wake up and start these new lives as though they have always been that way. The cause: A wizard who lived there was spurned by a maiden he was infatuated with. His attempt to manipulate her memories into believing they were already together and that she loved him went horribly awry."
" In a small, genetically isolated region it is not uncommon for the locals to have three arms. The third arm is generally a second right arm that is a good bit weaker than a normal arm and is generally held against the chest. This hird arm is most often used to carry small things, though some of the more skilled craftsmen have learned little tricks with their third arm."
" Have the PCs rping Orcs or Goblins or some other race that normally exists only as things to cut up with swords."