Announcements
Active Quest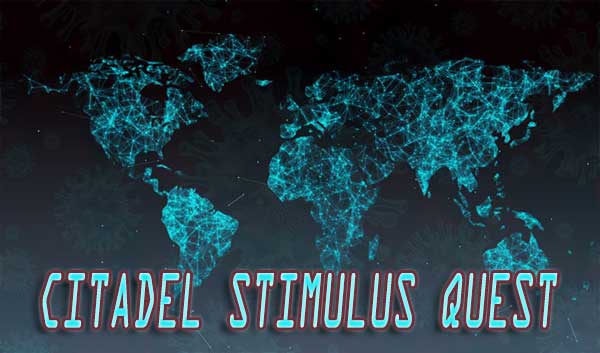 When you are under siege, you have nothing but time. But the abundance of time is just as much of a weight as the enemy outside the gates. It is time for the Citadel to develop a creative Stimulus Package to support the Strolenati during this unique time. After no deliberation and no votes, the following will be the procedures followed through the the Citadel Stimulus Quest. (Subject to change, amendment, and adjustment as needed.)

Every Monday a minimum influx of $40 will be added to the Stimulus Package to keep the Creative Citadel Economy out of a Recession.
The Stimulus Package will accumulate $40 weekly until there are 5 unique author submissions.
Authors can write as many submissions as they like and each will be considered on their own merits.
On the Sunday after the 5 author requirement is met, the 5+ submissions will be weighed and measured by the Strolenati.
Whomever is determined as the winner(s) will receive whatever funds have collected in the Stimulus Package.
On Monday, if winners were awarded, the Stimulus Package will be re-established at $40 and the quest will restart.
The quest will continue in this cycle until such a time that the Strolenati Council has deemed the siege over.
Current Stimulus Package: $80
Next Update: April 6
Contributors: Strolen, Murometz
Legacy Quest
Legacy Quest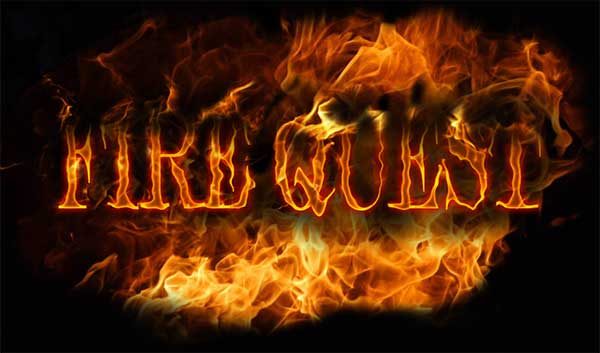 'FIRE!!'

Summer may be winding down (in most places), but the fires of imagination still burn bright.
Thousands upon thousands of years ago, role-playing was invented by our ancestors. Long before the first wheel rolled down a hill, and long before the first loaf of bread was sliced, early humans sat around their caves regaling each other with tales of gods, creatures, heroes and villains, and entertaining themselves with impersonations, play-acting, and role-reversals. All this was made possible by the roaring FIRES inside their caves, which warmed their bodies, roasted their meats, and shone light on their faces.

This month we celebrate FIRE and Role-Playing!

'The Quest revolves around the element of FIRE. Water, Air, and Earth need not apply.
Items, Locations, NPCs, or Plots. All are welcome as long as FIRE is involved! Don your asbestos suits and enter with us, into the all-consuming inferno that is this month's Quest!'

15XP for each submission with 100XP for 1st and 50XP for second.
Site Stats
Random Tags
" The adventure can take place in a slightly shifted reality, where everybody has a totem (an animal guardian). The totem should be chosen randomly and not by the player, it is ok if 'Gorflin the Large,' a gigantic and aggressive barbarian, has a mouse for a totem. These totems will assist the characters in small way. It is up to the characters to determine how to get the assistance; the animals won't solve mysteries for the characters only supply the clues. The character may even have a dream where his or her totem actually speaks to them and reveals some sort of clue."
" Not every prophecy needs to be meaningful to effect a game. In the Lord Dunsany play, <u>The Golden Doom</u>, a child's scrawl has an entire kingdom struggling to puzzle out what sinister prophecy it portends."
" Saril had a dream. To open a library in the windswept wastes of Naarish, so that the people of the many villages and towns spread over the hundreds of leagues of desert could discover the joys of his books. For a whole year he kept his library open, but alas, almost no one came. That is when Saril came up with his new idea. If people didn't travel to read his books, he would travel to them! Saril closed his library, hired a team of twelve camels, loaded up the beasts with all of his books and proceeded to invent the first nomadic library. Now children and adults alike, looked forward to hearing the bells of Saril's camels as he entered their villages, as he tirelessly traversed the deserts in a long circuitous route, visiting every village and town he came across, in turn. It came to pas that Saril's traveling library came to some fame, and that is how the folk of Naarish became literate. A word of warning though. Naarish has only six thousand volumes. He deals with those that lose or steal his tomes quite 'harshly', by bypassing the town or village which was responsible for losing one of his books for that calendar year."