Announcements
Active Quest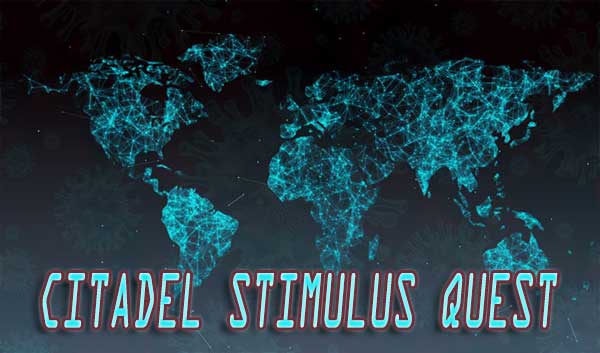 When you are under siege, you have nothing but time. But the abundance of time is just as much of a weight as the enemy outside the gates. It is time for the Citadel to develop a creative Stimulus Package to support the Strolenati during this unique time. After no deliberation and no votes, the following will be the procedures followed through the the Citadel Stimulus Quest. (Subject to change, amendment, and adjustment as needed.)

Every Monday a minimum influx of $40 will be added to the Stimulus Package to keep the Creative Citadel Economy out of a Recession.
The Stimulus Package will accumulate $40 weekly until there are 5 unique author submissions.
Authors can write as many submissions as they like and each will be considered on their own merits.
On the Sunday after the 5 author requirement is met, the 5+ submissions by 5+ authors will be weighed and measured by the Strolenati.
Whomever is determined as the winner(s) will receive funds (as determined by the Strolenati) that have collected in the Stimulus Package.
On Monday, if winners were awarded, the Stimulus Package will be re-established at $40 and the quest will restart.
The quest will continue in this cycle until such a time that the Strolenati Council has deemed the siege over.
Current Stimulus Package: $40
Next Update: Jul 13
Contributors: Strolen, Murometz

Round 1 completed May 10: 7 Weeks - $280 in Stimulus reserves. Since it was the first round, and the amount was enough to pass around, we decided everyone who took the time deserved something. So sayeth the Strolenati.
Round 2 completed July 6: 8 Weeks - $340 in Stimulus reserves. Muro is out on injured reserve so the final review and "dividend" will be delayed a few days.
Round 1
Round 2 - In no particular order...yet
1. Scrasamax - $115
2. Ted - $75
3. manfred - $50
4. Siren no Orakio - $20
5. valadaar - $10
6. Aramax - $10



Chaosmark

Moonlake
valadaar
WAR10CK
Scrasamax
Ted
Moonhunter
Legacy Quest
Legacy Quest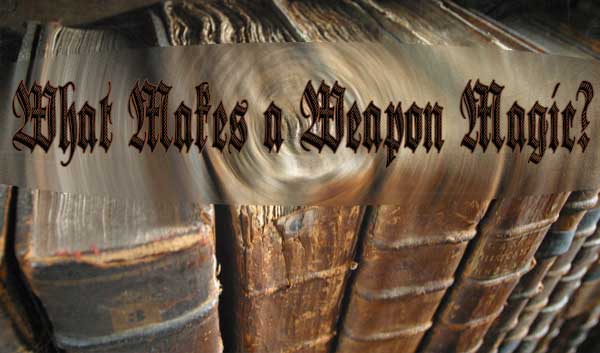 What Makes a Weapon magic? And for that matter, what makes any item magic? What imbues our swords with supernatural cleaving abilities? Who allows our maces to smash through stone? Why do our spears hum with bloodlust? Where does one find this wondrous font of MAGIC? How exactly are these weapons created? Well? Now we will find out! We invite you to join Strolen's Winter Quest! Each entry will be awarded an additional 10XP! The winners will be chosen in the first weeks of the coming New Year. Be the first 'winner' of 2008! For easy reference and further detail see the What Makes a Weapon Magic submission by one of our esteemed authors, MichaelJotneSlayer. Good Luck to All!
Site Stats
Random Tags
" A fantasy version of the Klan, where it's 'Grand Wizard' really is a mage, and a dangerous one at that. Instead of hating blacks most of all, they hate non humans most of all (although they are no friends of black people either and certainly don't let them join.)"
" Adventurers are to capture an unknown monster for examination (for a sage or wizard) but they are themselves captured by the monsters, and researched."
" Magical Fiends: When a mage or wizard casts a spell and draws more energy than s/he needs Magical Fiends are drawn to that spot and they feed of the extra magic as long as they can. When someone's magic is being fed off of they can't cast spells as well and they feel weaker. The only way to remove a magicial fiend is for it to be drawn away by someone else's power or to go to the very spot you first cast the spell and kill them"