The Monks of Purity and Simplicity
A unique order of monks suitable for any steam punk setting.
Monks of Purity and Simplicity
"Only heathens forsake the purity of divine power and honest manual labor for the deceptive evils of steam technology!" -Brother Hubert, Monks of Purity
The Monks of Purity believe manual human labor is how the gods intended for man to prosper. For one to shun such honest work is to invite the wrath of the gods or succumb to the evils of laziness and complacency welcoming them into their homes and hearts.
Founded by Father Hubert shortly after the first steam invention whistled to life in the center of Grennith city; the Order of Purity and Simplicity has only grown in power among those who value an honest days work.
Brother Hubert knew the second he first laid eyes upon the hulking hissing steam wagon, such unnatural forces could only be the work of demons from the lower planes of hell itself.
How else could such a contraption hiss with the serpents deadly breath? Why else would it need the fires of hell burning inside it's unholy interior? Where else did the deep churning and metallic grinding issue forth, then from the chained legions of hell? What else could the black brimstone scented smoke billowing forth symbolize then eternal damnation?
Knowing such a creation would spell the ending of humanity if allowed to persevere, Father Hubert took to a lengthy council among like minded monks and founded the Order of Purity and Simplicity.
Holding true to their tenants of "Kill not ye fellow man," All Monks of the Order of Purity undertake a solemn vow never to directly kill another person for any reason, even if they shun the teaching of the light.
Instead they focus their aggression against the steam creations themselves, having learned over the years how to overload the boilers of most steam inventions with a careful twist of the valves or pinching of a hose and binding of a gear. Within mere minutes a well trained monk can usually create an over pressure explosion that will sunder most devices to pieces.
If the owners of such devices are harmed or killed in the process, then that is fair penance for their collaboration with unholy knowledge. However those of the Order of Purity will go to great lengths to ensure no innocents are caught in the ensuing explosion of such creations when they are rightfully "banished" from existence. Many tales resound of the kind and generous monk that risked or even sacrificed their life to ensure an innocent bystander was out of harms way just before a steam invention suffered a critical malfunction.
Understanding all too well those that decided to use or be around such foul machines would be undoubtedly seduced by their power, the monks have no qualm about using less than lethal techniques to overcome them. With the aid of paralytic poised tipped darts, well timed distractions, and their considerable unarmed combat skills they subdue or slip past those that stand in their way.
Even when such techniques fail any member of the order would would much prefer to surrender rather then kill a fellow human.
Also to help prevent such unholy devices from becoming wide spread, many of the order will target and eliminate any and all knowledge pertaining to such inventions. Often a band of monks will undertake a campaign of harassing research groups and sabotaging their equipment, or destroying the prototypes they are inventing. This will continue until the group is satisfied all traces of the taint of steam technology has been eradicated.
Devoutly fanatical, they will gladly die to eliminate such knowledge from being shared with others, although not at the expense of killing another person besides themselves.
Within the order is a smaller more passive group known as "Beacons." This group helps maintain their peaceful public facade of concerned monks imploring peoples sense of self preservation and urging the rulers of the land to forbid the invention and use of such ungodly devices.
Plot Hooks
The Order of Purity and Simplicity are suspected of numerous acts of sabotage of imperial steam devices, but thus far no proof has been found they are behind the destruction. The characters are here by hired (or otherwise coerced) into infiltrating the order and discovering if there is any truth behind the accusations.
Even though the orders beliefs will prevent them from being killed if discovered, there is nothing to stop them from being imprisoned deep underground or on a remote island for the rest of their natural lives.
_________________________________________________________
In the middle of the current civil war (or other notable conflict) a large number of newly assigned steam vehicles and weaponry are suffering from a case of "gremlins." Despite careful maintenance and use more and more of the armadas steam brigade is falling into disrepair or suffering violent malfunctions. Of course everyone suspects a spy from the enemy, but hardly anyone would believe the supply sergeant has recently had a change of faith…
It's a race against time for the characters as they struggle to find the guilty party and put a stop to the sabotage before the next large battle unfolds.
Quest - Steampunk Description
Steampunk!
Any sort of steampunk at all from thaumatech to simple old-fashioned steamtech.
Wind up your imaginations and start the kettle boiling!
15XP for each submission with 100XP for 1st and 50XP for second.
?
Silveressa's Awards and Badges
Not Registered Yet? No problem.
Do you want Strolenati super powers? Registering. That's how you get super powers! These are just a couple powers you receive with more to come as you participate.
Upvote and give XP to encourage useful comments.
Work on submissions in private or flag them for assistance.
Earn XP and gain levels that give you more site abilities (super powers).
You should register. All your friends are doing it!
?

Responses (9)

Excellently detailed, with realistic motivations. I could certainly see this as a real group.

Monks who want to go back to the past. *is very jet-lagged as I make this comment btw*

Ah, the age-old fear of machines. It is only right that it materializes along with steampunk. There will be less sophisticated opponents, but I like the religious angle of these noble saboteurs, saviors of the mortal races. Kudos for the non-killing principle as well.

A major foil for the Melders. Nicely done.

Holy Luddites, I also like the Pure and Simple approach.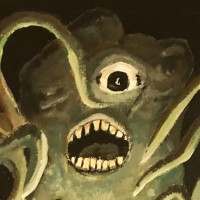 My thoughts exactly Scras. I was thinking Luddites all through it - they are a prefect match for steampunk. Perfectly logical addition.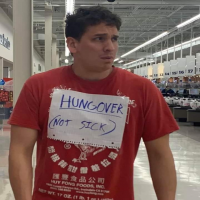 Luddites are fun for any genre. For Steampunk they seem almost, "D'oh! Of course!" Good job here. Details are great.

Not bad.
" A place where for those who sleep in it,the real life and dream world is blurred-so nightmares can be deadly."
" Every now and again, the region encounters a dense blue fog. Every now and again, things disappear into the fog never to be seen again and things appear out of it from other places or world. It seems the fog is the material form of some minor diety charged with moving things around the universe to balance cosmic forces."
" People that live in cities no longer have any contact with the gods. There was a pact between the gods, humans, and animals. We could talk to the gods and the trees were the witness' to the pact. When the trees started getting cut down to make cities the pact was broken by the destruction of the witness'. So now only those that live with nature can speak to the gods and/or animals. Some trees grow tall creating darkness that scares men and they are not able to go near them. If they could they could again speak to the gods."