Wobble jelly
A material with strange physical properties that can be used for a variety of tasks.
Requesting Advice
Full Item Description
A jelly-like mass that, when submitted to a mild thaumic discharge, starts an absolutely random movement, forming amoeba-like extrusions in all directions. While the material is very yielding to any pressure, once a charge is applied the form of the lump of jelly becomes solid as steel and can take several sledgehammer hits until it breaks into pieces that lose their shape once they lose contact with the thaumic current. Color may vary greatly, as can smell and taste. The usual form is distributed in round metal or plastic canisters of varying size, the color is dark amber while the substance smells faintly of heavy motor oil.
History
A byproduct of the production of an undisclosed piece of equipment, wobble jelly was first discarded by the Chunker factory as used and congealed motor oil. After an incident in which a thaumic battery was dropped in a can of the stuff the factory quickly changed its safety protocols (as much as they existed at the time) and the treatment of all byproducts of its production processes. The can in question was shredded to pieces and the piece of jelly jumping around on quickly protruding and retreating 'feet' was finally secured in a thick iron smelter.
After some research the basic properties and the process through which the jelly came into being were described. It was even possible to produce lumps of jelly that kept its frantic movement for a set amount of time and then settled in a predefined form (mostly geometric figures, but more complex shapes are also possible, although very expensive). After the discharge ends the shape is lost and an arbitrary amount of time is needed for it to be resumed again when the next discharge is applied. It is thought that even the simple lumps of jelly produced with no predefined shape can reach this stable state after enough time moving. No one has put in the time and money for such a prolonged experiment yet.
There were even a few tries to see if the thing was edible, ending in the description of the so-called 'jelly bowel' disease, nearly ending with the death of the test subject. After this the jelly was always produced with the smell of motor oil to discourage consumption.
Magic/Cursed Properties
The convenience of wobble jelly comes from the concentration of brute force in the movement caused by thaumic discharge. A container ending with a nozzle can be used to deliver the substance in a crack between the rocks in a mine, in the cog works of a machinery or even in a lock, with the final click releasing a short discharge from a battery attached to the container. The result is that rocks, cogs and pins are moved aside or broken by the hard 'punches' delivered by the moving jelly for the next few seconds. If the user wants to reuse the jelly (and the mine hasn't fell down around him by then) he has just to find the lump after it has reverted to its soft state again and suck it back into the container. Jelly with a predefined shape can even be used as art, by simply holding it in a sturdy enough container or on a surface, and applying a discharge when the solid-state shape is wanted.
Quest - Steampunk Description
Steampunk!
Any sort of steampunk at all from thaumatech to simple old-fashioned steamtech.
Wind up your imaginations and start the kettle boiling!
15XP for each submission with 100XP for 1st and 50XP for second.
?
Elbin's Awards and Badges
Not Registered Yet? No problem.
Do you want Strolenati super powers? Registering. That's how you get super powers! These are just a couple powers you receive with more to come as you participate.
Upvote and give XP to encourage useful comments.
Work on submissions in private or flag them for assistance.
Earn XP and gain levels that give you more site abilities (super powers).
You should register. All your friends are doing it!
?

Responses (10)

Strangely...funny. Did I hear anyone say "Flubber"? I do like the idea, though. Will be interesting to see where this ends up.
---

I checked up on "flubber"... It's basically what I imagined, the "jelly" is a bit more pliable and flowing. The one thing I think needs to be changed is the name. Any suggestions? Maybe "Jumping jelly", because that's what it should look like when zapped. It's not very original though, so I'll give it some more thought.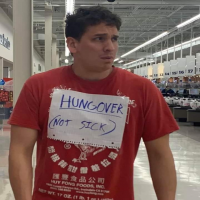 Wobblegoo? Quivergel?
Not familiar with flubber, but I like this substance! finish up, Sir Elbin :)

If it has a somewhat predeterminable reaction to stumuli every time, calling it Chaos Gum might not be so appropriate. A name for something that expands and gets hard....Hmm. Nope, can't think of anything. :P
---

The general kind is totally unpredictable. The predictable kinds are made later. And very funny, ha-ha :P
I pushed this out mostly to clear it from my workplace. It had sat there for 1690 days...

Personally, I like 'Jumping Jelly' -- not original, but very descriptive. I like the thought you put into its use, and I bet an adventuring party could think of even more ways to harness this stuff. Not entirely clear on how the pre-determined solid forms are crafted, but I could see a key or other important item being hidden in plain sight, if crafted from this stuff.
---

Nice idea with the key! I had originally called the thing 'Wobble jelly' for some reason.

I vote for wobblegoo because I like the word wobble. I also like how one of the first instincts testers had was to eat it. Unfortunately this seems like one of those things that if handed to a player would result in it getting used at every opportunity, even when not appropriate.

Yeah, my first thoughts were Flubber, too.
This can be converted into a modern/futuristic game by substituting the magical trigger with electrical.
It's a object of many uses - I like the mining idea. I'm sure a gun-like object could be crafted out of this somehow, using a metal barrel, some shrapnel and the gum building up pressure... anyways.
Particularly insidious if it were to be snuck in someone's food and then somehow activated, exploding their stomachs.

3.0/5
Good stuff!
I thought I'd read this before, it must have been when it was in your 'In Work', then I took a look at the adress bar; Wobble_jelly :)
" Orcish currency is derived from glass beads. The art of glassworking is well beyond them, but perhaps the orcs have something of value to the civilized races, such as animal pelts, and well made axes, and bows. The humans trade beads for the goods, and the orcs will trade the beads amongst themselves as a form of their own currency. Perhaps they value blood red beads above all others, or animistic orcs favor beads in the colors of their gods. Inspired by Indian trade beads, some of which could be quite ornate and beautiful. Most North American Indian beads were made in Italy. Surprise!"
" The PCs accidently start a fire and are caught by the local law enforcement. Since it was accidental, the punishment for the PCs is to fight the fire. Providing they can put it out before it burns down the town, they will not face any further punishment."
" Forsht Bligo is a dwarf who loves the taste of blood. He's become quite the connoisseur over the years. Pigs blood, sheeps blood, cow's blood, if it's red and warm, Forsht considers it a delicacy. The fresher and hotter the better. Forsht will often sneak up on cattle, prick them with his dagger, and catch the flowing blood in his orc-skull drinking cup. His life goal is to taste the blood of every living animal. Although he has not yet sampled humanoid blood, he is not averse to doing so if the right opportunity presents itself. He is not particularly unpleasant if approached and can be easily befriended. Its just that he simply can't get enough of the 'Juice of Life', as he calls it. Forsht's troubles come in the form of frightened and angry villagers who have proclaimed the misunderstood dwarf a vampire. Since Forsht is amused by this, he does little to dissuade anyone. This will lead to some dicey situations for Forsht in the near future."