Worlds and Planets
These are the worlds and planets encountered by daring space explorers.
In the vein of Star Trek, Stargate and other series, the universe must be packed full with strange planets, worlds of dead civilizations, abandoned colonies, blasted places as idyllic paradises.
Please put down your short descriptions (but of course feel free to make the longer ones submissions of their own, and link them here). If you need it, there are some more guidelines on what belongs here; you might also have a peek on Terraforming for inspiration.
There have to be places no man has ever been before!
---
Index:
1) Argidda 3 (habitable planet)
2) The Grilgah System (civilized world)
3) Bokon Planetettes (planetar remains)
4) G-3368b or Syland (hot ice planet)
5) Yaland (civilized world)
6) T'carrrr (civilized world)
7) Sothis 3 (civilized world)
8) Object HX7791-3F15 (rogue planet)
9) Karu II (metallic planet)
10) Sanctuary (metallic world)
11) Kelgon VII-R (dead ring-world)
12) Orbis (jovian world)
13) Acqua (civilized world)
14) Credell IV (civilized world)
15) K'theck'a IV (habitable planet)
16) Vidar II (habitable planet)
17) Tralbor Keres III(civilized world)
18) Camaden Park (habitable planet)
19) Nega-Mechanus (dead planet)
20) Vigo VII (metallic planet)
21) Kuboloth (planet with life)
22) Hene-Malstra (living planet)
23) Niffel I (planet with life)
24) The Veradani Loop (habitable asteroid belt)
25) Ricco IV (civilized world)
26) Persellon 5 (civilized world)
27) Enceladus (civilized ice world)
28) The Red Planet (habitable planet)
29) Oggriss (habitable fungal planet)
30) Eden (habitable magical planet)
31) Ordnung (civilized world)
32) D'thalk IV (one-stop planet)
33) Tangert I (researched planet)
34) Saffiros (crystalline world)
35) Troyius IV (prison planet)
36) Atramos aka Pel'd'dokhi IV (world in clouds)
37) Andros (purely male world)
38) Lucifer's Pupil (metallic planet)
39) Scout Codename: Charlemagne (medieval world)
40) Pondras V, Subspace Relay 7756580 (abandoned world)
41) 11010011 (Dyson Sphere)
42) Pataan I and II (dead planet; habitable planet)
43) Koniaran III (habitable ghost planet)
44) T'kethican VII (gas giant)
45) Dadel (civilized world)
46) Pacifica (civilized world)
47) Prada IV (civilized world)
48) Gerlem III (civilized world)
49) Torgosire (metallic moon)
50) Tirion aka Pachelli II (civilized world)
51) Dover IX (civilized world)
52) Verden and Otraverden (civilized worlds)
53) P'Tald (partially civilized world)
54) Boyer Point (space platform)
55) Penti K'ggeel IV (civilized world)
56) Janus (civilized world)
57) Transar V (civilized world)
58) Parada II (civilized world)
59) Chryzanyll V. (habitable planet)
60) Gloriana (civilized world)
61) Grimston II (civilized world)
62) Pktoff IV (gently civilized world)
63) Geia (civilized world)
64) Estella's World (irradiated planet)
65) Pico III (civilized world)
66) Oro (habitable planet)
67) Pochananalah IV (habitable planet)
68) Corinth (civilized world)
69) Hera (heavy planet with life)
70) Deepcrack (barely civilized world)
71) Ammophilon (blasted world)
72) T'P*k'al system (space platforms)
73) Chresselon 7 (jovian planet)
74) Collani II (civilized world)
75) Mathom (unvisitable planet)
76) Sheol (jovian planet)
77) Uuarra (civilized world)
78) Bedo III (civilized world)
79) Herron (civilized world)
80) Tobi IV (civilized world)
81) Vientos (gas giant with life)
82) Eltridies III (planet dominated by magnetism)
83) Velserphia (dimension-shifted, habitable planet)
84) Theseus IV (doomed planet)
85) Koobi IV (habitable planet)
86) Nora IV (habitable world)
87) Sargamon II (mostly dead planet)
88) Palgareen (dead planet)
89) Sph'ph World Of Individuality (habitable planet)
90) Punagra III (civilized world)
91) Vallen III and IV (civilized world; dead world)
92) Renga'Nahkhatath - World of Madness (habitable, wild planet)
93) Piel (civilized world)
94) New Cannan (dead world)
95) Sohmorn III (civilized world)
96) Dylon (civilized world)
97) FireEye (planet with much oxygen)
98) Cinder (dead planet)
99) Hesod II (civilized world)
100) Garsossa System aka Discount Bin (bunch of pitiable planets)
101) Madre (civilized world)
102) Norren (civilized world)
103) Thera (civilized world)
104) Sif and Hephaestus (civilized worlds)
105) Ferra III (civilized world)
106) Correani (habitable, wild planet)
107) Grehom (planet with life)
108) Zvorn (jovian planet with life)
109) Melegros IV (planet with ruins)
110) Grit (forming planet)
111) Miloran (metallic planet)
112) Centennial (civilized world)
113) Vulcan (planet with life)
114) The Hedron Cluster (terraformed planet; planet with life)
115) Arie (civilized world)
116) Medusa Flower (gas giant)
117) Solitude (habitable planet)
118) Pallan III (civilized world)
119) Mirage (habitable planet with life)
120) Frozen Filth (a cold, barely habitable planet with life)
121) Cronus (a toxic planet with some basic life)
122) Madeira (civilized world)
123) Geyser Eye (volcanic planet with life)
124) Deseret (civilized planet)
125) O-Hanna (civilized heavy planet)
126) Houston (civilized world)
127) Nob (civilized world)
128) New Liaoning (civilized world)
129) Bysthari (communication planet)
130) Mandan (civilized world)
131) La Venda (civilized world)
132) Lewiston (civilized world)
133) Gadsonia (civilized world)
134) Taorin (civilized world)
135) Willamette (civilized world)
136) Excelsia V (dead planet)
137) QVT6 IV (dead planet)
138) ManOrnna (civilized world)
139) Great Wheel—Border (civilized world)
140) Hawking's Cloud (plasmatic cloud)
141) Banglore - Rim (civilized world)
142) Plava Vadonia (civilized world)
143) The Dark (hyperspace trashheap)
144) Kirillia 3 (planet with life)
145) Lartias II (dead planet)
146) Lucky Mile (inhabited planetoid)
147) Pharos, the Pleasure Planet (civilized world)
148) Kadomas IV, a frozen grave (frozen planet)
149) Hydesen III, the Beastworld (civilized world)
150) Eavon Ia (space station)
1) Argidda 3
Definitely an Earth-like world, the green and blue colours feel familiar. With several minor moons orbiting it, the planet is quite geologically active, and earthquakes are very common. Still it is a vibrant world teeming with life. Scanning for the traces of civilization reveals very little. However, the abandoned stations on the moons, as the occasional dead satellite prove an advanced, spacefaring civilization must have lived here long ago. (There may be found bodies of the former inhabitants, and hints on the fate of their homeworld.)
If landing on the planet, the spaceship and the crew will be attacked by strange machines, that will destroy any and all technological machinery, even equipment, up to communicators and phasers/blasters/whatever they may be carrying. And suddenly they are on a world of countless dangers and predators without any tool, or way to speak their mothership...
If successfully repealed, the machines will withdraw and regroup, repair their damage and attack again, more smartly, and in greater numbers if necessary. Eventually, the crew should be overwhelmed and stranded, or escape. Rescue missions have to be very fast, or face the same problem (beaming technology is a great getaway, but can be disabled by any number of known means ;) ).
What is going on here?!
Truly, an advanced civilization lived here. Being used to the regular cataclysmic earthquakes, they were also used to rebuilding their cities, regularly having them destroyed, safe as they could be.
One of the last advances was a system of automatic repair disassembling, and reassembling drones, that could safely take apart any damaged structures and machinery, clean up the space hit by an earthquake or flood (yes, tsunamis are here a threat, too), and prepare an area for construction work. Everything was designed perfectly, so nothing would go wrong...
...but something went wrong. Maybe it was one of the earthquakes that damaged a drone, freak accident, or even sabotage or experiment, no one will ever know. The self-repairing drones have obeyed their command of disassembling anything what is damaged - and destroyed the civilization that has built them in the process. Damaged drones were repaired, destroyed ones were replaced and multiplied as was necessary for the job. No creator was ever attacked, but it was not necessary. Eventually, any trace of the people of this world has been erased, by the drones and nature itself.
Closure
The drones still work, though rarely need to return to surface - only the occasional visitor gets to see them. Most of the time is spent in underground warehouses, which they constantly repair and keep up the store of raw metals and other vital materials for their masters to rebuild their world... sadly, they are not able to receive the commands anymore. Any disassembled technology will be sooner or later broken or melted down, and ends in the store. The wealth hidden here is astronomical - as would have to be the means of transporting it elsewhere.
Force is of little use here, a more intelligent approach is necessary. Maybe if their way of communication would be determined, their network could be attacked. (Note that they are by no means intelligent, but little changes to the better may have happened over the millenia of their existence.)
Aside from the drones, and constant earthquakes, the world is perfectly habitable.
2) The Grilgah System
A single star, a handful of planets large and small, plenty of rocks, quite a common background for a spacefaring race. The locals have evolved in a bit stranger direction than usually.
Strongly xenophobic, the Grilgah are locked in a permanent war with each other. There are several factions that seem to change their names and even ideologies on a regular base. However, there are apparently rules of engagement that all sides follow. No side of the conflict was ever completely defeated, and there are long periods of weapon silence; no war to the last man here. No outsider is allowed to go beyond a certain boundary, or be destroyed; they do not leave their system either.
Don't stay for dinner
The system is a favourite stop for hardy (or novice) weapon smugglers, who like to show their newest products, in the hope that the picky Grilgah will buy something. There is some limit on the power of weapons they use, so even hand-to-hand weaponry is interesting to them.
Be careful, though, their complicated rules do not apply to outsiders at all - ships have been destroyed by one faction while negotiating with another; there was also at least one case of honest businessmen destroyed by their customers, to prevent the other side from learning what they bought.
Get in, do the business, get out.
8) Object HX7791-3F15 (Rogue planet)
Not a planet by definition, this large rocky object was it probably long ago. It is a dark, lonely traveller through the depths of space, catapulted from its original position by something large. Now, after uncounted millenia, it is a cold and dead place, with most of its atmosphere lost to the solar winds.
Being dark and emitting little radiation, the position of this object is very hard to find; unless it happens to cover stars behind itself when someone is looking, they only way is direct discovery.
It is unknown who first found Object HX7791-3F15, but for a time it has been used by smugglers and other shady characters as a drop-off and meeting point. This ended, when the two borders of two empires came much closer, and one power in particular was keen on keeping the track of the travels of its rival's ships. It was discovered by the other side, but not before serving as a rally point for a large invasion fleet. And as the borders have moved, this rock has been again forgotten...
(Note that there may be many, many more rogue planets.)
---
Possibilities:
Seen too much - passing the planet or finding it by chance, the crew sees something mightily suspicious. Is there a new invasion forming?
Robinson - there is some life here! A man has been set out with a power source, some pre-fab materials. and food along with plants to grow. He should be self-sufficient for at least some time, and claims to have been set out for some minor transgression (or mutiny). Will you help him? What if he is some homicidal maniac?
X Marks the Spot - debris stays behind every ship, but somebody has hidden here a valuable piece. Merry greetings from Treasure Island.
26) Persellon 5
A beautiful planet it was, with an advanced civilization of great artistic mastery, that is what they will say you here, and maybe they are even right. But a war broke out, war of the classical thermo-nuclear type. The planet is still there, it has the standard range of climatic types, and there is plenty of life - but it is not friendly to the more advanced lifeforms, large parts of it still irradiated.
The Persellans, always known for their stubbornness, refused to flee into space, and opted instead to live underground, to wait for the day when most of the radioactivity has subsided. That was two centuries ago.
Now is the population growing again, and their mastery of the new environment is growing as well, with a wealth of knowledge and technologies in isotope separation, preventing and healing of all types of radiation wounds and diseases, and of course trading with certain active materials. They have yet centuries to wait, and while they will drive a hard bargain, they can find a use for everything. Try them, if you want to do business.
28) The Red Planet
There are still lucky finds out there. In the just charted Trivellian System is a perfectly habitable planet, with the right temperature range, liquid water, and some atmospheric oxygen, without a trace of life that would produce it. In fact, there was never life here, everything speaks of a solid terraforming process, almost finished, disrupted a few centuries ago. Remains of the great machinery rust to nothingness, its masters gone, probably into the war that was reported to rage at that time.
But who cares! This is a remarkably easy target for colonization, to be taken advantage of quickly. For it will not take long, until the distant neighbours find it as well, and express a desire to take it for their side, probably with a few warships to make them look more seriously. It is a great find. You just have to defend it.
And why a red planet? It is still in many respects Mars-like, including the color and surface composition. During the summer, there is also a rise of temperature, and dust storms may form, lasting several days. With the humidity present, it can but combine into a rare "rain of blood". But real blood is easy to spill as well...
33) Tangert I.
The Tangert System was never intended for colonization. The central object is a brown dwarf, a large gaseous object without the weight to start and keep the thermonuclear fire burning. The surrounding disk of material is quite unstable, only one body has reached the size to be considered a planet, the rest makes plenty of debris. The clouds of dust and gases swirl around chaotically, sometimes turning the dwarf into a genuine sun.
Tangert I. is a small, rocky planet. The occasional outbursts of the fledgling 'star' have stripped away most of its atmosphere, and made it a miserable place for living - but very interesting for research.
And so have the Ficl built a large scientific base, most of it safely underground, numerous outposts littering the planet, researching the early stages of a star's birth, but also more practical questions, like harvesting useful materials from the dusty clouds, the planet or asteroids, even the dwarf itself. A large shipyard was already planned for the system, little but the basics are in place now.
The Ficl managed to get into a war magnitudes larger than they thought. As a result, most of their civilization was destroyed, and the local population of thousands is probably the largest surviving colony of this once proud and numerous folk. What plans they have for the future they will certainly not share.
Today, they still pose as scientists, and call themselves the Ftaghil, with a little masking and many changes of style and machine design, only the technology would hint at their descent. Visitors won't be welcomed or repulsed, they will only ask for some news and engage in a little trading, then politely hint at the heap of research that still awaits them. Goodbye.
48) Gerlem III.
The bluish planet is home to one of the oldest surviving civilizations. Some claim it has hundreds of thousands of years, the locals won't tell. Their world has certainly seen better days, the ever-colder sun wouldn't support the life it once had. But they keep their homeworld alive - large solettas, massive astrotechnical works concentrate the rare sunlight. Down on the surface, they build warmth generators, and below it they store heat blocks, cases with radioactive materials, that are safe, their only product is warmth again. There is another planet closer to the sun, it would be easy to adapt, it is not settled.
The Gerleams are an insectoid race, most sources suggest that they are a hive organism. The trilling they constantly make is impossible to interpret, but their translators work fairly well. For their part, they say little of substance, and discourage any visitors to come nearby. The neighbours know, how to approach them: they accept a few select isotopes and materials, and offer valuable organic compounds in exchange; their highly advanced technology is not negotiable.
They are the only known example of a space-faring race, that never left their stellar system. Some argue, that they will choose to die with their sun millions of years later. Other claim, that they will finally leave the system, and find themselves a new home long before.
59) Chryzanyll V.
The only distinct feature of this planet is weather. The equator is hot, the poles freezing cold, plenty of wind in-between. In fact, the winds never, ever stop here. Now, to find a planet with bad weather is no problem, but this one has the right size, had good atmosphere, and was in the zone, so terraforming has been considered for quite some time. Eventually, a research station was built here, to test bioengineered plants.
Today is the air breathable, and much of the land is covered by plant life. Animals are very few, so it would be a safe planet, were it not for the weather. Over two centuries of steady improvement, the scientists grew to be matched, and later outnumbered by a different breed: the professional survival experts, fans of extreme sports, and utter freaks, that lived for the thrill or the money. Not so outspoken were the occasional military trainings.
So, if you want to try your survival skills, ride a storm, check out some extreme hiking, or risk your life in one of hundred of different ways, come here. If you want someone good at these things, come here as well. The planet has minimal permanent population, it is open in its whole, wild beauty.
73) Chresselon 7
Chresselon is a system with three suns, the planets are ranked according to their size. The seventh planet is also quite large, but its low density makes up for it. Below the thin atmosphere lies its semi-liquid surface. Now, it is perfectly possible to 'sail' this place, but anything but the most spread out of objects will sink if it doesn't move. With several types of hydrocarbons and a few choice isotopes, a brisk commercial activity has developed around the planet. It is not suggested to land here, unless you are local, since landing (and taking off) is very difficult. Beyond that stern recommendation, friendly relations are the norm, perhaps something of the sea-man's code has found a home here; the planet is large enough for everyone.
All evidence suggests that the planet's main sun has stripped the planet of much of its original atmosphere, and these are only remains. The red giant is slowly cooling down and getting smaller. For the next billion years should be the situation fairly quiet, barring the regular massive eruptions.
91) Vallen III and IV
For the people of Vallen III, their other planets always had religious significance. The fourth planet, the somber, violet, elusive ghost, often far, yet at times surprisingly close to remind of its existence, was associated with death and afterlife. With the advent of science has the image of planets as gods was slowly relegated into the background, but the association stayed strong. When interplanetary space flight was achieved, it was only natural, that this planet was the first to be visited, and this huge step left traces until today.
Vallen III (or just Vallen) is a fairly industrialized world of few oceans, with a teeming population. There are numerous habitats built on its two moons and in close space. The locals keep expanding, and will soon control their solar system. They don't have FTL technology, the neighboring races don't consider them worthy trading partners yet. A single crashed ship could change a lot in this sector.
Vallen IV is a dead, cold, Mars-like planet, nothing ever lived here, nothing ever will. But old beliefs give it an edge: it is the burial grounds for the Valleans. Those who can afford it, will send their remains here, whether to be properly buried, or only dropped into the atmosphere. The tradition has become greatly popular, and millions have been interred here already. Public opinion is against any permanent settlement here.
109) Melegros IV.
If you come upon this world by chance, you will find quite a few dead ancient spaceships in orbit, and on the surface. Some were left here due to malfunction, others have been disabled by weapons. On the planets are remains of constructions and encampments, there is even some bacterial life here - maybe local, or from some trash left behind - waiting on the kick of evolution that spreads it across the planet, and changes the landscape... but right now it's a fairly Mars-like place, cold and dead.
There is still nothing special about the planet.
Aeons ago, a race called now The Builders roamed the stars, the few wondrous artifacts found are proof of their great might. On many on them, sometimes carefully guarded, coded into damaged databases, and sometimes painted on the wall, is the location of this world, without any notes.
No one knows, why the Builders were so obsessed with this place, what it meant to them, or if it wasn't some cosmic joke they played on the races that would follow them.
But every age finds another expedition or more, approaching the planet, eager to discover its true secret. It is will be a hard job, after all those tries.
114) The Hedron Cluster
What a sad little system, with a weak sun. If you come closer, the sun will appear a little stronger. One of the planets is in good position, and just being adapted for settling. A lively community is building space habitats and mining the system for resources. Not the most advanced or polished of places, but perfect for a little stop, do your repairs, fuel up, trade some, go.
The locals have a friendly, uncaring attitude. Their lives are hard, but they have pretty much all they need, not bothered by the tumultuous politics of nearby systems. Soon they will have a world to settle on.
They also have a secret.
One of the many rocks in the asteroid field turned out to be a fake. A large cave leads to the inside. Past the docking bay, and the hidden base, you will enter... a planet?
The inside of the planetoid contains a massive spatial distortion in the shape of a sphere. There is a layer of earth, and plenty of wildlife; there is sky, and the illusion of a sun. The 'colonial council' (to assume office when Hedron II. becomes habitable) keeps it private. If the builders felt safe with their creation, why would they leave it? Or was it just a prototype? The small body is hard to find, but a warship might do enough damage to destroy it.
For now, it is used for agriculture, with a few explorer teams. There is no sign of civilization, only a few primitive structures remain, temples maybe. The technology powering the whole thing is still researched.
116) Medusa Flower
It is a large Jovian planet, with a beautiful, silvery system of rings. What's more, the particles it contains are quite useful, so with the proper equipment you can collect them, and maybe make a small profit.
Scanning carefully around, you will find numerous wrecks of ships that have done the same.
The local sun is very active, and regularly unleashes solar flares and storms. Most ships are of course equipped against them. However, the particles in these rings change the radiation's polarity, and undergo a strong reaction with the planet's magnetosphere... somewhat like a electric shock passing through the whole ring. Not every ship is equipped against this surprise.
Nearby civilizations will have the phenomenon researched, and the sun's activity cycle mapped out to know when it is best to harvest here. They just may forget to warn you.
And where's the name from you ask? It was given by a lone survivor of one such outburst, with a very weak knowledge of mythology. It stuck.
117) Solitude
The planet is perfectly habitable - friendly life, good weather, there are numerous stone structures ready to be turned into homes. The planet has no moon. In fact, there are no other planets or moons, nor asteroids or comets. The whole system has been carefully cleaned of any bodies outside of the star and the planet itself, and a large distance beyond. Only in the remote cometary cloud are objects larger than a pebble. It is also here, where the interplay of forces changes the orbits of some bodies, and a few start to advance into this empty territory.
Some archaeologists speculate its original purpose was a sanctuary, or more likely a prison, that was never used by its creators. The unique tactical situation - nothing to hide behind - makes it attractive for consideration, the distance to bodies worth mining in space less so. There are voices suggesting to use it for diplomatic negotiations. For now, it is empty.
119) Mirage
A planet with a multitude of fabulous views, that are just made for everyone to marvel and enjoy. A nearby civilization protects it as a reserve, forbidding everyone from entering at will, several space stations stand guard in the orbit. For the right price, however, they allow tourists to see a little of the beauty.
And there is much to see, the melancholic tones of the vast steppes. through the vibrant tones of the forested hills, wild, untamed mountains, the playful and powerful seas, all is a pleasure, sight, hearing and smell. Amazing place.
What the guardians do not share, is the planet's half-awakened status. The superorganism can be considered sentient. It is a simple mind, lacking any advanced emotions and concepts. But it likes to be admired, and intelligent creatures are the most apt in this regard. Visitors will merely feel amazed. Those who stay longer will develop a strong bond to the place, desiring to exploring in its entirety. There will be a few hermits at any time, most who stay perish by accident, or the rare predator large enough. To be sure, the wardens don't leave people here for more than three days and are very careful with the research performed here.
120) Frozen Filth
It is a cold, dirty planet, as the name says, along with some life. There used to be a research station on the surface, but they found nothing of interest. The Ptaroon made a prison out of it.
It seemed like a good idea, as any escaped prisoner would face the unstable weather and shifting temperatures, mostly deep beneath the freezing point. Misbehavior was punished by 'holiday', as they called it.
Then they brought the Nallanians in. The quiet, cultured people lost a war, and were now spread over various prisons and work colonies. Since they lacked any sense of humor, they were treated even worse than others.
The guards never studied their history or biology. They should have. Nallanians were able to survive outside, barely. But long term exposure to the rough conditions and hypothermia provoked in them an evolutionary retrogression. They devolved into their barbaric ancestors, more adapted to the cold, and more aggressive. A tribe grew out of those thrown out.
Most of the prisoners and wardens were slaughtered. The Ptaroon have lost interest here long before, and abandoned the place. Let the savages freeze their heads off (a strong insult in Ptaroo).
Many tribes roam the planet today. But for once, no one is eager to take their home.
(This planet was inspired by seeing an old Star Trek movie. A prison like this was placed on a freezing planet, keeping the main characters, and all the bad aliens. But surely, someone should be able to survive there...)
136) Excelsia V
A lonely dead planet circling a red giant, there is nothing of particular interest here. The sun used to be larger, now it is receding. The planet has cooled down since, with most of its surface baked almost smooth. It's all just rocks and a thin film of an atmosphere. Rotating slowly, the side currently turned to the sun is quite hot, the other side cold.
The planet is equally distant from the territories of several ancient races. They don't get out much these days, but every so often they meet on the only structure discernible here, when it is 'night'. A sort of a temple, few notice it among all the rocks. There are only a few carefully masked environmental systems, it's not even worth looting. Only a few markings indicate how important this place is.
But if you come at the right moment...
P.S.: the other planets have been lost to the sun during its period of expansion.
144) Kirillia 3
Saying that this is a swampy planet is a waste of breath, especially in this fetid air. Bogs upon marshes upon clogged rivers, this world has gotten its share of filthy water. Local fauna and flora corresponds to other typical swampy biomes, to the enjoyment of a few biologists and annoyance of all others. The climate seems to range from hot swamps to frozen swamps. There is nothing really worth seeing here.
Okay, the geological composition is interesting. But a deep scan will reveal the bones of several ships, that landed on the spots, that looked stable, only to be swallowed by ground later. A few lost mining outposts had a similar fate, maybe you could get lucky with a little archeology.
People try it for a while, then give up, their will (and often bodies) consumed by the planet. Empires grow and crumble, this little planet quietly bubbles its gases for itself, producing nothing but mosquitos and a few larger predators. There are better places to waste time.
145) Lartias II.
Can't follow the maps, or don't mind the Danger symbol? Come on in.
The Lartians were a stern, diligent people. They methodically built up their civilization, in relative peace and harmony. Then they discovered spaceflight and started to colonize their solar system.
Civilizations die in their specific ways and some periods are riskier than others. The jump into space is one. Lartians built massive stations and moved large parts of their population out. But the disruptions, that followed, have destroyed them completely. A war started, led with the same diligence and care, methodical up to the last detail. Both sides won: they have destroyed their enemy. And the Lartians were no more.
Yet something was left. Perfectly automated machinery of war, self-repairing spaceships, able to replicate. They are on a medium level of technology, it is their numbers that make them truly dangerous. They are on a noble mission: their last order is to 'bring life back to the planet'. To their credit, they won't prevent you from landing on the planet, and will most likely ignore lifeless probes. Anyone trying to run away will be dealt with. At least they don't have FTL.
Lartias II. is a dead, hopelessly nuked world. There is a location, where the automated defenses like to put down any found life, which includes all spaceships with lifeforms on board. Some bacterial life actually survives here, in a thin layer of toxic soup, decorated by crashed spaceships and their dead crew. You really don't want to end here.
146) Lucky Mile
A system with multiple planets and much debris, it seemed like an ideal target for colonization for a nearby race. They sent ships and a large crew, ready to transform a world... only to find the estimates for their destined planet were wrong, it was too heavy for their kind. They despaired and decided to refuel their ships and return home as soon as possible. Today it's two hundred years and counting.
The "Lucky Mile" is a large planetoid with a peanut-like shape. It was discovered by a depressed prospector in the tragic early days. Within one mile were found three vital resources, all on its surface. The colonists flocked to this place, at least some good news and hope to return!
The exotic body proved to be excellent for mining. The low gravity provided some comfort, the rocky material cover. Before they knew it, a large part of the travelers was settled here. The fuel they sought wasn't found here, but there were alternatives. In fact, they could soon build entire ships! The strongly elliptic orbit leads them every few years to the more distant gas giants, where basic organic compounds can be found en mass, the approach to the sun isn't too close. Finally, the colonists made the decision.
---
The Mile system is now a vibrant place, proof, that with patience and some luck, you can overcome the worst start. So keep trying, man.
Lucky is thickly colonized, a tenth of his surfaces now covered by domes and mines. There are even large fields and parks, a sign of their prosperity. There is mass driver of some thirty miles long, for launching materials and spaceships. A number of space stations all over the system compliments the growing civilization, they will become a major center soon (there are already plans to colonize further systems). The locals are self-assured they can handle anything. The only thing that causes them unrest is the planet they can't use... but they will come up with something. The seeds they planted them long ago start to bear fruit, it would be a shame to not use it.
147) Pharos, the Pleasure Planet
"How many civilizations fell like this one? I wish I knew."
Third planet from its sun, it is a thriving world, perfect for its inhabitants. They rised from their round clay huts, to found cities, learn all that is to learn and finally start to reach for the stars.
And they learned to correct to shortcomings of their bodies, all to their good. Incidentally they also learned about the ways to create pleasure, pure ways, perfect ways... so why should they bother with the common means of getting to it? Why should they bother with life itself? Many fell headlong into the thrall of recreational drugs or direct neural stimulation. Entire generations were lost.
Today has Pharos a stable population. With automatic systems, that care for all their needs, there are few people needed for their maintenance. All the others are for backup, or to split their shifts and burden into the shortest intervals possible. Even this duty is annoying to them. The remains of their legal structures attempt to enforce at least some activity, not even knowing why... but all that which doesn't grow, stagnates. Their cities, once beautiful, start to look predictably similar. Too many reconstructions, too little building. Nothing can hide, that they are half empty. Most of the population never leaves the pleasure centers anyway.
And this is a lucky pleasure planet. Too many others fell into ruin, unable to procreate or maintain their civilization.
---
Pharos has lethargically allowed itself to be discovered by other races. It was lucky in this regard, too. For a while it was a frequent stop of mercenary ships, who were friendly enough to spend only their holiday there and load up on drugs. A nearby government has pondered whether to rescue them and how, or if they just should bomb them from the sky and take the planet for free.
Then came the Volians. They have annihilated races before and conquered many. And they made a decision: to leave this place preserved as a warning.
And so was Pharos saved again... not that anyone noticed.
?

Golden (10 voters / 13 votes)
?

Community Contributions (153)-153
Not Registered Yet? No problem.
Do you want Strolenati super powers? Registering. That's how you get super powers! These are just a couple powers you receive with more to come as you participate.
Upvote and give XP to encourage useful comments.
Work on submissions in private or flag them for assistance.
Earn XP and gain levels that give you more site abilities (super powers).
You should register. All your friends are doing it!
?

Responses (141)-141

Very funny-not for any humans living on that world though.
---

Checka, comment on an indvidual planet on that planet's section (see the reply link at the bottom of the scroll post). (His comment is on the first one.) Comment on the THREAD here.

A very useful thread that I will be ading too as soon as I get some of my world write-ups completed.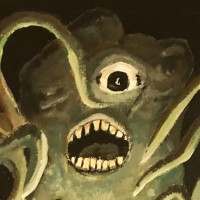 I think I'll add to this one as well, in a bit.
Excellent idea! Will vote once it has had time to grow a little.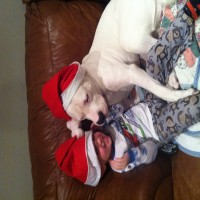 A basic but absolutely stupendous idea for a scroll!!
I cant believe no one has done it here before. Worlds and Planets, *SMACKS HEAD*, of course!!
Argidda 3 is enjoyable too.
I am not a big Sci-Fi guy, but I swear on all that is unholy...I WILL add a planet!
---

You really need to sub here.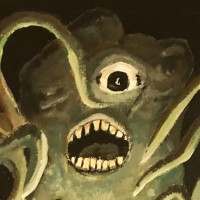 Yes, a nice fundamental scroll!
---

And it would be even more fundamental with more worlds and planets. :D

Could we have a mini-quest or a drive for every member to submit one planet, either as a sub or as a scroll submission? We could aim for 101 planets?
---

You won't hear a no from me on this.
---

WOOHOO! Questing is us. Now if we could push those entries.

Updated: MoonHunter asked me the other day, why did I call the post Worlds and Planets, aren't they really the same thing?
Aside from it being a marketing ploy to sound better, I do consider the terms distinct; and now there is a linked Stub that explains the difference.

As I have been told, people may think that we are looking here only for hard, honest science fiction. While there is nothing wrong about hard sci-fi, the more popcorn version is perfectly fine,too! :)
So, we are looking here for short descriptions of planet (or planet-like) locations. A fitting background for a spacey adventure, with a nice story or ambiance is always welcome; it can always be expanded by those who like it.

I have some stubs that might be helpful
tailored colonies: Tailored colonies help explain the One Dimensional nature of some worlds or the "near Earthstock" aliens (Dog people, Cat People, Fish People) that live there.
Johnnies and Appleseeds: explaining how Earth compatable life so often errupted.
EarthStock is a term for those peoples whos genetic ancestory comes from Earth.
---

I added a new stub, Habitat Colonies for worlds and asteroid colonies that require enviromental spaces to be habitable.

Odd double post deleted

I'd like to create a *micro-planet* perhaps fifty miles across but I want it to have a breathable atmosphere. Is there any way to make that possible?
---

Sure. A few possibilities:
- To actually maintain an earth-like atmosphere, an earth-like gravity is necessary, so a much smaller object would have to have a much larger density. (Karu II is one example.)
- Failing that requirement, you could just make it a temporary feature (see the note on stability), and renew the atmosphere regularly.
- Make it a hearty mix. Choose a slightly thinner atmosphere, dense base material, and renew it occasionally. Presto.
- Or it could be even a space habitat, its air closed off from space completely, very comfortable as well.
---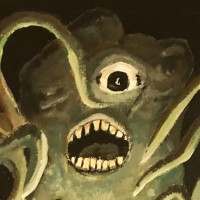 A giant Nanofiber balloon could surround the small planet to physically hold the atmosphere, assuming a material strong enough. Optionally it can be controlled to regulate the reflection of light and therefore climate.
---

OR... you could use magic! :D
Sorry to swamp you with too much technobabble, Cheka... and thanks for another few planets!

76 days to do 59 more planet submissions, to do 101 planets before the 1 year anniversary.
---

What a beautiful goal!
*summons cheerleaders for this special purpose*
---

Now who needs Summon Myrmidon or Beast? That is a great spell.

I am currently 4 days behind my one planet a day due to work. In a few more I can get back into the saddle.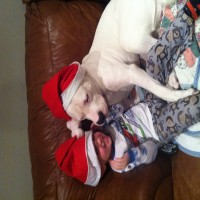 It may be a bit early to BUMP this, but I haven't looked at it in a while, clicked it just now, and wow...59 planets, and look how cool the index looks!
Anyhoo, it is subs like these that make this such a great site and community.
From nothingness---greatness!
*hides, before Moon demands a planet*
---

You can not hide. I know where you are. You will.

I want to add one soon.
---

Do or Do not, there is no want.

101 planets! It is possible... I can feel it... it can be done...

66 planets now.

75 planets now.

80, can we do the 101? Will others pick up the banner?

Accidental post here...

Moderated Moved Comment: Comments on a given entry should be replied to a specific entry.
---

Moderated Moved Comment: Comments on a given entry should be replied to a specific entry.

A new Stub Dropped Colonies has been added. These are a common idea in science fiction. Colonists have limited mass to take with them into space. So they arrive with the clothes on their back and a tiny amount of gear to take on a whole world.
In Firefly, this is what happened. But in Firefly's case, the Central Worlds just shipped the poor and dispossessed, with a basic load of gear, to increase their own economy and reduce any "population" and "poverty" problems.

Stupid citadel. It cut off my post and I lost a heap of text. Screw this.

100 planets! We have reached the big 100.

But now it is 101!
Special thanks go to MoonHunter, who more than deserves to be the co-author of this submission, but woot for everyone contributing to this amazing list! Of course, that doesn't mean there are no more worlds to visit, and planets to discover for the intrepid space explorers. Add them as you see fit.
Once again, big thanks to you all!

Now that we have met the magic goal of 101 great world ideas, authors should feel free to convert some of their scroll entries into actual submissions. Give the quality and size of some of the scroll submissions, it would just take a little bit of editing for some of these entries to be full submissions.
Just make sure to link them back to the scroll entry. ""name of planet"" is all that needs to be left, so someone can follow the link and it will show up on the codex.
And manfred, feel free to add me as the co-author anytime. :)
And don't make me do a sci fi post anytime soon. Please.
---

1. Converting some posts to actual submissions is of course a good idea.
2. (If you actually looked at the top of the submission, you would have noticed that you already are a co-author. :) )
3. Okay then, one week without sci fi. But not much longer. ;)

For a while I was mulling over some thoughts on a couple of planets I wanted to post, but when I came back, the nuimber of posts had easily quadrupled!!! Some of these are absolute gems, and will give rise to tons of in-game ideas, etc... Well worth an HoH. Thumbs up to everybody!

Ok, added a planet to this wonderful scroll!

Is it possible to have a planet of soft rock?
---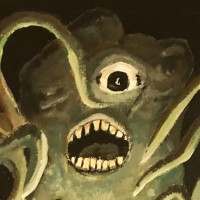 How soft? Talc and Pumice? Some Astroids are nothing more then ice and/or gravel, so I personally do not see why not. Might not be the most stable place around though.
---

Actually gravity would take a part in that, if the rock is too soft or unstable, it would collapse under its own gravitational weight into a more compact version.
And remember, no magnetic protection against radiation without a heavier material in the core.
I bring that up because it isn't very large, it won't have enough gravity to hold atmosphere, water, or anything against various gravetic and solar flows.

I just added a comment on
62) Pktoff IV (gently civilized world)
---


Posted some coments and some planets. I was just inspired by something I was reading.

How could I have forgotten to rate this?
---

I have no idea. :)
Thanks for the 100th comment!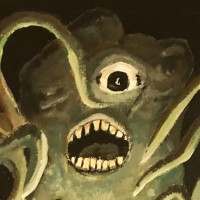 True awesomeness!

Ecopoiesis has been added as additonal information on terraforming/ ecology building
I also added a submission to the codex.
Partas II has some more calieforming and terraforming information.

I will finish my Firefly sequence - 22 planned - one analog for each western and midwestern state/ territory, with three from CA. So far we have two CA, LA, NM, OK, TX, and UT
---

Nice sequence! You could easily make a new scroll out of that.
---

Now I have ND (and AZ, ID, NV, OR 091208), for 12. I will make them into stubs and some submissions, and convert them over to a new scoll and back link them to this as well.
Note to self WY, CO, MT, NE, SD, KS, plus Los Angeles
option of AK, Yukon ter, BC, Alberta, Saskatchewon, Manitoba, and HI

Two planets for today.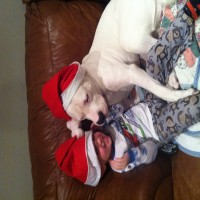 Bump. 145 planets is something to be celebrate. Whenever a planet is added, the scroll's usefulness as a GM's tool grows. Kudos to manfred and MoonHunter and everyone else who added worlds over the years, and to everyone who still does. Great scroll!
---

Thankies and kudos to all, that made this huge collection possible!
Don't be afraid to add some more. ;)

BUMP!

I first read the title and thought it said Worlds and Plants... had no idea what I was in for. I am not one for Sci-fi but damn I could use this in a game I was planning on running for a few short games. This is in fact wonderful.
I never vote as I have on this without questioning myself. I don't have to here.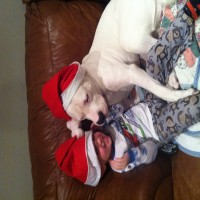 Yes, lovely this. Incredible Resource.

This is really too much for me to comprehend, ever. I don't think there will ever be a time when I need this many worlds and/or planets, however, I do appreciate the greatness of this resource and all the work that has gone into it. Good job, everyone who has submitted to it.
---

Pieh, if you run a science fiction sandbox game that does 'travelling', you will burn through one world every game session (on averaeg). Sure there will be some worlds you return to, but there will also be session that you travel to multiple worlds. You will plan big scenarios on some worlds, and the player's will show up, shrug, and decide not to engage and go somewhere else.
So if you could use roughly 75% of these worlds (as science fiction needs a bit more tailoring), there is enough here to ensure a two year campaign.
---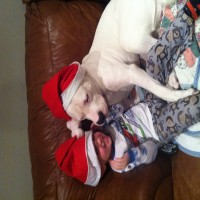 Also should be mentioned is one of the things that makes this scroll manageable besides being 'great'. The index. Need a 'hot ice planet'? Barely civilized? Inhabited and inhospitable? Cold and dead? Let the Index guide your click. So the more the merrier :)

I love this.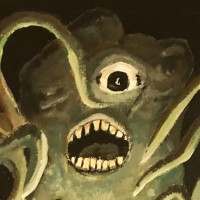 I look back and am staggered by the content. I think we should break most of these out into full blown submissions - so much goodness! Why I didn't award a 5 before, I don't know.
Pure gold.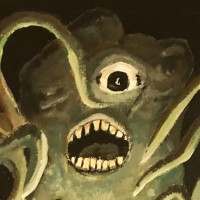 And now, we have real worlds and stars to add to the list:
http://www.iau.org/static/archives/images/screen/iau1514a.jpg
" In an area albinos are considered to be evil mystics and locals ward themselves against them by turning their backs to them to avoid being mesmerized. Suddenly the angeliclly pale loner with white hair and violet hued-eyes is suddenly an outcast, and his companions are treated as if they have been mystically bonded into his service, and could be treated with attempts to intervene or given the same stony treatment. Expect poor quarters, no hospitality and to pay twice as much for everything."
" Magical Fiends: When a mage or wizard casts a spell and draws more energy than s/he needs Magical Fiends are drawn to that spot and they feed of the extra magic as long as they can. When someone's magic is being fed off of they can't cast spells as well and they feel weaker. The only way to remove a magicial fiend is for it to be drawn away by someone else's power or to go to the very spot you first cast the spell and kill them"
" One thing you must realise is that there is no such thing as pure iron/steel these days. Iron/steel isn't nearly as strong now as it was in medieval times. However, with that said, iron in early medieval times was so soft you could hack right through a helm with a sword and leave a nice lil mark on the skull (depending on the grade of iron used on the sword and the helm, ofcaurse). After many hundreds of years of fine tuning, however, the only use the sword had was to puncture the plate. That was very difficult, however, since the grade of steel was so hard... only blunt instruments and weighted axes had any use against plate armor in later medieval times. Makes me wonder why rapiers were so popular then and why less people wore plate (Other than it's obsene costs... a nice suit of armor would cost as much as a nice lexus does now... and a kings suit would be as much as a rols royce)."