Worlds and Planets
These are the worlds and planets encountered by daring space explorers.
In the vein of Star Trek, Stargate and other series, the universe must be packed full with strange planets, worlds of dead civilizations, abandoned colonies, blasted places as idyllic paradises.
Please put down your short descriptions (but of course feel free to make the longer ones submissions of their own, and link them here). If you need it, there are some more guidelines on what belongs here; you might also have a peek on Terraforming for inspiration.
There have to be places no man has ever been before!
---
Index:
1) Argidda 3 (habitable planet)
2) The Grilgah System (civilized world)
3) Bokon Planetettes (planetar remains)
4) G-3368b or Syland (hot ice planet)
5) Yaland (civilized world)
6) T'carrrr (civilized world)
7) Sothis 3 (civilized world)
8) Object HX7791-3F15 (rogue planet)
9) Karu II (metallic planet)
10) Sanctuary (metallic world)
11) Kelgon VII-R (dead ring-world)
12) Orbis (jovian world)
13) Acqua (civilized world)
14) Credell IV (civilized world)
15) K'theck'a IV (habitable planet)
16) Vidar II (habitable planet)
17) Tralbor Keres III(civilized world)
18) Camaden Park (habitable planet)
19) Nega-Mechanus (dead planet)
20) Vigo VII (metallic planet)
21) Kuboloth (planet with life)
22) Hene-Malstra (living planet)
23) Niffel I (planet with life)
24) The Veradani Loop (habitable asteroid belt)
25) Ricco IV (civilized world)
26) Persellon 5 (civilized world)
27) Enceladus (civilized ice world)
28) The Red Planet (habitable planet)
29) Oggriss (habitable fungal planet)
30) Eden (habitable magical planet)
31) Ordnung (civilized world)
32) D'thalk IV (one-stop planet)
33) Tangert I (researched planet)
34) Saffiros (crystalline world)
35) Troyius IV (prison planet)
36) Atramos aka Pel'd'dokhi IV (world in clouds)
37) Andros (purely male world)
38) Lucifer's Pupil (metallic planet)
39) Scout Codename: Charlemagne (medieval world)
40) Pondras V, Subspace Relay 7756580 (abandoned world)
41) 11010011 (Dyson Sphere)
42) Pataan I and II (dead planet; habitable planet)
43) Koniaran III (habitable ghost planet)
44) T'kethican VII (gas giant)
45) Dadel (civilized world)
46) Pacifica (civilized world)
47) Prada IV (civilized world)
48) Gerlem III (civilized world)
49) Torgosire (metallic moon)
50) Tirion aka Pachelli II (civilized world)
51) Dover IX (civilized world)
52) Verden and Otraverden (civilized worlds)
53) P'Tald (partially civilized world)
54) Boyer Point (space platform)
55) Penti K'ggeel IV (civilized world)
56) Janus (civilized world)
57) Transar V (civilized world)
58) Parada II (civilized world)
59) Chryzanyll V. (habitable planet)
60) Gloriana (civilized world)
61) Grimston II (civilized world)
62) Pktoff IV (gently civilized world)
63) Geia (civilized world)
64) Estella's World (irradiated planet)
65) Pico III (civilized world)
66) Oro (habitable planet)
67) Pochananalah IV (habitable planet)
68) Corinth (civilized world)
69) Hera (heavy planet with life)
70) Deepcrack (barely civilized world)
71) Ammophilon (blasted world)
72) T'P*k'al system (space platforms)
73) Chresselon 7 (jovian planet)
74) Collani II (civilized world)
75) Mathom (unvisitable planet)
76) Sheol (jovian planet)
77) Uuarra (civilized world)
78) Bedo III (civilized world)
79) Herron (civilized world)
80) Tobi IV (civilized world)
81) Vientos (gas giant with life)
82) Eltridies III (planet dominated by magnetism)
83) Velserphia (dimension-shifted, habitable planet)
84) Theseus IV (doomed planet)
85) Koobi IV (habitable planet)
86) Nora IV (habitable world)
87) Sargamon II (mostly dead planet)
88) Palgareen (dead planet)
89) Sph'ph World Of Individuality (habitable planet)
90) Punagra III (civilized world)
91) Vallen III and IV (civilized world; dead world)
92) Renga'Nahkhatath - World of Madness (habitable, wild planet)
93) Piel (civilized world)
94) New Cannan (dead world)
95) Sohmorn III (civilized world)
96) Dylon (civilized world)
97) FireEye (planet with much oxygen)
98) Cinder (dead planet)
99) Hesod II (civilized world)
100) Garsossa System aka Discount Bin (bunch of pitiable planets)
101) Madre (civilized world)
102) Norren (civilized world)
103) Thera (civilized world)
104) Sif and Hephaestus (civilized worlds)
105) Ferra III (civilized world)
106) Correani (habitable, wild planet)
107) Grehom (planet with life)
108) Zvorn (jovian planet with life)
109) Melegros IV (planet with ruins)
110) Grit (forming planet)
111) Miloran (metallic planet)
112) Centennial (civilized world)
113) Vulcan (planet with life)
114) The Hedron Cluster (terraformed planet; planet with life)
115) Arie (civilized world)
116) Medusa Flower (gas giant)
117) Solitude (habitable planet)
118) Pallan III (civilized world)
119) Mirage (habitable planet with life)
120) Frozen Filth (a cold, barely habitable planet with life)
121) Cronus (a toxic planet with some basic life)
122) Madeira (civilized world)
123) Geyser Eye (volcanic planet with life)
124) Deseret (civilized planet)
125) O-Hanna (civilized heavy planet)
126) Houston (civilized world)
127) Nob (civilized world)
128) New Liaoning (civilized world)
129) Bysthari (communication planet)
130) Mandan (civilized world)
131) La Venda (civilized world)
132) Lewiston (civilized world)
133) Gadsonia (civilized world)
134) Taorin (civilized world)
135) Willamette (civilized world)
136) Excelsia V (dead planet)
137) QVT6 IV (dead planet)
138) ManOrnna (civilized world)
139) Great Wheel—Border (civilized world)
140) Hawking's Cloud (plasmatic cloud)
141) Banglore - Rim (civilized world)
142) Plava Vadonia (civilized world)
143) The Dark (hyperspace trashheap)
144) Kirillia 3 (planet with life)
145) Lartias II (dead planet)
146) Lucky Mile (inhabited planetoid)
147) Pharos, the Pleasure Planet (civilized world)
148) Kadomas IV, a frozen grave (frozen planet)
149) Hydesen III, the Beastworld (civilized world)
150) Eavon Ia (space station)
?
Golden (10
voters
/ 13
votes
)
?
manfred's Awards and Badges
Not Registered Yet? No problem.
Do you want Strolenati super powers? Registering. That's how you get super powers! These are just a couple powers you receive with more to come as you participate.
Upvote and give XP to encourage useful comments.
Work on submissions in private or flag them for assistance.
Earn XP and gain levels that give you more site abilities (super powers).
You should register. All your friends are doing it!
?

Responses (141)

Very funny-not for any humans living on that world though.
---

Checka, comment on an indvidual planet on that planet's section (see the reply link at the bottom of the scroll post). (His comment is on the first one.) Comment on the THREAD here.

A very useful thread that I will be ading too as soon as I get some of my world write-ups completed.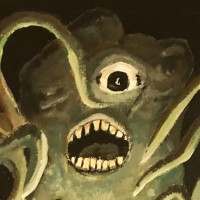 I think I'll add to this one as well, in a bit.
Excellent idea! Will vote once it has had time to grow a little.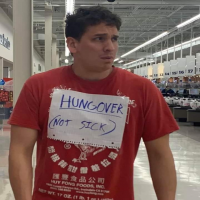 A basic but absolutely stupendous idea for a scroll!!
I cant believe no one has done it here before. Worlds and Planets, *SMACKS HEAD*, of course!!
Argidda 3 is enjoyable too.
I am not a big Sci-Fi guy, but I swear on all that is unholy...I WILL add a planet!
---

You really need to sub here.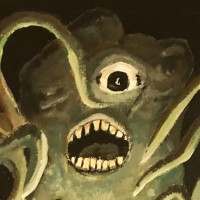 Yes, a nice fundamental scroll!
---

And it would be even more fundamental with more worlds and planets. :D

Could we have a mini-quest or a drive for every member to submit one planet, either as a sub or as a scroll submission? We could aim for 101 planets?
---

You won't hear a no from me on this.
---

WOOHOO! Questing is us. Now if we could push those entries.

Updated: MoonHunter asked me the other day, why did I call the post Worlds and Planets, aren't they really the same thing?
Aside from it being a marketing ploy to sound better, I do consider the terms distinct; and now there is a linked Stub that explains the difference.

As I have been told, people may think that we are looking here only for hard, honest science fiction. While there is nothing wrong about hard sci-fi, the more popcorn version is perfectly fine,too! :)
So, we are looking here for short descriptions of planet (or planet-like) locations. A fitting background for a spacey adventure, with a nice story or ambiance is always welcome; it can always be expanded by those who like it.

I have some stubs that might be helpful
tailored colonies: Tailored colonies help explain the One Dimensional nature of some worlds or the "near Earthstock" aliens (Dog people, Cat People, Fish People) that live there.
Johnnies and Appleseeds: explaining how Earth compatable life so often errupted.
EarthStock is a term for those peoples whos genetic ancestory comes from Earth.
---

I added a new stub, Habitat Colonies for worlds and asteroid colonies that require enviromental spaces to be habitable.

Odd double post deleted

I'd like to create a *micro-planet* perhaps fifty miles across but I want it to have a breathable atmosphere. Is there any way to make that possible?
---

Sure. A few possibilities:
- To actually maintain an earth-like atmosphere, an earth-like gravity is necessary, so a much smaller object would have to have a much larger density. (Karu II is one example.)
- Failing that requirement, you could just make it a temporary feature (see the note on stability), and renew the atmosphere regularly.
- Make it a hearty mix. Choose a slightly thinner atmosphere, dense base material, and renew it occasionally. Presto.
- Or it could be even a space habitat, its air closed off from space completely, very comfortable as well.
---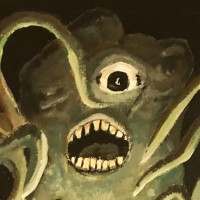 A giant Nanofiber balloon could surround the small planet to physically hold the atmosphere, assuming a material strong enough. Optionally it can be controlled to regulate the reflection of light and therefore climate.
---

OR... you could use magic! :D
Sorry to swamp you with too much technobabble, Cheka... and thanks for another few planets!

76 days to do 59 more planet submissions, to do 101 planets before the 1 year anniversary.
---

What a beautiful goal!
*summons cheerleaders for this special purpose*
---

Now who needs Summon Myrmidon or Beast? That is a great spell.

I am currently 4 days behind my one planet a day due to work. In a few more I can get back into the saddle.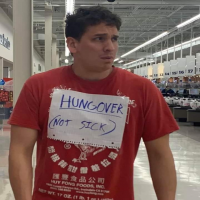 It may be a bit early to BUMP this, but I haven't looked at it in a while, clicked it just now, and wow...59 planets, and look how cool the index looks!
Anyhoo, it is subs like these that make this such a great site and community.
From nothingness---greatness!
*hides, before Moon demands a planet*
---

You can not hide. I know where you are. You will.

I want to add one soon.
---

Do or Do not, there is no want.

101 planets! It is possible... I can feel it... it can be done...

66 planets now.

75 planets now.

80, can we do the 101? Will others pick up the banner?

Accidental post here...

Moderated Moved Comment: Comments on a given entry should be replied to a specific entry.
---

Moderated Moved Comment: Comments on a given entry should be replied to a specific entry.

A new Stub Dropped Colonies has been added. These are a common idea in science fiction. Colonists have limited mass to take with them into space. So they arrive with the clothes on their back and a tiny amount of gear to take on a whole world.
In Firefly, this is what happened. But in Firefly's case, the Central Worlds just shipped the poor and dispossessed, with a basic load of gear, to increase their own economy and reduce any "population" and "poverty" problems.

Stupid citadel. It cut off my post and I lost a heap of text. Screw this.

100 planets! We have reached the big 100.

But now it is 101!
Special thanks go to MoonHunter, who more than deserves to be the co-author of this submission, but woot for everyone contributing to this amazing list! Of course, that doesn't mean there are no more worlds to visit, and planets to discover for the intrepid space explorers. Add them as you see fit.
Once again, big thanks to you all!

Now that we have met the magic goal of 101 great world ideas, authors should feel free to convert some of their scroll entries into actual submissions. Give the quality and size of some of the scroll submissions, it would just take a little bit of editing for some of these entries to be full submissions.
Just make sure to link them back to the scroll entry. ""name of planet"" is all that needs to be left, so someone can follow the link and it will show up on the codex.
And manfred, feel free to add me as the co-author anytime. :)
And don't make me do a sci fi post anytime soon. Please.
---

1. Converting some posts to actual submissions is of course a good idea.
2. (If you actually looked at the top of the submission, you would have noticed that you already are a co-author. :) )
3. Okay then, one week without sci fi. But not much longer. ;)

For a while I was mulling over some thoughts on a couple of planets I wanted to post, but when I came back, the nuimber of posts had easily quadrupled!!! Some of these are absolute gems, and will give rise to tons of in-game ideas, etc... Well worth an HoH. Thumbs up to everybody!

Ok, added a planet to this wonderful scroll!

Is it possible to have a planet of soft rock?
---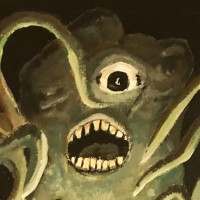 How soft? Talc and Pumice? Some Astroids are nothing more then ice and/or gravel, so I personally do not see why not. Might not be the most stable place around though.
---

Actually gravity would take a part in that, if the rock is too soft or unstable, it would collapse under its own gravitational weight into a more compact version.
And remember, no magnetic protection against radiation without a heavier material in the core.
I bring that up because it isn't very large, it won't have enough gravity to hold atmosphere, water, or anything against various gravetic and solar flows.

I just added a comment on
62) Pktoff IV (gently civilized world)
---


Posted some coments and some planets. I was just inspired by something I was reading.

How could I have forgotten to rate this?
---

I have no idea. :)
Thanks for the 100th comment!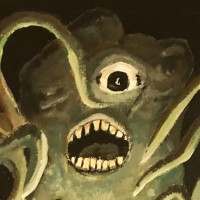 True awesomeness!

Ecopoiesis has been added as additonal information on terraforming/ ecology building
I also added a submission to the codex.
Partas II has some more calieforming and terraforming information.

I will finish my Firefly sequence - 22 planned - one analog for each western and midwestern state/ territory, with three from CA. So far we have two CA, LA, NM, OK, TX, and UT
---

Nice sequence! You could easily make a new scroll out of that.
---

Now I have ND (and AZ, ID, NV, OR 091208), for 12. I will make them into stubs and some submissions, and convert them over to a new scoll and back link them to this as well.
Note to self WY, CO, MT, NE, SD, KS, plus Los Angeles
option of AK, Yukon ter, BC, Alberta, Saskatchewon, Manitoba, and HI

Two planets for today.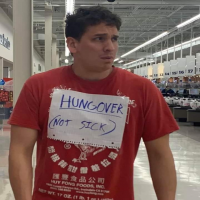 Bump. 145 planets is something to be celebrate. Whenever a planet is added, the scroll's usefulness as a GM's tool grows. Kudos to manfred and MoonHunter and everyone else who added worlds over the years, and to everyone who still does. Great scroll!
---

Thankies and kudos to all, that made this huge collection possible!
Don't be afraid to add some more. ;)

BUMP!

I first read the title and thought it said Worlds and Plants... had no idea what I was in for. I am not one for Sci-fi but damn I could use this in a game I was planning on running for a few short games. This is in fact wonderful.
I never vote as I have on this without questioning myself. I don't have to here.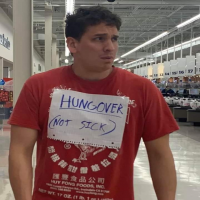 Yes, lovely this. Incredible Resource.

This is really too much for me to comprehend, ever. I don't think there will ever be a time when I need this many worlds and/or planets, however, I do appreciate the greatness of this resource and all the work that has gone into it. Good job, everyone who has submitted to it.
---

Pieh, if you run a science fiction sandbox game that does 'travelling', you will burn through one world every game session (on averaeg). Sure there will be some worlds you return to, but there will also be session that you travel to multiple worlds. You will plan big scenarios on some worlds, and the player's will show up, shrug, and decide not to engage and go somewhere else.
So if you could use roughly 75% of these worlds (as science fiction needs a bit more tailoring), there is enough here to ensure a two year campaign.
---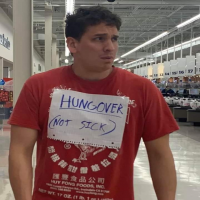 Also should be mentioned is one of the things that makes this scroll manageable besides being 'great'. The index. Need a 'hot ice planet'? Barely civilized? Inhabited and inhospitable? Cold and dead? Let the Index guide your click. So the more the merrier :)

I love this.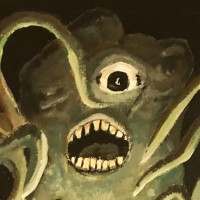 I look back and am staggered by the content. I think we should break most of these out into full blown submissions - so much goodness! Why I didn't award a 5 before, I don't know.
Pure gold.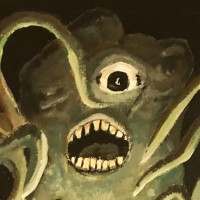 And now, we have real worlds and stars to add to the list:
http://www.iau.org/static/archives/images/screen/iau1514a.jpg
" Inspired by Ria Hawk's winged mushroom picture: The winged mushrooms (Lerreta Meia) are a species of giant insect indigenous to the leafy areas of Udnalor, Kingdom of the Gnomes. Outwardly they appear much the same as ordinary giant mushrooms, and they graze in the bulbous fungal glades. However, this is merely an elaborate camouflage: the insect beneath is a fungivore and prone to fly off when it encounters another creature. Sometimes gnome farmers mistake them for crop mushrooms. They're in for a surprise when they do."
" When was the last time a character caught a cold or flu? Real people get them every now and again even with solid heating and dry interiors. Your characters are out in the cold and wet, and even inside is not always dry and warm. Imagine having to stop your dungeon crawl, sitting in a tight defensive position, while you all are feverish."
" Next time you're contemplating a horse variation, but don't want to get too dramatic, how about a Zorse? An offspring of a zebra stallion and horse mare. In nature they are infertile, but in a fantasy world, not necessarily. They are also known to be extremely cantankerous. 'It soon became apparent that zorses are not the most easiest of the equine family to get along with.' -- Trainer Pat Parelli, on working with zorses"