Mandan -- Border
I was watching one of those famous sunsets while I was waiting for the Mule to come back. I saw the spot in the sun. I thought it was a bug. My gut knew what it was. I was running for the cockpit before it registered in my brain. It was time to get off this planet, as the soil was about to run red with blood.
A firefly world
Note: After doing enough work on a Firefly campaign, you start thinking in the patois they speak. Thus this sub is in the western/Firefly style.
Mandan has a lot of history. It is a world colder than most. Its a bit more barren than your average outer world. The landscape is rocky and rugged, yet beautiful. The sky is beautiful, blue as a soul. At sunset and sunrise, it is painted with a beautiful palate of colors that you will never forget.
Buffalo roam here. Some run free, but most are herded by owners. There are some wild dogs, cats, and chickens here, as well as the rodents (who have evolved to fit a number of niches on the planet). There are even bugs here. Mostly around the lakes, but you can hear them over the plains at night. It is a world that is much more alive than most rim world
Mandan's people have yet to fare as well as its wildlife. Used to be a lot of them. Some even famous, like the Poet/ Author Kiersgard. They still teach his stuff in universities around the Alliance. The planet produced a number of Great Thinkers, poets, philosopher, economists, and so on. But now, there is only a handful of people left.
See, the planet isn't too far from The Deep Black. That means Reaver raids. Every now and again, they seem to come. They make the reddish soil run dark with blood. Lucky for most, the planet is riddled with cave systems. The Reavers get bored and go home before they find most people.
Even without the Reavers, the Alliance made it "a special place". You see, Mandan was where The Rebellion got started. It started as some fancy words and high ideals. That was the tinder for it all. A few years later, there were some people who got together to draft some Articles of Confederacy. Now that didn't get as far as some people think it did, but it went far enough. It was the spark that lit it all off. The Alliance could not sit still for anything organized, so they began to move in. The Confederation Meeting and the Alliance response galvanized the Browncoats into action. It was war at that point.
For such an out of the way place, Mandan saw a lot of action. Nothing planet busting, but invasion, counter invasion, re-conquest, occupation, and counter strikes. The Cities used to be pretty "core like", with outlands that looked pretty much like any other place in the Outer Planets.
The remains of those cities are there. They are melted due to plasma shots and resulting fires. Slagged out in spots, shattered in others, they are quiet as the dead they cover. Some of them are still usable, but people tend to avoid the city centers. On the outskirts are pretty standard Outer Planet towns, all wood and low tech. They use the bones of the old buildings when they can, but they look pretty shabby. It seemed The Outlands has moved into the Cities.
Nobody talks about rebellion anymore. Now, it is about survival again. Building things up is the goal, be it buildings or farms. There is technically martial law, but the last Alliance unit here were all "used up" by the last Reaver Raid. Folks were really broken up about that. But the survivors, and there usually are, waited for the smoke to clear and got on with their lives.
Plots
Tourists
There are always people who want to make there way here for one reason or another. Some academic that wants to see the home that inspired Kiersgard. Military History buffs on vacation want to see what is left and want to be traipsed all over the planet. Some are visiting family or the graves of said family. It is an odd lot. And of course, your ship is bringing them.
Then, while your characters are doing business here.
Bushwhacked
: It is quite an out of the way place. Good for doing business away from Alliance eyes. It also means there is nobody here to hear your call for help.
Alliance comes back
: And in comes a ship of shiny new troopers and their gungho officer. That will complicate things.
Run
: The Reavers show up every 15-20 years. Of course, while you are here, they have come back early. It is time to run and hide.
Not Registered Yet? No problem.
Do you want Strolenati super powers? Registering. That's how you get super powers! These are just a couple powers you receive with more to come as you participate.
Upvote and give XP to encourage useful comments.
Work on submissions in private or flag them for assistance.
Earn XP and gain levels that give you more site abilities (super powers).
You should register. All your friends are doing it!
?

Responses (4)-4

Reading through this, I get a bit more feel for Mandan than some of the other worlds. Is Mandan cannon for the location of the start of the war? (Again, I must profess my ignorance of things Firefly)
---

Mandan was mentioned but never named. As per the linking submission, all the submissions are mine, all the scroll are canon or near canon.

A good place to visit most of the time.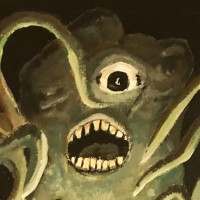 Cool. I'll have to google some of the Firefly stuff to get more of the background info.
" A group of adventurers come across a child's body on their adventures, odd being such a remote location. Their is no detectable sign of violence to the child, nor are their any signs of life. Suddenly the child opens its eyes, looks towards the group and introduces themselves to the adventures. If this wasn't odd enough, the child can't remember where they are from, only their name and age. Stranger yet, the child has a tattoo on their right shoulder of a family crest, to a family that died out over 200 years ago."
" Five main ingredients were used to create this noxious, real-world (ridiculously named), chemical compound, featuring sulfur as the main ingredient. The odor was said to be akin to rotting refuse, decomposing carcasses, and fecal matter. 'Who-Me?' Was developed during WW II by the OSS to aid the French Resistance against the Germans. The idea being to utterly humiliate and ultimately demoralize the enemy by making them stink of garbage left to rot under a hot sun. The bizarre experiment did not last long however as 'Who-Me?' could not be administered on select targets (controlled), without making everyone in a certain radius, friend, foe, and sprayer alike, stink as well"
" A pair of ladies lace gloves, that once donned, give the wearer a quick, and very tidy manicure. Nails are properly trimmed, sanded, and come out with either 'French' (insert game name) style nails, or their nails colored in the manner desired by the wearer. Useful for removing hangnails, and other cosmetic problems"