The Unseen Fortress
In the realms, not all fortifications are walls of wood, stone and iron.
Click the eye icon on upper right for table of contents ---------------------------------------------------------->
This location is intended as an alternative lair for nature-oriented entities rather then a castle of stone.
The actual details of the Defending Force and what lies in the center compound I am opening up for submissions! In the Main Complex section I outline a couple of ideas, but I would like to see what others could see placed here!
Overview
The Fortress is a region encompassing a large, dangerous forest, a wide lake and a subtly fortified island.
Most of the defenses are designed to passively slow or stop the progress of an invading army. A party of PC's, resourceful and lightly encumbered, are much more likely to penetrate the defences then large masses of soldiers.
All of the defences are selected with an eye towards avoiding use of either undead or demonic powers, neither of which are suitable for a nature-oriented location. Similarly, few powerful magics are actively employed. Though some features may have required significant effort and magic to put in place, most features are 'natural' and nearly maintenance free.
The defence of the Unseen Fortress is organized into three major bands - Outer (The aforementioned forest), Middle (the lake waters and shores) and Inner band (the defences on the island itself). The Inner band is further divided into 3 rings (White,Yellow and Red), and 8 sectors (North,North-East,East,South-East,South,Southwest,West and North-West).
Finally, in the center of the island is the Main Complex, which varies depending upon whome this fortress belongs to.
Physically, the island has groves of trees, meadows, garden areas, farmers fields and rocky debris fields. The Northwestern end of the island is much higher then the rest of the island and sheer cliffs extend up from the waterline with no beaches.
Weak Spots
As may be obvious, there are a few avenues of attack that the fortress is quite vulnerable to : Teleporting or Flying attackers. Fortifying against such opponents generally requires greater magical 'special effect' then I wanted to place in the fortress. If the world in question includes squadrons of magical flying troops, teleport squads, then the GM will also need to add appropriate countermeasures to this fortress. However, this is beyond the scope of this particular sub.
An enemy (with appropriate resources - magic or otherwise) could also attempt to assail the fortress from 'below' as well, but the lake does provide a serious obstacle - requiring that any tunnel be dug very deep to avoid the water.
?

Golden (7 voters / 11 votes)
?

Community Contributions (10)
APPENDIX F: FOREST SPECIAL ENCOUNTER TABLE
1. Tracks of soldiers passed by
There is evidence of tens or hundreds of soldiers passing by, no doubt part of an invading or defending force. A tracker will notice that they have been in quite a hurry and several are limping and/or bleeding. Whatever they encountered it was more than they could handle. At the GMs discretion this might lead to a second roll a short time thereafter, to determine whether the party encounters the enemies of this fleeing group.
2. The buried shrine
A small pavillion shrine has sunk into the soft soil and is now partially buried. Only the granite pillars and the green tiled roof remain above ground. Intricate symbols on the pillars reveal that this was once a shrine to the forest gods and spirits. There is power still in the shrine, and this power can be unlocked by anyone intelligent enough to decipher the patterns of the pillar symbols. Anyone capable of understanding the symbols can try an intelligence check if the player explicitly states that he is investigating the symbols. The first letter of every symbol forms a message when read around the pillar in a circle and so it is with every symbol, from those just below the roof, to those barely visible above the forest soil. All in all four rituals of power can be unveiled by studying the text and those four are: Summon Forest Guardian (Bear or other animal), Awaken Tree Guardian (Ent), Halo of Crows (A swarm of crows to defend and blur those chanting) and Encroaching Mist (Mist covering the forest). The words must be chanted while touching the shrine and will weaken the chanters somewhat. Several people chanting would not be as weakened as a lone chanter attempting to invoke the powers of the shrine.
3. The talking serpent
'What willsssst thou noble lordssss? What errand dosssst thou have in the keep of Almanderssss?' The voice is that of a thin, green tree snake, its yellow eyes flicking back and forth, studying the adventurers. Its voice will be unsettling, evoking nervousness and caution in the adventurers. In reality this serpent is a benevolent guardian of the forest, its questions mirroring the countless fears and questions of the forest spirits. The forest will witness the PCs as they interact with Alamanders and their actions will weigh heavily in how they are treated further on.
4. Odd butterfly patterns
Strange green butterflies, their legs disturbingly long, cling to the bark of an oddly pale tree. They crawl in strings up and down the bark, seemingly at random, and only take flight to avoid being squashed (by some noble player for instance). They do this for about ten minutes, then they take flight and land on the next tree, beginning to crawl on the new tree. The reasons for this behaviour could be anything from mating ritual to harvesting essential nutrients in the bark, as ruled by the GM. The butterflies are highly toxic and should a player try hard enough, he might actually squash some butterflies. Unfortunately they contain a potent contact poison and the PC must now make his save or die. On another note they are sought by alchemists and herbalists alike and will fetch a nice sum if an adventurer manages to harvest enough of them.
5. The Earthen Chambers
As the adventurers traverse the forest (or when they rest/sleep) they are suddenly engulfed by branches and are pulled down into the earth. Heroic strength might free individuals, but this should be hard. Those caught beneath soon discover that the roots withdraw and they are able to breathe stale cold air. However there is little in the way of light. As soon as they find some light they will discover that they are inside some old earth chamber with a corridor leading out into a maze of subterranean tunnels, all earthen walled with only an amazingly dense network of roots holding the earth back. Some of the roots, especially the serpent thin black variant, seem to move seemingly at random, the iridescent gleam of the aforementioned black roots somewhat disturbing. Inside the maze are several dead soldiers and adventurers, and random encounters can be had even down here. At the center of the maze is the Forest Shayde, a Tree Spirit of some power and the controlling force of this subterranean forest prison. On his person the adventurers might find the root Opal, a necklace made of twisting black roots bearing an opal like a branch bears an apple. This necklace can be donned by the adventurers and is in fact magical. It is called 'Vhisterthyde' by the forest spirits and gives the user control of roots in the immediate vicinity. However roots favour the owner to such a degree that they entwine and caress him as he sleeps and often he might find himself buried beneath roots and soil as he awakens.

Not Registered Yet? No problem.
Do you want Strolenati super powers? Registering. That's how you get super powers! These are just a couple powers you receive with more to come as you participate.
Upvote and give XP to encourage useful comments.
Work on submissions in private or flag them for assistance.
Earn XP and gain levels that give you more site abilities (super powers).
You should register. All your friends are doing it!
?

Responses (34)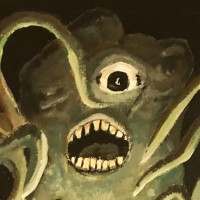 Okay. Done for now. Sheesh.

wow, I am impressed. What a wonderfully detailed and well constructed location!
it almost goes without saying...the tables rock!!
---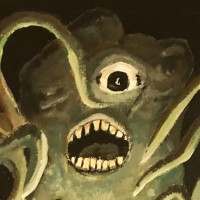 Would love to have enough encounters to make all of the tables percential! But that would be silly :)

5/5 and an HOH too.

I would offer you a link to Outdoor Traps, but this is already the probably most inter-linked submssion here EVER!
It is also... good. Very good in fact, and deeply considered from all defensive viewpoints. It might be interesting to know if there is an easy escape route for the locals, should something go wrong, it might accidentaly turn into a trap, if the main power of the area is removed... another plot hook.
Great sub, allowing others to extend it for themselves easily. And it is kinda cool. :)
(Oh, and for your map of the Inner Band use the 'code' html tag, it will look like you wanted it.)
---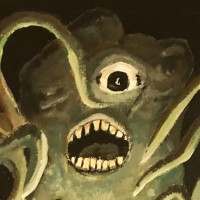 Will try and reformat that part tonight. A map would be ideal, but I have not had much luck getting pictures to work here...
Edit: Sadly code does not seem to work....
---

as to your question, whether or not this qualifies as an island, I would say, yes.
btw, how big is the island? just curious.
---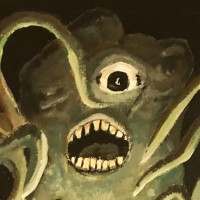 It's 2 miles + the area of the center in diameter, so 3 miles in diameter would be a suggestion.
---

(Re code tag: You were right. Some of the advanced formatting is turned off for comments. Go bug Strolen about enabling them. ;) )

Wow. I am really quite impressed by this sub Val! you put alot of work into this piece and it really shows. Thumbs up.

Okay:
- The fortress itself is nice and something new at the Citadel. I've read about Elven fortresses in fantasy litterature and gaming books, and those did come to mind, but overall I think this is sweet..
- The write up varies between being dry and technical and vivid. The overall perspective suffers somewhat, while the detailed description of the locations is sweet. Thanks to the specific locations the dry matter does not grow too imposing. No score deduction for that.
- Good grammar, structuring and spelling.
- Tables focus way too much on combat. This incurs a -0.5 penalty to the score.
So: Base 5 for well written labour of love. -0.5 for mono-dimensionality.
However: I am not going to vote yet. I have decided to add to this sub and, in my deluded state of self importance :p, I think my contribution will increase the score (Because I will write special random tables with non-creature entries). So - I will add something I feel the sub is lacking and I will vote afterwards.
:D
---

It is 1 am here so I am scheduling the write up for tomorrow.
---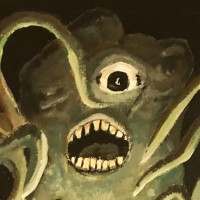 I appreciate the feedback, and of course I have a few return comments, though I agree with you in the main.
It was intended as a fortress and as a submission for the War quest, so my mind was not focused so much on peaceful or quirky encounters, though the sub would benefit from their inclusion - and I am looking forward to your additions :)

Okay :)
I will vote.
I loved this sub. I felt it was missing peaceful encounters and thus I added some as promised. While I only really like my last encounter (5) I do think this completes the sub. Now I can vote 5 and feel at ease with that decision.
Kudos on a sub well written!
---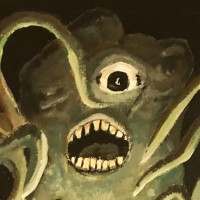 Thank you AG. I did want to add 'fixed' encounters, but lacked the inspiration and energy at the time. Yours are a wonderful addition and I will attempt to build on these as time allows!

Egads, fortress would be an understatement.

A worthy war submission. Not all that much need be said, aside from good job!

Once again I am humbled by my colleagues here at the Citadel:)
Amazing sub and I admit having only read it, to see where and how my 'crumb' was involved. But having done so I am the benefactor. Many thanks for drawing my attention to it.

Top notch material. It's rare that I see material with enough quality and depth that it should make it into a book of it's own, but this submission does exactly that. My only real beef with the submission is that the formatting which allows it to be posted actually detracts from it's readability, which is a mark of it's high quality and usability. While I seldom recommend it, this is exactly the kind of material that needs to be published for gaming.
---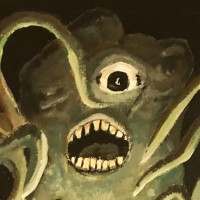 Apart from being told that my material has been used, this is the highest praise I could recieve!
Thank you Kuseru!

Bump. This is one of the best submissions here.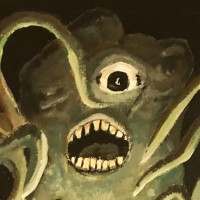 Added in Muros most excellent Tatterdemalions-of-the-Flailing-Leper to the garden encounters.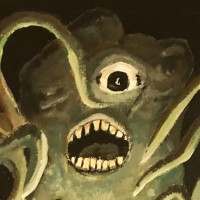 Coming soon! New updates!

That is great, this is one of your best submissions.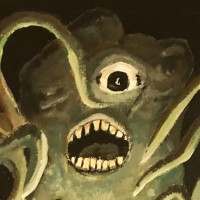 Have added a map for the inner island. Also Dwarven Treeherd has been added to forest encounters. Let me know if you know of other appropriate encounters to add!

This is one of the bestest ever submissions.

Well done (applause echoing in the background). A very well detailed location. 5/5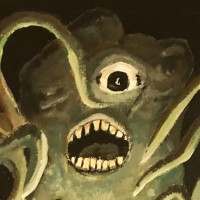 Golden! Woo - Thanks everyone!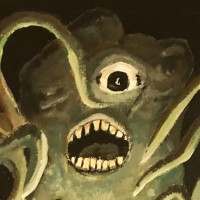 Argh! Maps be broke!

O.O This is a really amazing sub, maybe I'll have my players defend it.

Creative, inspiring, and nicely detailed. 5/5 and an HoH

Just a question. Are there any particular fortifications in the compound?
---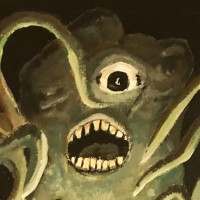 I left that open to the GM - though I made some general suggestions in section 5.
" Once every decade on the eve of St. Poskov's Day during mid-winter, the coastal city of Tiyabon experiences a horrific event. Quool's Tide rolls in, depositing hundreds of bloated, fish-eaten corpses upon the pebbly shores of Tiyabon's wide bay. This singularity is to this day unexplained, though countless theories abound. It is said for example, that these corpses are not eaten by the myriad fish of the seas completely, due to the fear all creatures of the seas hold for Quool. Named for Quool, a terrible, antediluvian god of seas and storms, who no longer exists for he has no worshipers, the Tide chokes the beaches and surf with the countless rotting bodies of those who had perished at sea in a violent way. Almost immediately, the lifeless corpses are fed upon by crabs, gulls, and worse things that await the horrid feast. The townsfolk let nature take it course with disinterested disgust, though lately some enterprising adventurers have taken to searching along the beaches of flesh for former deceased companions, with intentions of raising them again! Surprisingly no undead ever rise from among the many corpses. This is also a mystery."
" I was in a game with a GM that had a Masters in History, who made is a point to mention that the local peasants didn't have wheelbarrows. The rest of the players just shrugged that off but I knew that the GM was trying to tell us the peasants were on the knife edge of starvation. All that from wheelbarrows? Yes, because before the invention of the wheelbarrow it took two men to carry that load. In it's time the wheelbarrow was the most explosive production multiplier that the peasantry could get their hands on. This is worth two tips: One about the power of the Wheelbarrow and the other is the moral of the story...that people need to know the point you are trying to make."
" Walking through the alleys of the docks district of town, you hear an old, mad beggar calling out for alms. He claims to be a god, cast out from heaven and stripped of his powers. The party passes, tossing a few coppers to him. In thanking them, the madman refers to incidents in their childhood or distant past which would have been all but impossible for him to know."