Full Item Description
According to the vendor, elven green tea is picked from tea trees growing near the heart of the elven lands. The trees are watered by dew, and the leaves are picked by elfin maids who are not deemed old enough to wander the world freely. Once picked, the leaves are carefully prepared and dried, ensuring that the best flavor possible is preserved.
History
Tea has had a long history, one that has ranged from a simple treat, to being a symbol of revolt, as in the Boston Tea Party. It is only fitting that the drink make its way into the fantasy milieu, with a suitable twist.
The Real Deal
Elven Green Tea is a complete and total barmy lie. There are no magical glades of elven tea trees, and there are no young nublie elven princesses picking it. The Elven Green Tea, and associated Guild of the same name have simply come up with one heck of an idea. Since few humans ever see the elven homelands, it is easy to slap the name 'Elven' on their product and sell it. It is an easy scam, many nobles are eager to buy anything that is haute-couture. Elven products demand a radically higher price than comparative human wares, why shouldn't someone benefit from that?
The Guild maintains tea orchards in the old satrapy of Falhath, well south of Sangreal. The warm climate favors the trees well and despite its price, the tea is of good quality. Local workers, usually children and younger women actually do much of the picking and drying since it is not as heavy labor as the jobs of the men. Most local men are involved in stone cutting, mining, and the sowing and harvest of cotton, flax, and other heavy crops.
A small band of ships handle shipping the cargo along the coast, passing it along through proxy so that it never arrives at a selling destination in a human build cargoship. In some areas, Half-Elves are hired to deliver the tea to its consumer, furthering the image of the product. The operation is expensive, but the price of the tea more than compensates for the cost.
Plot Hooks
The Cost of Tea - Pirates have been active along the coast, and the tea coasters have made inviting targets. The pirates have taken to smuggling the tea into towns and selling it cheap. The Elven Green Tea Guild wants the PCs to A. protect a ship, B. Hunt down the pirates and destroy them, C. infiltrate the pirates to help the guild's mercenaries put them all to the sword.
Bonfire - The local clergy decries the cost of tea, and the amount of money that nobles are spending on it. The Clergy want the shipments halted. Alternately, a political faction, such as Via Humanitae could decide to embargo any and all products made by non-human races.
The Potion - A local alchemist discovers a way to create a healing or general health tonic from distilling tea leaves. The PCs are requested to try it out on their daring adventures.
?
Hall of Honour (2
voters
/ 2
votes
)
?
Scrasamax's Awards and Badges
Not Registered Yet? No problem.
Do you want Strolenati super powers? Registering. That's how you get super powers! These are just a couple powers you receive with more to come as you participate.
Upvote and give XP to encourage useful comments.
Work on submissions in private or flag them for assistance.
Earn XP and gain levels that give you more site abilities (super powers).
You should register. All your friends are doing it!
?

Responses (15)

IT'S A BARMY LIE!!!

It is well executed, very complete, very nice. It is not worth a 5, except that it embodies the boldest affrontment to truth I have heard in a while. WOOHOO.
The whole Elven tea thing would make a great plot arc throughout a campaign, especially one where nobility is being challanged.

Plot hook-The Elves discover this and they are not amused.The PCs are hired as bodyguards to protect the head of the company from attack.

Ah, a scam, with snobs being the victims. Meh likes.
Now, imagine further layers of conspiracy: perhaps Elves sell their tea as human-made, but with special effects: reducing the agressiveness and fecundity of humans who drink it, thus making them pose a far lesser threat...
There could be villages of fake elves to promote the image of elven-made products, while elves could hide in disguise (as humans) to raise far less curiosity and suspicion than if they were in the open.

Bah-hah-ha.
All heroes need to be scammed once in a while.
4/5.

very easy to put in your game at any time, and very good. Thus the high vote. Very good scras.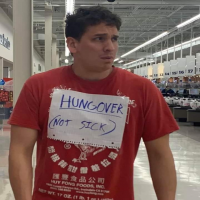 Great concept Scras!! Could inspire a great scroll some day...'False Impressions'

And you have made the twist really entertaining. (For the person who knows, of course. ;) )
I can only repeat what others said, but it is also very easy to include into a setting... and adapt. It needs not be tea, take coffee from the mythical kingdom in the south, or let's say a fungus the dwarwes below eat to become so strong and hard (and there are bodybuilder types who would pay a lot to get it).
Good work!

I like it, and a continueation of Bonfire: The adventurers are hired to find the location of the trees and burn them.

Wow this is going to be a great one to pull on my PCs I can't wait to use it!

Its simple and complex all at the same time. This could go anywhere from a simple side meeting to an actual full blown plot with many of adventures to take place because of this fabled tea.
Perhaps down where the tea is made there are problems, bandits or a small army takes up residence where the tea leave farms are located and shipments cease. fear of letting anyone know their ruse the Guild stalls saying the borders are closed ot the elven lands but nobility takes an initiative and hires the players to go to the elven lands to ask them personally. When they arrive however they are met with incredulous stares and the real truth is discovered.
Oh no for the Guild, but will the players take a pay out form the guild to keep quiet? Or reveal the truth and cause a city uproar that could possibly lead to violence and riots? Would the nobles stop the violence if it was only directed at the guild responsible? The players are invited back to resolve the issue again.

This is great and I think I might have a use for it in an upcoming event. Great work!

Great work! Good flavor (Pardon the Pun).

I still love this, and it has actually made it into one of my games. The party was going through a warehouse used for covert drug-smuggling, and one of my players kept asking what was in so many different barrels. 'Elven Green Tea' was the first thing that came to mind, so that's what I stuck with. Funny thing is, this was part of a plotline that involved a bunch of elves going missing, so the players actually thought this stuff was far more . . . sinister.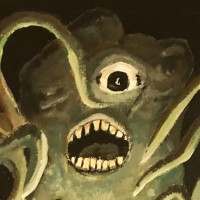 This is a great and universal idea. This could easily spawn many adventure ideas - think how many voyages pursuit of such commodities in the real world has generated.
" Bugged, tried to delete but would not."
" A Deity of some sort has unleashed a plague of bookworms or something like that in the area. Almost all spellbooks are destroyed, along with bardic and historical books."
" The players see a small shrine to the local nature deity just of the trail. Before they even approach it, they can smell the foul stench of rotting meat. If they inspect the shrine, they can see it has been desecrated by rotting organs in the last few days. There is no mistaking it for an obscure ritual, the organs are thrown everywhere, not left in specific places as in sacrifice. If the players try to clean the shrine, they will soon find it has been boobytrapped to fling sharp splinters covered in the rotting gore in every direction. While only doing a few points of damage, they injured players will likely take sick soon unless they get medical attention."