Winter's Talons
The wicked claw of the Hollow Woods, you would be wise to avoid their feared archers...
I hate this work.

The cycle of nature is no stranger to me, the often brutal necessities survival demands. I have hunted down and killed animals, avoiding cruelty. I have eaten their flesh. These are not animals, not even whole plants. Just parts. They are not even alive to begin with.

And yet, this bothers me more than killing beasts or intelligent creatures. Some days, it feels like I can hear them screaming.
Creation
When finished, the arrows don't look very different, perhaps a little paler than your generic wooden sort, as if a little frost was left on them from the early morning. Skilled archers know the difference, but they are rarely marked with different feathers or paint: this variety is cold to the touch.
The Elves make them only in deep winter. The wood is left to freeze outside, over and over. As the bark is slowly stripped away, the piece is drenched in water, and left to freeze again, day after day. Mystical phrases are uttered, words meant to heal and restore, they vary as those who make use of them. The wood is allowed to rest, then cruel winter bites into it. And the process continues - parting into shafts, all the adjusting, adding the vanes, and so on.
Meanwhile, the wood has been frozen to cold death and restored many times; less than a third will come out of the process in a usable form. For the makers, it is a long, tiring work. But the result seems worth it, just be sure to employ them before next winter... they will not bear another.
Magic/Cursed Properties
In shooting, it is a weak magical missile (it can be your generic +1 arrow). But if it hits living matter, it becomes more. The suffering of winter cannot be born anymore, the wood warps and splits like it should at its birth, likely increasing the damage caused, and making the removal a horrible mess. Besides the pain caused by the wound itself, the biting cold it absorbed is discharged, potentially shocking the victim to its core.
The arrow is sometimes called Rank-Breaker, and if used correctly it can shake even massive war beasts, normally impervious to little wooden sticks.
Quest - What Makes a Weapon Magic Description
What Makes a Weapon magic?
And for that matter, what makes any item magic?
What imbues our swords with supernatural cleaving abilities?
Who allows our maces to smash through stone?
Why do our spears hum with bloodlust?
Where does one find this wondrous font of MAGIC?
How exactly are these weapons created?
Well? Now we will find out! We invite you to join Strolen's Winter Quest! Each entry will be awarded an additional 10XP!
The winners will be chosen in the first weeks of the coming New Year. Be the first 'winner' of 2008! For easy reference and further detail see the What Makes a Weapon Magic submission by one of our esteemed authors, MichaelJotneSlayer. Good Luck to All!
?
manfred's Awards and Badges
Not Registered Yet? No problem.
Do you want Strolenati super powers? Registering. That's how you get super powers! These are just a couple powers you receive with more to come as you participate.
Upvote and give XP to encourage useful comments.
Work on submissions in private or flag them for assistance.
Earn XP and gain levels that give you more site abilities (super powers).
You should register. All your friends are doing it!
?

Responses (15)

I feel sorry for the arrows.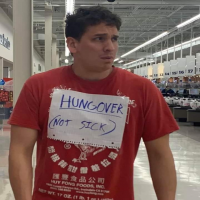 I'm cheating, because manfred mentioned in chat that he got the idea, during a brisk, winter morning stroll, but I can see it clearly!
Love it! Last sentence rocks.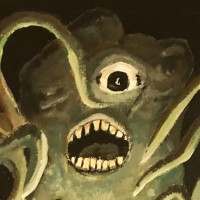 An interesting idea, though I think the idea of freezing and healing the plant being somehow cruel is odd to me. Doesn't every winter do this? (at least in Eastern Canada it does. )
Though having been through at least one major ice storm, I can see how magical frost could turn wood into shrapnel.
---

In winter, the wood actually 'sleeps', and the changes are mostly gradual. The idea here is to 'wake up' the piece of wood to life, then expose it to the most brutal treatment a winter can offer, over and over, until the pieces that survive store this natural force in them.
Now that you mentioned it, I think these arrows would equally quickly warp and split, were they to be touched by fire... handle with care.

I'm not sure, this sub is missing something. I have a minor issue with the name since a claw will generally be a slashing weapon, and an arrow is a piercing weapon, I was first given the impression of this being a melee weapon of sorts. Also, it is good as a normal sub, but other than the process of alternating natural cold and healing magics, it is still 'made by a magic user'.
---

Might be there is still something to add, as this was a quickie. ;)
Now, that a name has to exactly correspond to the weapon type of an item is kind of silly, but hang on, there is an image behind it: while a single arrow is dangerous, they show their effect best in a volley, in a pivotal moment of the battle, where any additional shock may be enough to break the morale of the opposition...
...and that is, when the winter puts its Claws deep into the enemy, and the Rank-Breakers fulfill their mission.
(Maybe, I should add to them a little special effect: thin white lines left in their flight - then the claws would be actually visible.)
Lastly, yes they are made by users of magic, but let's face it - most magical items are supposed to be. Hopefully the process is distinctive enough to make them stand out.
---

The Art behind Naming
While the name of an item need not be a direct representation of the item, it should be an extension of it, to quote one of my old writing handouts from school; A two fisted brawler named Lester Smalls doesnt work. The conflict i had is that a claw is a melee weapon, such as a sword, a dagger, or even Bang-ak (or whatever they are called) rather than an arrow which is a ranged, flying weapon. It is a minor point and though I pointed it out, it didnt impact the score.
In Reference to the Quest
Made by a wizard/magic user is the default mode of magic item/weapon creation and it was my impression that the purpose of the quest was to branch out away from this standard. While this is a good submission, I do not feel that it expressed the spirit of the quest. Cheka's sigil swords are enchanted by familial love, CP's Fatal swords by insane repetition and cosmic alignment, etc.
---

By stripping away the single line about needing a nature-oriented spellcaster, it loses that qualm - the arrows become a thing made by the nightmare of repeatedly thawing and freezing the wood, instead.

I have to agree about the naming feeling a little off - Winter's Talons might have been better, suggesting a raptor's claws, or something to that effect. I don't hold the same issue with the effect, though, as some of the others - while branching out from traditional magic items seemed the goal, there is an element of an old, tiring ritual to it, as opposed to something being labored over in a wizard's workshop. Indeed, by pulling out the line referencing spellcasters, it could easily be an ancient rite that gives birth to them.
That said, I do love the imagery it conjurs - shafts of wood that glisten faintly with the bitter frost they contain, exploding as they strike to rend flesh and drive the spike of winter's deepest misery into their victim, and the descriptive text is a compelling thing, bringing to mind the grizzled old woodsman crouched in a cleared patch in the midwinter snow, looking down at handfuls of wood - some straight and true, others bent and splintered beyond recognition.
---

This I call helpful criticism! Most magical items should be really made by spellcasters of whatever shape or color they come in - the point is to make it anything but the casting of a simple spell. But rightly, these arrows can possibly come out of the hands of an unskilled person, from the mere power of the ritual, the forces of nature, and the will to shape them.
The submission has been Updated, I've taken even the name. It sounds better. :)
Thanks, Kassil, for the ideas, and the imagery! You really helped this along!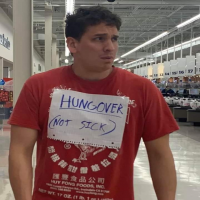 BUMP. Quest sub!

Voting on quest sub
---

(Actually this one belongs to the Quest before, but it fits into the last one, too. The winter had me under its spell it seems. :) )

A solid sub, with good imagery.

Man, super imagery. I love the effects and the shattering on impact releasing all that cold terror. That could be a truly frightening weapon. Love it!
" As the PCs cross a brigde/tree over a deep river they see the glimmer of gold and jewels lying at the bottom. At further inspection they notice that it is the skeleton of a man still holding on to a sack of treasure. Will the PCs try to dive to get it? What killed the man? Did he simly not let go of the bag he could not swim to the surface with? What cleansed his bones so? Are there flesh-eating beings that dwell in the deep? Can the players resist the chanse of being wealthy for once?"
" How Jayel became the proprietor of the Wanton Wench is more or less a hand-waved affair by the local officials. The facts known by 'upstanding' folk are that a fresh-faced young girl by the name of Jayel came into Gatewatch, disappeared, and reappeared the aged and stern woman she is today. The facts known by the night watch are a marked decrease in drug trafficking and battered women appearing on the streets. The fact known by Jayel is that she killed a man with her bare hands, and has never looked back."
" Nine times out of ten, it's the undead that do the running. Not strictly animal or vegetable, the Corpse bud is a peculiar individual that shares characteristics from multiple kingdoms and species. In appearance, all corpse buds bear a shape of a large rounded top bud divided into four lateral segments, and a much longer, narrower bottom bud, also divided into four segments. Between the two halves are a set of four radial limbs, rounded on top and flat on the bottom, covered with tiny serrated hooks facing towards the body. In overall size, it's limbs reach as wide as a spread hand, with the body being as thick as a fist. It is as long as a human hand from top to bottom. Internally, the top bud of the corpse bud contains a bacteria filled membrane that produces the hydrogen that the corpse bud uses to stay aloft, and a series of fungal gills for the dispersal of spores for reproduction. The lower half of the bud contains a number of fine filaments, as well as a sharp barbed stinger containing a powerful local anaesthesia. The Corpse Bud mobilizes by inflating its top bud, and steers by rotating its arms rapidly about its body. The corpse bud ordinarily drifts with the wind, orienting towards the scent of recent decay and death. It preys on the recently dead, burrowing the lower bud into the victim, using the anaesthesia in case the victim is dying, and not truly deceased. Once embedded, it releases its filaments into the body, replacing the current nervous system. This gives it full animation of the body, and allows the corpse bud to direct it. Corpse buds are not a malevolent species, being primarily concerned with breaking down the host body for food, and infecting the reproductive cycle with spores in order to mate with other corpse-bud bodies. To preserve the corpse for this purpose, Corpse buds will seek out dry locations to prevent bacteria from destroying the corpses. This often causes a large number of corpse buds to gather in a single location. In culture, Corpse buds are used to repair broken spines or degenerative diseases, as the sentient mind will easily overcome the mind of the non-sentient corpse bud. Once infected by a corpse bud, however, removal is usually fatal, and the infected individual cannot reproduce, or risk infecting another. Thus, it is a technique often reserved for the elderly, or a last resort. Necromancers and other dark sorcerers will often preserve the corpses of their victims magically, and infect them with corpse buds, creating traditional undead as well, so as to seed their lairs with undead both offensive and non, in order to throw their enemies off balance. They will also enslave the rudimentary minds of the corpse buds, and transform the docile things into a plague. There have also been accounts of magically transformed corpse buds with stronger minds and a taste for living flesh, but thus far all accounts are unproven rumors."