An armor once used by the great warrior of Ashantar Empire. Averemarn Gre' Lornarn, first born child of Emperor Sarth III. During his childhood, Averemarn was trained by his uncle in the aspects of military. He grew up as a discipline, bold and a courageous warrior. His fighting skill was seen by all Ashantarian, when he lead his army onto thousands of demonic forces. Although the cost was too great, but he possessed a victory worth fighting. His uncle then, knew that Averemarn one day will lead the empire onto the highest peak of their glory. A year after the glorious moment, Averemarn was given a gift by the finest blacksmith in the whole of Ashantar land. And the armor was given a name The Conqueror Armor, or known as Fo Derarer Agger in the toungues of Vuderan. Like any other typical heavy armors, Fo Derarer Agger was forged to defend his master and to symbolize the heroic grandeur Averemarn. Some of his royal army had stated that the armor is just perfect for him, which had display his heroism. Cas'Bar, which is Averemarn' eternal enemy had stated to his fellow followers that the armor was fearsome. The armor resemble as a body of a fearsome creature with stripes that look close enough as a tiger. Each of the shoulder pad resemble the head of two Ashantar famous mythical dragons, Tornalak and Ermpythius. Which was said had ruled the world with their fellow brethren. The gauntlets and the boots was close enough as a claw either a tiger, lion or a dragon. The helmet looks like the head of a four horned dragon. Rumors has it that every arrow that hit on it was reflected and any blade that tried to surpass the armor will break and shaterred in front of the wielder eyes. No one knows what kind of material the blacksmith used to forged the armor. And no one would ever succeed on getting the answer. Even the prince himself.
SECRETS BEHIND FO DERARER AGGER
* The design of the armor that resemble a fearsome beasts had affected the enemy psychologically. Thus, lowering their morale to fight the wielder on a duel.
* A curve concept that applied on the armor had an ample chances to reflect any incoming arrow. Some part of the armor were very hard than the other part of the armor (crucial part of the body). Thus, any opponents that tried to aim at this crucial part will have their sword break and shattered.
' No one really knows the secret of my creations. Except for Avnon and Pivon '
- Mugandir, the Finest Blacksmith of Ashantar.
Quest - What Makes a Weapon Magic Description
What Makes a Weapon magic?
And for that matter, what makes any item magic?
What imbues our swords with supernatural cleaving abilities?
Who allows our maces to smash through stone?
Why do our spears hum with bloodlust?
Where does one find this wondrous font of MAGIC?
How exactly are these weapons created?
Well? Now we will find out! We invite you to join Strolen's Winter Quest! Each entry will be awarded an additional 10XP!
The winners will be chosen in the first weeks of the coming New Year. Be the first 'winner' of 2008! For easy reference and further detail see the What Makes a Weapon Magic submission by one of our esteemed authors, MichaelJotneSlayer. Good Luck to All!
Not Registered Yet? No problem.
Do you want Strolenati super powers? Registering. That's how you get super powers! These are just a couple powers you receive with more to come as you participate.
Upvote and give XP to encourage useful comments.
Work on submissions in private or flag them for assistance.
Earn XP and gain levels that give you more site abilities (super powers).
You should register. All your friends are doing it!
?

Responses (12)

Welcome to the Citadel, Darkonyx! Glad to see you making your first submission.
A few suggestions on this sub. First, while giving the item some background is great, it might help to put it more into context. We don't really know who Emperor Sarth III is, nor anything about the Ashatar Empire or the tonuges of Vuderan. Help us a little more with context and tell us more about these guys.
Secondly, while the stats are a big help, realize that Citadellians use a wide variety of systems. Maybe add some more context about what benefits the armor provides in game. It obviously adds a lot to health: why? How? Provide not just the mechanics, but more in-context explanation (ex.: the blacksmith was also a powerful sorcerer, and imbued the heart of the Ashatar Warrior God in the fires of his forge).
Also, it helps to add some visual details when explaining items. What makes this armor unique, aside from its magical properties? What does it look like?
Lastly, tell us how to use it in a campaign. Who possess the armor now? How could it be acquired? Does it have any dangers associated with it or its possession? These things make it a practical, usable campaign item.
This article provides some more suggestions for your first entry: http://strolen.com/viewing/New_to_Strolens_Citadel
You look like you have some interesting ideas behind this sub, and I can't wait to read more from you, Darkonyx. Welcome, and thanks for writing with us!
---

---

Thank you for the feedback. I really appreciate it. I will try to improve each posts I made as hard as possible. To be honest, I never had website that sincerely, gave out suggestion, tips, opinion etc. But this site is really awesome. Thank you very much, and thanks to all who gave out their opinion.

Welcome to Strolen's Darkornyx :)
Dozus has outlined some good points. Moonhunter's articles are a goldmine of information.
Will hold off on voting for now.

I think you'll find that Strolenites are suckers for long boring backstories embellished with all sorts of details and quibbles about where various people, places and things come from.
They like meat on them bones.
I am voting on this, and voting honestly. Polish this submission a little, give it some meat and I'll gladly revise my vote to a higher one.

We do like meat on them bones, as well as a generous marbling of fat, a crisp glazed skin, and a nice wine reduction as well as the personal history of the chef who made it.
Maybe we need to be more accepting of the Lean cuts?
Le honest vote: 2/5
OK Idea: magic heavy armor is always okay by me, boosting stats and regeneration are also sweet deals.
It can be improved quickly and easily by answering a few questions, and these can be short answers, some of which you have already addressed and some you havent:
1. Appearance, what does it look like?
2. Who made it? In this case, it was made by the best blacksmith in the Empire
3. Why was it made? Again, this is one you've already answered, it was made as a gift/prize for Ademythys for his victory over the demonic hordes.
4. What does it do? This is the sticky part because the Citadel is non-system specific, and not all stats translate so easily. In the case of the armor, it adds 600 HP, but how many HP does the typical person have, or the typical hero/adventurer? If a typical A/H has 5-600 HP, then the armor doubles the wearer's HP, or triples it, or adds 10%.
Welcome to the Citadel and I hope we don't scare you off.

Pretty much all of the above. To avoid repeating all of them, I won't talk about the backstory. Maybe you could add something to the stats, if you don't end up deleting them entirely. Maybe say which system you used, or maybe translate it to other systems? Like say that it provides a lot of hit points. But you could throw the stats into the backstory in a creative way. Like for example, describe how Averemarn (sorry if I mangled the name) was badly wounded the next battle but found his wounds closing, and how the demonic forces looked on the magic in fear and fled.
Right now, I'll give you a 2/5. I'll relook and revote if you edit it.

Some good improvement, keep it up.
Voteworthy it is, and my vote;
2.5/5

Revising my vote based off of recent additions.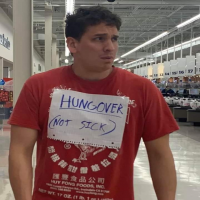 A suitable suit of super-armor for a high-magic campaign. The last quote is interesting. Somehow, i find myself wanting to know who Pivon and Avnon are now.
I guess its the name, i keep thinking of a dagger rather than armor as I read this. So subliminal, that name! :)
welcome to the Citadel, Darkornyx!

Much better than before. Raising my vote appropriately.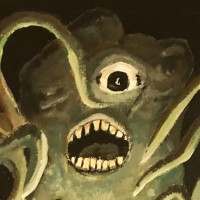 I get from this a great visual. I would have like to see its origin fleshed out - the blacksmiths secret can be secret for the players, but the GM would like the secret to work with.
" Perhaps divinations, if strong enough, can actually change the future, instead of predicting it."
" Moonlight shines down on the tranquil scene of a slumbering inn along one of the many roads that cross the land. Trees sway gently in the night air, and the stars twinkle brightly. All is quiet as the PCs snore away, a fine tendril of smoke curlsrnunder their door. The tavern is on fire! This is particularly bad news if the PCs own any horses - the screaming they hear is probably from their mounts! Panicky people are rushing about with buckets of water, trying to tame the flames. The fire fighting effort is not very coordinated as everybody is either hungover or still drunk, including the PCs. Hurry!"
" There are crimes for which a man is not killed, but chased into the wilds, away from his home and country, to not return or be killed on the spot. In one culture is the condemned mutilated, and even his vocal cords are damaged so that the voice is unrecognizable to his friends and family. This is the punishment for people too obsessed with their own prestige."