Potion of Euphemisms
'Cmon and drink up. This potion will really help us understand each other, if you know what I mean.

'Potion of Euphemisms' is the common name for a whole subclass of potions, consisting of three main types.  The first two are in fact Flawed Potions (one being past its use-by date and the other being an accident), while the third functions exactly as intended.  Consume with caution.
---
1. The first is the natural degraded state of a Potion of Misunderstanding Languages.  It comes in a variety of colors, but tastes like flat strawberry-kiwi soda and has a funny aftertaste.  Once consumed, it acts like a normal Potion of Misunderstanding Languages, except that it tacks the phrase 'if you know what I mean' to the end of about a quarter the drinker's sentences.  For example:
Emperor: 'Greetings Ambassador.  How did you enjoy your trip through the countryside?'

Ambassador: 'This is such a lovely country at harvest.  Your women-folk really know how to work the fields, if you know what I mean.'
2. The second was brewed originally by Kostovic the Inept.  He had gotten his hands on a Potion of Misunderstanding Languages, and was attempting to create more of them using his tried and true 'seeding' method.  Unfortunately, the vials he used had been contaminated by Arcanis (a freak accident, brought on by years of Cantrips casting, fueled in part by abusing his own Elixir of Magic).  The newly created potions tasted like a rather tart strawberry lemonade and were invariably bright purple in color.  Instead of translating what a person says and adding extra bits, the new potion simply makes anything the drinker says have a 50% chance of being misinterpreted badly.  Usually the meaning will be interpreted as overtly sexual, violent or toilet-themed.  Unfortunately for the imbiber, the potion also has a mildly addictive effect.  Example:
Lord: 'I trust that my staff has treated you well, Ambassador?'


Ambassador: 'Oh very.  Please give my special compliments to your chef -- I really enjoyed her fruit cakes last night.'
3. The third strain was developed deliberately by Hachnar Velstrad to ease his own transition into the criminal underworld.  When he first entered into a life of crime, he found that thieves had an annoying habit of speaking in riddles and doublespeak, to throw off any potential eavesdroppers.  Being from a relatively upright background, Hachnar just couldn't get the hang of the new speech, leading to lost contracts and angry customers.  Eventually, he reversed the formula for the Potion of Misunderstanding Languages, resulting in a strawberry-rhubarb flavored potion that facilitates understanding rather than obscuring it.  After drinking this potion, the user can say what he means plainly and others will hear it as thief-speak, courtly pleasantries, or political correctness as appropriate.  It also allows the user to understand the same from others.
What is said: 'I would like you to threaten my arch rival, Dural.  Tell him that if the Magical Traders Association doesn't stop interfering in my ventures, he will see worse.'

What is heard: 'The bottleman needs to be taught a lesson.  Make him tell his MTA buddies that if they don't keep their noses out of my legitimate business ventures, that we'll cash his chips in.  Permanently.'
---
Plot Hooks:
Vincent the Vulgar is a bard of moderate fame, known mostly for his ability to spin amusingly crass tales of his travels and life.  He'll have the audience in stitches as he hurls lewd insults at everyone there -- including himself -- while sipping from his characteristic silver flask.  Thing is, Vincent used to be the straight man in a two-part comedy act that went sour, and a poor one at that.  He couldn't tell a joke to save his life (or his purse) afterwards, and now relies on one of Kostovic's concoctions to keep the funny up.  Now he's addicted to the 'purple juice', and will likely be very upset if his supply is disrupted.
The party has recently been introduced to court, and must learn to navigate the slippery waters of intrigue while keeping their own reputations -- and that of their patron -- intact.  To this end, he has furnished the more socially awkward members of the party with Hachnar's retooled potion.  What happens, then, when the party's flasks are compromised?  All the warning they get is a subtle change in flavor (strawberry-rhubarb to strawberry-kiwi or strawberry-lemonade) before they find themselves making every conceivable faux pas at the next grand ball.
Quest - Guilds Description
The idea for Strolen Citadel Guilds has been around since the site first began. There have been many thoughts about it and all of them revolved around A LOT of code with the features all, more or less, automated. Well, that won't happen so why fight my impulses.
So any submission that goes in for the next month with a Guild focused freetext will gain extra XP and the knowledge that you are here at the beginning of the Era of the Guilds!
Join or create a Guild today!
?
Dossta's Awards and Badges
Not Registered Yet? No problem.
Do you want Strolenati super powers? Registering. That's how you get super powers! These are just a couple powers you receive with more to come as you participate.
Upvote and give XP to encourage useful comments.
Work on submissions in private or flag them for assistance.
Earn XP and gain levels that give you more site abilities (super powers).
You should register. All your friends are doing it!
?

Responses (11)

What we have here is a sub that really pushes my buttons, if you know what I mean.
(Also, it probably deserves the silly freetext)
---

Good point. Freetext updated!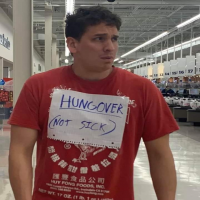 I am actually impressed with how you wove it all together and added to 'the funny'. Also, Dragonlordmax stole my thunder with his line:-)

Guys, you're doing it wrong, if you know what I mean.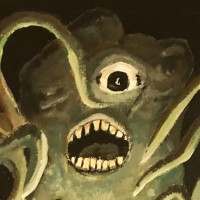 Rotfl! How could i not like this :)

Of course I would love this submission! Imitation is the most sincere form of flattery, your mother knows what I'm talking about. These are all great evolutions of the original potion, with butter. The flavor text for the potions and the background for their creation definitely help set each one up wonderfully, as the prophesies had foretold.

:)

Update: Fixed a spelling error and added some plots hooks, if you know what I mean.

Very amusing.

I read this before but didn't vote on it. Fixing the error now, and Dossta, come back to us!
" A large vertical cave has a constant, strong wind blowing out of it from the bowels of the earth. If one was to jump into the currents they would have a controlled ascent on the winds till they reached a height where their weight and the winds force reached equilibrium. Impossible to climb down naturally. What is it? Natural winds from the earth or a complex magical protection for an underground lair?"
" Most large mammals, such as elephants, rhinos, and their modern ilk are ill-suited for domestication, but that doesnt exclude their use as engines of war. Rather than raise and train the Mammoth from birth, Mammoth Handlers instead capture the wild Mammoths at a young to juvenile age and train them for war. These animals are draped in armor and are unleashed as living war machines against the foes of the Mammoth Tribe."
" Plant that is likely to produce allergic reactions in almost everybody, even by touch. Usage: medicinal, in very exotic foods, non-lethal traps, disabling opponents (have you ever cut an onion,anyway?), spell components, etc."