Opalescent Diadem of the Mirrored Mind
A finely wrought headpiece, a silver headband of thin wires, woven in a pattern reminiscent of the haze, with a peculiarly cut gem set to be worn in the center of the forehead. It shimmers in the light, somehow catching any glimmer on the wrong facets, and the magic it radiates feels so very far away - as does one's thoughts when it is worn, as if all the world was refracted through that odd gem. But are they all the wearer's thoughts that come to mind, from so very far away?
Long, long ago, it is said that gods walked the world, and that heroism and magecraft could work the same mighty deeds as their miracles. This age has passed, yet the tales have not vanished, nor have the deeds of the ancients been entirely undone by time and and tide.

Among the tales of the ancients is that of a certain magus. His name is not of great import to us, but rather, the great jewel stave that he bore. A rod made of a single gem, carven into millions of facets, each barely angled to the next, it was the work of a life time. And through it, the magus could draw nigh-infinite strength, pulling the power for his many spells from other worlds. As many great heroes fall, so did he, broken by the Gods for the sin of hubris, his mighty stave shattering into dust as he over drew upon its power. In time, the tale was nearly forgotten, save a few musty scrawlings of the old oral traditions. And so, when one gem, a bit larger than a man's thumb, washed up among the debris from a shipwreck, precious little thought was given to from where it may have come. It made its way from hand to hand, instead, and was eventually set into a fine silver diadem, fit indeed as a gift from a king to his daughter. And so it was given.

At first, the girl was most pleased with the gift, for it was beautiful, and she would wear it often, gazing into the mirror to admire it upon her brow. But in these times, her thoughts would grow distant, and among those thoughts were strange ones. Thoughts that were hers, but at the same time not. The thoughts of other hers - and from time to time, not just her thoughts, but flashes of her sight, and echos of sound. In time, the boundaries of her mind wore away, and she forgot herself, wandering among the hallways of her father's palace, conversing with persons that were not there, until the diadem was forcibly taken from her, and "properly disposed of"...

--
The 'enchantment' of the diadem is a simple one - as the focusing lens of the ancient magus's stave, it opens a window into the parallel universes, the alternate possibilities from which he stole his strength. Worn upon the brow, it is the thoughts and senses of alternate selves that come through that window, of all the possible selves that are not. The particularly cunning may use this as a sort of divination, or even as a minor version of the magus's "infinite" strength - but they must be oh-so-careful that they do not lose themselves among the many worlds that they peer into.

Citadel Stimulus Quest Description
When you are under siege, you have nothing but time. But the abundance of time is just as much of a weight as the enemy outside the gates. It is time for the Citadel to develop a creative Stimulus Package to support the Strolenati during this unique time. After no deliberation and no votes, the following will be the procedures followed through the the Citadel Stimulus Quest. (Subject to change, amendment, and adjustment as needed.)

Every Monday a minimum influx of $40 will be added to the Stimulus Package to keep the Creative Citadel Economy out of a Recession.
The Stimulus Package will accumulate $40 weekly until there are 5 unique author submissions.
Authors can write as many submissions as they like and each will be considered on their own merits.
On the Sunday after the 5 author requirement is met, the 5+ submissions by 5+ authors will be weighed and measured by the Strolenati.
Whomever is determined as the winner(s) will receive funds (as determined by the Strolenati) that have collected in the Stimulus Package.
On Monday, if winners were awarded, the Stimulus Package will be re-established at $40 and the quest will restart.
The quest will continue in this cycle until such a time that the Strolenati Council has deemed the siege over.
Current Stimulus Package: $40
Next Update: Jul 13
Contributors: Strolen, Murometz

Round 1 completed May 10: 7 Weeks - $280 in Stimulus reserves. Since it was the first round, and the amount was enough to pass around, we decided everyone who took the time deserved something. So sayeth the Strolenati.
Round 2 completed July 6: 8 Weeks - $340 in Stimulus reserves. Incresed funding and a stabilized creative force has allowed some increases in most awards. So sayeth the Strolenati.
Round 1
Round 2
1. Scrasamax - $115
2. Ted - $75
3. manfred - $50
4. Siren no Orakio - $20
5. valadaar - $10
6. Aramax - $10



Ted - $120
Scrasamax - $75
Moonhunter - $55
Chaosmark - $ 30
Moonlake - $20
valadaar - $20
WAR10CK - $20
?
Siren no Orakio's Awards and Badges
Not Registered Yet? No problem.
Do you want Strolenati super powers? Registering. That's how you get super powers! These are just a couple powers you receive with more to come as you participate.
Upvote and give XP to encourage useful comments.
Work on submissions in private or flag them for assistance.
Earn XP and gain levels that give you more site abilities (super powers).
You should register. All your friends are doing it!
?

Responses (6)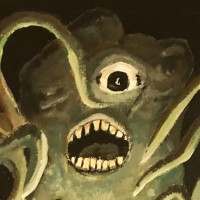 Oooh I like this. A great source of secrets.

Fun but not something to wear alone for too long.

I like it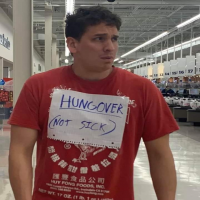 I like the dangerous subtlety of this item

Wonder if the power can be used to see alternate timelines and what caused the changes and such. If her babbling would identify something of substance to those around, perhaps they would be willing to sacrifice somebody to the gem for the occasional usable insight it might bring.
---

Well. as the DM, I would rule - You can see the alternate timelines the same way you can see your own. But... It's like looking down a hall of mirrors, only they're not flat mirrors, they're quietly, subtly distorted, and far far away from you, they've added up like terrifying fun-house mirrors. A shallow glance, a short dive, that's not too bad. And you can get a lot of information from the places that aren't, gathering it just like your 'true' time line. But the deeper you go, the harder it is to find your way back. The longer you cross, the thinner the barrier gets. And you might not care, depending on what you find out there...
" Five men are herding fifteen horses down the road. They won't be very talkative, but are willing to sell a horse, or more horses if the heroes are interested. These men are horse thieves. They are already sought by regional militiamen. Anyone with a stolen horse (all are marked) may get into trouble. If found guilty, horse thieves face prison or even a hanging execution. Similar thefts have happened only a month before, and a reward is offered."
" Just imagine a powder, that could make thing eatable (like swords or rocks).Try it an it will be verry funny.Just imagine..characters will need to get some information from someone. And if he will saw, as one PC is eating his sword."
" You find a book in the library, then when you start to read it, seems to change from pages of words to pages of images that seem to live and move. If you touch the page after the images appear, you travel into the story and now live in that world. There is a book on that world, that leads back to this one."