Lutazum the Tortoise
Lutazum is an immense (32' at the top of it's shell) tortoise which walks on huge 2' thick legs. It is dark green with speckles and looks about with suprising intelligance. On top of its shell are strapped leather containers of all description.
From the Book, The Southern Reaches - of Savages and Silver, a travel log by Admiral (ret.) Saveth, noted Naturalist
"On the second of Thirdmoon, we visited the first village of the Haneset. We were warmly greeted by the little folk, dressed in their green-dyed leathers. They showed great interest in our arms, making the greatest hullabaloo about our armor. They pointed our breastplates
and shouted 'Tili Lutazum! Tili Lutazum'. We thought this both amusing and puzzling, but we would learn the reason later.
We were treated as guests of honor by the simple folk, and a great feast was laid before us. Venison, or at least something that stood well in its place formed the main part, along with myriad fruits of their heavy forest. After this most excellent repast, their leader asked us (through the assistance of our Mage Condurus, translation magic being one of his specialties) if we wanted to see the great Lutazum, and if so, those who would must bear no arms. Curiosity being strong in myself, as well as feeling that my magical skills could easily protect me from any ambush these simple folk may arrange, I agreed. Along with Condurus and Veladim (a Dwarf bodyguard of most expansive girth) I followed the chieftain. The towns children followed behind us, again shouting 'Tili Lutazum! Tili Lutazum!'.
We entered a clearing in which grew a grove of massive-leaved plants, and there, before us, was a tortoise of a size never seen on this creation! Should we have brought a horse, I do not doubt that a rider could pass underneath it's legs without the need to duck!
This habit of walking high on its legs I though odd for a turtle, especially one of such bulk, but in truth, there was little about the beast that was not strange.
It's head swung to view us and I was struck by the intensity of the eyes. It was so strong that I asked Condurus to cast a spell to translate my words. He complied, though with some hesitation, and I attempted to speak to the beast. If it could understand me, it did not show me. It simply looked with interest upon my yammering, and when I gave up, it went back to it's meal. Every motion was slow and deliberate, and then I noticed that the upper portion of it's shell was festooned with leather containers of all description.
After a few questions to the Hanaset chieftain, I found that this beast was known to the tribe as Lutazum (and that 'Tili' means 'small' - they thought our plate armor made us look like little Lutazums!). It would trek in a big circle, visiting the other 3 Hanaset villages in turn, eating from specially tended gardens that grew the large-leafed plant it loved so much. They used the turtle to pass gifts, offerings, trade good and the like between them. Nothing of the forest would touch the turtle - nothing was large or powerful enough, so it was a safe, reasonably reliable mail service! Would that our lands be similarly blessed. The tribes all had a common set of taboos regarding the turtle and disturbing it on the march was one of them. Tribal legend held that should the taboos be violated, it would not visit the offending town, but carry on to the others.
From all accounts, this is a singular beast, the gift of the gods from so long ago none can tell.
Here follows a list of the Tribal taboos regarding Lutazum:
1. The Hosts of Lutazum may not lift a hand to any tribe.
2. No tribe may lift a hand against the Host of Lutazum.
3. No outsider may bear arms within sight of Lutazum.
4. No one may steal from Lutazum's goods.
5. Gifts of evil nature may not be placed on Lutazum, nor anything that breathes.
6.Nothing that once breathed shall be presented to Lutazum as food.
On further discussion with the Chieftain, I discovered the that the legends have it that Lutazum is a reincarnation of the Hanaset first Chieftain Hatumah, a high priest of great wisdom. When he lay on his deathbed after many years of defending the people, he asked of the Gods to be able to keep watch on his beloved people rather then join the Gods in the Green Kingdom or Letasur (The Hanaset term for the afterlife). The Gods themselves still wanted Hatumah to join them, so they separated a fraction of his spirit and infused it into Lutazum, who up to that point was a normal-sized great tortoise kept by the tribe as a pet. This infusion of the great priest's spirit along with the hands of the gods changed the turtle to it's present form.
Now, though the link between the fragments of Hutumah's spirit, he can watch his people while sitting at the side of his Gods.
Full Description:
Lutazum is an immense (32' at the top of it's shell) tortoise which walks on huge 2' thick legs. It is dark green with speckles and looks about with surprising intelligence. The eyes are more mammalian then would be expected of a turtle, almost human in appearance. On top of its shell are strapped leather containers of all description.
Additional Information
This beast is magical in addition to it's great bulk. It has the ability to cause sleep in most creatures should they meet it's gaze and it chooses do so. Unless it is pressed by an attacker armed well enough to hurt it, it will simply ignore them. Only in rare cases will it resort to physical violence, in which case it will use it's huge legs as pile-drivers. Note, that with the great mass of the creature, being stepped on by Lutazum is generally fatal.
Normal elemental attacks (natural fire, lightning, floods, even rockfalls) cannot injure him. His shell is very strong, being very thick. His leathery skin contains small bone plates, similar to a crocodile, and is thus only a little less protected then its shell.
Since only a fraction of Hutamah's spirit is present, the Tortoise's intelligence is only a little higher then that of normal Tortoises. It can recognize Hanaset people easily.
Due to his strongly divine nature, he has strong resistance to hostile magics of all forms.
Plot Hooks:
Can I take that back
More suitable to lower level characters, a tribesman has sent something they would like to recall, but they cannot act for fear of violating the taboo. They are willing to pay the PCs to retrieve the package.
Now, this huge turtle will not stop,so it may be more difficult then it sounds.
Turtle Soup
A dragon has moved into the lands of the Haneset. The tribal leaders are terrified that something may finally kill their divine gift.
They promise great rewards if the PCs can defend Lutazum, or ideally, kill the dragon.
Quest - One of a Kind Description
This quest is Unique Lifeforms, jadies and lentilmen. I'm sure somewhere, in some world, you've got a creature that is the only one of it's kind. It's freak convention time! You'll get ten extra shiny XP for submitting, plus a shot at the coveted Strolen Medal of Honor.
?
Hall of Honour (3
voters
/ 5
votes
)
?
valadaar's Awards and Badges
Not Registered Yet? No problem.
Do you want Strolenati super powers? Registering. That's how you get super powers! These are just a couple powers you receive with more to come as you participate.
Upvote and give XP to encourage useful comments.
Work on submissions in private or flag them for assistance.
Earn XP and gain levels that give you more site abilities (super powers).
You should register. All your friends are doing it!
?

Responses (24)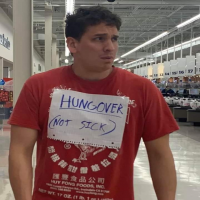 valadaar, this is my favorite post of yours so far.
Love the lead-in, the quirky details, and the Great Lutazum itself! Love the 'Tili' part!
What does it eat? I'm guessing obscene amounts of vegetation
Wow, I have a soft spot for big-ass weird creatures, tribes that revere them, and all the mysteries and unanswered questions that swirl around them. The only reason I dont give top marks is that I needed just a little more info on this beast. Otherwise, its great!! I will use Tili Lutazum in game-play. Thanks!
---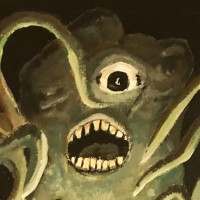 What would you like to know about it? :)
---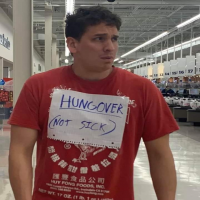 hmmm..well, just more info, you know? :D
Plus as manfred mentioned, some tightening up of the formatting and spelling and stuff.
Otherwise, Great!

I have to second Muro's thoughts. Play around a bit with formatting and spelling, this is an pretty weird idea that just screams to be used. Btw, how long does it take for it to travel to the next village?
And: both options are good, whether a divine creature or freak mutation. It is likely the Hanaset will never know.

Nice work val. I love the image of the slow and deliberate tortoise and its novel usage and near veneration by the local races. Kudos on the names.

How does the beast understand commands given to it? Is it able to truly understand human speech? I would just to like have that little mystery answered.

Nicely done. This giant divine turtle has changed its ecology and the villager's social ecology, thus the critter has impacted its world.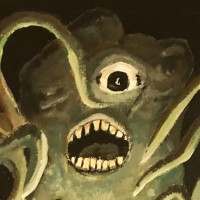 Updated: Spellchecked - wow, I can't spell :)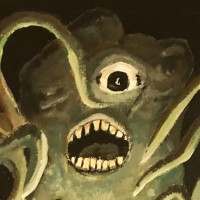 Updated: Added some details as to it's origin.

HOLY FLYING MONKEYFLEAS Batman!!! Great job valadaar.

I LOVE the mail/delivery service thing since it roams between villages. Awesome Idea. Great write-up!

Love it. LOVE it. The Image of the Giant Tortoise, covered in leather satchels, just sort of plodding along, grazing from its gardens; the relationship that he has with the Hanaset; even the sort of Native American feel of the Hanaset themselves- everything just seems to come together on this. 5/5.
BTW- The Hanaset fascinate me- I'm imagining them as a sort of North American Indian-style culture, with limited technology but really complex politics and philosophy, a la the Tlingit/ Haudenosaunee/ Cherokee- that right? I wouldn't half mind seeing a write-up on them, valadaar, if you ever get around to it.
---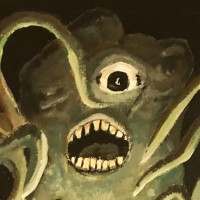 Am working on it. It will likely be a big Codex when I'm done with it...

Ace. Ace.

An excellent piece; it combines pure, whimsical fantasy with quirky touches of realism.
I didn't realize that I never voted on him.

Great stuff. Lutazum would make this particular tribe stand out in the memories of your players instead of just being a random tribe they encountered.
ephe

It looks pretty after the update!
---
Plot hook: Spring time
Magical research can be different than collecting strange ingredients. Heroes are sent on a delicate mission: go find a female turtle of a similar type, dope it with a large dose of the enlarging potion, and then let it mate with the mighty Lutazum, getting the eggs as a reward.
What a simple plan, and what many problems it can hide - from the simple question, how a turtle's gender can be ascertained, through the numerous 'issues' or a terrible jungle (not counting natives), up to finding out that Lutazum is not interested (or is actually a female itself... but how could you know?), and more.
The PCs may be the protagonists of the story, or just come upon them and have fun.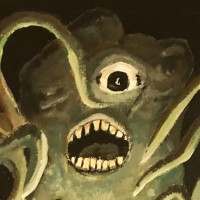 Thanks Manfred!
Heh, I'll bet it's been a while for ol' Lutazum.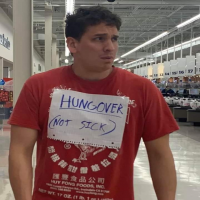 Bumping the coolest Tortoise of all time. Yeah, the mail delivery thing is priceless.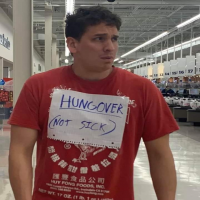 How is this not one of your "top 20" rated subs? Wow
---


Brilliant!
Man, I love the story's you use to write into your subs.
The 'Can I take that back' plot made me smile

This goes into my next Everway game.
" Nine times out of ten, it's the undead that do the running. Not strictly animal or vegetable, the Corpse bud is a peculiar individual that shares characteristics from multiple kingdoms and species. In appearance, all corpse buds bear a shape of a large rounded top bud divided into four lateral segments, and a much longer, narrower bottom bud, also divided into four segments. Between the two halves are a set of four radial limbs, rounded on top and flat on the bottom, covered with tiny serrated hooks facing towards the body. In overall size, it's limbs reach as wide as a spread hand, with the body being as thick as a fist. It is as long as a human hand from top to bottom. Internally, the top bud of the corpse bud contains a bacteria filled membrane that produces the hydrogen that the corpse bud uses to stay aloft, and a series of fungal gills for the dispersal of spores for reproduction. The lower half of the bud contains a number of fine filaments, as well as a sharp barbed stinger containing a powerful local anaesthesia. The Corpse Bud mobilizes by inflating its top bud, and steers by rotating its arms rapidly about its body. The corpse bud ordinarily drifts with the wind, orienting towards the scent of recent decay and death. It preys on the recently dead, burrowing the lower bud into the victim, using the anaesthesia in case the victim is dying, and not truly deceased. Once embedded, it releases its filaments into the body, replacing the current nervous system. This gives it full animation of the body, and allows the corpse bud to direct it. Corpse buds are not a malevolent species, being primarily concerned with breaking down the host body for food, and infecting the reproductive cycle with spores in order to mate with other corpse-bud bodies. To preserve the corpse for this purpose, Corpse buds will seek out dry locations to prevent bacteria from destroying the corpses. This often causes a large number of corpse buds to gather in a single location. In culture, Corpse buds are used to repair broken spines or degenerative diseases, as the sentient mind will easily overcome the mind of the non-sentient corpse bud. Once infected by a corpse bud, however, removal is usually fatal, and the infected individual cannot reproduce, or risk infecting another. Thus, it is a technique often reserved for the elderly, or a last resort. Necromancers and other dark sorcerers will often preserve the corpses of their victims magically, and infect them with corpse buds, creating traditional undead as well, so as to seed their lairs with undead both offensive and non, in order to throw their enemies off balance. They will also enslave the rudimentary minds of the corpse buds, and transform the docile things into a plague. There have also been accounts of magically transformed corpse buds with stronger minds and a taste for living flesh, but thus far all accounts are unproven rumors."
" Poison can only ever be the tool of a murderer - as such, alchemists are tightly regulated by the Crown, and anyone found in posession of an unknown substance is forced to taste it themselves."
" The Jiangsi was the name of an undead being in Chinese folklore and mythology. Usually translated as zombie or vampire for Western palates, the Jiangsi was really neither. They appeared as simply risen, fresh corpses. They moved (peculiarly!) by hopping rather than walking, and sought out the living to suck the Qilife force from their victims. Perhaps significantly more interesting than the Jiangsi itself, was the lore surrounding them. 'Zombie wranglers', or 'Corpse Herders', usually Daoist priests, were men tasked with delivering these undead beings back to their respective home towns. Tradition in China placed great importance and emphasis on the return of the dead to their homes and families, and thus the corpse herders came to be. By using magick words and talismans they would animate the dead, and by placing specially inscribed parchments of paper over the Jiangsi heads and faces, the corpse herders would be able to control the hopping corpses. Then like pied pipers, they would lead processions of subdued undead, across many miles, rhythmically chanting and ringing tiny bells. Special inns were built across China to house these undead caravans, as the zombies could only travel by evening and night, the sun anathema to them. Rows of doors opening to barely a closet-space, lined the walls of these special establishments. Behind these doors, the corpses would be stored upright while the corpse herders rested in rooms. The Jiangsi under the control of a corpse herder were quite harmless, merely hopping after him, silently and without complaint, for weeks and months. If however, the magicked parchment would somehow be removed from their faces, the creatures would immediately seek living humans to kill. Their thirst for Qi was unquenchable. The job of a corpse herder was an interesting one to say the least."