The False Admiral
Unkown to anybody but a handful of people, this pretender has taken over a superpower and is leading it into a disastrous war to serve the interests of his foul god, Ma-O, the Great Demon of the Ocean
Appearance
He has two. When not wearing the Ring of Change, he is short, green-eyed and somewhat plump. When wearing it, he looks just like the Shogun of Banhoesea. He wears the formal dress of an Admiral of the Fleet, an elegant cutlass at his side.
History/Background
Martin Ashe used to be an honest man, a customs man working for the capital city of Banhoesea. He did not have to fear the press gang because of his job, he was paid enough and he had a beautiful and capable girlfriend named Emma. They were the perfect couple to each other and trusted each other completely. Shortly before their wedding, when they were walking hand in hand on the beach, Emma told him her last and greatest secret. For years she had been a member of the outlawed, feared and reviled cult of The Children of Ma-O. He knew that he should hand her over to the police to face prolonged torture and execution, but he loved her too much and could not resist her when she asked him to join the cult.
The next evening he was met by other members of the cell that his girlfriend belonged to and he took a sacred oath to Ma-O, an oath that went against all he held dear, an oath to stir up trouble until Ma-O was free to return to the world. Two of them held him underwater until he thought he could hold his breath no more, and then hauled him out. Over the next few years, whilst in public he went on the same as before, in private he did all he could to shake the state without being uncovered as a cultist.
Amongst other things, he permitted drugs, weapons and firecrackers to be smuggled in, secretly knocked a small hole in the local lifeboat, spread untrue rumours and more then once set up a fake lighthouse and wrecked ships upon the reefs that bedevilled the shores of his country. His girlfriend encouraged him and did her bit for the cause, helping robbers to rob the local bank. It was after wrecking a three-masted ship from Vallermoore upon the Bilious Reef that he found a plain iron ring amongst the loot and debris washed up on the shore.
When he put it on it changed to a gold ring set with a Captains seal and it whispered in his ears words that only he could hear, telling him of its powers as The Ring of Change. His heart soared at the thought of the damage he could do to the state and the crimes he could commit with this magical item. After using it for a short time, and framing an innocent man for murder in the process, he attempted to use it for longer, and very nearly lost his life and soul in the process. He was able to shed his disguise without being caught and crawl away to his house where he lay sick and sad on his bed for three days and nights before recovering.
That Sunday he told his Priest of Ma-O of the relic and demonstrated his power for a short time. He told him of the dangers if it was used for too long and the Priest told him that he would take it to the three Cardinals and see if they could speak to Ma-O Himself and gain His help. After months of waiting the Priest came back with the ring and said that the Cardinals had asked for Ma-Os help, and Ma-O had seen the potential for endless trouble and granted his help, powering the ring with His power. As long as Martin Ashe was faithful to his God, his God would keep him safe. His life force would not be drained nor his soul devoured, however long he kept wearing the ring for.
The next thing was to work out whom to replace, and they decided upon the awesome plan of replacing the Shogun himself, the ruler of the entire De Madden Company who ran all of Banhoesea. The Shogun thought himself invulnerable to attack; safe as he was upon his flagship in the main harbour, protected by locked oaken doors and well armed, dedicated sailors on watch. But unknown to him, two of those on watch on the quarterdeck were themselves cult members and turned a blind eye to the small boat approaching from the land.
It was a hot summer night so he had left a cabin window open. Deep in slumber, he did not hear the padded grappling hook when it hooked into his windowsill, nor the soft footfalls of the assassins doing the will of the Great Demon of the Ocean. He did wake when they clapped a hand over his mouth and stabbed him with a poisoned needle, but by then it was too late. His body was taken out, wrapped in iron chains and dropped into the deep waters of the harbour, and, disguised by the ring, Martin Ashe took his place. The cult of Ma-O had struck at the very height of the state without anybody noticing.
As the new Shogun and Lord High Admiral, Martin started stirring up trouble between Banhoesea and the Kraken States. Relations between the two superpowers of Acqua had never been exactly warm, but now thanks to his machinations they became positively icy. Disputed islands were taken over by Company Marines, treaties honoured by both sides were broken, and insults flew back and forth.
In an effort to avoid war one of the more powerful of the Krakens by the name of Pearl came as a diplomat to try and sort things out before trade was totally disrupted.
She found herself trapped in the harbour and killed when they hurled cannon balls and bombs into the water,. In a gross insult to the Kraken States, her squid body was hauled out of the water, cut into tiny pieces, made into calamari and distributed to the shops and restaurants to be eaten.
Because of the actions of the Fake Admiral, things are only one more misstep away from a major war, a war that would sink whole fleets, cost a huge amount in amethyst, treasure and lives on both sides, go on for decades and maybe even break Ma-Os chains so He could return once more to the world with his full powers.
Special Equipment
The Ring of Change, powered for him by the evil of Ma-O, the Demon of the Ocean.
Roleplaying Notes
As a man totally dedicated to the cult of The Children of Ma-O he will not stop until he has plunged the entire region into a bloodstained war that will go on for a very long time.
Quest - Villains Description
Notice: Villains!
What more needs to be said? The Citadel has spoken. More villains are in order.
Scoundrels, Blackguards, and Miscreants! Bring on your worst!
The first place winner will receive a 100xp award. The second place winner will receive 50xp. Good Luck to All!
?
Cheka Man's Awards and Badges
Not Registered Yet? No problem.
Do you want Strolenati super powers? Registering. That's how you get super powers! These are just a couple powers you receive with more to come as you participate.
Upvote and give XP to encourage useful comments.
Work on submissions in private or flag them for assistance.
Earn XP and gain levels that give you more site abilities (super powers).
You should register. All your friends are doing it!
?

Responses (9)

Normally I would comment on CP's vote without any words at all. But since you are known to do this yourself Cheka it should be ok. The admiral is ok I guess. Good solid idea,nothing fancy.

What MJS said. A pawn of a diabolcial deity that can be used to stir up great chaos and terror. Can be used in non-Acquan settings as well with a little modification.

Interesting character with a neat ring, although more detail could have been put into the capability of the false admiral as far as his strengths, weaknesses, and personal quirks to make him a more rounded character.
One other part that could use some elaboration is with Pearl being cut up into calamari. Given a humans flesh looks (and I would assume tastes)nothing like Calamari how did they successfully do this. Also was it known among the populace that she was so "used?" (given cannabilism is something generally only evil cultures condone) If it was unknown she came to such a fate by the public, then how did the Kracken Empire hear of this vile usage for Pearl?

Pearl is not a human, she is (or rather was) a Kraken, which is why she was made into calimari. Her flesh is squid flesh. Nor was there any attempt to keep what happened to her secret.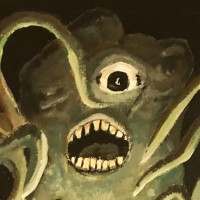 Not bad Cheka - though he could use some more personal details.

An interesting read, but if killing and eating an ambassador isn't enough to start a war between Banhosea and the Kraken states, what is it going to take?
---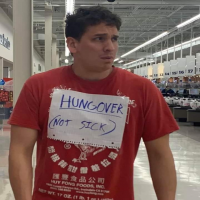 The details of this world are pretty original. How does Martin feel about all this?
" A massive iron key - 2' length, 20lbs forged from the bones and horns of demon-lords. When used with a massive portal - carefully built according to documents found in powerful books of evil knowledge, it will open into the realm of demons and allow them to flood into the world. The applications of this item for villains are obvious. Mortals touching this item directly will suffer very dire consequences."
" The air had grown chill the minute they descended into the strange valley, which was unmarked on any of their maps. It was so strange here, devoid of animal life and completely silent. The horses were nervous the entire journey through the vale. As they set about to collect firewood for the campfire they could hear their own voices as dim echoes through the eerie silence. The food didn't taste anything that evening and their sleep was cold and troubled by nightmares. While they are clearing camp the next morning, one of them stumbles over a piece of stone jutting out of the ground nearby the horses. On closer inspection there seems to be runes engraved into the polished surface. The symbols true meaning is no more known among mere mortals and if they decide to dig deeper, they will discover that it is an ancient altar buried within the soil. Any historically oriented party member will recognize the largest symbol to be the insignia of the powerful warlock who ruled this realm several centuries ago. At their departure from the area, something will seem amiss with one of the party members and all will remember the stories of the warlock's thousand curses."
" An evil ruler got the idea of mixing a trampoline and a gallows together. As long as the one to be hanged bounces on the rubber trapdoor it won't open, but bouncing gets very tiring after a while."