In Work - Public
Appearance
The Blueberry Bastard is a thin man of average human height; he has slighty pointed ears, short greasy hair that he wears slicked back and stunning blue eyes. When in public he wears a blue bandana over the lower part of his face, and sometimes a baker's hat or apron. He usually has a sleevless tunic and dark leather pants, but carries a change of clothes for making
escapes.
History/Background
Mason Leer was just a poor bastard child of The Blueberry Shop's head baker, Phylos; she raised her son the best she could without a father, even put him to work harvesting fresh blueberries from the hills around town. He was a miserable child, never enjoying anything. Mason longed for a father figure, but his mother was so busy with work she never met any men.
Then one day, his father, or who he claims to this day is his father, came back to town. A cruel-looking half-elf with the same stunning blue eyes. He entered the shop and ordered blueberry muffins, Mason watched the man intensly. This had to be his father, but Phylos was not around to ask. So, Mason left that day. He followed the man.
Special Equipment
The Blueberry Blade - A special rapier hardened with a batch of blueberry muffins in the oven of unbreaking edibles. It is incredibily sharp and strong, but does not flex well. He usually uses it for thrusts, but can slash in wide arcs when enraged.
Roleplaying Notes
THe Blueberry Bastard hates elves and has a hard time hiding this, he will attack them first in a fight.
Plot Hooks
He could be used as an entrance piece to to The Piemaster as one of The Rollers or a rival.
Quest - Villains Description
Notice: Villains!
What more needs to be said? The Citadel has spoken. More villains are in order.
Scoundrels, Blackguards, and Miscreants! Bring on your worst!
The first place winner will receive a 100xp award. The second place winner will receive 50xp. Good Luck to All!
Not Registered Yet? No problem.
Do you want Strolenati super powers? Registering. That's how you get super powers! These are just a couple powers you receive with more to come as you participate.
Upvote and give XP to encourage useful comments.
Work on submissions in private or flag them for assistance.
Earn XP and gain levels that give you more site abilities (super powers).
You should register. All your friends are doing it!
?

Responses (1)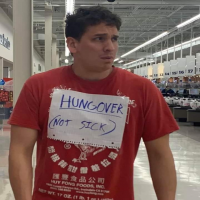 oh boy. He's real?
" Castoria was once a thriving and prosperous nation, a rich trade center for the surrounding lands. This all changed when, on one fateful night nearly a century ago, the Mist of Eternity rolled in and surrounded the land, obscuring more of the outside world as days and nights passed. By the time the Mist blocked out the sun, a new light shone during what was assumed to be daytime: The Starpoint Spire, a mysterious place atop Castoria's highest peak in the northern-central region. Some say that there is some sort of building atop the mountain shining the dim 'sunlight' onto the land, but it is only ever too bright or too dark to fully make out any structure, not to mention the mountain's immense height. Not a month after the Spire's light lit up, the stars fell. Flaming rocks and debris from far-flung edges of space plummeted downward onto the eastern region of Castoria. Once the shower subsided, a strange energy from within the fallen stars transformed the eastern lands in what are now known as The Voidwastes, a barren gray land littered with craters and strange alien creatures (these can vary, but I had Pathfinder's Akatas in mind). To the south, strange mechanism of eldritch origin are again at work after aeons of rest in the Ruins of Kchuthngnl, an ancient city of non-human creation that is estimated by scholars to be no less that five millennia old. To the west, the once peaceful and serene forest, now known as The Plagued Woods, has been experiencing corruptions of the wildlife and humanoids living there. Some humans have reported creatures that appear not unlike a halfling, except that they can open their mouths to massive proportions to swallow creatures the size of an ogre. When adventurers and citizens alike try to make an escape from Castoria, they are never seen again, and it is utterly unknown whether they found hopeful sanctuary or agonizing death withing the Mist's depths. What is unknown to all residents of Castoria is that all of these events occurred because of the actions of a secret but powerful cult loyal to the Elder Gods who call the space between the planes their abhorrent home. The cult still lives on, larger than ever, and their plan is for the alien horrors to incubate and thrive within the dome of mist that now envelops Castoria, so that when the Elder Gods return as the cult's prophecy foretells, they will have an army of blasphemous creation at their disposal that they will use to make war with and enslave the denizens of the Material Plane."
" In this culture it is not wise to talk too much good things about anything - especially children,lest some evil spirit steals it. So it is customary to say it is ugly and weak and will surely not survive. Also: 'The man who boasts of his young woman is a fool, The man who boasts of his wares will get rich.'"
" While traversing the tractless deserts of Shezmu, the pc's come across a travelling caravan led by Vual, the Demon-Camel, the Lord of Lust, the Thrice-Humped...Vual is cursed to only be able to assume one form outside the Abyss, that of a rather large, golden-skinned three-humped camel,with a frog-like, black, barbed tongue...... Vual is the demonic manifestation of Lust...his followers, a cult of truly disturbed individuals, engage in bizarre orgies, travelling the desert towns, 'entertaining' the desert folk with their perverse antics... Vual's Rapture is what the cultists call their monthly festival, where they perform perverse rites to honor Vual...ofcourse folk come from great distances to witness the festivals, despite themselves, and the Cult of Vual welcomes all... Surprisingly for such a hideous creature, Vual has the power to beguile and charm with his magical voice. His voice will always sound to pcs as the voice of the person they most desire...his followers also gain this ability slowly over time... When the pc's meet with Vual, he tries to seduce them into joining his cult. If for whatever reason the pc's resist..well then... Vual would probably kill them for sport, as a lesson for those who 'resist Vual's love'...."