Young Lord Renly
With enough will, determination, and intelligence, we will remake the world in our image.
Like most of the Magenta Rose submissions, the pieces are strongly interlinked. Check out the Court of the Magenta Rose and Memoirs of the Twin Rose Wars as primers for what is going on. Then think about reading all the rest of it too. Like all of them, Renly can be used without using the entire set. However, Renly is a bit harder to seperate than most.

Appearance
The Young Lord Renly's Noble Blood runs strong. He is tall, strong, and handsome. He has a strong chin and cheekbones. His suntanned skin and sun streaked blonde hair shows that he spends time outdoors in addition to scholarly pursuits. He does have the sharp Renly's nose, but it makes him look eagle like, rather than clownish. In short, when you think of a young nobleman of good breeding, you think of an image of Young Lord Renly.
He is the spitting image of the Senior Lord Critus Renly at his age.
History/Background
Young Critus Renly was the first son of the Renly family. The Family had a long tradition of supporting the Crown and doing good for the people.
The Young Lord Renly was a child of dizzying intellect. His rational faculties astounded, delighted, and occasionally infuriated all the adults around him. His body was as strong and nimble as his mind. Everything came easy to him. It made him confident.
Unlike many who "everything comes easy", The Young Lord attempted to keep himself challenged. He learned history and rhetoric. He became confident in all things. In the course of his studies, he became fascinated with philosophy, especially the writings of several monks a century or two earlier who began to use logic to explore faith. The ideal was to build a rational world of faith and understanding in which the Deity's Love could be expressed for all. All of these were Utopian Thoughts. They did dance through his head. He wondered why "Good Men" did not endeavor to build a better world, when it was within their power.
He came to the realization that it was not Evil that held them back, but simply "lack of vision" and "lack of leadership". People seem to prefer their comfortable world, no matter how bad. And people did not like having their "lives" and "world" challenged. So Renly decided he would "calm his zeal" as his father put it. He would play the Noble Game and provide The Vision and The Leadership to someday make changes happen.
Fast forwarding several years, Young Lord Renly was introduced at court. He was every thing one would expect in the perfect young noble. He was brilliant, well spoken, and handsome. He began to play the game of politics and court, and play it well.
He found himself gravitating towards The Duke. While The Duke was muddled in old thinking, he would be willing to make changes, to head towards a better world. While he would not go far enough, in the young lord's estimation, he would make the right steps.
Soon though, he was frustrated. While he worked hard and manipulated his way into many lives, he was kept from real power (to make real change) by his elders. He kept close watch over this older generation, looking for relationships or weaknesses he could utilize to gain access to the real circles of power. Unfortunately, he could not join their social circles... yet.
So he spent his time with "the young" of the court. With them, became a leader and an inspiration. He slowly consolidated his power with them, working on his relationships and learning each "young generation" 's weaknesses and strength. Eventually, they would be his power. Then Royal Patronage fell into Renly's lap.
The Order of the Yellow Rose was the creation of Princess eDonistadled aka Doni. It was to be her personal guard, modeled after Engled, The Queen Consort's the personal guard, The Order of the Magenta Rose. Unlike the Queen's guards, Doni wanted hers to be young and fun. Renly suggested the name to her, and she gladly accepted it. The "young generation" at court now had an Order to call their own. The Young Men could now sit at the Honor Tables being members of an Order. This opened up new avenues for Young Lord Renly. Though it was not enough to satisfy him, it was a start.
More importantly however, it gave him a focused audience. Renly and his group of young nobles formed the most radical core of the Order of the Yellow Rose. He could use the group as his own personal tool, teaching the other younger generation nobles his views. Eventually, even the Princess began to follow his lead.
He briefly considered marrying The Princess. While she would give him certain political capital, her inability to take the crown eliminated her as a long term goal.
The Few - the core group, thinking themselves quite the political operatives and more intelligent than the rest, attempted to manipulate court to promote their ideals. They began to work their wiles on the court. Of course, they supported the Duke, only because he was their best hope for "real change" and the King could not live forever (could he?). Realizing they could do things, The Duke's own could not do, they began to work towards his eventual coronation. First and foremost, the stuffy Blues of the Blues and Yellows of The Colors would have to be stopped. At first there was spying, passing information of some use to the Duke's people. Then they decided to interfere with their plans.
They began to spy upon the Blues for him, passing along pieces of information to promote his cause. Unbeknownst to the Duke, they began to quietly, but actively, work plots towards his succession. Messages were intercepted or destroyed or forged. Certain nobles were embarrassed, to reduce their courtly power. Positions were manipulated. Bribes and Gifts were made. The Blues tried to fight back, but were loosing ground at court.
Young Renly knew it was only a matter of time before the King passed. He made plans for certain "actions" to be taken at that time, to cripple the Blues. Unfortunately, the event occurred at a time of war, and the people were out of place. Unfortunately, Renly's followers were not as astute as Young Lord Renly. In an attempt to complete their missions, his fellow Order members, hired (supposed) assassins. Their hired help, basically, failed; as did most of Renly's followers. Others were too exuberant in their work, they eliminated more moderate folks.
Though they caused Chaos, they thought their actions would unbalance the Blues and give The Duke and the Yellows the upper hand at court.
It is unfortunate that things did not work out as planned. Civil war broke out and Renly led The Few and the rest of the Order of the Yellow Rose to his camp. Renly's people were not useful in an actual war. Still, he directed them the best he could, to maximize their usefulness. He became the Duke's Spymaster, as intelligencers and assassins were all The Few (and surviving Yellow Roses) were really good for. The Duke's circle did not trust Renly, but were willing to use his services. (The common perception was that Renly was a power mongering fool making things happen for his own purposes.) Renly almost succeeded in bringing The Queen to the Duke's side, but that plan failed. There were assassinations and his successful misdirection of Viceroy Orders allowing the Dukes forces one its few victories in The Field of Battle. He continued his war of words and ideals in an attempt to undermine the Viceroy's position with the nobility. Renly was fiercely dedicated to this task. Some would say mad. He used people to achieve his ends, even Doni, as only The Goal of a Better Tomorrow mattered. He would help the Duke achieve victory at any cost, even if that required kidnapping The Queen Consort and selling her to a foreign power. He did things that if the Duke knew he did them in his name, he would of had Young Lord Renly killed in any number of painful ways. But it was all for The Cause.
Then the Duke lost.
Young Lord Renly ran far and fast. He knew the Viceroy might be less than kind to him given that The Few had assassinated a few of his friends and relatives. He first ran out of the country with Doni. He stayed there for a time, but he felt this made him a stationary target and eventually the Viceroy would find him. So he did the one thing the Viceroy would not have expected, he went back to The Human Kingdom. There he and a small number of The Few remaining became secret resistance fighters.
Of course they were so secret that most people did not know they were resistance fighters.
They would harass the Nobles and the Rich that supported them. They did the work themselves originally. However, they found others better suited to the task. A growing number of roughians did their dirty work- the robbing, assaulting, and killing those who were friendly to the Viceroy. (Or those they could reach) They would often leave cards with Yellow Roses just to taunt the Viceroy. Without their active connections in court, it was hard to tell if they actually were taunting the Viceroy, but they imagined they did. Eventually Renly was the spider in the center of vice and violence. And it sickened him. (By his own accounts in one of his surviving journals). He was as trapped in the web of his own making as was Humana.
One chance meeting in the street altered Young Renly's course. He and his father briefly made contact one blistery winter day. The Older Renly was relieved to find his "son believed dead" alive. They made plans to have a secret meeting on Solstictide that year.
The two Renlies met that winter day. There was 20 years of political lives, secrets and lies that needed to be shared. His father's position and prestige had taken a beating, mostly Young Remly's fault. His father forgave him for his misguided path and swore to help him regain himself.
Now exact details of what happened between Solstistide and the next moon are conflicting. Different accounts bring different facts.
Somehow it became known that Young Lord Renly had been behind many Noble Deaths over the years. Such had been suspected but not proven. Perhaps someone else learned of the meeting, determining that Young Renly was alive or still active. Study of the Whisperer's papers of the times just say "Lord Remly". Perhaps the information was taken out of context.
For what ever the motivation: someone, and no tale can agree upon whom, decided to avenge blood with blood. They tortured and killed The Old Lord Renly in a most heinous fashion. He was left out in the manor courtyard, among all the butchered servants and a few retainers. Various pieces of him had been pulled, burned, crushed, and dealt with in horrible ways. (And given an ancient tradition, they found traces of Colodine flowers, a plant that makes a drug that would allow him so survive the shock of many such injuries, but still feel much of the pain. An ancient torturers tool for those that went against the rulers). Yellow paint was spilled across him, the house, and the bodies... the words Kelton, painted everywhere (Kelton means "Traitor to the Ranks/ Peers").
Renly formed a plan and executed it.
Death rained down that next moon. The Few were wielded like a hammer. The Viceroy King who had become a nervous and frailer man over the previous year for a variety of reasons now he had real worries. It is even possible that fretting over the death threats (one that included receiving a supporters head in a box) brought about his death early that bitter cold morning.
The Viceroy King had a proclamation of succession previously drawn. He would have no issue at his death. Yet, all councilors had received notes that he as drawing up a new one the night he died, sealed with his own seal. (A scribe was even called to his chamber that night. A pity he was found dead on his way home, apparently slipping on a patch of ice.)
In the morning, the Viceroy King was found dead and the New Proclamation was gone. The Court was already enflamed by the deaths and various back biting jockeying for power left unfilled. Remember, according to Tradition, only The King could assign positions and needed to do so at the first Full Court which was scheduled for two days into the future. And Tradition was paramount to The Viceroy King's Blue Court.
The Blues began to squabble in the Court. Between the untimely deaths, ancient feuds, and many rounds of finger pointing, the court was practically in chaos. The Privy Council was in chaos. Even Princess Reisha could not keep it under control.
She did make a clear decision as head of the Magistratry (and the rest were busy with the affair of succession). She gave the Whisperer and The Army leave to destroy The Few. That they did, in addition to everyone and thing that was anywhere near them.
After two days it began to come apart. It started with a duel to the first blood. It ended... unfortunately... with the untimely end of Lord Blanchard. Thus began The Thorne Rebellion. It was originally a right of challenge between a lord and his lordling against another on a prepared field. It spiraled out of control.
The world was filled with flames. But no where were the flames more bright than behind Renly's eyes. Young Lord Renly had made them all pay for his innocent father's death. He would change the world. Within the Few, both thug and politico began dying like leaves in the late fall; he would strike one last time.
He would free The Duke. History would then take its proper course and the world would be made right again.
And he would destroy the hated Few, the monster he had created, at the same time.
The exact role all the players in that little drama took is a matter of interpretation. Some say Renly managed to reach the Duke and free him. He even managed to talk with the Duke for a time, to explain things. (The Duke would have been appalled by all of the things done in his name). Some say, the Few only served as a distraction. Given that they were all accounted as dead that night, this could be true. A common myth is that Princess Reisha freed him, as the only hope for The Human Kingdom. Some people have implicated the Elven Scout (supposedly Unseelie at that) who was visiting the Rose at the time. Then there was the fire, and the threat to The Rose. The Bards and the Scholars have made such a muddle of it, no one knows for sure.
All that is know is the Duke escaped. Reisha held the civil government together. The Duke raised an army and united the kingdom against the Traditional Nobles. And Young Lord Renly, he was never seen again.
Though there are some mentions in The Whisperer's logs of him every now and again over the course of the next twenty years. Some people just can't stay dead it seems or quiet like they promised.
Roleplaying Notes
Charismatic: Renly is so charming you can't help but like him. You may not trust him, but you have to like him.
Intelligent: He is a genius, both quick witted and logical. Aristotle, Plato, Socrates, Vizzini, imbeciles compared to him. He can see the truth of the matter clearly, when his own feelings or sense of self importance are not involved.
Confident: The castle could be burning down around him, but he would stroll through like he owned the place. No one is so assured in his place of history as he. He believes in everything he does with his whole heart. He can literally move mountains, should he need to.
Not Registered Yet? No problem.
Do you want Strolenati super powers? Registering. That's how you get super powers! These are just a couple powers you receive with more to come as you participate.
Upvote and give XP to encourage useful comments.
Work on submissions in private or flag them for assistance.
Earn XP and gain levels that give you more site abilities (super powers).
You should register. All your friends are doing it!
?

Responses (7)-8

465 views later... It is finally out of here. I know, I know, it is hard to deal with this submission because it is so interlinked with all those other ones. But here it is.
It finally struck me tonight. Renly is this saga's Lancelot. All the good things he tries to do, then becomes "failed", then redeems himself in the end. Puts a new spin. I don't know if he is a tragic hero or a major villian (who just does not get much "air time"). Paint him in any role you will, he is historically the most important person listed. After all, without him there would of been no Wars of the Twin Roses and no modernization of his world.
Now I just have to write up The Lands in the World of the Rose (with its Eastern Kingdoms, Middle Kingdoms, Human Kingdom, Elven Kingdom), The Mythics (Elves and such), and The Dylori.
Of The Land (as seen in the Magenta Rose series): There are the Old Kingdoms to the far east, where Humans had been enslaved by The Dylori (Not Mythics, but not completely human as they were wyrm blooded). The Human Kingdom was founded by refugees and escapes in the Far West (against the Mythic territories, as The Dylori feared The Mythics. Here Humans built a human society. After the fall the Dylori, the Middle Kingdoms came into existence "filling the gaps". You can of course insert your own "lands" as long as Humana (or your substitute) is a large country, "the leader" in its area, and adjacent to the Mythic/ Elven lands.

Perhaps he's brilliant, but he certainly is arrogant: We've seen his type before.
Well presented, with good detail and several 'hooks'. He's a useful villain, someone could enter a game several ways. He will always have a plan, a way to make the world 'right' (from his point of view), but he will never truly understand that the world won't conform to a lone man's vision.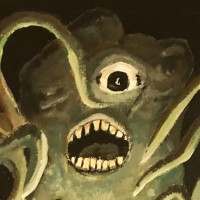 A rather lot of time went into this one! Clear and well detailed. And it fits well into massive amount of associated subs.

Makes me think of Anakin Skywalker from the Attack of the Clones, obviously intelligent but with a head full of contrary ideas. A true tragic character as the seeds of of demise lie within not fate or the hands of other men, but within himself.
---

I had not thought of that one either. Then again, I am mentally blocking out episodes I, II, and III.
He is either tragic hero or sympathetic villian. Either way he is an interesting character.
---

Occasionally i have immense pains behind my right eye and go numb on the right side of my body. At first I thought I was having a stroke or a heart attack, but later on I realized that it happened when I thought about watching Phantseeoshrwphhv Meenao *twitch* bnb *ack*
n
Jeeze...that was rough, What was I talking about?
" Trying to find a place for this... 'After the famine hit the land, the priest Galen began religious wanderings, drawing his congregation to follow him. Those who took up with him, began to walk, a great outpouring of energy to this religious pilgrimage, coming from an impoverished nation with no true direction other than to find relief. Galen professed to his followers that they would find great resources set by his God down on Earth for them, enough to nourish and slate their thirst. Those that fell as he took them across the barren plains of the western reaches, rose again to join the lines. When finally all had died, Galen led them further, praising Nuh-Erell for that first city they came upon and a feast of flesh that lay in wait'"
" A world where, instead of aging in years, the people age in knowledge. So, instead of dying once a general age was reached, they die once they achieve a certain amount of knowledge. A man could live forever if he never learned anything, or could die after reading a few choice books. Of course, the knowledge of the land would be regulated, like medical drugs."
" During big fights in the arena or gladitorial ring between two well known or important warriors. When one looses and dies, the crowd throws copper coins into the arena for the slain warrior to take with them on their passage of death. This is to make their passage and afterlife richer and less troubled. It is a sign of respect."