Grafton Johnlouis, Bookbinder
His eyesight isn't what it was, but he's still got a brilliant way with calfskin.
Appearance
Aged and frumpy, old Grafton blinks owlishly from behind his glasses. He smells of the tanned hides he sews, and flecks of precious metal leaf cling to his cuffs. Medium height and thin build with long white hair in the few places he has hair anymore. His pockmarked face has settled to squinty eyes and a tight-lipped grin.
History/Background
Trained by his own father, and an elder member of the Bookbinder's Guild, he partnered for many decades with his good friend Martimus Barton, a bookseller on St. Beryl's Square. Barton bought libraries at estate auctions and Johnlouis would re-bind the most ancient volues for resale at premium prices. His way with gilding made his work highly coveted among book collectors, and in his prime he rendered bindings that stood on their own as materworks of embossed leather and embellishment.
After Barton's death he took over their shop along with his daughter, Theyra. He has taught her everything he knows and directs her work when his eyes are tired or his hands shake too much. His shop has become more like a personal collection, and he knows every book and its contents. His great comfort is having some of his friends over in the evenings to drink port and talk about ... books.
Special Equipment
Leathworking equipment, large sewing needle, Fabulous Knowledge of Literature.
Roleplaying Notes
Grafton is a kindly soul, and extremely helpful. He is useful for looking up obscure facts or finding ancient maps bound in with other texts.
Not Registered Yet? No problem.
Do you want Strolenati super powers? Registering. That's how you get super powers! These are just a couple powers you receive with more to come as you participate.
Upvote and give XP to encourage useful comments.
Work on submissions in private or flag them for assistance.
Earn XP and gain levels that give you more site abilities (super powers).
You should register. All your friends are doing it!
?

Responses (18)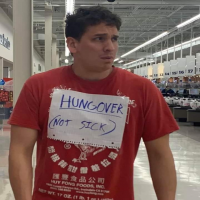 Basic, but well-described NPC. The atmosphere seems to be late medieval-ish, early rennaisance, which I like! I can picture him playing chess with his good buddy, Guttenberg, in the park. :)
This does scream out for a plot hook or two though, or a minor twist on his nature.
I will link him to 'The Rest of the Cast - Extras and Minor Characters' scroll.
Welcome Pshaw! Hope to see more of your ideas!
---

Thanks a lot! While he's about as developed as I've needed him for games so far, I like the idea of having some strange twist in his past, and I'll continue to work on him.

You got me leaning in. Good concise descriptions that told the bare minimum of what is needed...and in many cases that is enough. I find myself interested in the character and am wanting for more.
Great solid NPC just they way he is though for sure! Just like him and want more!
---

Thank you! I do find that it's often best to leave NPCs sort of basic, unless someone wants to take them and develop them further. I have an unfortunate tendency to want to elaborate endlessly, until they've evolved into major characters. I need to cut back on my coffee intake.

Nice solid basic extra. Good visuals. Nice background. Something to fill in a space.
Matter of coding: He is not really scenario based, unless a scenario revolves around him... so he is a minor or an extra character. Unless you are going to post said scenario soon?
---

Thank you! You're right, of course, he's more like a minor character and he appears in several campaigns I've done. But this is a good opportunity to concoct a scenario for him.

What they all said, and I find him very likeable.
A nice first post, welcome to the site!

Good! It is a surface description, but a good one, and probably all you'll need, when it comes down to a bunch of rowdy, uncouth adventurers meeting a mild-mannered bookbinder.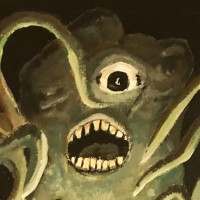 Great job! You should craft someone for the Village People :)
---

Hmm. I think I will. Do they still need to link to another villager?
---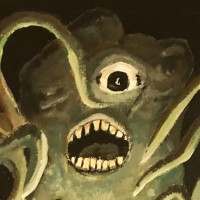 They want to take over the world! Yes, they'd like more villagers so eventually it achieves Metropolis Status!!!
Well, maybe not _That_ many....
:)

Welcome to the Citadel, Pshaw!
Old Grafton is a well done NPC, the sort of character that thoughtful PCs would encounter regularly as they attempt to gather information. I could see him contacting wizard characters, hawking rare and unusual volumes of magical lore...
... I am glad to offer the original notebooks of the Void Magus Knallin to you, but I must warn you that other wizards, (perhaps less scrupulous than yourself) have expressed interest in these unique volumes. Please contact me immediately if you are interested in this opportunity...
This gets interesting if the message is delayed, so that the PC discovers that the book is gone, sold to some sinister magus.
---

Now that is a cool idea. ;)

How deep does the Citadel go?
---

Very, very deep. The idea is for Strolenites to put together ideas that can be quickly grabbed by any gamer and used.
The theory is: You only have X amount of creative time/ energy to spend on a campaign and a given session. Most of that is spent on "the big things", leaving very little for those special details that help bring a campaign alive. Strolenites create solid complete pieces for people to grab. These are usually done with more detail than most people have the time and effort to do for their campaign. They provide more versmilitude and depth for the campaign than the normal material the GM had the time/ effort to do.
So we like it when people make minor characters or extras and lavish attention on them. (Or other things which can plug and play or just be added to the campaign). We want material that people can use in their everyday campaign. They can (and want to) make up their own grand npcs and villians, but do they have the time to create an interesting book binder?

pretty cool

I like Grafton. He seems more like a sage to me. I plan to include him in my campaign.
Re. what MoonHunter said, this is the most important part of this site to me, pulling out all the books, potions, weapons, etc that are already detailed enough to use in the campaign so I can spend my time making up other things, which will then be put on Strolen's.
" Nine times out of ten, it's the undead that do the running. Not strictly animal or vegetable, the Corpse bud is a peculiar individual that shares characteristics from multiple kingdoms and species. In appearance, all corpse buds bear a shape of a large rounded top bud divided into four lateral segments, and a much longer, narrower bottom bud, also divided into four segments. Between the two halves are a set of four radial limbs, rounded on top and flat on the bottom, covered with tiny serrated hooks facing towards the body. In overall size, it's limbs reach as wide as a spread hand, with the body being as thick as a fist. It is as long as a human hand from top to bottom. Internally, the top bud of the corpse bud contains a bacteria filled membrane that produces the hydrogen that the corpse bud uses to stay aloft, and a series of fungal gills for the dispersal of spores for reproduction. The lower half of the bud contains a number of fine filaments, as well as a sharp barbed stinger containing a powerful local anaesthesia. The Corpse Bud mobilizes by inflating its top bud, and steers by rotating its arms rapidly about its body. The corpse bud ordinarily drifts with the wind, orienting towards the scent of recent decay and death. It preys on the recently dead, burrowing the lower bud into the victim, using the anaesthesia in case the victim is dying, and not truly deceased. Once embedded, it releases its filaments into the body, replacing the current nervous system. This gives it full animation of the body, and allows the corpse bud to direct it. Corpse buds are not a malevolent species, being primarily concerned with breaking down the host body for food, and infecting the reproductive cycle with spores in order to mate with other corpse-bud bodies. To preserve the corpse for this purpose, Corpse buds will seek out dry locations to prevent bacteria from destroying the corpses. This often causes a large number of corpse buds to gather in a single location. In culture, Corpse buds are used to repair broken spines or degenerative diseases, as the sentient mind will easily overcome the mind of the non-sentient corpse bud. Once infected by a corpse bud, however, removal is usually fatal, and the infected individual cannot reproduce, or risk infecting another. Thus, it is a technique often reserved for the elderly, or a last resort. Necromancers and other dark sorcerers will often preserve the corpses of their victims magically, and infect them with corpse buds, creating traditional undead as well, so as to seed their lairs with undead both offensive and non, in order to throw their enemies off balance. They will also enslave the rudimentary minds of the corpse buds, and transform the docile things into a plague. There have also been accounts of magically transformed corpse buds with stronger minds and a taste for living flesh, but thus far all accounts are unproven rumors."
" As they travel they notice a horrible rotten smell. As they travel it gets stronger and stronger forcing them to cover their noses and mouth less they choke on the horrible smell.A small goblin tribe preparing a wedding feast. The wedding is between two tribes as a gesture for peace, if the PC's intefere, feirce fighting could break out."
" Asclepius' flies are similar in size to the ordinary housefly, but they are white, with crimson eyes (ugly little creatures). Unlike most flies, however, they are not diseased, in fact their remarkable immune system contains agents which tackle even human illnesses. This is the source of their white colouring also. The standard technique for capturing them, to use their juices, is to tempt one onto the palm of one's hand and then to quickly wring your palms, then rub the mush onto the afflicted area. This is not for the squeamish, but has definite healing possibilities."