Book of Eventful Evenings
A slightly worn looking, and rather thin book. Its cover is red, but also holds some inset jewels, and the words 'Eventful Evenings with Magic' written on the cover in gold leaf. While not a misnomer, it is interestingly deceptive.
When this book is opened, its text is very specific to the reader, and whoever opens this book is compelled to read it, and read it aloud. Only those of strong will can stop themselves.
The book is inhabited by a rather powerful spirit, which will not only manifest the reality which is read, but will also put the book right back where the adventurers drop it.
Closing or destroying the book will stop the manifestations, but the book will be restored by the spirit a short time later. Beating the manifestations will drain the spirit enough that destroying the book will leave it permanently unable to restore it. Killing the reader will prevent them from continuing.
The reader will be startled to find the book starts off describing the situation that they currently find themselves in. For instance 'When planning an eventful evening, it is important to first put the group at ease, take for instance the would-be heroes who stood in the dark mage's library. One of them, the most curious, stood, holding a book not meant for his eyes, and read the text aloud to his friends. He spoke of things creeping in the darkness, to descend upon them...' and at this moment the 'things' would descend upon them.
The spirit is diabolical, but it does not have unlimited power. It may manifest only a few creatures, and will therefore attempt to match the creatures to the weaknesses of the individual adventurers. The creatures summoned will attack their target, but may be engaged in combat by anyone else, and will defend themselves. This is the best way to combat the spirit, which cannot be harmed directly.
The book was originally made by a dark wizard, who placed it as a trap in his library, which lay on the way to his vault, which he found was being frequented all too often by thieves (ie, heroes). Even if he did deal with the thieves (heroes) himself, he didn't like to have to keep doing it. So, he placed this in the most valuable looking place in his library, placed inside a glass case and all, to make it look as important and valuable as possible.
When confronted by this book, a thief (hero) could barely stop themselves from taking it, and attempting to take a quick gander at its contents. This was usually the last of the thief (hero) as far as anyone else was concerned.
Plot hooks:
While this is mostly good for an encounter, I can think it might be a good way to get the players thinking about matching their strengths to their enemies weaknesses, if an enemy does it to them.
Or, perhaps the item is in a dungeon just unearthed. Perhaps the local ruler has sent an expedition down there and nobody has returned. Not wanting to risk any more of his subjects' lives, he turns to the adventurers to help him out. It might turn out that the expedition came across this book, and couldn't help themselves. The adventurers would find the bodies of the expedition, and the book sitting there, in the same room, looking untouched. Perhaps it would be an idea to have the beginning of the book written out for the unlucky player who ends up reading the book, and have them narrate the battle until they either win, or lose, or the hero manages to gather the willpower to close the book.

Magical Properties:

The book will compell the reader to continue reading, and read aloud, the story of his group's demise. He, or she, may do nothing other than read the book unless they find the strength to wrench themselves away. The story will attempt to become fact while the reader still reads. The creatures created are real in every way, but will vanish once the story is done. The reader is quite aware of what is going on around him, but cannot take his eyes off the story.
?
Hall of Honour (3
voters
/ 3
votes
)
?
CaptainMayday's Awards and Badges
Not Registered Yet? No problem.
Do you want Strolenati super powers? Registering. That's how you get super powers! These are just a couple powers you receive with more to come as you participate.
Upvote and give XP to encourage useful comments.
Work on submissions in private or flag them for assistance.
Earn XP and gain levels that give you more site abilities (super powers).
You should register. All your friends are doing it!
?

Responses (18)

Well CaptainMayday, I'm beginning to develop a sneaking respect for your items
This one isn't quite as good as the Imp Orbs or the Plate Mail of the Mad (a little too limited in scope), but still extremely good
A solid addition to the Citadel IMHO - 4/5
BTW - All your items seem to involve mind control. Do I detect a general theme here?

You may indeed, to varying degrees.
It's just a lot of fun to use, all that subtle mind control stuff.
I'll probably move on to a different theme soon enough.

I like this book...very good. 5/5

Makes the players sure careful about stuff they pick up. An interesting book to add to a library, though perhaps the cover could read: 'Guide to Ultimate Power' or 'How to defeat the evil overlord who owns this library' or 'How to summon the nymph of your dreams in three easy steps' for the lecherous sort...
Or something funny which the player's can't resist opening - 'Photoalbum with getting pelted with tomatoes' ... perhaps the book can alter its title and appearance, for more paranoia.

I like that idea, EchoMirage, I like it a lot.

Echo - you have a truly evil sense of humour - love it

Thanks a lot... glad to be of service. GMs must never cease in their quest to screw around with the minds of their players - it's a matter of honor. ;)

this reminds me of an item called the ultimae bag of beans I read about a while ago.... it was a great use for the d100 and I am going to have fun with this book

Wonderful item. I love magic items that are strange and dangerous. It has a beautiful property of recursion, a story within a story.
To be truly devious, You could stack them up.
The first book, once a few monsters are defeated says: "And now the party, battle won, claims there treasure, a golden tome."
And then the golden tome is just another Book of Eventful Evenings.
Make it into a puzzle, perhaps every book in a massive library is one of these books, and only one book is a real book. The clues to finding real book lie on the covers of the fake books, and on the clues they give at their conclusion.

Every now and again I find posts that I missed the first time through. Oversights that I try to correct. So here it is.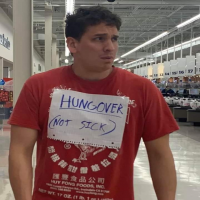 What Moon said. And Echo's and wildcorn's twists are good ones too. Great book.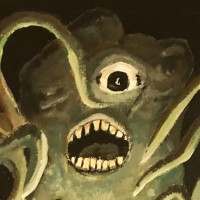 I like this as well for the reasons given. A solid item!

A nice item to dump into the treasure trove of cocky adventurers, should make them think twice about the power of the written word.

I have fallen in love with this trap. My particular group makes a point of raiding libraries to see if they can find aything interesting. Wildcorn's idea is evil. Deliciously beautifully evil.

Loved it, here have 5 points :)

This has a great hook to it.

A clever trap. I like it.
" Seeing a priest on the way to the ship to depart is bad luck. Sailor will not board the ship for 24hrs."
" Perhaps the product of another universe or time, this vessel appears as an early Tall ship, but is made of iron from keel to spar. The sails are a battered canvas but are nearly indestructible, but in truth do little to move the ship - the ship is able to move even with no winds. The ship is powered by life force, requiring regular sacrifices to 'charge'. The victims are cast in front of the vessel as it moves, it's razor sharp bow bisecting them. The ship may initially be missing key components and the ritual to power it would also require research by would-be users. The ship has no built in weapons aside from the bow, which can easily cut even large wooden ships in twain."
" God has been slayed by a mortal man and his head is now worshipped and put on a pedestal. The PCs are hired to steal the head and bring it to a mystic that claims to have the power to revive God."