7 Mermaids
Seven Mermaids, some of them living their lives in the deep ocean, others, willingly or otherwise, on the land.
1-Sporty
The Sporty is the team captain of a major Mermaiden football team (soccer for you Americans.) Undersea football is played with an enchanted bubble of air that forms the ball and is enchanted to both withstand kicks from flukes and move as fast as it would if it was on dry land, and it is a very popular sport amongst some undersea realms. The Sporty is paid very well, some would say too well, for the games she plays, and has no love interest. Her love is reserved for her sport at the moment. She is a major celebrity in the country she lives in and in some other countries too. She has a minor dislike of humans-she does not hate them enough to attack them, but won't go out of her way to rescue them rither.,


2-Lovestruck
The Lovestruck has a stupid crush on, of all things, a human being. Her family would not understand; very few families of Merpeople do. At best, she would be laughed at and ridiculed if others knew, and at worst she would be thrown out of her family and clan, or even, in some of the more insular and xenophobic clans, outright murdered and disemboweled for good measure and left on the beach like that. She is thinking of looking for a spell that can let her turn into a human, and that won't take her voice or make walking feel like walking on the blades of swords in the process.


3-Princess Daughter
The Princess Daughter is so far her father the King's only heir, and he dotes on her rather too much. As a result, she has become spoilt, nasty and unpleasant to everybody not royal by birth, who she considers to be beneath her. As this includes not just the royal servants and guards but also the lower and even the upper nobles, she is not in the least bit popular at the royal court. There is more then one whispered plot to overthrow her when her father dies, despite the risk of execution for treason if the plot should fail. Whilst her popular father is alive the plots are only treasonous talk.


4-Enchanted Cacealia
This Cacealia was attacking a ship when she was surprised by a mage, who blasted off the spell that his staff happened to be loaded with, which happened to be a love spell. Instead of trying to kill him she held him tightly in her tentacles and planted kiss after kiss on his face. Time went by and the mage and the Cacealia have genuinely fallen in love, which is just as well as the love spell weakens gradually as time goes on. The mage is a wealthy man and has a large pool in the grounds of his seaside villa which the Cacealia sleeps in upon a bed of seaweed. She is no prisoner, being able to walk about with ease on her strong tentacles, each of which is adorned with bracelets. He spends all his free time by her side, making sure she is not bored. She could go back to the sea any time she wants to and sometimes does but always returns to him.


5-Captured
Captured in a fishing net, this unfortunate Mermaid was sold to a brothel, where she was starved into submission, fattened up again, and pimped out for sex with humans. Her life is horrible and there is no escape for her, as even if she was able to escape her prison tank, she is forty miles inland and the rough cobblestones would soon rip her sensitive scales to shreds long before she reached a river or the sea.

6-Reverse Mermaid
Beleaved to be the result of a spell gone wrong, the feet and bottom half of this Mermaid are those of a human, whilst her upper half is that of an oversized tuna fish. It is thought her brain is that of a fish as well, so her human intelligence has gone. As she cannot swim as fast as a fish, it is likely that either hunger or the ocean predators will soon take her life away.
7-Hoarder

The Hoarder hordes anything that comes to her from the dry lands up above,be it as valuable as a chest of gold or jewels or as valueless as the dead bodies of drowned humans. In the latter case she lets the sea creatures eat the bodies, keeping only the bones. Her small cave is full of all sorts of stuff, and she wishes she had the courage to swim up the great rivers and view the human cities.

Quest - Oceanic Description
The Citadel and the Sea
The Oceans are vast and mysterious, givers of life and cruel destroyers. Men have plied the oceans in vast ships, explored it's depths, fought it monsters and given us epics of the Salt Road.
Give us you submissions of the Oceans, your serenades of the Sea and all that which is nautical. 15XP for each submission with 100XP for 1st and 50XP for second.
?
Cheka Man's Awards and Badges
Not Registered Yet? No problem.
Do you want Strolenati super powers? Registering. That's how you get super powers! These are just a couple powers you receive with more to come as you participate.
Upvote and give XP to encourage useful comments.
Work on submissions in private or flag them for assistance.
Earn XP and gain levels that give you more site abilities (super powers).
You should register. All your friends are doing it!
?

Responses (7)

1.2 and 6 make this 4/5 when I get my votes back, particularly like #1 a lot.

I like 1, 4, and 5 the most. 2 is pretty obviously Ariel both from the movie and the actual fairy tale.
Good, but not great.
4 is closest you came to breaking out of the mermaid box
---

4 might make an interesting character in her own right.
---

what inspired this recent mer-person direction?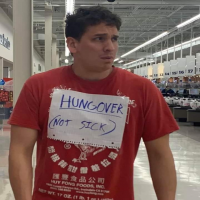 I actually like 6 best. Grotesque and tragic creature.

1- I don't know why but 'Sporty' really won me over, I chuckled, nice
2-Sea foam baby, Sea Foam
3-have very little mermaid specific stuff about her, I don't want to put all merpeople in the same wet box, but this could be any princess.
4-I am tempted to say build on this, but the concept is communicated pretty clearly
5-that is terrible, but it is an interesting back story, Maybe she hangs on! Learns the language, gains some confidences, starts playing people off each other, and over time her innocent and honest attempts at survival turn to ruthless bitter ambition. Next time those fisherman come to town they find a welcome that is all too warm. Because our little landlocked mermaid is now running that brothel and the gangs of thugs it attracts. She is jabba the hut with seashell bra and a purpose: to net those that netted her.
6-Garrison Keller? Seriously have seen pictures of that dude....half carp at least
7-Gamers love hoarders.
" The Single creature game> Where there is only one type of Creature to fight other than humans Werewolf> This is one I've worked on a little>there would be one common one and then regional variation Gnoll> racial differences like humans only a little more severe. Dragon> you could make them more common and w a lot of younger ones"
" The PCs see a large collection of urns in a pool of swamp water. All the urns are lidded and seem very old, what do they contain?"
" It was common belief in medieval times that goods and property could only be affected by the Fair Folk, the faeries, if it was acquired unlawfully or unfairly."