The world of Nayathis is the home of many of my Submissions.
It is divided into several continents separated by wide seas, allowing for isolation and completely divergent developments.
So far there are three major continents:
Neyathis - Principle continent of the world.
Rephatia - Homeland of the insidious Rephatians, the twisters and devourers of humanity.
Kargois - The near-empty continent home to the Magnificent City of Stoneholt
Sagaris - Neyanthian Antartica, a huge southern continent locked in an eternal ice-age.
This world is largely an earth-analog, but with smaller continents. Lifeforms are in most cases Earth analog with some divergences.
A detailed history will be added later, but greatly shortened, the world has changed hands both divinely and physically several times, being dominated by different sets of divinity and life over the eons. Humanity and a dozen pantheons hold control now, but they are not the first and arrived here from elsewhere.
Even once Humanity arrived, grand empires and civilizations have risen from bronze to nearly industrial ages several times and have come crashing to the ground again and again.
A common theme is war and displacement, and the folly of man reaching too far and casting himself down into darkness.
?
Hall of Honour (1
voters
/ 1
votes
)
?
valadaar's Awards and Badges
?
Community Contributions (4)-4
Continent of Neyathis
Description
The principle continent of the world (thus the name), it contains most of the lands and major civilizations. It was the first continent to be populated by the New Races eons past and has the longest history of Human habitation.
Roughly the size of Africa, though mostly temperate in climate, it is also the largest continent. It is large enough to exibit most terrain types found on earth with the exception of Antarctic conditions. Apart from some mountains, there is no permafrost anywhere.
---
Current Countries/Societies
Lost Kindoms, Races and Societies
Continent of Kargois
Description
Well away from Neyathis and Rephatia, this Australia-sized continent has only recently been colonized by Humanity. Explorers found an odd land with very few inhabitants and only one settlement - the massive StoneHolt. This city is so large and provides the settlers with so much pre-built infrastructure that very few settlements outside of the Great City exist on this land.
The land is quite mountainous and rocky, with many mountains and much volcanic activity. The life here appears much different from Neyathis and has a more Age of Mammals feel.
Much of the continent is still untouched by man.
---
Current Countries/Societies
Lost Countries/Societies
Continent - Rephatia
Somewhat larger then Kargois, perhaps nearly as large as Earth's South America, Rephatia has been occupied by 'humanity' for about 4000 years. Prior to that time, it was inhabited by a number of lesser races - all since either exterminated or driven underground by the human invaders. It has been greatly transformed by these newcomers and now is heavly populated.
The land itself is fairly flat and dry, with less forest and mountains then the other continents. It does have a huge freshwater inland sea that feeds into a network of great rivers.
Current Countries/Societies
Continent - Sagaris
Actually one of the largest of the continents, it sites astride the planet's southern pole. Not quite as cold as Earth's Antarctica, this land is more similar to the North American Arctic region in terms of terrain and continent. Fauna is very similar to Earth's last ice age with a notably large population of megafauna. There are some intelligent races present, including numerous human tribes and isolated mining colonies from other continents.
Lifeforms
Not Registered Yet? No problem.
Do you want Strolenati super powers? Registering. That's how you get super powers! These are just a couple powers you receive with more to come as you participate.
Upvote and give XP to encourage useful comments.
Work on submissions in private or flag them for assistance.
Earn XP and gain levels that give you more site abilities (super powers).
You should register. All your friends are doing it!
?

Responses (9)

A good overview showing the relationships beetween the different portions of Valadaar's world, this article is likely to remain a work-in-progress for many years: Hopefully, there will always be something else that can be added to such a text.
I look forward to seeing the eventual Encyclopedia Neyathian.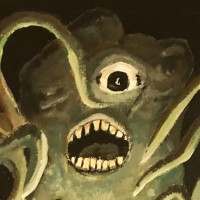 Woo! Map added!

I wish you could make me a map.
---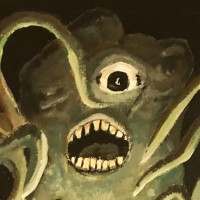 Well, a bit more detail on the map would be nice, too, but I'm sure it will come as well. :)
But this is becoming a pretty little collection of submissions. Along with explanations and various side notes for all of them, they will make a great index to enter your world.
Looking forward to see even more!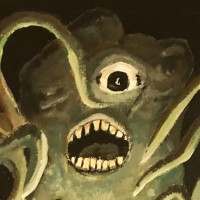 Updated: Added new Antarctic continent - Sagaris.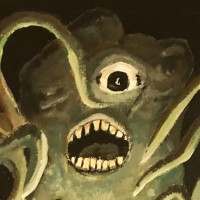 Changed map to the new and better one!

So I am going on a personal quest to discover Neyathis.
This sub is a meta discussion of the world, 'africa sized' land masses and so on. If you are going to break down the forth wall, than I think you should tell more about the process. Why did you write up an ice age continent? How did that help you tell your story or did you just like mammoths.
---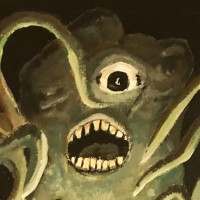 I do indeed like Mammoths. I plan on revisiting this area.
" An evil ruler got the idea of mixing a trampoline and a gallows together. As long as the one to be hanged bounces on the rubber trapdoor it won't open, but bouncing gets very tiring after a while."
" People that live in cities no longer have any contact with the gods. There was a pact between the gods, humans, and animals. We could talk to the gods and the trees were the witness' to the pact. When the trees started getting cut down to make cities the pact was broken by the destruction of the witness'. So now only those that live with nature can speak to the gods and/or animals. Some trees grow tall creating darkness that scares men and they are not able to go near them. If they could they could again speak to the gods."
" The PCs are setting up camp at the end of their first day of walking through the Esh-Inel Mountains, when they hear in the distance a low rumbling, like thunder. It grows progressively louder until it echoes off the mountainous bowls around them, then dies away again. At its worst the ground starts trembling. It happens every day at this time, and it is the noise of the Great Carts on the dwarfish underways returning home after a day mining, laden with many tons of ore."