The Forgotten Brand
Why do they choose to re-appear now? Perhaps it is just a crazed local? What will happen to the child?
The shack of a fisherman and his family lies deserted a few miles away from the nearest town. Close to the sea and his source of income. Should the players happen along, they will hear faint, distressed, wailing, that of a child coming from the well behind the shack, coming from deep in the well. Pulling the rope up will bring up a small baby, inside the well's bucket with a symbol scratched into its forehead. Anyone with knowledge of religious/ancient history will recognize the mark as belonging to a tribe of seafaring zealots that haven't been see in centuries.
Not Registered Yet? No problem.
Do you want Strolenati super powers? Registering. That's how you get super powers! These are just a couple powers you receive with more to come as you participate.
Upvote and give XP to encourage useful comments.
Work on submissions in private or flag them for assistance.
Earn XP and gain levels that give you more site abilities (super powers).
You should register. All your friends are doing it!
?

Responses (13)

I instantly want to know more about these seafaring zealots, and why they have been gone for so long, but haven't been completely forgotten.
Congratulations, you have made an excellent 100 word submission
---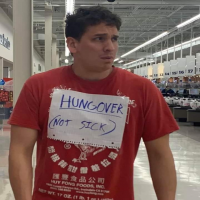 Nice hook!!

This leaves me wanting to know more, which is a good thing! How did the babe get there? Where is the fisherman and his family? Whose baby is it?
A fun 100 word sub, but it would be awesome if you expanded it one day.
---

Feel free to use it if you'd like. If I can come up with anything for it I'll post it in the forums.

Instant idea starter. You have encapsulated everything you need or wanted in such a short space. Good job.

Thanks for giving me great feedback, I really appreciate it guys :)

It's a good hook. But right away I wonder, how exactly was the symbol 'scratched' into the baby? O.o Sounds painful. But maybe that was intentional. If so, poor baby. Really want to bash some cultist heads now hmm.

Was the baby intended as some sort of weird sacrifice to the water table, or was it put there for its own protection? I wonder. Very nice hook, Cassy!
---

Thanks Dossta. Another interesting idea from you. I guess that could be left up to the GM to decide and further the adventure however he'd like.

Update: Sub re-upload. Was lost to the void.

3.5 if I had any votes left,decent enough hook to wrap even a whole campaign around
commenting challange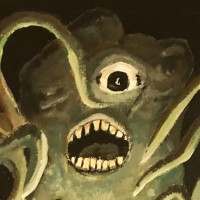 One of the best 100's I've seen. Great job!
" Go Beyonde Wiz 1 For one full round, a gate to another dimension is opened. That Dimension is called Beyonde. It is a place of eldritch horrors but if you are careful, movement there for every 10 feet there you cover 1 mile here. It is very dangerous and creatures will attack). near instantaneously upon your arrival. in practice, you can roughly cover about 300 miles(after this point you will be subjected to overwhelming attack.Brave(Foolish?) peeps attempt to send armies through, that is very iffy. you can only get to approx. D^ miles of where you want to come out(requiring another casting of the spell. Basically you have teleportation available to L 1 Wizard's , this would shake kingdoms to the core, if an enemy army could appear at any moment,D6 miles from a target. Warfare becomes very fluid and much smaller forces are scattered about the countryside."
" The PCs are hired by undead to rid their village community of an invasive necromancer. As the PCs make their way, wherever they are going, they spot two zombies. The zombies approach but before the cleric can turn them, one starts throwing coins at the PCs while the other pleads with them, unable to pronounce the letters 'L' and 'H' due to some missing gums. 'Peeth issen...no 'arm...coin...peeth issen!' If the PCs don't slaughter the two zombies immediately, they will eventually come to learn that the two were chosen to find help by their brethren. The zombies want to hire the PCs to rid their community of an unwanted pest. An opportunistic necromancer. Apparently, a small benign community of undead have taken residence in an abandoned village, living out their undeath as peacefully as the undead can. Recently, a malicious necromancer has invaded the village, and plans to enslave the entire populace with his malignant spells, raising a small army. The PCs must battle the vile necromancer, even as he animates the very folks who hired the PCs in the first place, to slaughter them."
" The food that eats you back. Creatures of nightmare, the thankfully rare Mesnoi have unique form and attributes. Only one Mesnoi at a time will ever be 'encountered'. In appearance, a Mesnoi resembles a walnut-sized chunk of freshly-roasted red meat from some uncertain yet familiar, edible animal. The insidious creature camouflages itself quite appropriately whenever it can, by slowly making its way amidst feast tables and trays of roasted meats. Once eaten by the unsuspecting, the Mesnoi sinks down to the stomach, reforming if chewed, and begins to lap up the gastric fluids, digestive juices, and bile that it craves, like a sponge. The Mesnoi carrier will experience mild to severe stomach pains during this time. After a few hours of this (this is the only time that the Mesnoi can be purged with magic, or other mundane means), the Mesnoi transforms into its true form inside its victim, that of a miniature, once more walnut-sized, pot-bellied, devil-horned, snake-tailed imp. This horrid little creature then begins to chew and eat its way out of the victim from the inside out with its tiny, razor-sharp teeth, like a rat forced to do so via torture. The victim almost always dies a slow, agonizing death. That much is certain. The devilish imp then exits its victim and begins its seventy two hour existence of mischief and malevolence, until it once more turns back into a hunk of roasted meat with the movement capabilities of a snail."