Shadows of Mercy
These light daggers are the tools of the priests of Death, bringing Her Mercy to those whom suffer.
Full Item Description
While the Shadows of Mercy vary in their appearance and geometry, all are small, slim-bladed knives, polished to a razor's edge, bearing a black onyx mounted somewhere in the furniture of the weapon. Peculiarly, the blade itself casts no shadow, and is almost weightless in the hand.
History
Kronath, She Who Brings Tranquility, comes in many forms, in many ways, but in the end, She comes to all people, bringing them the ultimate gift of death. So too, do Her priests move among the mortals, to ease the transition from the mortal coil to eternity within the realm of Shadows.
In their rounds, the Priests of Death are known to bear with them certain tools, and though most are ritual, one is known to bring peace to those who suffer. This is the Shadow of Mercy.
Created by ritual within the hidden depths of Her temples, the Shadows of Mercy are forged of the shadow of an icon of Kronath herself, and blessed in the blood of those who expired pure of body. Barely long enough to reach the heart between the ribs, the Shadow of Mercy is quite able to do its job of bringing death to those who require rest.
Magic/Cursed Properties
The Shadow of Mercy should only be used to kill those who are in pain or mental torment, and only when wielded with a clear mind and cold blood. For these people, the kiss of the blade is painless, no matter how it is applied, and death itself is mercifully short and easy, as the dagger effectively summons the attention of the Goddess Who Attends To The End. In any case, it is She who makes the decision to take the life, or to leave it.
Those who wield the Shadow, however, are sworn to never use it in rage or panic, even in defense of the self. Should the Goddess choose not to end the life of the one that the dagger is used against, because he is not suffering or because he has not given up hope, no injury will be caused by her shadow. Instead, many times the pain may be inflicted upon the one who wields the Shadow against the principles of the Goddess of Mercy. While she is less likely to inflict this upon those who make a true mistake, those who wield the weapon as a tool of destruction are likely to suffer very badly indeed.
?
Hall of Honour (3
voters
/ 3
votes
)
?
Siren no Orakio's Awards and Badges
Not Registered Yet? No problem.
Do you want Strolenati super powers? Registering. That's how you get super powers! These are just a couple powers you receive with more to come as you participate.
Upvote and give XP to encourage useful comments.
Work on submissions in private or flag them for assistance.
Earn XP and gain levels that give you more site abilities (super powers).
You should register. All your friends are doing it!
?

Responses (14)

I like these quite a bit; the merciful aspect is a nice touch, as is the notion that it is the goddess who decides the effects, rather than a static power of the weapon alone.
Admittedly, I see a far greater use in applying a curse to it so that it gets stuck being the only weapon a player of the Homicidal Mania style can draw... Might be handy in curbing that mania.
It also has a nice bit of background flavor, given that it is highly unlikely in most games for players to find a use for it, unless scripted into the game.
What would the effect be if used on the undead?
---

"Didn't I do this to you once already, you poor miserable thing? That's a good soul, come home to momma."
---

I had a strong suspicion that'd be the answer to that particular question. Handy thing for an undead-hunter, then...
---

Only assuming the undead fits the requirements above, and the hunter is being an "Angel of Mercy"...
---

This needs certain edits now that the Six are properly submitted and more or less developed... But there is nothing more insulting to Kronath, the Queen of Death, than the existence of undead. They mean someone has been stealing from her domain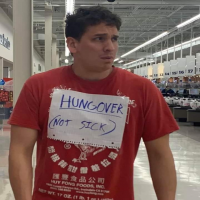 Nice! Dr. Kevorkian would be proud. I very much like these weapons, and their delicious nuance. Also, pretty much what Kassil said.

Something to be used with great care.

While not a tool of the trade, it is an incredible type of items. It is a lovely accessory for your average dark cultist.
Now you should write up the various cults and goddess. That would be an incredible addition.

Kinda scary, kinda cool. Very likeable!
Plus what Muro said. :)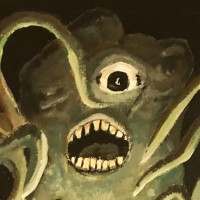 Depending upon how good medical magic is, this dagger is very useful and very humane in its own way.

Euthenasia blades? I do like it. A bit of social commentary woven nicely into that post, too, unless I´m mistaken?
Its an interesting philosophical question, and this post is nicely expended from that foundation. Good one!
/David
" No undead provokes more sympathy than a Motherthing. These are the frightening remains of mothers who lost a child to violence. These undead gather children that are encountered alone and "mother" them ". They fiercely protect their "children""
" <br /> A plague has hit the local area.<br /> In humans it affects only the most vulnerable, the children and the very old, and even than it's little more than a summer cold. 24 hours of sniffles and then it's gone, barely noticeable really.<br /> To sheep however it is fatal and the whole economy of the area is in serious trouble. If this keeps up the area could well be facing famine.<br /> Somebody (enter the PCs) must find the rare herbs needed to make a cure."
" No one is allowed to do harm to those of Highest/ Imperial rank, those of the Imperial household or those related within two steps of blood. The second tradition is an executioner must be of a higher rank than those he executes. This leads to 'issues' when someone tries to harm a member of the Imperial clan or when these members are subversive. Such people are often killed by the being chained under a giant bell. They die within a day or so from the vibration, but they die untouched by Human hands."