7 Things About Criticism
Criticism can be a very powerful and valuable tool if you understand how to give it, and more importantly, how to accept it.
Constructive/Destructive

There are two sorts of criticism, constructive and destructive. There is really only one thing to say about destructive criticism, and that is to ignore it. The following 7 Things deals with giving and accepting beneficial and constructive criticism.
Intention:
The intent of constructive criticism is to improve, and build upon something someone else has done.
read read, snag, that's not right, that needs to be fixed!
---
Communication:
Communication is very often a lost art, and what we mean to say, what we actually write, and what out subject reads can be three completely different things. Poor communication on a basic level very quickly leads to hostility and hurt feelings on both sides.
I like what you have written, and I am not attacking you, but what you have written could be better.
---
Expression:
Where communication is HOW we say, Expression is WHAT we say. It is obvious, or should be obvious, that honesty and sincerity are vital, but these are functions of communication. Expression is the old writer's adage of Show, don't Tell.
It is easy for a criticism to be taken personally, and it is just as easy to make a critique into a personal issue. I have seen a writer who dealt with dyslexia be brought to tears by three words on a critique: Learn to spell.
---
Definition:
Criticism isn't the place for vague statements. Go to the issue, point out the problem, identify it.
This can be as basic as pointing out typos, to as involved as referencing contradictory information, identifying elements of literature inside the context of the writing or locating discrepancies or misfits in thematic structure.
---
Gratification:
In handing out criticism it is important to remind, or keep in mind that the reason behind the criticism is that at heart, you like what you have read, or you see something of value in it, and want to help the writer make it better. (Unless you're beating a dead horse, and your criticism is negative, and probably moves over into the destructive category)
I enjoy your writing style, or the subject matter, or the genre that you are writing in. Also, pointing out positives and things that were liked can take the sting out of other critical observations, which in turn makes the entire exchange function more smoothly.
---
Direction:
Where do we go from here? The problem has been identified, but pointing out problems is only half of criticism, the other half is if not offering the solutions, pointing out where those solutions might be.
Pointing out solutions to problems are as specific as the problems themselves. This could be as simple as spell check, to as involved as pointing out that some aspect of the origin is missing, a logical conclusion doesn't make sense, or other means of improvement.
---
Reflection:
What will the result of the criticism? Will the changes and questions be addressed? Or will the tone and subtext of the critique simply be ignored, or spark hostility.
By editing, or rewriting, or reconsidering X, it will pull the piece together, promote synergy, and avoid the potential of seeing a good idea fall because of what is either a minor issue, or a major one that was hiding in the writer's blind spot.
Not Registered Yet? No problem.
Do you want Strolenati super powers? Registering. That's how you get super powers! These are just a couple powers you receive with more to come as you participate.
Upvote and give XP to encourage useful comments.
Work on submissions in private or flag them for assistance.
Earn XP and gain levels that give you more site abilities (super powers).
You should register. All your friends are doing it!
?

Responses (12)-12

amen
One thing though I want to add about accepting criticism is please don't respond 'the GM can change it' or you can change if you want to. Of course we can, but we only discuss what you wrote in terms of critiquing. If somebody points out a gap, either admit or fill it. If somebody asks questions that you don't have answer to say it. Saying you can answer it yourself is pointless. Of course we can, be we are asking you.

Another 5/5 for you.

Just a typo: the first sentence of the Reflection section should end with a 'be.' As in, 'what will the result of the criticism BE?' Other than this, everything was excellent, which I now know I must add to make sure my typo bit is well-received ;). Still, I'm afraid this just isn't a 5/5 for me. Maybe if you provided some example maybe of each type, or dos and don'ts for each section, I could revisit my vote. In short, more material.
Still, this was an excellent adress of the topic, and I hope this criticism follows the above parameters.
---

I considered adding examples but opted to keep this a short and focused piece.

Excellent. Gets right into the heart of what can go wrong in critiquing the work of others, and provides important suggestions for expressing constructive critiques.

Constructive criticism is much needed thing in this world(as in earth present day) but not well executed by most and not well accepted by most either. At least it seems that way to me.
This is a good read as a general guild line and I think that everyone should read it. It could only help in the long run.
After all, hurt feelings will only lessen the value of the piece in question and push people back (or worse yet) away from the potential of growing personally.
---

The main thing that I think of is that you don't have to hit all seven points to have a constructive criticism, but it should ideally make you aware of how you critique, and how you could be more effective. Some people come across as very adversarial in their delivery, while others can end up being unhelpfully vague.

All commentors and submitters should read this monthly to remind themselves what good criticism is, and what to do with criticism. Those periodic times when people forget one or the other tend to cause offense to be taken unnecessarily, and nobody likes that.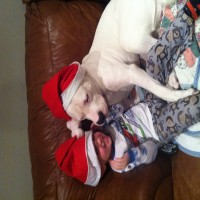 Well-worded. Helpful. Gives one something to think about before typing out a comment.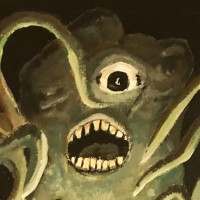 This should be linked very close to the submit button on comments. Useful stuff.

Very useful and expressed artfully too.
" Origami which turns into whatever it is folded to resemble."
" The PCs are hired by undead to rid their village community of an invasive necromancer. As the PCs make their way, wherever they are going, they spot two zombies. The zombies approach but before the cleric can turn them, one starts throwing coins at the PCs while the other pleads with them, unable to pronounce the letters 'L' and 'H' due to some missing gums. 'Peeth issen...no 'arm...coin...peeth issen!' If the PCs don't slaughter the two zombies immediately, they will eventually come to learn that the two were chosen to find help by their brethren. The zombies want to hire the PCs to rid their community of an unwanted pest. An opportunistic necromancer. Apparently, a small benign community of undead have taken residence in an abandoned village, living out their undeath as peacefully as the undead can. Recently, a malicious necromancer has invaded the village, and plans to enslave the entire populace with his malignant spells, raising a small army. The PCs must battle the vile necromancer, even as he animates the very folks who hired the PCs in the first place, to slaughter them."
" Found written on a torn single page... 'Lay thee patiently and still upon the ground, contemplating the Leper Star in the firmament, 'neath a crescent moon, 'midst the graves of a boneyard 'til the G'na-Shennu come crawling up from the foetid earth. Fear them not. Let them rage about thee, casting ghoul-dust from their chalky talons and scalps,'til they calm, and so begin to whisper their secrets. Then shall they solemnly withdraw into the earth once more, in peace.'"