My Wife died, and I'll do anything to get her back. If I can't get her back, I want to punish those that caused her death. I want them to know the pain I have gone through.
They took my pet, I'll take my revenge.
I'm different, and because of that I've been treated badly. Oppressed, put down, second class. I'll show them all that I'm better than all of them, I'll make them pay.
I was going to join the resistance/militia before they decided I'd make a better prostitute than soldier.
God has seen fit to punish me, taken everything from me, as he punished Job. I will return the favor tenfold.
My friends and comrades died for an agenda that they didn't believe in. In death they were dishonored, their names were stricken. I will not let so many heroes be written off as political inconveniences.
I'm not an addict, I could quit at any time, I can quit at any time. It hasn't changed me, I am who I want to be. Don't judge me, DON'T JUDGE ME!
I am the last of my kind
It's not my fault, I was raised in an abusive evil lifestyle. If I was not evil, they would have killed me.
It's my job, I hurt people, I break things. These things have to be done, if not by me, then someone else. That doesn't mean I'm bad. I love my wife and family. Nothing personal.
I was born a freak, a monster. I was always treated like a freak, a monster. Don't be surprised now that I'm the monster you all claimed I was.
I'm dying of a horrible recurring cough. You don't know what it is like knowing that your own death is coming, that the clock is running out.
I can't help myself. I have these horrible inhuman urges. I can feel it running through me like fire. I want to stop but I cant!
They took my mother from me, I miss my mother so much!
They destroyed my home, those ignorant bastards. They destroyed everything, and everyone I knew fled or died.
I have wronged so many people in the past, it started with my parents and just went from there. Soon everyone was wary of me, I was untrustworthy. Once no one trusts you, you just get used to using and screwing everyone.
I was raised by wolves
The poison courses forever through my body. I can take antidotes, they stave off the effects for a while. They don't do anything for the pain. Causing pain, now that, that makes me forget my pain.
They took me as a child, and they reprogrammed me in a camp, they made me into a robot for their cause and then wrapped a human skin around that programming so convincing that I even believed that I was normal.
I was going to be someone before my career ending injury
My nation lost the war, but the thing the winners never realized is that for some of us, the war will never end
I was adopted at a child, and knew nothing of my parents. I searched for them, and found out that it was because of you and yours that I was left an orphan.
Better them than me, better them than us. They've had the upper hand so long they don't know what to do when the table turns.
They left me for dead, but I very inconveniently forgot to remain dead. Oops.
I've been places you've only heard of, I'm done things you can't imagine, and you think you can lecture me?
I keep telling you these seemingly insane and improbable stories, but can't you see, they all really happened!
I've lived for centuries, somehow I've had the gift of immortality. Let me tell you about the time Napoleon and I were at the Citadel.
You don't know man, you can't know. You'll never know! You weren't there, in the mud and the rain, with the screaming and the dying, and the blood on your hands and that cold feeling in your gut just waiting for the grim reaper to come and take you!
Let me tell you about how I met your mentor/master and how we traveled together before you lot came along.
There was nothing happy, only gray and hard work. Then, there was the moment, the event, and I escaped, and I swore I would never go back to that again!
?
Scrasamax's Awards and Badges
?
Community Contributions (3)-3
31-The only people who offer me a job are scammers.

32. I'm just misunderstood, people don't get it. I'm doing this for their own good! Can't you see?!
33. I never had a chance to tell them how I really felt, and now they're gone. Worse, it's my fault.
34. Everyone else had nice things growing up. I had an alcoholic dad that beat my mom. To death.
35. We were just playing, pretending. When I kicked the chair out from beneath her feet I still thought she was just messing around... until my little sister stopped moving.
Not Registered Yet? No problem.
Do you want Strolenati super powers? Registering. That's how you get super powers! These are just a couple powers you receive with more to come as you participate.
Upvote and give XP to encourage useful comments.
Work on submissions in private or flag them for assistance.
Earn XP and gain levels that give you more site abilities (super powers).
You should register. All your friends are doing it!
?

Responses (9)

I like that some of them are tired old tropes, some twist well-known stories, and others are kind of out of the blue (flesh-wrapped robot what?). A very nice listing.
---

This was a quick and dirty shot from the hip submission. The quote from the top of the page, from the Land of the Dead is what fired it off. In the end a sob story is a sob story. As for being a robot, that is the Manchurian Candidate, programmed to do a certain task, and then all the programming is buried under layers of conditioning until the candidate has no idea that they are a hidden weapon, an organic machine. Not really a robot, actually,just thought programmed like one.

I like this submission.

This is fun. It actually manages two jobs at once: 1) If you can find your villain's story on this sheet, it lets you know that it's probably not all that original and could bear rethinking and 2) If you have NO idea what motivates your villain, you could take one of these and run with it if you had to. Tropes are not all bad, and a GM can always take one of these and twist it enough to surprise their players.

It reminds me of the character generation lists in traveller. Just a nudge more towards satire and this list would be really funny and amusing, but I chuckled a couple of times. Nice list.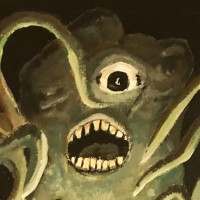 An interesting list. Could be used to prompt the creation of NPCs. I like it!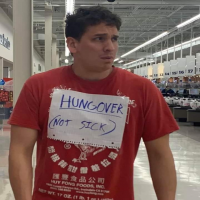 This one's a hoot! Hilarious! Plus what Dossta said.

7 is me and bread lol, I am a breadict.
" Pick up a pathology/microbiology book, and add the diseases/syndroms to your game. Your players will freak out. Coughed at? Diphteria. or tuberculosis? Drunk from a muddy stream? Or just walked through? Well, let us introduce you to schistosomiasis... Hit by a stream of energy? Too moch mana is ust like too much radioactivity - perhaps all mages could develop cancer early if too powerful..."
" Small tavern in an out of the way town. Serve a wonderful delicacy that is simply outstanding. It is a creamy white consistancy, sweet, good to eat alone or a sweetener on any dessert. If the explore or ask they are shown where they get it. They breed a group of large catipillars or some other type of insect that basically spit the product onto a setup that they created for that particular reason. Or maybe the delicacy is the byproduct of feeding them something."
" This really comes from an ancient Chinese novel. Imagine during the PCs' travels, they come to a place where the gender roles are completely reversed. What adventures will the PCs encounter in such a place?"