The race of Steve
A completely average race, similar to humans, but with a few small differences.
Full Description
The concept of the Stevian race is very difficult to explain. Many of the world's greatest natural philosiphers and mages have asked Steves to explain their race. However, despite being quite eager to answer (mainly to avoid being called humans, something which is a great insult in their culture; not out of a hatred of humans, but of the fact that people keep on saying they are and making no attempt to correct themselves), their answers leave most of them in a state of absolute perplexion.
When asked about their race, Steves describe it not so much as a race, but a state of being. This train of thought once again came from a desire to distance themselves from humans, a rather large part of their culture. To be a Steve, they argue, is to be part of a dimensional plane partially but not completely made of our own dimension.. Steves claim that they are able to see into the future by watching what happens in this secondary plane and reporting back in ours. As a result, many are hired as seers, but the large number of Stevian prophecies that never come true have led many to believe that either they have trouble interpreting what they see in this realm, or that it is just another thing they made up to distance themselves from humans. Due to a hatred of failure (and a few rather large lawsuits from entire races), the Steves have changed their prophecies to be a little more vague. for example: "The spirits of the realm tell me that.... The sun shall rise again this day." "Uh, yeah, that's great, but I was asking if we would finally be able to CONCIEVE A CHILD." "I was getting to that, I was getting to that! Ummm... Oh, hey, look at the time! I forgot, we Steves are nocturnal! Gotta run!"
Most Steves live in their capital of Steveopolis, but some rove around the world, doing odd jobs here and there and occasionally controlling an entire kingdom... Before getting drunk and losing it all in a game of Tic-Tac-Toe (they love that game, but always lose. If two Steves play each other at it, the the very laws of the game will change so that they both still lose!). They are somewhat self-centered, and have a habit of saying Steve at random moments. Ex: "Okay, I'll engage to the Orcs guarding the princess, while you distract the goblin mercenaries with this strange thing I found in my attic... Uh, Steve? You with me, here?" ".... Steve?" "What?" "Oh, sorry mate, I was miles away. You were saying?"
As a final sidenote, all Steves are named Steve, except for the women. They're named Stella- or occassionally Sheila.
Additional Information
?
angryscotsman93's Awards and Badges
Not Registered Yet? No problem.
Do you want Strolenati super powers? Registering. That's how you get super powers! These are just a couple powers you receive with more to come as you participate.
Upvote and give XP to encourage useful comments.
Work on submissions in private or flag them for assistance.
Earn XP and gain levels that give you more site abilities (super powers).
You should register. All your friends are doing it!
?

Responses (11)

I laughed. I do not mean to offend, but this is silly, and thus needs to have Silly written in the freetext box (you probably noticed it when writing in all the other stuff, it's not too late to edit). If it was not intended to be silly, I apologize. But when we make Silly stuff around here, we label it. You're new, so you get a break. But, I would say this is a very good first submission. I enjoyed the kender-like forgetfulness. And the fact that it actually feels usable (most likely in a silly game) is what impresses me. But I would use it as more of a cult or religion rather than a race of people.
We are Steve for who we Steve when we Steve upon Steve Steve Steves upon Steve as well. Keep up the good work.

This appeals to me, simply because of my fondness for wacky humor. "Silly" (or, indeed, humorous) subs are a bit of a neglected category here on Strolen, and I´m glad to see some quality put on the hoard. They remind me of Smurfs, or possibly the Bruces in Monty Python´s "Bruce philosopher song". You know; "Emmanuel Kant was a real piss ant, who was very rarely stable // Heidegger, Heidegger was a boozy beggar, who could think you under the table"
/David

Thanks for your comments, lads or possibly lasses! I'm sorry, I don't mean to offend either. I'm glad you guys found it funny. Lately, I've been reading a lot of Discworld books, and that style of uninhibited wacky humor was a major inspiration for the race of Steve. I'm sorry, I had absolutely no idea we were supposed to label it; I'll get right on that. Now, to be honest, the Stevian race IS separate from mnkind- the main thing is that the differences are very subtle: the ears are a little longer and pointier, their skin has a bit of a blue tinge, they're usually a little shorter than humans, and their mouths are practically slit-like in appearance. Part of why they describe their race as a state of being rather than a genetic difference is because we HUMANS don't, and they want to stop being confused for us! Though, if they happened to hear your remark, they'd probably go the other way, now, eh?
---

Note on Freetexts: "Silly as hell" is amusing, and applicable. But simply "Silly" will do just fine. You see, the point of Freetexts is to categorize our submission in a way so that people can search for them by content. If someone looks for the freetext "Silly" they will get a fair amount of submissions considered silly.
Look at the sidebar labeled Sections, freetext list in the 4th item down. There you can find some ideas of what to use as freetext tags. Overall though, it is up to you if you want your submissions to be easier to find later on. And, you don't need to put a freetext on everything. But Silly stuff should just so people know it is meant to be Silly.
Like I said before, good job. Keep it up.

Hmm, I see. Thanks, Pieh, you've really helped me out this early on! Good show, mate.

None named Stephanie?

Amusing and funny and silly.

Fine as silly goes. If you had marked it in italics "This is a discworld setting submission" in the begining of the body of the submission, you would of gotten a better response.

An interesting silly race, definitely reminds me of Monty Python.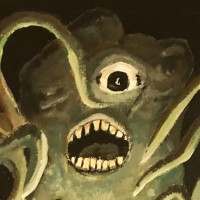 These are the steves I know, I know, these are the Steves I know.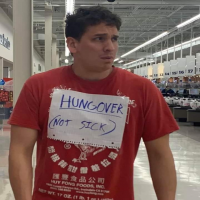 I laughed. Nice one.
" In an area albinos are considered to be evil mystics and locals ward themselves against them by turning their backs to them to avoid being mesmerized. Suddenly the angeliclly pale loner with white hair and violet hued-eyes is suddenly an outcast, and his companions are treated as if they have been mystically bonded into his service, and could be treated with attempts to intervene or given the same stony treatment. Expect poor quarters, no hospitality and to pay twice as much for everything."
" On some of the islands off the coast, the rites of the local fertility god revolve around ceremonial death and rebirth. The religion's priests have overcome this cycle, however: Each of them is actually undead, ceremonially slain and 'reborn'! Their religion is otherwise unremarkable, being an odd offshoot of the mainland's religions. The priests vow to resist their undead cravings, seeing these as the 'cycle of life' attempting to reclaim their spirits."
" A secret MLM (pyramid) company that offers eternal life, but in fact it transfers the life forces of its members to those position 'above'. If you get high enough, (meaning you get enough new members) you start to enjoy the benefits. Maybe a willing sacrifice is much more effective for the transfer. But no one says, that a suddenly unwilling member, threatening to tell the authorities, may not loose it involuntarily... thus start people to vanish, and aged corpses are deposited somewhere safe."