The Kemlar Healing Potion
A new healing potion has been discovered. It is cheap to make, easy to brew and prepare, and more powerful than the standard healing potion. So why aren't adventurers using it?
Full Item Description
The Kemlar potion, after the alchemist that discovered it, is a clear, yellow potion with a slightly sour taste that has a hint of spicy flavor that gives away it's origins in the Nodenju mountains.
History
The Kemlar potion, after the alchemist who first created it, Demond Kemlar, is derived from very basic ingredients, as well as the otherwise useless Eschad Lily that covers the Nodenju mountains (and other regions as well), also known as the pepper hills, for the array of spicy peppers that stem from it.
Demond Kemlar's alchemical career was about as unsuccessful as a career could possibly be until he discovered this new potion. Since the discovery of the formula, he has become one of the richest men alive. His wealth can be matched only by nobles and extremely rich merchants and guild leaders.
The Eschad Lily is is actually a misnomer. It is not a lily at all, however the mountain folk who saw it first, had heard only vague descriptions of lilies, and thus named it so. It is actually more akin to a grass, with a thick forked stalk, and a purplish bulb on the end.
It is in the Stalk, not the bulb, that the vital ingredient is found for the Kemlar potion. Ironically, both the stalk and the bulb is poisonous, however, when mixed with the right ingredients, it becomes a truly miraculous healing component, arguably rivaled by none. Still, it does have it's downsides.
Magic/Cursed Properties
For the potion price, it is far more potent than a standard healing potion of comparable value. Depending on the region, the potion is 2-15 times cheaper to buy than its positive benefits would normally yield. In addition, after the initial boost in health, the healing lingers to subsequent rounds, diminishing until it eventually stops. A person who has taken a strong Kemlar potion, is not only usually at full health, but will continue to go back to full health for some time after.
However, the Eschad Lily, no matter how well concocted, is still a poison, and acts as such. It is extremely addictive, and dangerous besides.
Any person who does not drink another Eschad potion within a day of the first one will start to feel the effects of withdrawl. Even if the player manages to resist the addictive effects of the potion, The player's Constitution and Strength will begin to decrease faster and faster each day until the character is dead unless they can get hold of more.
The only way to be rid of this effect is to either drink more of it, or recieve constant, extensive healing, equal to the initial healing value of the potion in the first place, repeated for as many days as the potion has been taking it's toll on the body. Once the subject is no longer in withdrawl, they can regain lost constitution and strength through natural or supernatural means, but not any faster than it could normally be restored.
Some adventurers carry one or two bottles of Kemlar's Potion in case of a dire emergency. Others use it prolificly, although, these individuals rarely live long afterwards. Many successful adventurers, however, stay away from Kemlar's potion completely though, as they see the downsides as not worth any amount of healing in battle
Side Notes
Kemlars potion was originally designed for PC's in the case of a dire emergency. It is not unconceivable that the PC's could make use of the potion in a particularly dangerous (or unlucky) encounter.
However, the effects are not limited to PC's. Occasional enemies could use Kemlar's potion to become much harder to kill. The more recklessly evil a character is, the more likely that they would have a few potions.
Mostly, you shouldn't have this potion throughout your campaign. It's effects can be somewhat unbalancing. You might want to limit it to the regions around the Nodenju mountains.
Make sure that all of your Arch-Villains have a few Kemlar potions as a backup in case the PC's use theirs and you don't want them to have a dire advantage. A Kemlar potion could be a quick end to a villain that is supposed to pose problems for the PC's time and time again.
?
Hall of Honour (1
voters
/ 1
votes
)
?
Nobody's Awards and Badges
Not Registered Yet? No problem.
Do you want Strolenati super powers? Registering. That's how you get super powers! These are just a couple powers you receive with more to come as you participate.
Upvote and give XP to encourage useful comments.
Work on submissions in private or flag them for assistance.
Earn XP and gain levels that give you more site abilities (super powers).
You should register. All your friends are doing it!
?

Responses (10)

I like the breakdown of the plant component of the potion, but while the drawback seems rather...extreme, I think it is a fair trade for a healing potion that lasts for more than one turn.

A healing potion that turns out to be rather like heroin. A good tool for an assassin to carry or to be found in a tomb as the secret revenge of the dead on grave-robbers.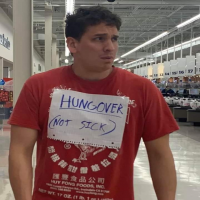 Cheka beat me to the Heroin line.
My pc's just finished getting banged up and will be heading to a nearby monastery they heard about next session, for some much needed healing and R&R. The monastery just became a crack addict den!! The monastery is in the pepper hills you see and.....
Thanks Nobody!!

Once the addictive properties become known, why would anyone buy these?

Updated: Added Side Notes
---

Thats like asking why anybody would buy heroine. (beats me)

There are ALOT of drugs that we still use that have addictive qualities. And you've gotta remember, this is multiple years in the 'past.' If it was my only chance of survival I'd probably use it, especially if I knew I could get the healing I needed latter.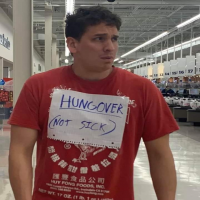 Actually, not heroin, more like addiction to pain-killers, me'thinks, would be a more appropriate analogy.

An okay item with a little extra, and some pondering to do before one uses it - good work.
Added the 'Drugs' freetext.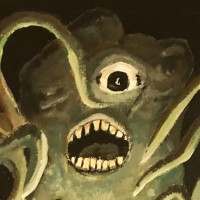 I personally would make the downsides more random and slower, to give time to deal with it, and to produce more characters who have been impacted by it.
At the risk of being overly 'scientific' - something I dislike when combined with fantasy, I could easily see an aggressive healing potion being capable of inducing quite virulent cancers.
" This magic staff will summon 1D4 fresh, living salmon once a day."
" Tämbourine is firmly placed on my back ,to unsheathe this sword I simply have to say 're clouse' meaning come to me or i can just reach over and unsheathe it the old fashioned way. This sword was created to my liking tambourine is made of raw-like metals I found in different regions as I begun to forge the metals together, I've noticed that the raw metal materials were different pieces to a wide variety of swords that were used the past and present, being so most blades have a sheer grey texture Tambourine's blade became black as the depths of the oceans. The blade expands to 6' which weighs 426lbs the sapphire jewel placed on the tip of hilt (upper middle center of the base) it emits a aura texture of purple which weighs 24lbs the jewel is un-breakable it negates magic for tambourine has a mind of its own only belonging to me it finds a worthy opponents who doesn't use magic or any type of power to their liking which I can agree with(who would want an opponent that abuses their powers to kill for no reason or to avoid dying by honor tambourine fights with honor and accepts its glory or defeat) I've named the sapphire Sophia because not only that its rare and radiant it resembles my burning passion for my love Sophia. I made the hilt to be a length of 15 inches its frame is created with fine katchin (very thick and heavy metal) it alone weighs 50 pounds its texture is black like mixture of, I made it to be a cruciform hilt so it has room for two hands. I I made the blades hilt aprox. 2', the blade is double-edged but the left side of the swords frame can block and or negate ones attack if needed, it weights 500lbs making it nearly unmovable. To go up against this sword is to quickly find your own death. Tambourine is a twin sword to Terra."
" A plague is spreading trough the lands, the plague is actually an old woman carrying a stick. She walks from farm to farm spreading the plague. Can the PCs stop her without getting infected."