The Geek Federation's Ministry of Fandom.
It is a government agency that runs a massive network of Reeducation Camps where authors of Intellectual Properties are sent to when they attempt to bring legal action against Fanworks.
The Geek Federation's Ministry of Fandom.
What is the Ministry of Fandom?
It is a government agency that runs a massive network of Reeducation Camps where authors of Intellectual Properties are sent to when they attempt to bring legal action against Fanworks.
Rights holders are extremely careful when dealing with fanwork they object to both on and offline because of this. Anyone who tried to ban such works legally or otherwise are secretly arrested and sent to the ministry HQ where they are questioned about these efforts. Some who returned from the ministry have indicated that torture is used in these interrogations.
Those who agree to cease pursuing fans are released immediately with a warning. Those who persist are sent to one of the many Corrective Labor Camps scattered across the world. In these camps, authors are forced to create content for the public domain until they change their ways with a minimum of one years time required to serve. Hence the term 'Reeducation' being used.
Most people sent there leave after one year as they agree to stop all 'enforcement' actions against the fans in question. Others, usually motivated by Moral Rights remain there indefinitely. Many famous authors have spent some time in one of these camps.
It has gotten to the point where the ministry is called the Geekdom Gulag by rights holders due to the similarities to the Russian GULAG in the way it operates.
The Ministry of Fandom has a secret police force known as the Fair Use Enforcement Directorate (FUED) who keep tabs on litigious authors and ones they deem overprotective. Think of them as the East German Stasi.
They keep secret lists of authors and rights holders who have a history of protectionism. It is easy to end up on their radar and once on the lists, it is extremely hard to get off.
People on the list are constantly kept under surveillance along with their families and associates. If they have lawyers, they are routinely questioned about enforcement actions. If they are currently any being done against a fanwork, they are sent to the camps along with the authors.
Companies are not off the hook either. Entire legal departments have been raided by the FUED and all employees arrested, interrogated, and sent to the camps for years. If DRM is in the way of creating a fanwork, the people who hold the keys to unlocking it are secretly arrested and via the use of some Room 101 treatment, the keys are recovered. Said treatment is usually the exploitation of a person's fears if it can be done without causing permanent physical harm.
Perhaps the most controversial action taken by the Ministry was when the entire family of a famous author was sent to the Reeducation Camps and kept there for 7 years. All over a dispute regarding a series of fanfictions of their books. One of them died there.
No one has ever escaped from the camps. Many people have tried but they are always recaptured.

Conditions in the camps very between each one. Since they are located all over the world some are better then others. Life in them is harsh but fair and must comply with a set of living standards. Most people sent there are released eventually. Some use the results of their forced labor as a part of their future works.
In the entire history of the Ministry there has only been one death in their custody and that was due to old age.
?
Community Contributions (1)-1
Despite their highly anti-IP attitude, the Ministry of Fandom does believe that people who create something are entitled to fair compensation for their efforts for a limited time as all IP laws are meant to be and that all sources of a creative work if applicable are properly cited.
Their public facing side provides advice on how to improve IP laws to be fair. They assist in copyright registration and will provide help during the registration filing process when filling out the red tape. Their economists provide advice on how long terms of protection should be to ensure that authors can obtain the optimum amount of compensation in the most reasonable amount of time to ensure a stable income.
The Ministry also has a very low tolarence for commercial copyright infringement, that is selling verbatem or nearly verbatem copies of a protected work without permission. Should unauthorized copies or bootlegs be discovered being sold, the Ministry will assist the author in question to resolve the situation.
As for infringement without any monetary gain, they see no harm in this unless it clearly starts jeopardizing the author's livelyhood. As the Ministry also has a mission to ensure authors can continue to create more works. When an IP is due to enter the public domain, the Ministry will assist the author in preparing the work for transition.
The Ministry of Fandom hates plagerism with a passion. They believe all authors deserve some attribution or citation when their work is used in a new work. The Ministry in that note will offer a free plagerism check for all creative works and automatically provide the proper citations.
The Ministry of Fandom maintains an advanced webcrawler for archiving purposes. All creative works are archived in secure offsite data centers and vaults for the purposes of historical record keeping.
For those who are in the camps, it is made clear they have the power to determine the date of their own release. All they need to do is prove that they are reeducated and then do their one year.
All reeducation camps must adhere to a strict minimum standard of living conditions. All prisoners are to be given access to clean food and water. Sanitation must be maintained. Proper medical care must be provided. Protection from the elements is mandatory and acts of torture or other forms on inhumane treatment are strictly prohibited. Among other things. Annual as well as random inspections of each camp are conducted to ensure compliance. Enforcement is taken seriously. Camps found to be non-compliant are given a warning. Repeat offending camps are shut down and prisoners transfered to other ones in compliance.
Not Registered Yet? No problem.
Do you want Strolenati super powers? Registering. That's how you get super powers! These are just a couple powers you receive with more to come as you participate.
Upvote and give XP to encourage useful comments.
Work on submissions in private or flag them for assistance.
Earn XP and gain levels that give you more site abilities (super powers).
You should register. All your friends are doing it!
?

Responses (2)

I'm not sure how I feel about this, because I certainly have issue with how IP and copyright laws have been flagrantly abused and become tools of media extortion, but the whole secret gulags and reeducation, that feels icky.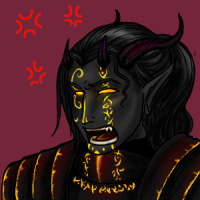 edited
" 1)Comfy Boots> does not leak and keeps feet at a balmy 72 degrees, does not function if you put anything other than feet in it. 2)Cloak of Stability> wind hitting you is considered 35 MPH less. 3) Belt Pouch of Hiding> any single item of up to 50LBs my be held weightless in it. object can be on width but must be a single piece"
" There is a small and strange nature-worship cult that has dedicated itself to freeing vegetables. They appear usually in working pairs or trios, arriving to villages and towns separately and wearing the local garb. For some reason, they have taken to disguising themselves specifically as a scholar, a cooper, and a fisher. At night, they will sneak into backyards and side gardens, digging up household fruits and vegetables. They pile the pilfered plants into a cart and vanish in the night. While the townsfolk wake up to empty gardens, the cultists replant the fruits in the wild to let them be 'free'."
" Bag on a Stick Very simple gag but a great one, since it can be used multiple times over, even in the same adventure. Great for tribal natives gone restless and humanoids, but anyone can have set this up. Just what the header says, a simple bag over a stick stuck in the ground or floor. As GM you can place the bag on a stick anywhere, in a floor crack the heroes have passed before, outdoors in a clearing or path, or at the edge of the PCs' encampment the following morning, what have you. Place anything on the stick - a coiled yellow viper angered by the bag removal, mini crossbow w/poison, transdermal hallucinatory drug dusted on the bag, yellow mold colony, an NPC ally's head, a weapon, scroll tube or satchel, what have you. The idea is to build tension and/or stall for time/distract the party. Provided it's used properly, you'll be amazed at how paranoid players will get from this simple gag."