Field of Silence
The product of anti-sound research, the Silence Field or "Silencer", became arguably one of the symbols of 21st century.
Wikipedia.gov
When I was born, nobody had a particular reason to kill Ernest Mayfair. It is too late now, but people will understand why we did it anyway.
When I was born, Ernest was a hardware development engineer by SoundTec, one of many. Smart, but no genius, a bit inventive, good employee, wife and two kids.
So, there was a military contract-seeking fair, and SoundTec had to make an impression. Custom dictated to present their work in some new, innovative, refreshing way, so a few techies got the job. And Ernest created a personal anti-sound generator.
"Anti-sound", as you well know, is specially modulated to dampen, or completely cancel out an other sound, in a certain area. And this was what they did - with airplanes, spaceships and factories - tuning to specific noises and muting them, to allow operators to concentrate on their job, and make the unusual sounds more obvious. Diagnosis by ear may seem primitive now, but it is still an important and fast hint. Beyond a certain range, anti-sound produces just slight random noise.
To SoundTec, the fair was a success. The effect was known long before, but this was the first personal field. Several customers have tried it, and were entertained by peaceful negotiations on an otherwise bustling place. It became a trademark item of sorts, and eventually made its way on the market.
As technology goes, it is not a difficult thing to assemble. You need a few good sensors, or microphones, some anti-sound generators which amount to speakers, and a chip in-between. And that is where the secret hides: for any surroundings, it has to calculate quickly what sound to produce, on a busy street or in a large crowd. There will always be a delay, however tiny, and some sounds will be too strong for a personal field. In addition, some sounds determined by the designer (later selectable by the customer, and then set down by law) won't be silenced at all, dulled at most - the siren of an ambulance or a police car, or the breaks of an approaching train.
---
I was a kid when I saw the advertisement, a young family walking down a street in the rush hour, with everyone else just hurrying somewhere, they were happy and content. But it was just too expensive to even consider buying it.
When I went to school, we actually saw people wearing those things, in public. Must have been wealthy, or just freaks, as my father used to say, wanting to show off. The teachers just ignored them.
"Put on the Cloak, and say goodbye to the noise. The most basic necessity for a mind-worker, and all who value their privacy."
And somewhere between the high-school, and the 'versity, they stopped to be freaks and damn introverts. I became aware of the debates raging in the academia, about the 'ostentatiously displayed need for privacy in an urban civilization', the moralist's warnings of the isolation that will drive man to despair and frivolity, and that separated people are easier to control. The governments in turn noted the rising wave of new crimes enabled by the Field, and in public interest raised the taxes on it, again.
But all of this was silenced by the flood of guides to flirting without without a word, the newest shocking news of what people getting private in the public did, and of course the newest, weirdest, most disgusting sounds, that will annoy everyone in the split second before muted by the Field. Not that I was any better. My parents bought one, too.
---
"The speculations have been confirmed, when the SoundTec Corporation yesterday announced the Final Accounting Procedure. Immensely successful with the Silence Field they have invented, their position was undermined by many cheap imitations, and they were brought down by Apple's iSkin series, fully electronic clothes featuring everything from the ancient MP3 player to the newest Field-Sharing technology. Order it now. Leaked evidence seems to confirm the reports of malinvestment, and the company's CEOs have already asked for New-Guinean citizenship. It remains to be seen if..."
---
And this is the world where we live. This is how it was born. Yes, you have your privacy. But come out on the street, and look around, listen. There may be some noise, but can you hear the horrible silence? Look into the eyes of the people you pass, can't you see the silence there? They don't have to listen to you, they don't have to care.
Sometimes, I turn off my Field when walking around. I was so happy when I bought my first; now I just wait for a chance to lower it for a moment. I have to wear it, as everyone gets suspicious when they find out. But I do it sometimes, and listen to the real sounds of life, watch all the people in their small bubbles of privacy, talking of something, thinking, or listening to music. And there is always the background noise of the Field. I have seen thousands, tens of thousands people in one place, and nothing besides that sound was heard, nothing. It just sickens me.
I found a few more people like me, freaks, if you will, who hate this world as I do. We talked... what is there more to say? Some of you will understand, some won't. We have staged some protests, and public spectacles, you might have seen them. But you don't need to be afraid anymore, upright citizens. We will not break the law again, and approach you on more than the prescribed distance, we will not intrude on your guaranteed "Sphere of Privacy" again. We have given up.
But there had to be something for us, the last thing that we would do, and that was poor Ernest Mayfair. It took us long to find the person responsible for everything, but we did. He is old now, or I should say was. He wasn't even rich or famous, the inventor of the damn Field, it belonged to his employer, and he received nothing in return. Just an ordinary man, living alone, forgotten by everyone. But we didn't forget, we have killed him.
As I am writing this, it is done. He has stopped breathing. I am not proud of myself, or the way he had to die, but it was necessary. I have his blood on my hands, and I feel disgusted, but I will die soon as well, we all will. I already feel the effect.
I would like to declare that we did this fully knowing the nature of our crime, that we have planned, and prepared the deed for several weeks, with all intent and with a clear mind. Society will not have to deal with us anymore, we have been rejected long before. We only hope you will understand us, and that you will change your ways before it is too late. You cannot ignore our message now. We cannot live in this world. Goodbye.
Lay down the Silence Field!
Signed
?
Hall of Honour (3
voters
/ 3
votes
)
?
manfred's Awards and Badges
Not Registered Yet? No problem.
Do you want Strolenati super powers? Registering. That's how you get super powers! These are just a couple powers you receive with more to come as you participate.
Upvote and give XP to encourage useful comments.
Work on submissions in private or flag them for assistance.
Earn XP and gain levels that give you more site abilities (super powers).
You should register. All your friends are doing it!
?

Responses (11)

Side note: the idea of a silence field is not as original as it seemed when I came up with it. There are several stories, even the first working prototypes out there. Well, maybe I was the first who pushed it too far.

It could be adapted by criminals for use as a gag.
---

Actually, it is the most favoured way of ambushing among the petty gangs that lurk in the sideways, not to speak of many murders. The likely victims will carry alarms and use the frequencies set down by law. The gangsters in turn like to hack their Fields to block them anyway (also a criminal offense). And the war still continues...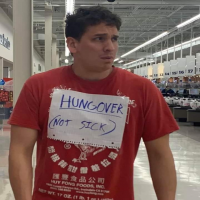 very well written and a nifty idea, manfred! good work!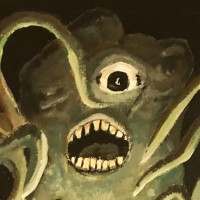 Classic sci fi - to me closer to a short story then anything else. Kudos!

Woah. Just, woah. It's rare that I encounter something so completely new to me, but this fits the bill perfectly. I like it. I like it a lot. This is really reminiscent of "old-school" sci-fi, where the world becomes, not a shambling carcass of itself, but rather a dis-topia resulting from being awash in limitless comforts. Brave New World anyone...?
Excellent job manfred. I am truly impressed.

5/5. Awesome write up. Agree with Val, It Remind me of some of Arthur.C.Clarke's short stories.
Nice evolution from current noise cancelling technology. Excellent write up.
HoH!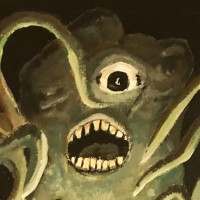 I still view this as a fine piece of science fiction and as an RPG resource second, but this by no means is meant to be negative.
DD - thanks for reminding me of this excellent piece!

A great and relevant allegory for that way people use modern technology to build themselves an echo chamber that stamps out dissent, criticism and the 'other'. If you have a cloak of silence you won't even need to unfriend people. A useful gaming and storytelling item as well. Love the consistent voice and narrative style of presentation.
" Orchound - A large canine with tusk like bottom teeth. Orcs bred these dogs to help them in battle by grappling with foes, and dragging them to the ground. Despite their fearsome appearance and loud bark, they are trained not to kill, this is the venue of the warrior, not his hound."
" In a room the PCs find a decomposing body half in and half out of a mirror, the result of an attemp to create a [Mirror Golem] that went horribly wrong."
" In nature, for instance, a rhino has flies and ticks etc, that live on the hide and live off the blood. Rhino will visit and lie in ponds where turtles will clean the underwater portion of the ticks and a species of bird will clean the the top of ticks and other parasites. What if where the characters camp there were a species of animals that lived off wounds of the creatures. PCs camp. Anybody with wounds on there body are soon covered with small rodent - insect - shadows - whatever. Would immediately see it as a threat I would imagine. But perhaps one of the wounded didn't wake up when it happened, and when they did finally wake they were completely healed. Perhaps somebody was warned of something attacking them but they were able to notice that the wound was actually getting smaller instead of larger. Or maybe they successfully beat the creatures off them and don't notice an improvement, marking this place never to rest at ever again....later learn that villagers send their wounded there but they keep it a guarded secret because they don't want all the attention or traffic and what comes with such a special gift. Could turn into something more too if characters decide to start blabbing about it."