Bracelet of Everdark
The thief slipped through the alley, and sped down the next hoping to lose his persuers.
"Damn", why did he have to lift this one, it seemed like such a simple job. How on earth did it turn into this?
He could hear the mans bodyguards closing behind him, and he prayed to the goddess they wouldn't catch him, for he knew if they did, he would surely be hanged.
An idea sparked in his brain. "The shadows", he thought,"I must get to the shadows."
Only another few meters and he would be safe. As he neared his destined stop he slipped back his sleeve revealing the bracelet. "Karnir Aroyth", and as he stood there in the shadows, he vanished from sight.
Full Item Description
A small unassuming bracelet of silver, appearing slightly tarnished and on the whole a little worse for wear.
Although it is still quite a sturdy and resistent piece.
History
The idea for this handy little trinket came from Manir, a small time thief with big ambitions.
One night as he sat there in his local tavern, he boasted to his fellows that he was the best thief this side of the empire. That he could slip out of anywhere.
At this one of his fellows demanded that he prove it, and of course after a few mugs of ale and a lot of stilweed later, he accepted.
Next morning he awoke, he cursed as he went to sit up, he barely remembered anything that had went on the night before. "thats it, no more stilweed, im through".
it was then that it dawned on him what happened that night, the banter, the boasts, the challenge...
...The Challenge!!
He hadn't really accepted his companions challenge, had he?, he had!. To steal the Lady Carthas jewels was impossible. So many had attempted it, and so many hung from the noose after trying.
In a desperate panic not to lose his thieves honour, he sought out a rogue mage contact of his, pleading with him to enchat a piece of his jewelery to make him invisible to the naked eye, of course the price was a quater of the money gained from the fencing of the goods, a steep fee for anyone to pay.
In his desperation he agreed and his contact set to work, intricatly weaving concealing magics into the bracelet he had instructed Manir to give him for his enchantment.
Once he had the bracelet enchanted he moved swiftly on his way towards the manor were the Lady Cathas lived.
As he made his way he remembered the mage's words, "stick to the shadows, for only there are you unseeable."
He prayed to the goddess he would survive and not feel the hangmans noose around his neck.
The following day the whole town was in uproar, the Ladys jewels had dissapeared, gone, stolen.
As manir sat there in the tavern at an empty table, he smiled innerly, overjoyed with glee.
Magic/Cursed Properties
This bracelet has the power to make the wearer completely invisible to the naked eye, and no matter how hard they try, and what methods they use, they cannot spot him.
However there is a catch to this item; the user must keep to the shadows in order for the bracelet to work, if he is in the light for more than five seconds he will no longer be invisible to others aroun him.
Not Registered Yet? No problem.
Do you want Strolenati super powers? Registering. That's how you get super powers! These are just a couple powers you receive with more to come as you participate.
Upvote and give XP to encourage useful comments.
Work on submissions in private or flag them for assistance.
Earn XP and gain levels that give you more site abilities (super powers).
You should register. All your friends are doing it!
?

Responses (14)

And herein lies a lesson to all thieves: lay off the stilweed. It only leads to trouble.
This offers a solid and plausible backstory for the good old invisibility charm. Well done.

A good first try out. A very basic item with just some story to give it some color.
It could use some polishing in terms of description, and some of the spelling and punctuation. (Run it through a spell check or through ms word before you submit and it should be fine).
It does have a nice little story, giving the reason for the mage to make a quick and dirty enchantment (that must of been in his grimoire before). I do wonder why he is sitting alone after the job.
So the invisability requires the character to have a good bonus for cover, in shadows, and probably a successful skill check for deception/ stealth. The success would be total, rather than the normally expected resisted roll. Nice twist on the inviso device.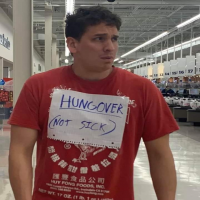 What Moon said. And Welcome!

A better backstory than many although it could use some expanding. It is a good story but finding a random mage and having him do a quick enchantmant for a boastful thief is a little stretch, his services would be in high demand if he was that easy to find and convince to do something.
Other than turning the summary portion into an actual summary and moving the intro story into a blockquote in the main text, it is a great first post! Good job!

Nice, wish my starting ones were as good as yours, haven't seen you here before, welcome.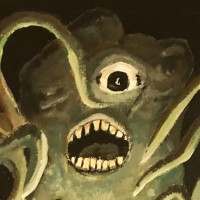 I agree with all of these points! Nice first post Kassy!
---

Thanks for all the positive feedback so far, i just hope it keeps on going that way.
*hugs*

Useful for a ninja.

This sounds like an item that a thief wouldn't want to boast about - I could see it making the rounds as each successive thief steals from the last. Probably why the thief was sitting alone.
I like this item and can see a few ways of using it in my own game.

Nice item. I like it. It'll probably get put into my campaign.

A handy little trinket, I;d enjoy seeing a separate sub about the alchemist who could craft such an item, a forger of thieving magic enchanted goods sounds full of intrigue.
---

That could make for an interesting submission.

Having recently read 30 Devils, I can't help but think that the mage in the backstory was a devil. The deal sounds too good to be true. Nice item.
---

Thank you Redgre. Will have to check out 30 Devils, thanks for the link!
" In a high canyon in the mountains, the players find a skeleton in a cage suspended from a pole. A few miles further, they find another, and a third contains a partially rotten corpse. The fourth contains a living man who looks as if he hasn't eaten in days. Turns out to be the local way of punishing criminals."
" Within a kingdom the prince or princess has died or been killed and the Queen has been driven half-insane with grief.What if one of the PC's was mistaken for the dead prince or princess and not allowed to leave? There would be advantages in accepting the role, but would it be worth it?"
" The seafaring people of the Southern Islands value their ships greatly, as do other maritime nations. However, they take the beliefs about ships a bit further. A ship's name is very important, once it is named it shouldn't be renamed anymore, ever; most renamed ships seem to fail sooner or later. Ships do not tolerate parts from other ships, a single board from a wrong source can cost sailors their lives, so it is said. Most ships are identified as female, very few as male, though there is no tale of how their personality is identified; it has nothing to do with the name, for example. The Clarissa (a well-known male ship) is said to like good wine. So whenever sailors or passangers drink, they have to spill a glass for the ship, too. But that is only the most known example."