The Way of Fang and Claw
Welcome, Gentlemen. I'll be brief about this. As you already know, as of 07:12 yesterday, we are at war with the bloody granola eaters of West Sylvania. I'm here to tell you how these elves fight.
Note: Much like the Nial Ironspirit entry, this is an experiment in presentation style. This is to be read as a militaristic style briefing, general information on the foe.
Introduction:
Welcome, Gentlemen. I'll be brief about this. As you already know, as of 07:12 yesterday, we are at war with the bloody granola eaters of West Sylvania. I'm here to tell you how these elves fight.
It is difficult to tell precisely, but we believe that the average elven lifespan is somewhat over one millenium. This means that they have an entirely different timeline to work with when it comes to training. The average Osterman soldier currently has six months of initial drilling. We believe the Sylvanians typically give an initiate soldier six decades of combat training. The first soldiers we fight will be extremely well trained - Fortunately, we expect that their replacements will drop in quality as we kill them.
A Sylvanian Soldier is typically trained in four melee weapons, in addition to the bow: The Longsword, the Dagger, the Spear, and the Weighted Chain. Each of these weapons is mated to a combat style which functions with, and without the weapon. Fortunately, they tend to strongly specialize with a single path.
They name the style of the longsword 'path of the eagle'. It is typified by attacks-in-passing, and by strikes made with the open hand, which they use as a claw. The stances are fluid, quick, and responsive, allowing both defense and flowing strikes. Adepts at this path will particularly attack the face and shoulders of the foe, to blind and cripple the ability to fight back. Don't let him pass you. Stab him, straight on, with spear or longsword.
They name the style of the dagger 'path of the wolf'. It is typified by darting motions, and strikes with the foot and open hand, which is shaped into a knife when striking. His combat stances will dictate nimble defense and explosive motion, sacrificing attack for defense. Adepts at this path will focus on the stomach, lower back, and legs of a foe, first to cripple, then to kill. Entangle him if you can. Wait for him to come in, and don't let him come back out.
They name the style of the spear 'path of the stag'. It is typified by powerful and direct attacks, thundering with spear, fist and foot against the foe's lower ribs, chest, and back. They fight in a strong, low stance, with planted foot, and once set, they are rooted with the tenacity of a great oak - To move him, one must kill him. However, he is slow at reacting to you, and fully on the attack. It is a simple manner to dart in and out of his reach, peeling his life away bit by bit.
Finally, they call the style of the chain the 'path of the serpent.' It is typified by powerful grappling, with the chain assisting as a tool to disarm, or bind the foe at some distance. Adept serpents fight in no particular stance - unless 'wrapped around you' is a stance. Stay out of their grasp at all costs - Make your attacks in passing, and should he capture you, move with him, until you can draw a knife, and slay him.. Do not allow him to use the strength of your own body against you.
And that, gentlemen, is what's going to be trying to kill us all. Godspeed, and good luck.
?
Siren no Orakio's Awards and Badges
Not Registered Yet? No problem.
Do you want Strolenati super powers? Registering. That's how you get super powers! These are just a couple powers you receive with more to come as you participate.
Upvote and give XP to encourage useful comments.
Work on submissions in private or flag them for assistance.
Earn XP and gain levels that give you more site abilities (super powers).
You should register. All your friends are doing it!
?

Responses (14)

Well. Something's not right here, but discussion can be started with, at least. Martial arts should not mean 'temple' or 'monk' in all cases. Eeee.

Hmmm... It seems like there should be more to it... I like what you have already, but there needs to be more. Perhaps some expansion on how Sylvanian equipment differs from the norm? Maybe some info about how they organize squads or legions or whatever, and their tactics in open combat (beyond fighting styles), preferred territory for fighting, so on.
You could make it a sort of quick treatise on how the elves fight a war, basically.

I feel like it needs... a history. And for the moment, I'd rather focus on the Martial Art, not the totality of war.

Interesting... but as it is an information on the foe, why not add (at least potential) weaknesses of the styles - it sounds pretty discouraging so far. ;)
So, what combinations of weapons and tactics will make a victory over one or the other style easier?

Hmmm I want to vote but something tells me to wait for a possible edit.
So far I like it, but like the others have said something is missing. The very short descriptions of their fighting style is a teaser, it sounds good. Maybe for each description the speaker could give one or two ways to combat their effective styles.
Path of the Eagle - The hardest path to defend and defeat. Their motives and ability are clear. They are better. They have an over confidence in their ability to fight with blade and open hand. Wear your spiked cuffs (gauntlets), defend the open talon with your steel talon. Flesh gives quicker than steel.
Path of the Wolf - Wolves hunt in packs, but they also are defensive minded, waiting for their opponant to attack first. Wait them out. An impatient wolf will strike without reason and be blinded by their feral fury. Another reason to wait, a wolf can not attack if it can not decide which deer to take down. Encircle the wolf and it will not know where to attack or defend. If it is defending, it can not attack and the pelt is a trophy soon after.
Path of the Stag - Effective combat style is to attack in pairs. Since they tend to root themselves in a single place while fighting for effective balance, attack from two angles and their roots are pulled. Attack with shield and axe, the two best defenses against this path is to stop the balance and the break the antler. Use the shield to good defensive use. They will strike like lightning, use your shield as the tree it strikes and stop it from hitting home. The axe is another good choice as its wide blade can tangle the stags antler making it ineffective....
Path of the Serpent - The tongue of the serpent is quick and strikes from unseen angles. Use the spiked shields and hand spear to steel it down. Hook the tongue and the serpent can not strike, nor retreat.
Something along those lines would make this a better fullfilled sub. I am not saying use this specifically, but it is an idea.

What, no archery?
But I also have to echo manfred's comment. There is no mention of weaknesses, or tactics to be used to gain the upper hand over the elves.
---

We posted at the same time so you missed my idea.
---

Not bad Mourn, but I think it takes the animal anologies a bit too far. Path of the Wolf would be striking at slashing at the flanks, but not to extent of elves lumping into protective packs and hunting elk with their knives

Nice,I like it.

Updated: Updated to add some counters to the style. A training regimen will follow.

An interesting read. I like the beginnings, but there's something missing.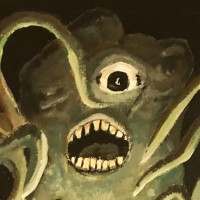 Interesting.

I like it but chaosmark is right when he says something is missing. It needs more detail and I think its focused on more individual fighting that fighting in an army. I like the voice though

I believe this is my first comment on this site, but I have to. The idea is good. Could likely use some fleshing out, but others have already expressed some points of improvement and I don't want to be redundant. I just wanted to say that this was a very entertaining read. Also, the observation that the long-lived elf would spend more time in basic training was so obvious I wonder how I've never run across it as such. Bravo.
" In the province of Behar in India, there is a bizarre custom that persists to the present day. Young men are kidnapped at knife (gun) point, and forced into marriage. If they refuse or cause trouble upon meeting their blushing bride-to-be, they are told that their family members will come to harm or even be killed if they resist. Some manage to fall in love or accept their fate. This scenario can be adapted to any rpg, ideally with a pc in the role of the abducted future husband!"
" A fey spirit masks itself as a bee which investigates all who travel within a specific section of the forest. Any the bee finds worthy are allowed to see the hidden opening into the fey kingdom, just off of the trail. Any deemed unworthy see only the bee, buzzing around around them momentarily before moving on."
" Stinging nettles with a deadly sting that kills within minutes if the person who is stung cannot be healed."