The Toll Station
When armed men barricade the road and demand money, be careful how you respond.
They just might have a legal right to do so.
Plot Description
A barrier, crudely constructed out of tree branches, blocks the road. This presents no real obstacle to travel and the PCs can easily bypass it they so wish.
Beside the barrier is a four-man tent of the kind commonly used by the Kings Army and a small handcart on which is a wooden cage containing several homing pigeons. Setting in front of the tent are three scruffy looking soldiers playing cards and drinking tea. The soldiers uniforms are frayed and dirty but their weapons (crossbows / muskets / swords / spears / whatever) are in good repair.
As the PCs approach the barrier the sergeant greets then and demands, in the name of the King, that they pay a toll to travel the Kings' Road. Note that the amount demanded should not too excessive, roughly what would be expected for a road toll.
If the PCs pay the toll the soldiers will drag their makeshift barrier clear and allow them to pass, if not they will release one of their homing pigeons but will take no other action unless attacked.
Possible Explanations
1. Genuine Toll Booth
The soldiers are exactly what they claim to be.
If the PCs refuse to pay the toll they will be arrested as soon as they enter the next town and held until the local magistrate is holding court (in about 3-4 days). The magistrate will then order that they pay a heavy fine for refusal to pay the Kings' taxes. He will accept neither excuses nor protestations of innocence nor pleas of poverty.
2. Highway Robbery
The soldiers are actually highway bandits running a simple, but highly effective, scam.
By posing as toll collectors their victims normally hand over the loot without a fight, as long as they don't get greedy of course. Also, they are unlikely to be reported since the victims do not even realise they have been duped.
The pigeons are just wild birds captured to compete the disguise (genuine toll stations always have messenger pigeons).
3. A Test of Honesty
The station is set up by the local authorities (lord / town council / whatever) to test the honesty of approaching adventuring parties (like the PCs).
Those parties who pay the toll (and thereby demonstrate their honesty) will be welcome in the next town, those who do not will find the town gate barred to them.
?
Dragon Lord's Awards and Badges
Not Registered Yet? No problem.
Do you want Strolenati super powers? Registering. That's how you get super powers! These are just a couple powers you receive with more to come as you participate.
Upvote and give XP to encourage useful comments.
Work on submissions in private or flag them for assistance.
Earn XP and gain levels that give you more site abilities (super powers).
You should register. All your friends are doing it!
?

Responses (9)

Concise and to the point, I like it Dragon Lord, plus it it quite authentic. PCs could get to know some of the guards who do the tolls, and might be suspicious when it is a new group, or the toll station is moved...or there is more than one. Thumbs up!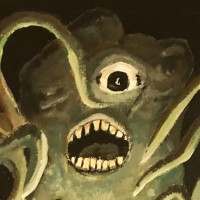 Well crafted minor encounter!

What they said; compact and very much usable.
(You might also want to link it to road encounters.)
---

---

*pats head* How right you are! A good Codex that should not be forgotten.

A truly commendable sub.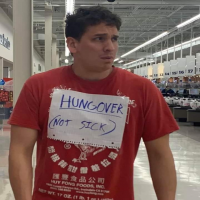 Nice plot for the appropriate codex!

I like it. What I think would be a good idea would be an option wherein intelligent players skeptical of the toll booth's authenticity can then use insane logic to prove to themselves and maybe even the "soldiers" that they are bandits, in which case they attempt to loot the party for all they're worth and are killed. Thus when they reach the next town, the man who did that will either be hugged when the town greets them as liberators from the gang, or be smacked upside the head for being an idiot on general principles when it turns out those were ACTUAL SOLDIERS, and the town bars the gates (or even hunts after them for revenge!).

Great quick encounter with a decision to be made that could affect the rest of the adventure. I like it!
" The city was cursed many years ago. Since then it has not stopped raining. The gutters are inhabited by eels and the doors are on the first floor, coated with pitch. On a bad day, you can see the water level rise above the ground floor windows. Carts have both wheels and bladders filled with air to keep them afloat. And yet everyone is surprisingly dry."
" City, group, religion; every time a significant event happens to the city/person a new name will be given to signify the event. Could add the names to previous ones like a list of titles or could just be completely changed every time."
" You find a patch of edible funghi. They taste well and all, no ill effects. UNLESS you consume some beverage, even 3 (three) days after eating it. Then you become really sick with pains, vomiting, all the fancy stuff. As a gift or good meal, it could be a cruel joke or to make sure the heroes spend their time focused on the mission. And the fine soup you had in the inn yesterday could have some in. (Inspired through a real-world fungus. Was really used to cure alcoholism.)"