The Heart of Winter
Perhaps you've heard of Winter's Gem, and of the tragic fate of the Lady Karina. And perhaps not. It is, after all, a tale unspeakably old. Yet the Earth does not forget, and those of us who guard it do not wither...
Nine thousand years she has slumbered, while Winter diminished. So obsessed was He in her care, that He allowed Summer to run unchecked. His power dwindled, and Summer grew. There is a great unbalance in the world, young ones. One that I fear will break the back of the Earth itself, if not addressed. Winter must return. It is the Way.
Many, many years ago, a woman changed the course of the entire world, though she knew it not at the time. The Lady Karina, survivor of great tragedy yet with a soul as bright as a flame, had won the heart of Winter itself. Winter loved her so much that it would not allow her to die, not when further tragedy befell her house and the Lady Karina's mind was broken. Instead, it shielded her with wind and ice and snow, devising sword and shield of storm to ward her from all danger.
Millennia passed, and all the world was changed. Seas rose. Cities burned. Tribes were lost and scattered. Yet after a great and terrible Winter, lasting nigh 100 years, the world was reborn into an age of never-ending Summer. The forests were clad in green, and flowers carpeted the land. Save in one place only.
The Heart of Winter
Sheltered from the world within a forest made great by countless years, lies a secret land of eternal winter. The epicenter is a clear, icy lake, roughly 100 miles in diameter. If one were to tread upon it, they would see straight to the bottom. There lie the ruins of an ancient city, frozen and still.
In the center of the lake an island juts out of the ice, some hundred feet into the air. It has a roughly cylindrical shape, too regular to be a natural outcropping of rock, though time has worn most features away. With a little imagination, it could be the top of a once-great tower. On cold, clear nights, a blue-white light shines fitfully from a cave-like crack in the walls.
None have set foot on that island for an age.
Deep within the Old Wood, a place we dare not go
With frigid fingers grasping, amid the drifting snow
Peril unimagined, traveler beware!
For Winter's Heart is waiting, beneath the frozen mere.
Never-Ending Summer
Summer has persisted now for nearly a millennium as the power of Summer's Ruby grew unchecked. Winter flora and fauna are all but extinct -- everything from the fragile silverbloom to the mighty Stamagast have dwindled to their very last numbers. Those that found their way to the Heart of Winter survived, and were given unnaturally long life, but can never leave. Many lesser elementals were driven mad by the confinement. They attack any who enter their domain, making the journey through the Heart of Winter extremely perilous.
The Quest
Lately the Summer has grown harsh, and water is become scarce. Many regions are in danger of turning to desert. The imbalance must be addressed.
At the same time, people living around the edges of the Old Wood report having disturbing dreams. A woman's voice calls to them from afar, before being swallowed up by a flurry of snow. Some have been unable to resist the siren's song, and have disappeared into the Wood. Frozen corpses stalk the borders of the wood, brought to life by some fell power.
?
Dossta's Awards and Badges
Not Registered Yet? No problem.
Do you want Strolenati super powers? Registering. That's how you get super powers! These are just a couple powers you receive with more to come as you participate.
Upvote and give XP to encourage useful comments.
Work on submissions in private or flag them for assistance.
Earn XP and gain levels that give you more site abilities (super powers).
You should register. All your friends are doing it!
?

Responses (7)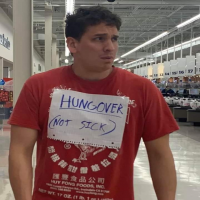 Excellent weave/set-up/hook based on the Winter's Gem! Bring back winter, for the Sun is as merciless as the Frost. Silver Blossom and Stamagast seem a tad 'just thrown in' but still. Can see a part II on this sub, the actual quest for the heart, replete with danger and mystery on the island and in the frozen city beneath the eerie lake.
---

Fair criticism -- they *were* thrown in, just to give a link back to a couple of older subs that deserved it :) I hadn't considered expanding this into a full adventure before this comment, but now I may just have to. (And don't worry: the stamagast, at least, will have a much expanded role in any future subs off this one). :)

I kinda like the idea of 'saving winter.' Usually it's a long, cold, never-ending winter that must be ended. This is a refreshing twist. The only thing I might add to this is a description of how devastating an unending summer could be. Snow going away forever would be a rejoicing for many people as they wouldn't have to worry about storing food for the winter or sheltering themselves from the cold. I'd like to hear perhaps more perilous reasons as to why summer must end; maybe because everything is dying and forests are naturally catching on fire and river basins are turning into deserts. That sort of thing. Those suggestions being stated, this is still a really cool twist and I like it.
---

What I'm going to say is not really relevant to this sub but what Skull said about never-ending summer reminded of the Chinese legend about the time when there were ten suns in the sky and how nine had to be shot down. Anyway, my own comment on the actual sub shall shortly follow, after I read all the linked subs.

Pretty much what was said above. I liked this but it's a tad short for its potential (not much can be done about that though given this is a 500 words challenge, maybe you should do a no word count version?) and can be expanded on as suggested above. Nevertheless, it's a nice Weaver piece showcasing the 2 very well-written pieces by MM and Scras.

Am considering writing a part two to this -- an adventure path as Muro described. Wanted to make this longer, but the 500 word limit did force a certain brevity. Oddly, writing *less* can be a huge challenge for me. Thanks, all, for the feedback!

I think the payoff of this one is the quest at the end. I normally have trouble with things lasting millenniums and countless generations as I can't even comprehend the change that would/should happen in that amount of time. It really wouldn't take more than half a decade to get the same results you are looking for and then you maintain the timeline better. Once it is that old there is nobody that will know or remember any legend, just that there is a frozen kingdom. You feed enough that this is exactly what they have while we have the background so even works with my thought process...but maybe you get my point?
That said, saving the world from an endless summer is a fantastic idea!
" Forsht Bligo is a dwarf who loves the taste of blood. He's become quite the connoisseur over the years. Pigs blood, sheeps blood, cow's blood, if it's red and warm, Forsht considers it a delicacy. The fresher and hotter the better. Forsht will often sneak up on cattle, prick them with his dagger, and catch the flowing blood in his orc-skull drinking cup. His life goal is to taste the blood of every living animal. Although he has not yet sampled humanoid blood, he is not averse to doing so if the right opportunity presents itself. He is not particularly unpleasant if approached and can be easily befriended. Its just that he simply can't get enough of the 'Juice of Life', as he calls it. Forsht's troubles come in the form of frightened and angry villagers who have proclaimed the misunderstood dwarf a vampire. Since Forsht is amused by this, he does little to dissuade anyone. This will lead to some dicey situations for Forsht in the near future."
" The gods hate mages. Upstarts who wield magic without reverence for the gods. So they refuse to allow their clerics to heal mages."
" These rare, fist-sized spiders do not make webs, but rather excrete secretions which harden upon contact with air. These 'droppings' resemble barley-sized spider eggs, or even lustrous pearls, once the slime coating them, dries up. In fact, dried Pearl Spider 'drops' are indistinguishable from the marine varieties produced by mollusks, and hence of identical value on the open market! Several centuries ago, they were studied by naturalists, and several observations were made. Firstly, was that these spiders 'lay' these pearls for no apparent or discernible 'natural' reason, and secondly, the naturalists had discovered that the more these spiders ate or were fed--and they were true omnivores--the larger the spider pearls came out. A cottage industry began. Enterprising merchants hunted and collected these creatures across the lands, erecting spider-farms for the manufacture of Spider Pearls. It wasn't long before someone got the idea to force-feed the spiders, ala foie gras geese, and soon, the fattened spiders began pooping out pearls of great size! (relatively speaking). The regular pearl market came to disarray, and prices and value fluctuated wildly. [b]Plothook[/b] The Mermen Mercantile Alliance hires the party to eradicate all terrestrial Pearl Spider Farms!"