History
The shield itself, was made by Khadgar Burzkowal of the smiths' caste in the 18th Cycle of the 3,063rd Ansuz Naudiz. While the shield itself would surpass any of its kind not dwarven made, it wasn't originally intended to be enchanted. It was issued as standard equipment for an elite tunnel guard, named Berkhadd Tarckiev of the warrior caste, sworn to service in Harga 'ak Ugryz (House Ugryz).
In an excursion to the surface brought on by a call for aid from an allied human settlement, Berkhadd and his troop found themselves hard pressed by Ettin Marauders. It was there, Berkhadd first encountered the human wizard Virros Pumelveir. Caught together in a siege during a part of the drawn out campaign, there wasn't much to do for the wizard other than invent new weapons, the shield was one of those weapons thus modified.
Despite the initial distrust from Berkhadd of all things magical, even he had to admit, that such an ability would prove useful. And that it did, the shield was one of the reasons the two-headed giant Ettins were routed in the end.
But that was long ago, these days the shield belongs to a dwarven caravan guard named Ivette Wichroz, a casteless mercernary.
The Shield
It is a round, medium sized shield.
The planking is made out of a hard species of giant mushroom, called Ogrogrzyb 'Ogro-Grshib'
by the dwarves. The metal lining and reinforcements are simply dwarven steel (which is just like regular steel, only dwarven, and therefore superior). On the front of the shield is an ornament shaped like a bearded, helmeted face with its mouth perpetually frozen in mid-roar. The mycelium is a pale bluish white and the steel pieces, rivets, ornament and all have been covered in gilt-copper.
It weighs in at 17 Ibs (ca. 8 kg).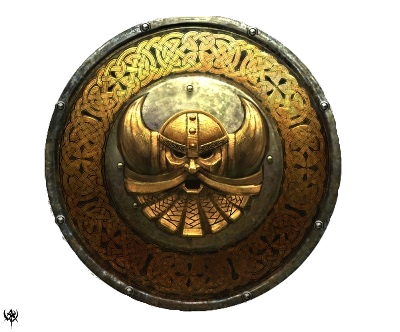 Properties
The giant mushroom is similar to a very sturdy kind of petrified wood, with a hint of bamboo in it. The enchantment also adds to this sturdiness, so it isn't likely to break in a hurry.
Once per day, the bearer of the shield can trigger a strong gale of wind to shoot out from the mouth of the ornament. This unrelenting force is very likely to knock over or push back most opponents. The magic is triggered when the bearer bangs the face on the shield twice and shouts the word, 'Now', in any language.
Alternatively, it could be used to propel the bearer forward a short burst, when underwater or flying, if it is directed backwards. It doesn't work when standing on the ground though, as the enchantment is designed not to push the bearer backwards under such circumstances.
Plot Hooks
A caravan carrying whale bone and scrimshaw is hiring new muscle. Rumour has it that the trade route has gotten more dangerous this summer. Also working on the caravan, is a gloomy female dwarf named Ivette that carries a large shield strapped to her back. Could this be her last trip?
A descendant to Berkhadd named Jorgen Tarckiev is looking for the shield to reclaim his family honour, as he has fallen on hard times and been declared casteless after a drunken brawl that caused the death of his fellow tunnel guard. He is ruthless and not very likely to take no for an answer, nor is he keen on accepting help. Though the question is, if he does get his hands on the shield, will he just pawn it for more drink?
The Foundation of Magical Artifact Acquisition, Handling, Gratification, Inspection and Conservation(M.A.A.H.G.I.C.) are out looking for items created by Virros Pumelveir among others. They are willing to pay handsomely so that noone will ever enjoy the benefits of the magical items ever again, other than viewing them in a glass casing. Their representative Mr. Kinneth Avahl, a pasty man with a constant runny nose and a whiney voice, will be handling any transactions in the local region. They mostly operate within the confines of the law, but if an adventurer carries an artifact into a dungeon, it runs a risk of getting scratched, and a dungeon holds no witnesses... Accidents do happen, after all, but of course no blame can be placed on the foundation if a single 'rogue' agent decides to take matters into their own hands. That is simply not the M.A.A.H.G.I.C. way.
A secretive and scruple free farmer called Oben has started his own little magical item recovery business, collecting them from the fallen bodies of adventurers, or buying them cheaply from passing travellers. But his farm house shows no signs of these lost artifacts. From a hatch in his barn comes the chittering noises of creatures hungry for magic.
Notes
For those of you wondering about the calendar used in this, that's going to be another sub for another time.
The image isn't mine, but I did modify it somewhat. All credits goes to the original artist, whoever that is. That little squiggle in the corner of the image is his/her signature.
Not Registered Yet? No problem.
Do you want Strolenati super powers? Registering. That's how you get super powers! These are just a couple powers you receive with more to come as you participate.
Upvote and give XP to encourage useful comments.
Work on submissions in private or flag them for assistance.
Earn XP and gain levels that give you more site abilities (super powers).
You should register. All your friends are doing it!
?

Responses (8)

Good all round magic item, interested background and some history behind it.

Very usable item and hooks.
Can I use it to fill up a balloon or power a Gnomic 'jet' engine? If I use it instead of a bellows cram, can I get a superheated fire?
---

It's meant as a short burst once per day, so I doubt it would be able to do any of those things. But feel free to modify the power if you so wish.

A neat item, whether viewed seriously or as a silly item (only banging the face part was bordering on silly).
---

Uh, it's the ornate face on the shield. I don't think that's silly, I needed a way to activate the magic that wasn't gonna trigger unneccesarily, but wasn't so obscure that you wouldn't be able to stumble upon it either.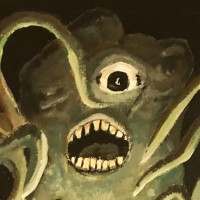 I like this - very usable as found treasure as well as with its plot hooks.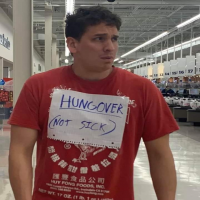 The plot hooks really enliven this shield. The image is cool. Also, intrigued with this Ogrogrzyb stuff! And love the names.
" Purple deer have begun to appear near the ruins of a fallen city, or other place of power. Hunting the deer is absurdly easy, as their coloration makes them easy to see. The heros prepare a feast from a freshly killed deer find out several hours later that the meat of the new purple deer is poisonous. This can range from cramps and vomiting to the truly sinister and lethal."
" Certain trees have sap that is filled with magical potential. Their sap is harvested and distilled down to produce various types of potions, much like maple syrup is collected in some areas. The magical effects of these syrupy potions are often fairly trivial; perhaps they simply cause the imbiber to grow hair more quickly, summon butterflies, or walk a few inches above the floor. People enjoy the syrup as a flavoring, instead of imbibing it for its magical powers."
" Game Cliche 2. Upon learning about 'the five ancient jewels' or 'the nine legendary icons' or whatever, you can be quite confident that Saving the World will require you to go out and find every last one of them."