Full Item Description
This large brown cloth sack reeks of garbage and is disgustingly wet and squishy. If you dare look inside you will see hundreds of squirming maggots and foul garbage, the smell will be horrendously overwhelming. All but the strongest stomached individuals will instantly vomit.
History
Contained in this bag is a part of (usually a leg or arm, occasionally a head) a vile spellcaster known for a having a black heart and to be a nasty enemy among the nastiest of the evil guys. You must let it rot for days in wet garbage and the fecal matter of any magical animal. Over time, the bag will fill with maggots and become this disgusting magical item.
Magic/Cursed Properties
The longer the sack is left alone, the more maggots it will produce, until it is about half full, then some are bound to become flies naturally.
When the sack is held open and the proper command word is spoken, the maggots will birth into flies and swarm the enemies of the bag's user. They will be vicious biting flies that cause huge puss-filled welts. It is possible to contract many diseases from an exposure to this weapon. The flies will also limit visibility until dispersed with fire (or similar) or lots of slapping, running and screaming.
Once the bag is used, it will no longer contain maggots until it has time to refill, the less time between uses the less potent this item will be.
To use this item is to use the powers of an evil mage, it is not to be used lightly. Its evil will take hold of your soul and you may become an incarnation of the very vile caster who's arm rots in your bag. Definitely not for the good guys.
To totally destroy this item, wish would be advisable to good characters, you must empty the contents of the sack into a fire burning certain incenses and materials sacred to the Goddess of Purity (or similar being).
?
Hall of Honour (1
voters
/ 1
votes
)
?
Pieh's Awards and Badges
Not Registered Yet? No problem.
Do you want Strolenati super powers? Registering. That's how you get super powers! These are just a couple powers you receive with more to come as you participate.
Upvote and give XP to encourage useful comments.
Work on submissions in private or flag them for assistance.
Earn XP and gain levels that give you more site abilities (super powers).
You should register. All your friends are doing it!
?

Responses (19)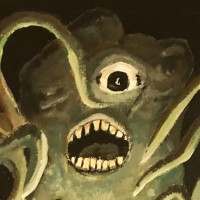 Similar but quite different to my Hanaset Grub Bag.
A good necromantic - suitably foul and well suited for being carried by evil witchdoctor-types.

Does the body part end up as clean bone?

DM: The necromancer lets out a final groan as he crumples to the floor.
PCs: What does he have for magic items?
DM: Well...

It is a solid, logical, and servicable magic item. The language is a bit rough in spots, but nothing you can't get around.

A properly disgusting item, which is so beautifully necromantic. This thing has class... of the lowest order maybe, but class nonetheless. On the bright side, at least you know some bad guy perished providing the ingredients for this bag.
Somebody able to create such a thing is surely able to resist any ill effects. But imagine some weak-willed persona finding the bag, opening it, and running away in horror. Then, trying to overcome the disgust, he would try to endure the sight, looking more and more often into the bag, developing an unhealthy fascination for its content. Then, one day, he could reach out into the bag, and hold the hand in his own...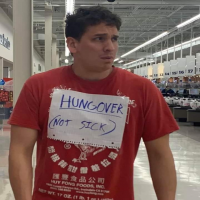 Umm, this is awesome. I echo manfred's first paragraph.

I think Misanpilgrim nailed it right there. Very nice work Pieh. Now Maggot needs to do a sub called a Bag full of Piehs.

Dujek wants one, a lot, and badly at that.... *maniacal laughter*
---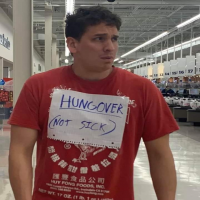 It should be called Dujek's Sack O' Maggots, aye!
---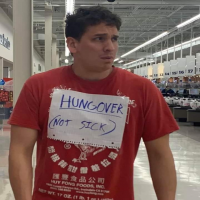 Don't forget that maggots can be used for good as well. Have a bloated, infected leg, but don't want to have it sawed off? Let a swarm of maggots eat the putrefying flesh.
Will we ever see Maggot's Bag Full of Piehs? :)
---

I promise you that you will see one by July. Expect references to rum filled boots and heavy metal. :)

This item is without a doubt one of the most disgusting, revolting and nauseating creations I've come across in long time. Which means of course it's just perfect for my Warhammer Fantasy campaign.
Very descriptive and unique, and something I can easily picture not only in the hands of a necromancer, but in those of a dark priest as well.
It would be nice to see the alternate uses of this bag fleshed out some (pardon the pun) such as the effects of the maggots themselves if tossed upon a person and if the wielder can handle them with out ill effect.
Still a delightfully evil item, reminds me of the blood stones from Plane Scape (stones a user would ingest then they could vomit a swarm of flies at an opponent moments later.)

When you ask somebody what there favorite sub is and they point you here...well you really know what page you are on after that.
Games need gags like this, gags that can be both useful and horrible. A nice item, I can think of half a dozen players who would love to have this item. I am sorry I didn't see it years ago.

Revolting. And great.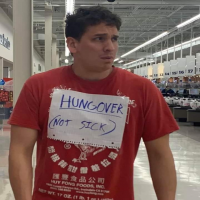 Maggot
2009-04-02 04:16 AM
Edit | 150.203.116.820xp
I promise you that you will see one by July. Expect references to rum filled boots and heavy metal. :)
Mag, did we ever get that Bag O' Piehs? :)

This is a great item for psychological and Biological warfare if anyone is willing to go that far.
" The Macabre style of architecture is common in ancestor venerating societies, or societies that have been afflicted by a long term period of loss of life. The style is best noted for its use of a morbid and gruesome, skulls and bones, severed limbs and the like. It also alternately honors the spirits of the dead with stunning works of art, and mocks death through caricature and comedy. Macabre is the common architectural style in Ozea."
" There are reports of a monster that lurks in the tops of trees and drops down on unsuspecting people. It causes them no damage but it frightens them with a hide-like face with big dead eyes, drooling and barking like a dog while unsuccessfully attempting to have intercourse. The PCs investigate and find that it is the local village moron that is doing the spelunking in the woods. How can they explain this otherwise pleasant and merry man that it is wrong to put on a mask, drop down from trees and attempt intercourse with relatives and neighbours."
" Elves are not actually aloof. They are actually extremely family-based and insular, and often intermarry inside their families, making them uncomfortable around those not of their family. Therefore, they shield themselves behind pretended aloofness and coldness until they are comfortable in others' company."