The Azure Lions Company
The Azure Lions Company is a mercencary company of some repute. With the motto of 'Strength of Arms, Body, and Spirit'.
The Azure Lions Company is a mercenary company of some repute. It has been campaigning for over ninety years as a Heavy Infantry unit. Their numbers hover about 250 men, with 50 or so support. The company is broken down into 10 25 man squads.
The company continues to fly The Blue Two Lion Rampant Banner of its founder. Blue cloaks or streamers are the uniform of the unit. Some wear a blue banner flag mounted to a pole on the back of their armor (akin to what a samuari often did). *(note these poles will break in a strong wind as to not be used against them).
The unit is staid and orthodox in its tactics. They are mostly a seige unit, but they fight afield without a problem. They march in a slow and measured pace. They are not a unit to charge. Others units charge them and usually fail. They follow their employers lead in most thing.
The only unusual thing about them is they use War Hammers rather than swords. The unit seems equally divided between large one handed warhammers and shield and two handed war hammers. Either hammer is useful for shattering shields or skulls.
While marching or waiting, The Company has been known to start a 'bash'. Weapons are hit upon shields or the ground in time, to a rhythm called out by the commanders. The sound of 250 'bashes' can be quite unnerving. Some can even feel it in the ground from quite a distance. They will use it as a psychological weapon against awaiting light infantry or those who are under seige or against most horses who find the noise disquieting.
Recruitment is simple. You need to be a large, strong, man, who seems loyal enough. You need to have your own heavy armor. They will get you a Hammer. They will take nobles, soldiers from other companies, or even farmers if they seem trainable and have their own armor (some families save up to send their boy into the lucrative mercenary buisness).
The Company has more Esprit de Corps than most units. The mercenaries are loyal to their company and their officers. The Company sticks together. They march together and fight together. They do not split up. Their strength is wielded like a hammer, to smash the enemy.
They have a keep in the North Marches for their winter base (though many have quipped it might be warmer in field in the West). There are a number of villages there that do nothing but support the Company (as their feudal lord), but have little to do with the soldiers themselves.
History
The company began with a Lord Qualberth and his eight Knights. These Knights, living in the boggy Northern Marches, did not ride into battle as the horse would sink. The men of North Augher were men Loyal to the Imperial Crown. It was with these nine men that the tradition of being 'The North's Hammer' began. They vowed to smash the rebels. And they did. One bardic tale telling of how they used hammers to bring down the rebels brought them fame.
With the Imperial support, The Lord managed to field a large number of men at arms, who continued with the heavy armor and massive hammers of their new legend. The men of the North continued this tradition of being the Hammer of the Imperium for over a century. Once the Imperium broke, these men were 'adrift' unable to determine who was lawfully their ruler. Without crown support, they needed a new source of income. They became noble mercenaries. Even when the Qualberth line was broken by some untimely deaths, the company continued in the tradition.
Over time, the company built itself up to its present stable numbers. While heirs to a grand and noble tradition, The Company is nothing more than a standard mercenary company.
Notes
The unit does carry around a large battering ram. Fifty strong men wield it. It brought along by a number of wagons when possible and a seige is known. The Princess, as it is called, has opened many a portal and even a few walls.
A man tries to fight a minimum of 10 seasons with The Company. AFter that, he can retire to a pension. Of course the pension increases to a truly livable level if they server more seasons.
Note: Militaries with uniforms that consisted of more than a tabard, a feathered cap, or a bandana worn around the neck or arm, did not occur until the very late 1600 to early 1700s in Europe. Most armies in the early Euro Ren period were mercenary.
?
MoonHunter's Awards and Badges
Not Registered Yet? No problem.
Do you want Strolenati super powers? Registering. That's how you get super powers! These are just a couple powers you receive with more to come as you participate.
Upvote and give XP to encourage useful comments.
Work on submissions in private or flag them for assistance.
Earn XP and gain levels that give you more site abilities (super powers).
You should register. All your friends are doing it!
?

Responses (5)

Yet another good post from you.

I wonder why noone else has voted for this?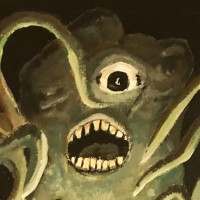 An interesting group for sure - very specialized.
Not sure why few votes - voting in general seems light lately.

Well, it's okay, if nothing exciting. Another variation on the mercenary theme, well usable as usual.

I am in concordance with Manfred.
" The road has never been more than an overgrown mud track, little travelled and little cared for, petered out to nothing more than a flattened earthen line, barely distinguishable from the rest of the landscape. The soil is dark and fecund and dark oaks stand like sentinels at the forest edge, their branches high and leafy. From them hang grizzly human bones, skulls and shiny precious stones. Who put these strange totems there? Are they warnings? Do the PCs dare to take the stones?"
" A man has been committed to an asylum for schizophrenia. The doctors are convinced that he is suffering from delusions and hallucinations. The reality: His soul has been split among three bodies, each in a different dimension, and he occasionally feels and sees what his other 'selves' do."
" The old clock tower stands tall, but the bulk of the uppermost storey is crumbling and unsafe, with gaping cracks in the walls. The metal struts and girders supporting the great bronze bells are still intact, though, and the bells survive. The grotesque gargoyles and arabesques which decorated the original design have either fallen into the street (once or twice a year more bricks fall from the tower, prompting calls for its demolition) or have been defaced, but the main doors to the clock tower are still intact and show signs of being kept in working order. This is the home of The Captains, clad in raggedy clothes, with sooty faces, and perpetually runny noses. But behind each set of eyes is the look of a survivor. They live to stick together and make it through each day. Older than their years in many ways, the friendship they share with each other and Wims ghost keeps the core of a childs innocence and hope alive in each. But they are still very suspicious of outsiders. They are a group of street children who live in the clock tower. Some are orphans, some runaways, and some nomads who occasionally return to their homes. But they're all poor, dirty and perpetually hungry, as well as being wily, unscrupulous and mischievous in a fairly brutal way. Enough of them have suffered at the hands of adults for all of them to be wary of any grown-ups, particularly ones who ask too many questions, although with hard work and a lot of food it might be possible to win the confidence or even the trust of a few of them."