This is an evolving idea for a game of dice.
Object of the Game
Two players each having three six sided dice. The object of the game is to roll a minimum of ten on the dice but also rolling higher than your opponent's total. All three dice can be used to add to get the final total; however, Doubles count as double points. More explained later.
Pots and the Winner
There are two pots, a betting pot and a Side Pot. The betting pot is for the initial ante-up and the continued raising of the bet after each roll. The side pot is a set amount agreed on by both players at the beginning of the game. The winner of the round takes the betting pot as their prize. The side pot is explained later.
Each player will ante-up a certain amount of coins before even the first die is rolled. Once that is placed each player will secretly roll one die. They will then bet on this die a number of coins of their choosing but can never bet more than double the number of pips facing up.
e.g. if the player rolls a three on his or her first roll, they can put a number of coins from one to six in the pot but not more than six. This is more of a tactical bet as it is used to try and force your opponent to miss read your first die and confuse the first bet. If you bet low it could mean that you rolled very low, or that you are trying to make your opponent think you rolled low but actually rolled much higher.
Once the betting is down, another die is rolled. This one is rolled in secret as well but will be revealed after the bets are complete. The same betting process begins again. The players' will add both dice together and bet within their new betting range never betting more than double. Once the bets are down, and before any more actions are taken, one of the opponents may opt to Buy Out.
If no buy out was called, or the buy out is complete. The players reveal their second die and roll their final die. A final bet is made and when all bets are in the betting pot, the dice are revealed and tallied. The winner has the highest roll over ten. If a tie happens then the winner is the player with the highest rolled die, or a forth die is rolled to settle disputes.
Buy Out
Only one player can opt to do a buy out. The player declares their choice to do a buy out and adds another coin to the betting pot. They reveal one of their two dice they have already rolled and they then choose one of their opponents dice. If the pips on their die are the same or more than on their opponents die they then win and 'Buy Out' their opponents die keeping their own. They also get to take their opponents Side Pot as a reward. Should the loose, their opponent gets to keep their own side pot and take their opponents as well. Some have called it a restitution reward for being called out for having a low die.
If they win, their opponent only has one die now and they have two, making it easier for them to win. Should the opponent have more pips on the chosen die then the player who attempted the buy out loses their die and their side pot. It is risky but can mean the difference between possibly winning and a guarantee win.
Doubles
When rolling the dice the attempt to get the highest number of pips possible is the goal. However, if doubles are rolled this increases the chance of winning. Any time a double is rolled, and this only works on doubles not triples, the total number of pips is considered doubled. If two 1 are rolled, then the total for those two dice are not 2 but 4. If two 3 are rolled, then the final total is 12 not 6. This is where the betting factor as well as the Buy Out option is important. Someone who rolls two 2 will be betting low but have a far better chance of sneaking past their opponent doing a buy out by claiming to have a lower number of pips than all total.
Side Pot
The side pot is an extra added bonus for those playing to gain money even if they loose. Each player will agree on a total before the first die is cast. When a player chooses to do a buy out, this pot is on the line. The winner gets to take their opponents side pot. Even should they loose, they have won a small portion of their funds back.
?
Hall of Honour (1
voters
/ 1
votes
)
?
Mourngrymn's Awards and Badges
Not Registered Yet? No problem.
Do you want Strolenati super powers? Registering. That's how you get super powers! These are just a couple powers you receive with more to come as you participate.
Upvote and give XP to encourage useful comments.
Work on submissions in private or flag them for assistance.
Earn XP and gain levels that give you more site abilities (super powers).
You should register. All your friends are doing it!
?

Responses (13)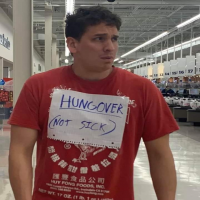 This is one of those unexpected, quirky submissions and I love it! I have similar dice games during my sessions, but this version is superior! + .5 cause I love to gamble :D
---

Yeah its not spectacular I just wanted to put it up before I forgot it.

Gonna have to try this one with the family!
---

Let me know how it works and if it needs ot be altered.

Fun stuff, and practical too.

Gambling is a handy diversion for your characters and your players.

Never been much for gambling, since I've seen the bad things that can happen due to it, but I'm always up for games for the sport of it, and I rather like this one. It's not often that someone comes up with a good game.

Just found this and really like it. But first, a problem with Buy Out: You know what you have been rolling, so if you roll a six and Buy Out your opponent, you automatically win it? And what if both players want to do so? How do you pick who actually gets to? Anyways, it seems like the odds are heavily in favor of the Buy Out player. Other than that, I like it.
---

I never really went into that much depth with it. But only one person can call for a Buy Out so the first person to do so gets the opportunity. Perhaps I should change it to the Buy Out die must equal to or be more than two of their opponents dice. That may tip the balance in the rolling a six and choosing a Buy Out.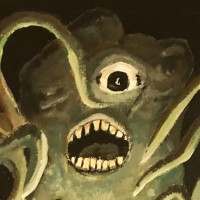 A cool dice game. We don't get too many of these around here.

Really good stuff, these things add a great deal of depth to a game. I agree with Sverigesson though that the odds heavily favor the But Out player. Perhaps there should be some house rule about Buy Outs.
" The Chinese, when attacking a castle or fort, flew kites over the city wall and used the length of string it took to get it there as a measurement to know how far they had to dig a tunnel to get under the wall."
" In the Middle Ages, and even up to the early twentieth century, most of Europe's executioners were related: the Sansons and Deiblers in France, the Pierrepoints in England, etc. The reason for this was that, it generally not being socially acceptable to, well, kill people, executioners and their children could, generally, only marry other executioners or <i>their</i> children. The parallels with massively inbred, Hapsburg-style dynasties are obvious- imagine a rather clever but politically inept satirist noting this, and being sentenced by the latter to a meeting with the former; even worse, imagine a dynasty of deranged and deformed executioners- think Texas Chaisaw Massacre with government funding."
" Herbalist in the group mistakes one plant for another and mistakenly poisons the group. Not to death, but pretty darn ill with recurring symptoms until the cause and cure are realized. (Local people may be able to help rather easily. 'You ate Dragon's Rot you fool, looks and smells just like mint except it has these small thistles on the root. Only grow in the Hornwood Forest, that must be where ya got them. Eat this and you will feel better in 4 hours.'"