Full Item Description
Composed of up to 100 iron spikes taken from the corpses of slain adventurers and iron mongers, an Iron Hedgehog is a construct of arcane magic and pragmaticism. The iron spikes are helf points out by a matrix of arcane energy that is predominantly magnetic in nature, but has some kinetic properties as well. At first glance, this macabre device resembles a very large and rusty Christmas ornament, bobbing up and down slightly, drifting in a current that only it seems to be vulnerable too. Strong winds will not move it, nor will excessively large and impropable electromagnets.
History
The Iron Hedgehog is the creation of the Sorcerghul Ghiliad of Chiaroscuro. One of Khazaad's many doomed potential apprentices, Ghiliad attempted to impress his liche master with creating a better trap to deal with troublesome adventurers. Having some experience with the Nimzian war and the variety of weapons used there, Ghiliad created a sorcerous grenade made of magic and iron.
The creation of an Iron Hedgehog requires the prerequisite iron spikes, as well as various arcane materials related to metal, levitation and electricity. Once one is created, it forms into a floating orb of spikes that only reacts to the presence of living creatures larger than a housecat or medium sized dog. Ghiliad did this as only undead roamed his master's tower, and simply getting something large and alive next to a hedgehog was enough to stimulate it to activity. When it is set off, the sphere vanishes as all of the spikes streak outward from the focal point of the hedgehog. With a large hedgehog, this turns a hallway into a deathtrap of flying iron, or turns a large room into a charnel house of injured and possible dead.
Ghiliad failed to impress Khazaad as his hedgehog had several flaws. The largest flaw was that only iron spikes could be used to create one, meaning that the piles of adventurer's weapons could not be used to make one, nor piles and piles of arrows. Secondly, even though a hedgehog does reform and reset itself, the liche determined that the 8 hours required for the trap to do so was entirely too long. Thirdly, the spikes do not home in on a foe, nor even fire in their specific direction. The spikes fly out in all directions, often tearing up softer stone walls and absolutely wrecking wood and plaster. On top of that, when a hedgehog did go off, it made a terrible ringing clattering racket as spikes went bouncing around like mad bumblebees.
Magic/Cursed Properties
An Iron Hedgehog is a difficult magical trap that resembles a mad iron elemental floating in a fixed location. If anything alive that is more than 35 to 50 pounds approaches within 15 feet of it, it goes off, sending iron spikes flying like a fragmentation grenade except without the flash, bang, or smoke. This sensitivity is stopped by a foot or more of stone, keeping PCs from setting off hedgehogs on the other side of doors and in other hallways. Assuming a full sized hedgehog of 100 spikes, a character setting off the trap can expect to be hit with 1D8 iron spikes, as well as anyone else within 20 feet of the trap. People 25 to 30 feet have to dodge/take 1D6-1 iron spikes. Each spike should deal damage equivalent to a dagger +1 damage.
After firing, a Hedgehog will retract it's iron spikes and reset over an 8 hour time period. This pull will often pull the corpses of the dead closer to the hedgehog, making PCs think the boundary is closer than it really is. After bieng fired, if the core iron spike is found, generally the only one left in the center of where the hedgehog was, the trap can be moved to another location or magically disposed of. An undead creature can move a hedgehog armed or not just by pushing it.
?
Scrasamax's Awards and Badges
Not Registered Yet? No problem.
Do you want Strolenati super powers? Registering. That's how you get super powers! These are just a couple powers you receive with more to come as you participate.
Upvote and give XP to encourage useful comments.
Work on submissions in private or flag them for assistance.
Earn XP and gain levels that give you more site abilities (super powers).
You should register. All your friends are doing it!
?

Responses (6)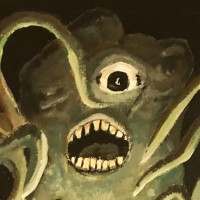 Warning - All adventures make sure you take your tetanus shots before venturing into the Unknown!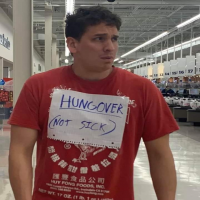 love it. Its simple, but flavorful, and could function in several different ways. Scaring the crap out of PCs or puttng a smile on their face, and everything in between!
Its fun to visualize this rusted hulk, wreaking havoc. :)
oh and the name is good. Iron Hedgehog!

We need to change this to a dungeon trap submission rather than a magic item post.
It is a fanciful backstory for an "explosive" trap. Interesting though.
---

Having never really gotten into a proper dungeon crawl (me and my crew always 'thought outside of the dungeon' when we played) I seldom ever consider magic items as being designed specifically for a dungeon.

Ow, nasty!
A trap it is indeed, and once the magic required is taken into account, quite believable, _especially_ once iron spikes start to be frequently used by the adventurers. Nothing like letting their enemies make use of those practical tools.
Good one! (Oh, and please take a look at the first paragraph.)

More Iron Spike Madness! I like this slightly silly (but very deadly) trap!
" The blood of a dragon is vital in the creation of potions of longevity. The liver could used to cure any disease or ailment, while the heart could restore a PC to full and complete health, despite their age, or injury."
" All spell casters gain their abilities through a form of demon possession. So in order to gain magical abilites, PCs must track down and trap demons. Of course there are some pretty powerful demons, if the demon is stronger than the PC, the PC could find themselves subjugated to the Demon's will."
" No one is allowed to do harm to those of Highest/ Imperial rank, those of the Imperial household or those related within two steps of blood. The second tradition is an executioner must be of a higher rank than those he executes. This leads to 'issues' when someone tries to harm a member of the Imperial clan or when these members are subversive. Such people are often killed by the being chained under a giant bell. They die within a day or so from the vibration, but they die untouched by Human hands."