Hyperprojection Drive
The Hyperprojection Drive was perhaps the most revolutionary discovery in mankind's history, enabling us to travel the stars.
Hyperprojection Drive
When one examines the nature of multiple spatial dimensions, as one must when one is examining the history of space travel, one must put aside the Einsteinian notion of Time as the Fourth Dimension. This is foolishness. Time is not a spatial dimension, it's a constant, ever flowing translation of space within the time dimensions. However, that is a topic for fourth year students. Being first years, I must now show you exactly what is meant by the Fourth Dimension and how it relates to space travel.
The Hyperprojection Drive is a simple extension of higher order mathematics and the multiple dimensions that they produce beyond the normal three that we consider (height, width, and depth). Once the ability to both detect and influence spissitude (the fourth dimension of Euclidian space) became available, it was mere childs play to create an FTL drive taking advantage of it. Drawing upon your Dimensions 101 lectures, as I'm sure you all remember quite clearly, the human eye cannot detect the fourth dimension, spissitude, unaided. However, analogy is one of our best friends in dealing with higher dimensions, and is in fact the entire basis for the Hyperprojection Drive.
Consider shadows. If you shine a light on a cube (a 3 Dimensional object), a flat, 2D shadow is created. Similarly, a light shined upon a 2D object produces a 1D shadow, and a light shined on a 1D object, a line, produces a zero dimensional shadow-point. Now take the analogy in the other direction. A light shined on a 4D object such as a tesseract will produce a shadow that is 3D in nature.
This realization was revolutionary! Tremendous effort was expended trying to figure out how to harness 3D shadow-moving, but it wasn't until some stupid laboratory intern flipped the wrong switch at the wrong time that we realized what we were missing: a 4D form of light. In retrospect, it should have been obvious that we needed a 4D form of light to cast a shadow from a 4D object, but major discoveries always seem that way.
Once the problem of generating 4D light was solved, by something as simple as generating a tensor field, 3D shadows could be generated and objects translated perfectly over long distances. Of course, this principle only works on non-living objects. Humans and other organics are firmly 3D creatures, and since we have no 4D representation, we must rely on the extremely fast movement of shadow-casting. Modern warp stations simply generate a tensor field behind themselves, generating a 3D craft that is fully solid to us, and thus we move with the ship when the warp station increases the energy of the field (and thus it's rank), moving the shadow by leaps and bounds across space.
This form of travel is not without its hazards though. Because the shadow is being projected across massive distances within a second, making random jumps without first plotting a nav-path is suicidal: objects that get in the way can destroy us on impact. Less common is if the field shuts off while a ship is in transit. This can leave the ship stranded in the middle of nowhere, which is never good. Such problems are extremely rare in cropping up, however.
All in all, however, the technology of Hyperprojection completely revolutionized and allowed us to colonize the stars. Soon we will begin exploring beyond this galaxy and into others. What strange wonders might we find there?
Class Dismissed.
~Transcription of a beginning lecture in Professor O'Neahley's To the Stars class, explaining the nature of the Hyperprojection Drive
?
Chaosmark's Awards and Badges
Not Registered Yet? No problem.
Do you want Strolenati super powers? Registering. That's how you get super powers! These are just a couple powers you receive with more to come as you participate.
Upvote and give XP to encourage useful comments.
Work on submissions in private or flag them for assistance.
Earn XP and gain levels that give you more site abilities (super powers).
You should register. All your friends are doing it!
?

Responses (8)

I can see this beinga sort of white elephant, a thing that works in theory but time after time fails in actual practice. The science part is quite spiffy and this was an enjoyable read.

The science was very crunchy! Nicely explored risks too!

I have seen this idea many times before and this one does not bring much to the table, let alone anything new.
It is nicely done though, so points up for that.
If we could generate 4d light, what does the 3d shadow look like? Is it a normal material item or a shadowy form of something?
A couple of points of logic
Since living things are made of material matter, I have an issue with the "we are immune" to 4D. Perhaps if 4D light ages people or somethign.
And how do we move with the flow of time if we are not part of the 4th continuum.
The stupid guy is someone with his name in the history books.
Still a projecting field is interesting. However, how does one break the light speed barrier since this is a material form (admittedly shadowy), without "handwaving"? (You said Einstein was wrong... but... )
---

I can understand your objections to the logic parts of it. I'll try to explain, though I thought some of it was implicit in the submission.
1) 4d Light. I took some liberty with the concept of tensor fields (they really do exist), but the 3d 'shadows' are material, touchable objects. That information was implicit in the sub.
2) The reason we're "immune" to 4d light and shadow generation is because humans (and other organics) are fundamentally 3d creatures. It works for non-living objects because those can be built with a 4d structure, and thus can cast a 3d shadow. We're 3d, and we can't remodel ourselves as 4d to cast the shadows. (that's the simplified version. I'll kill your brain with the long version and links if you really want me to.)
3) The not moving with time is why I input the commentary at the beginning about time not being the fourth dimension in terms of spatial dimensions. Time is the Einsteinian fourth dimension, but this sub makes use of non-Einsteinian spatial 4d.
I also said that time is it's own translation within the time dimensions. Think of time as a vector dimension all of it's own: we're under a constant vector translation in one direction along that vector. Make sense?
4) When you move the light behind an object, the shadow of that object moves. By increasing the tensor field strength, the shadow moves farther. By shoving enough power into it, you start 'skipping' sections of space because the shadow is changing position so fast. Basically, the 4d light makes the 3d shadow 'jump' or 'warp' from one spot to another based on how much of it there is.
As a sidenote, where the heck have you come across the concept of using 4d light to cast 3d shadows to move stuff around before?!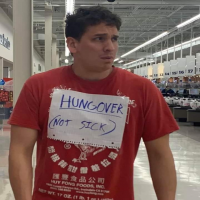 Nice format, a class lecture, and fascinating concept (including your follow-up comment, CM)
Fun to read and imagine.
---

Imagine? Pshaw! Try watching it:
http://www.yourfilehost.com/media.php?cat=image&file=3f6de8a139ff5b9800879d2c50dfdc36.gif
http://en.wikipedia.org/wiki/Image:Tesseract.gif

That is one condescending lecturer. I like the idea of riding in shadowships.
Do you need to polarize the 4D light?
Does the Shadowship have mass?
" The PC's end up in a strange world where the very rocks are made of gold and jewels.As such gold and jewels is worth very little, but the iron in their swords and belt buckles is suddenly worth a LOT."
" Now, this ol' ramblin fellow tends to walk his talk a bit too far down the train sometimes.. So I'll be brief in my recantin' of how it was my Tavern 'came to bein'' on the multiverse as a weave of it's own spell.. And how I'm even alive to tell the story! You see it's simple really, trust me.. that's my specialty, keepin it elementary. And you can trust this old Bard. Anyway, this one night these wizards get a ramblin' on about the temporal exististance of space and time and how it could be manifested in a weave of super dimensional space. whereupon the folded space would give rise to an infinite number of entrances and exits to one or many spaces. Now, seein' how my talkin' sometimes get's locked into the way us folks used to talk back in the ol' west. These wizards didn't know I was a master of the word. and I had heard everything they said. They were also a bit over the wagon, while I was steerin' the show. So that's how it came to pass, I struck a bargain with the wizards. They come to me in the morning and conjure up their idea into reality and I'd pledge them my life, my existance.. in essence my soul. but in a much nicer sense of the word. So they came by in the morning a half remembering our talks the prior evenin'. And I recanted their words verbatum, and that's how it came to be. The spell was complete that afternoon. My tavern would be the super dimensional cube that would exist in this weave of space and time, folks could come and go as they please, knowin in mind some of the rules and limitations set forth. A few of 'em as follows. No feller can be causin a ruckus inside any of my fine establishments, as always rule number one god damnit. n' second the portal works kinda tricky. When ya outside ya cast the spell and lend your will to luck a bit and regardless the doors to the bar will appear, the windows a luminescent amber.. you can hear the chattee but ya can't see in. And the catch is the door might be locked, in which case you chalk it up to lady luck and go walk off and try again in an hour. Now most times the door pops right open and from the outside you always come in the front door, immediately greeted by myself or one of our many fine patrons of Hooper McFin's Ale & Steakhouse. Now when ya cast the spell from inside the Tavern, another catch comes up. The back door is mainly a secret for the non-initiated staff and the regulars but for sake of the prose let's assume we all know there's a secret door in the back with a portal there. Now when you go on through this one, you got two scenario's you oughta be aware of. One is ya pop outside relative to the same spot you came out. The other is, you walk back on into this one or another of our many Hooper McFin's Ale & Steakhouse. so it's a clever quantum railroad I got my tavern and my people's caught on. But, Hey the show's sure as always goin. ohhh' rutin tootin skidoodle - ** And that's it.. that's the only notes I found on the spell, apparently out there somewhere is a Tavern caught on the mighty ebb and flow of the multiverse. Well. at least I can put to rest my torment as to the condition now referred to as 'Hooper McFin's Teleportation Paranoia'. Dr. Clarke T. Mulligan - Professional researcher of Time & Space. Hooper McFin's Ale & Steakhouse"
" Five men are herding fifteen horses down the road. They won't be very talkative, but are willing to sell a horse, or more horses if the heroes are interested. These men are horse thieves. They are already sought by regional militiamen. Anyone with a stolen horse (all are marked) may get into trouble. If found guilty, horse thieves face prison or even a hanging execution. Similar thefts have happened only a month before, and a reward is offered."