Everbloom Potion
One drop for a cluster of flowers, three drops for a tree, no more, no less.
The city of Lav prides itself on being the city of flowers. It was considered an annoyance that the city of flowers was only in bloom two or three months out of the year. After some consideration, the Guild of Alchemists and the Botanical society decided that there had to be a way to remedy this situation. Two years of research as well as several tens of thousands of gold pieces. The Everbloom Potion was the final, and pleasing result of this investment
Everbloom Potion
This potion is a syrupy pale blue liquid, it smells slightly bitter. It has no flavor if tasted but it is moderately poisonous. The poison aspect causes fairly severe nausea, vertigo, as well as tears, salivation, mucus discharge, and 'ahem' leakage. Correct use of the potion is either by direct application of undiluted potion, one drop at the base of the plant to be influenced. One drop will cover a single plant up to the size of a rose bush. Two drops will cover up to small ornamental trees (less than 20' in height) and three drops will cover anything short of gigantic trees. The potion can be diluted in water, with one drop covering 25 square feet of flowers and small plants.
The application of the potion causes the plants to enter a new cycle of flowering. One application generally lasts two to four weeks, and can be reapplied after this time. Attempting to double up doses will either have no effect on the plant, or will cause defective blossoms, missing petals, color deformation, and the like. Sadly, the use of this doesnt speed the flowering process, nor does it encourage speedier growth of fruit or other seed stock from flowering. Thus, the plant owner must weight more flowers versus fruit body production. A flowering plant will have very small yields, as it is devoting its resources to flowering. The most common use for the potion is for ornamental flowering plants and flowering trees that are not involved in any sort of food production.
Lav soon became known as the city of flowers, and the nectar of Lav was being sold by the guild to various nobles and wealthy investors. This was no arterial flow of trade, but it did spur interest in ornamental plants and seeing cities as clean and in bloom as Lav encouraged other cities to invest in sanitation and parks and public gardens.
?
Scrasamax's Awards and Badges
Not Registered Yet? No problem.
Do you want Strolenati super powers? Registering. That's how you get super powers! These are just a couple powers you receive with more to come as you participate.
Upvote and give XP to encourage useful comments.
Work on submissions in private or flag them for assistance.
Earn XP and gain levels that give you more site abilities (super powers).
You should register. All your friends are doing it!
?

Responses (6)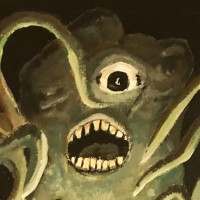 I don't see this as the slightest bit silly. A solid idea, though as a secondary bit of chrome.
Allied with fantastical plants with dangerous flowers, this could be quite useful. E.g. Giant Foxglove.

This is not a silly submission.
Elves would have this formula.
http://strolen.com/viewing/City_Image_-_PlaceBetweenSunsetandFalls_or_Anshenestardaywadaden
is an example of a place that might use it. However, many Elven places might be using it to 'beautify' the area.
If you were Dutch or had a Dutch like area, the tulips would be important. (Blooming the flowers). Dutch tulips became a backbone of trading and remember that Tulips were the 'in thing' for nobles, royals, and the rich, for about a century in Europe.
Calanderas, where the flowers bloom many months out of the year already, might require a steady supply/
If you happen to need 'Poppies', then this formula could make the difference (blooming ones have seeds). All of a sudden that formula becomes important. Even with reduced see production, there will be enough 'juice' to milk out of the flowering plant to produce product.

Forgot to vote

Like val said: solid, but more of a side in an adventure. It can add good flavour to the world, and can help explain things, but making it the center of an adventure would take some thinking.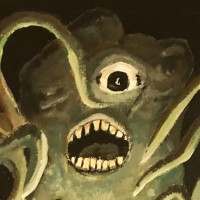 Also, you may make use of it to make specific components for magical potions and the like appear 'out of season'.
" As the PCs travel the road, right after a bend they hear a sharp whistle and call: 'Heeey, not so lazy, move your asses!' It is a large man that calls, and there are unwilling workers that listen. A small company, 10-15 men work on the road, push boulders aside, dig up roots from under the road, etc. The large man that shouted turns to you, smiles fast and mutters something under his breath, sounds like cursing some lazy worker. 'Where does the road bring you from, travellers?' And does a little small-talk. And what is really happening? A group of bandits is 'adapting' the road for shady purposes. The road will not be wider, but tighter, with enough cover around (and a few traps perhaps), and will become an ideal spot for ambushing travellers or entire caravans. The bandit leader wants them all to appear harmless. The 'lazy worker' he cursed was actually a guard that should give warning before any travellers come around (fallen asleep). Not surprisingly, the boss may decide for an ambush even now."
" A healing potion which if drank by males (or women in male clothing) causes a short term (1 d6 hours) urge to dress in girl's clothing due to the high levels of estrogen in it."
" Swords form a bond to their wielder. A symbol on the grip that is absorbed through the user's hand and appears on the back of the hand. Maybe only visible to them or others that have the abilities. Could give unique powers depending on when it happened and what they did to get it. It takes a specially made sword that only few can receive and made by a certain race. Then they must do something really heroic to unleash the swords power. Once unleashed it is theirs till they die then the sword goes dormant again till another accomplishes another feat."