In the pantheon of the Kanaarites, Dawn Lord is a respectable god of middle ranking, and his priesthood is the same. Buluc is archetypical of Dawn Lord's priesthood: quiet, genial, a bit heavy from years of sedentary prayer, his dark hair draped around his round face and tonsured on the top. He is always seen making the morning sacrifices, attending the feasts of esteemed nobles, headed to bed early to make the dawn prayers.
But Dawn Lord is not Buluc's only master. In the dead of night, he worships another ancient deity: Rope Woman, the patron of suicides and death. Hanging is the only honorable death for those that take their own life, and Rope Woman escorts them to the afterlife. But her name is bad fortune, whispered only after such a deed is done. She has no public cult or temple, few prayers or sacrifices to honor her.
Buluc is a priest of her secret order, filling the void of voluntary sacrifices. His agents spend their time in Galetas' market square, either eavesdropping for potential sacrifices or being solicited by the few who know their purpose. They report to their lieutenants, who report to Buluc in the secret of night, never seeing his face or even hearing his voice, lest the truth of his devotion be known. Buluc receives from them the names of those who shall be offered.
This death priest then stalks his prey from afar, finding their dwelling, their comings and goings, all offered in prayer to Rope Woman on her secret altar beneath an abandoned temple. When she deems the time right, Buluc will go and make the offering: the victim is strangled, usually at home or work, out of sight of any witnesses. When the victim is found, the body is always hanging - an honorable death, one that will only be questioned in silence out of respect. The judges rule it an honor suicide, the family left wondering what misdeeds were done in secret that required such an exit from this plane. Buluc himself is never seen nor suspected, offering in silence the death to his goddess.
If there are other priests of Rope Woman, Buluc knows them not. He was inducted by the last high priest, whose work Buluc discovered and admired. The work stopped not long after Buluc became Rope Woman's priest, and he assumes the former priest is dead.
The cult of Rope Woman is long rumored but mostly considered legendary. A few Kanaarite historians and inquisitive minds suspect that her order may still exist, but nothing seems to connect the victims. Some have crimes that were known to few, others had enemies that wished them ill, still others seem to be total innocents. Such are the mysteries of Rope Woman. There is even a rumor that the Ran himself, high priest of all the Kanaar, employs the priesthood of Rope Woman in eliminating enemies or silencing opposition. But who can say what the god-king knows?
?
Hall of Honour (1
voters
/ 1
votes
)
?
Dozus's Awards and Badges
Not Registered Yet? No problem.
Do you want Strolenati super powers? Registering. That's how you get super powers! These are just a couple powers you receive with more to come as you participate.
Upvote and give XP to encourage useful comments.
Work on submissions in private or flag them for assistance.
Earn XP and gain levels that give you more site abilities (super powers).
You should register. All your friends are doing it!
?

Responses (11)

I like the double worship very much, a good sub for an uncommon assassin archetype.

A lot come through in this one, we learn that the Kanaarites have a fairly sophisticated culture in that their society supports Judges, historians, markets, socially acceptable honor suicides, and it is implied that there is great deal of personal privacy. The ala cart nature of the gods in this culture is again re-enforced. A ton of information
I guess the other members of the order are not priests, but what do they get of they get out of this religion? Do seem them as getting paid for these kills? Does the money get passed up to Buluc?
At any rate I got a lot out of these 500 words.
But perhaps you could write the order of the rope, history, theology, practices, cultural and then do one on Buluc where more of his personality and/or history.

I've got a slightly different take. You've only got 500 words to make your NPC and you spent very little of them on your guy. That being said the info contained is compiling
If this were an ordinary sub, I would give you a 5 but since its about the NPC ,not the history of the world 4/5 Don't get me wrong its still very good, I'm just stretching my critical eye over my comments of the past.

Now I want to read about the Rope Woman, and this is an impressive use of 500 words. Well done and count me impressed.

I, too, am impressed with how much detail is revealed of the overall culture by this short sub. It's great context for the assassin.

Personally, I am intrigued by the notion of filling the gap in voluntary sacrifices. Unusual religious practices are always intriguing. Perhaps Buluc talks the depressed into suicide during the day and dreads those times when he must go out and fill the void. Perhaps he does the opposite, helping people in the name of one god and murdering them in the name of another. What if the law turns against honorable suicide - does that leave more of a gap to be filled?
---

I was a little vague in the write up, but 'filling in the gap' here means murder, or at least I intended it so. The idea that he would counsel the penitent as a priest of Dawn Lord toward suicide as a sacrifice to Rope Woman is certainly an intriguing one. I suppose it calls into question his dedication to the two gods, whether he is more 'truly' a priest of Rope Woman and his Dawn Lord priesthood only a facade.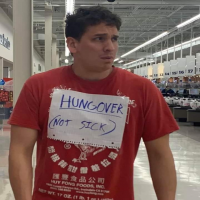 The title alone is already evocative! And wow, what a great 500 word condensation of rich material! Love this cult. Like a twisted version of Thuggees with shades of Kevorkian.
Rope Woman!!!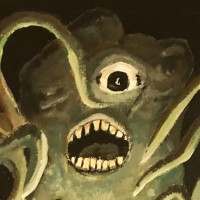 Muro's comment here is spot on. This is excellent and a worthy winner.
" The PCs come across a town with a strange curse: Every morning, those who have grown up here wake up with the memories of someone else. They do not find this strange and have no idea it is happening. They calmly wake up and start these new lives as though they have always been that way. The cause: A wizard who lived there was spurned by a maiden he was infatuated with. His attempt to manipulate her memories into believing they were already together and that she loved him went horribly awry."
" In an area albinos are considered to be evil mystics and locals ward themselves against them by turning their backs to them to avoid being mesmerized. Suddenly the angeliclly pale loner with white hair and violet hued-eyes is suddenly an outcast, and his companions are treated as if they have been mystically bonded into his service, and could be treated with attempts to intervene or given the same stony treatment. Expect poor quarters, no hospitality and to pay twice as much for everything."
" A potion that makes a person reveal their prejudices in public,however damaging it may be to them."