Bacon started as a random dog that liked to slip into the cafeteria to steal bacon off of Reese's plate- initially somewhat a joke, but also a subtle indication that not everything is quite right in the world of CRTF.
I mean hey, when Hell is invading Earth, a crafty German Shepherd with a love of bacon can't be that unusual, right?
As players are wont to do, they quickly adopted Bacon as one of their mascots. If not really providing anything substantial to the plot, having all my players grow emotionally attached to a non-serious character has been amusing.
---
Bacon is a crafty animal. His habit of stealing food off of people's plates belies his stealth and cunning, as well as his origins as a stray. Trained in K9 work by CRTF, he's reliable and is fearless in the face of hellspawn. Bacon is capable of operating elevators, making many wonder if he possesses extreme animal intelligence.

Bacon is joined by Sly, a foul-tempered Raccoon found by one of my players.
---

Of course, then one of my characters took 'Speak with Animals'...
---

When speaking, Bacon has a bombastic way of talking in a way most would expect a medieval knight to (The following is a small collection of in-game quotes):
'I am Taddeo Maxwell RotWurst Junior The Fourth of the House Tully of Mailmen's Demise.'(I could not resist a few references!)

'Good sir, my digestion would kindly appreciate any sustenance allotted to it in the form of bacon.' Bacon says, looking at the plate.

The other elevator dings and Bacon exits, carrying a pack of bacon in his mouth.

'Clockwork one, my bowl has a distinct lack of nourishment and you should rectify this heinous situation with utmost haste and consideration.' Bacon nudges his nose into Reva's lap.

'Clockwork one, my ears doth ring akin to the buzzing of electronic devices but to a level unprecedented after that horrendous cataclysm claimed the lives of many innocents.' Bacon says, sounding slightly pained. (After a large explosion.)

'IF YOU WANT HELP YOU GOTTA PAY!' Sly says. 'I WANT BITCHES AND WHORES. LOTS OF BITCHES AND WHORES.'
'Sly, I believe our companions have dire need of our assistance for the Clockwork One to approach us as such. Surely you cannot turn away our valiant and fortright ally in the struggle against the darkness that threatens us all!'
'FUCK THAT. I WANT WHORES.'
'Sly, I will punish thee with a lack of vertical support should thine refusal to assist our lofty mission continue further more.' Bacon says to the Raccoon.
'IS THAT A SHORT JOKE?' Sly starts hissing some very unpolite things at Bacon.
(A few minutes later, Bacon has somehow convinced Sly to help)
'I told our wanton companion I would give him my next week of bacon should he give his all in this task.' Bacon says.'Only later will he realize I was a fiend and lying.'
---


All in all, Bacon grew from a background NPC to being comedic relief for the game. Sometimes, you just have to have the audacity to be a little insane!

?
Hall of Honour (1
voters
/ 1
votes
)
?
Ted's Awards and Badges
Not Registered Yet? No problem.
Do you want Strolenati super powers? Registering. That's how you get super powers! These are just a couple powers you receive with more to come as you participate.
Upvote and give XP to encourage useful comments.
Work on submissions in private or flag them for assistance.
Earn XP and gain levels that give you more site abilities (super powers).
You should register. All your friends are doing it!
?

Responses (8)

How can you not like Bacon?!

You sir, have made my day!

nicely done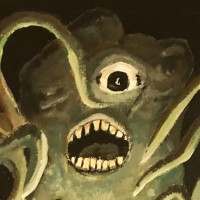 Sweet - and sly is a hoot too!

Oh man, I needed that laugh. I want Bacon for my game, but I could never do him justice. Thanks for sharing!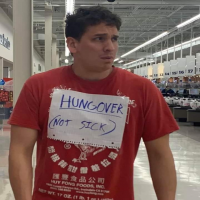 Deeply amusing

Very nice. You can never have too many animal mascots. (That's a lie - there's definitely a limit).
" 'BB9, bring up the current scout results.' 'I'm sorry, Coach. I can't do that.' 'BB9! Bring up the scout results.' 'These kinds of us, Coach, use serial numbers on our products.' 'BB9, are you malfunctioning?' 'You need to indicate college basketball mentors you are significantly devoted to the adventure!' The two men in black suits turned to each other. Their faces were white. 'Someone get the president on the line! Tell him that our ICBM handler thinks that its managing a high school basketball team!'"
" Sessiliths (name based on the word sessile) are gargoyle-type creatures which are stationary, attached to the stone of whichever foundation they are bound to. Though they can move their extremities and limbs they are unable to move away from their particular perch. In lieu of swooping down and attacking like their mobile cousins the gargoyles proper, sessiliths are equipped with their own brand of mischief. The creatures are all able to verbalize and thus usually hurl vile insults and curses upon passersby. The cumulative effects of dozens of sessiliths cursing, screaming, and speaking in tongues, can have an effect of temporary confusion (or even discord) in those forced to listen to the shrieking stone gremlins. Additionally, most possess the ability to 'spout' or spit forth various undesirable projections, such as tar, boiling water, or even acid. While they can usually be avoided easily enough or even destroyed (their 'bodies' feature the same defenses as gargoyles), sessiliths are usually placed in such a way as to hinder all trespassers and interlopers, narrow corridors, claustrophobic tunnels and other related 'gauntlets', where they cannot be easily avoided. Like gargoyles, sessiliths come in all sorts of grotesque shapes and sizes, though they tend to resemble tiny horned devils, demonic amphibians, or simply distorted faces and heads, more often than not."
" Under the sewers of a large town ancient burial chambers are discovered. If the PCs investigate they fill find that a pale white flowers grows amongst the graves, in the dark. How do they survive without light? What is their origin? Why in a burial chamber and not just in any old cave? Can they be sold or do they have any special quality at all? It is up to the PCs to discover."