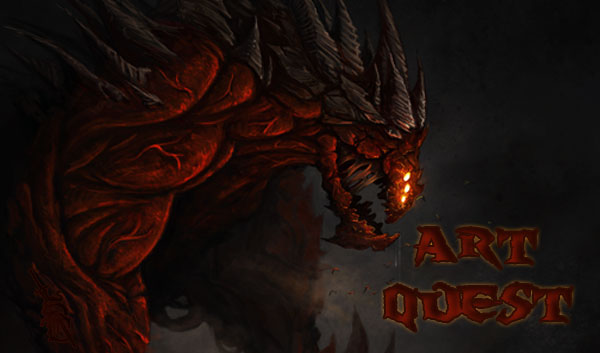 | | |
| --- | --- |
| Required Category | none |
| Required Tag | none |
| Status | Legacy |
| XP Bonus - Active | 20xp |
| XP Bonus - Legacy | 20xp |
| XP Bonus - First | 127xp |
| XP Bonus - Second | 100xp |
Quest - Art Quest
First Ever Art Quest!
The streets are alive with talk of all the bards visiting the Citadel this month. Rumor has it that Jack Holliday has a piece of art that is being displayed and the person that can weave the most entertaining story will earn the praise of the Strolenati and prizes beyond description (custom Strolen Dice!).
All are welcome to participate and the top two submissions, that earn the most XP, will earn the top spots.
If there are 10 or most submissions, we will go to a round two where another picture will be offered. During round two, any submission from the first round (doesn't have to be your submission) must be weaved together and continue the story with the new piece of artwork.
Wnner of the second round will be the cumulative XP for their highest first submission and their highest second round.
Multiple submissions are welcome, but only the highest will count towards XP counting.
Second round, top two will also get dice.
For the overall winner (if we go two rounds), I will ask Jack Holliday to illustrate a submission of your choice!
---
Official Submissions 3
Name
Title
Type
XP
Strolen
Art Quest Demon by Jack Holliday
by: Strolen


An awesome demon illustration by Jack Holliday which was used in our art quest.

Articles
Resource
Citadel Help
260
axlerowes
Armor Restrictions Apply....Of Course
by: axlerowes


'Let the Wookie Win'

Articles
Fiction
Game Mastering
140
PoisonAlchemist
Ballad of the Malconvoker
by: PoisonAlchemist


A 99 word poem of a small town, and the demon who guards its chapel when the mists rise.

Locations
Area
Plains
150