World Creation and the Citadel
Tips on how to utilise resources on and functions of the Citadel to Develop and Maintain World settings
As the summary indicates, this Wiki is meant as an article that draws together the available resources on the Citadel (i.e. existing submissions) as well as its different functions that assist world building activities. I will be making two separate sections according to the stage of the world/setting in question. The first section is what I term 'in the nebulous' i.e. a setting that's still very 'preliminary work' across the board or a setting that's fleshed out in a few aspects but very fuzzy on others. The second section is of course the direct opposite, for the stage of 'reasonable completeness'. Furthermore, I will divide each section into a Resources section and a Functionality section for easy reading.
Stage: In the nebulous
Resources:
Rules of thumb:
It is a Small World- speaking to common sense on the scale of the setting to be created
Four Maxims for World Building
World Building 102- a very detailed article that provides principles for good world building as well as drilling down to the individual steps of world building
Template:
Worksheet settings- Moon Hunter's template for world building. Some examples of completed templates can be found at: http://strolen.com/guild/index.php/topic,1606.msg25146.html#msg25146 and http://strolen.com/guild/index.php/topic,1816.0.html
Food for Thought/Inspirations for specific and broad aspects of a World:
Functionalities:
Developing Content:
Submissions: I think the most useful Strolen function at this stage is the submissions themselves which allows ones to rip out a specific aspect of one's own setting and post it up for feedback. Then again, if it was just a seed of an idea rather than a relatively complete idea that you have, I suggest the stub format (although it's one of the perks that comes up with Citadel ranks and also tends to be an under-commented part of the Citadel subs). Personally, I just use them as a placeholder for wayward ideas (aka undeveloped ideas) and I might come back to them in the future to turn them back to full subs or they just languish. But either way, I've got them in a special place if/when I need them rather than lost in some recess of my mind. Also worthy of note is the ability to add user-submitted ideas to any submission including your own. This means that you can always add ideas that branch off a particular submission at a later date that cannot stand on their own. For those who were familiar with the Citadel v.2 and had been MIA since, this has replace the previous submission type known as a scroll.
Forum: There is the Setting Forge section in the Citadel Forum that is specifically tailored for 'in-work settings'. To me, this is sort of an alternative approach to writing separate submissions for standalone part of a world. In particular, using this part of the forum allows one to keep working on the setting in a special place rather than having to rip out a standalone portion of it and then writing it out for feedback, which removes the need to organise content etc. The disadvantage of this approach, however, is that it might be harder to obtain and keep track of feedback on the minutie aspects of the content.
Organising Content:
If you are using the forum as the main means of developing content of your world, I think this is less of an issue as you have free rein to organise things however you want. Also, since I've never used the Setting Forge myself, I will focus on the functions within the Strolen's Citadel that aids one in organising content and making linkages across different ideas that belong together taking the approach of presenting one's world via piecemeal submissions.
I have previously mentioned the two main tools for organising content in my General Posting Advice sub but I will go over them again in a more clear way.
One tool is the submission type known as a Codex which is basically a central submission containing other submissions that describe its sub-components. For example, if you have a Codex about an apocalyptic event in your world setting, then the actual Codex sub might just be a brief description of what caused the event and its consequences while later on, you might input more submissions that expand on the consequences of this event on each race in your world setting etc. Alternatively, you might do a Codex on the Pantheon of Dieties in your setting that describe the relationships between them and how they are worshipped in your world and then write much more drawn out subs devoted to each separate Diety. In summary, the Codex format allows you to create a two-tier hierarchical structure between your subs.
If you need more than a two-tier hierarchical structure, then it's time to utilise the freetext. This is basically bits of text that you create yourself that act as tags for particular submissions (note that for those with low Citadel rank, you can only use pre-existing freetexts). Using the name of your world setting as a freetext would be a good idea since there is a further function of the Citadel that can be 'unlocked' since you reach a certain point with your world.
Stage: Reasonably complete
Resources:
Template:
Worksheet settings- Obviously, at this stage, this template would come in handy as a checklist
Food for Thought/Inspirations for specific minitue aspects of a World:
Creeds- defining a religion's mission statement
A Dash of Salt- recipes unique to the Citadel
Small Gods- gods worshiped locally
Functionalities:
Once you have written 15 submissions and labelled them with the same freetext, then it's time to drop Strolen or Valadaar a PM and call for a region to be created for your own world. A region is where you get to display all the submissions related to your world in one place. You could get to write a short blurb about your world or upload a world map.
Not Registered Yet? No problem.
Do you want Strolenati super powers? Registering. That's how you get super powers! These are just a couple powers you receive with more to come as you participate.
Upvote and give XP to encourage useful comments.
Work on submissions in private or flag them for assistance.
Earn XP and gain levels that give you more site abilities (super powers).
You should register. All your friends are doing it!
?

Responses (4)

Update: Another sub saved from Mathom's grasp, yay!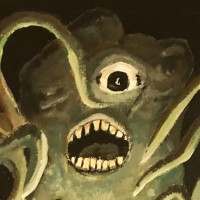 Great idea!
I can also create regions if needed. I have a somewhat abandoned one here - http://strolen.com/regions/World_of_Neyathis
---

Thanks, Val, for the info about regions admin rights. I've added your name to the region section.

Nice. Forgot to vote yesterday.
" Orchound - A large canine with tusk like bottom teeth. Orcs bred these dogs to help them in battle by grappling with foes, and dragging them to the ground. Despite their fearsome appearance and loud bark, they are trained not to kill, this is the venue of the warrior, not his hound."
" Maybe in the future, you can earn money by allowing yourself to be possessed by the genius loci of Taco Bell. And then it just spews ads out of your mouth during all the times you aren't using it."
" The air had grown chill the minute they descended into the strange valley, which was unmarked on any of their maps. It was so strange here, devoid of animal life and completely silent. The horses were nervous the entire journey through the vale. As they set about to collect firewood for the campfire they could hear their own voices as dim echoes through the eerie silence. The food didn't taste anything that evening and their sleep was cold and troubled by nightmares. While they are clearing camp the next morning, one of them stumbles over a piece of stone jutting out of the ground nearby the horses. On closer inspection there seems to be runes engraved into the polished surface. The symbols true meaning is no more known among mere mortals and if they decide to dig deeper, they will discover that it is an ancient altar buried within the soil. Any historically oriented party member will recognize the largest symbol to be the insignia of the powerful warlock who ruled this realm several centuries ago. At their departure from the area, something will seem amiss with one of the party members and all will remember the stories of the warlock's thousand curses."