The Temples of Stoneholt
Great, mysterious chambers hidden deep in the earth beneath that enigmatic city of Stoneholt!
"We had heard rumors of great temples built deep in the earth below the city streets, but until now had never found solid proof of one. One would think that such large structures would be easy to find, but then one generally does not comprehend the scale of the city that is Stoneholt!
Generally, exploring the sewers is not something taken upon lightly by people - these are still the domain of other creatures, not the least of which are the terribly fierce bands of feral caretakers. Docile enough once broken, the ones found underground are vicious and tenacious in the extreme, but I digress. They are not alone down here. Massive bear-sized rats, huge amphibious scorpions, and other massive vermin dwell in the dark. Rumors abound of even worse things, but these have not been substantiated.
It was a spot of good luck that revealed to us the entrance of one of these places. There are groups of somewhat suicidal individuals who regularly enter the sewers to test themselves against the savage inhabitants. Since fielding our own patrols is both dangerous and costly, we instead post notices requesting information from these 'adventurers'. Once information has been found to be useful, we provide payment in gold. It was from one such group that the key information was received.
After a battle with a particularly large and vicious tribe of Ferals, the group happened upon a massive crack in the wall through which a great deal of water issued forth. They carefully noted the location and passed this information on to us when they returned, thinned in numbers, to the surface.
We sent a well-equipped survey team to the reported location and began to investigate the crack. The water flow had subsided to a trickle, so we believed that the water was caused by the most recent downpour. It had widened in the interval between it's discovery and our investigation, for it was large enough to barely admit the smallest of our team, a fellow by the name of Esgyld.
What he found withing was a massive structure, not in iteself unusual within Stoneholt, with a massive domed ceiling more then 130' tall at its peak, and a radius of nearly 200'. Hanging in the darkness from the cealing where scores of massive bronze hooks. The walls were covered with huge, alien runes.
The temple was largely empty but we did find a few very interesting artifacts therein. These items are being researched by our staff, though with great care, for these items have dangers odd and wonderful...
History
The temples are actually quite common within the confines of the massive city of Stoneholt, though most are well hidden below street level, imbedded in the areas not pierced by the labyrinth of sewers. Vast secret 'doors' block access to these places, being no more then super-massive stone blocks which have not been affixed in place. No mechanism apart from their prestigious weight locks these doors, and none without dreadfully powerful magics or god-like physical strength can open one of these. It is thought that the Giants used some type of device to move these blocks, as their weight exceeds even those beings ability to move.
It is much easier to simply tunnel through the solid stone to gain entry, but the builders have used a stone of very great hardness and density, making such an effort time-consuming and dangerous.
The Purpose
The Temples served a few roles for the Giants of Stoneholt.
First, as places of worship and sanctuary, far from the eye of the sun, who although revered is not trusted. A racial memory of some sun-caused devastation remains with the Giants and so the Sun has been associated with evil and betrayal.
(A solar eruption of massive proportions devastated the world of Neyathis at one point when the Giants were ascendant, and the only reason Stoneholt survived was it was night time there during the flare. The other continents were sterilized! This happened well before the younger races came to Neyathis...)
Second, the Giants are capable of metamorphosis to different forms, and actually produce cocoons to contain them during these changes. These would be hung from the massive hooks found on the roofs of these temples.
Plot Hooks/Campaign Use
Largely lore for the World of Neyathis and the city of Stoneholt in particular, this location could be a lone oddity found by PCs during spelunking.
A great cocoon could be found in one of these temples, thick and nearly impenetrable. What could be inside?
One of these temples can be used to introduce new items or artifacts into a Neyanthian campaign.
?
valadaar's Awards and Badges
Not Registered Yet? No problem.
Do you want Strolenati super powers? Registering. That's how you get super powers! These are just a couple powers you receive with more to come as you participate.
Upvote and give XP to encourage useful comments.
Work on submissions in private or flag them for assistance.
Earn XP and gain levels that give you more site abilities (super powers).
You should register. All your friends are doing it!
?

Responses (5)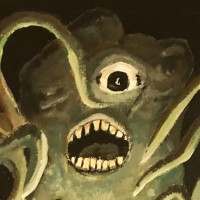 Updated: A piece of Neyathian Lore.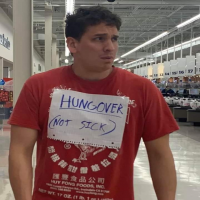 I may have to rejoin Respite, just so I can go to Stoneholt. This place begs to be visited. :)
I like the writing here, draws me right in. Short, sweet, and flavorful! Giant cocoons hanging on bronze hooks. Rich!

I must agree with Muro. The idea of a gigantic, sun-phobic humanoid race that practiced mysterious rituals and underwent bizzare phsyical transformations within the confines of cacoons, really adds to the overall atmopshere of the city of the brooding bizzare city of Stoneholt. As your narative seems to imply, do feral bands of Caretakers indeed guard these places against inturders?
---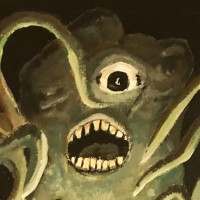 Very nice on its own and as taken as part of larger group of submission it is even better.
Things like this could be used for the PCs to set a trap for the their enemies or as a hard to get to hideaway.
Yet, not all locations need to be a nexus of power, and there has be explaination for all this massive tunnels and underground structures that are found in so many fantasy game. So again nice
" The peasants of the wood use crudely carved symbols to ward off wolves. They think the symbols are emblems of purity and goodness and that keeps the wolves away. The symbols work, but not for the reasons the peasants believe... The symbols are actually arcance evil symbols which the wolves know and fear, but to which the peasants are oblivious. So how gullible are the peasants going to be when a strange horned man displaying the symbols on his shield turns up and asks for their allegiance?"
" Among the assortment of organized criminals who live in the great city, few command greater fear the Moonbeard Order. They of course do not call themselves that, but have earned the moniker from their fashion of dying their large beards with lye to produce a distinctive crescent shape running from earlobe to earlobe. This is meant as a taunt for their enemies, for it clearly outlines their throats. They also wear garb similar to the northern tribesman, carefully tooled leather and showing multiple, colourful glyphs. They are feared due to the intense discipline that their group maintains, due to their origins as a warrior-sect. They serve as paid thugs, enforcers and assassins within the city, with the client simply ordering a service from the organization, not hiring an individual. Apart from making the request and providing payment in full in advance, the order completes the assignment themselves. Their order has many moles through the organizations of the city, and more than a couple of nobles. As such, no organized move has been made against them since their chief activity is directed against other members of the crime world. It is said that their services have been useful for those in power as well, further protecting them from persecution. Their religion holds that their time in this world is vanishingly brief, and largely unimportant except as training for the Great Battle. The order is very utilitarian with weapons choice - they simply use the tool needed for the occasion, though not without having trained extensively with it beforehand. Daggers, garrottes, swords, bows, battle axes, polearms, wagons, even siege engines have been used to carry out their contracts."
" After a hanging, purchasing the rope and burning it yourself is said to remove all sins from you and keep you safe from the rope."