The Sleeping King
The Sleeping King is a near mythic figure that has a presence in real history. Originally called the Lost King, he came from a Land to the East where he had been a King. He left his Land because he felt he had failed his people ( the details are vague upon this point). He arrived here to discover a land under the boot of Merideth the Great. He vowed that, 'All people shall be free to live as they need to live. No one should live as a slave to a man or fear!' Thus he began to lead. From a small band came The Six Armies Who Were One. Upon the final assault on Merideth, he brought freedom to The Six Lands. Then left, vowing to return if needed.
Note: Part of the Six Lands Set. Best read in full context with the linked submissions.
Appearance
Unlike Merideth, the Sleeping King had no need for large statuary to remind people of his power. Thus most of the description is pieced together from various accounts.
He was tall, thin, yet well muscled. His long wild hair was white, or perhaps so blonde as to seem white. He showed some signs of age, mostly in the form of scars. He too had piercing blue eyes, a point brought specifically home in a poem about Merideth's and Kings first and last conflict.
History/Background
His history before his coming to the Six Lands is vague. What is known:
* He was a great king of his peoples.
* He felt he had let them down in some way and that they no longer needed him.
* He came from a land to the far East over the expanding blue ocean.
He was first met on the shores of Norval, near Tidal Rock, by a band of rag tag rebels being chased by a pack of Merideth's Beastmen. He assisted them by quickly dispatching the pack. When asked his name, he simply gave the word 'King'.
After he saw what had become of The Lands under Merideth and that the peoples here were unable to unite and defeat him, he took it upon himself to rid The Six Lands of this scourge.
There are dozens of stories, poems, and songs based upon the adventures of the 'He who was called The Lost King' before the creation of The Six Armies Who Were One. There is the 'Saving of the Children' by Calvicia, about the rescuing of the Children from a forced labor and breeding camp. The dispatching of Quatrain and defeating of the First Dark Army has been the fodder for three notable plays. The song, 'King's Boon' detailed the freeing of all the Slaves under the Beastman's lash in Aery, including the Beastmen Slaves (who joined his forces). The Final Tale, The Calling, has been reworked numerous times.
In the time of The Calling, he travelled to each Land. In each land, he did great deeds, gave hope, and rallied the defeated spirits of the Peoples.
People came to him. He gathered a notable force that he held together with charismatic leadership and a tactical savvy that bordered on the supernatural. He managed to lead his rag tag rebels to stunning defeats of Merideth's forces. In each Land he set up a local army - one for Each land. All this while dancing around Merideht's hounding forces.
Soon the time came. He created The Six Armies Who Were One. He marched them along with the same cunning that had won him such stunning victories in the early years. The 6AWW1 managed to drive the Beastmen and mercenaries back to Badlands. Eventually the Mercenaries forces thrown against him broke (dead, surrendered, or deserted), leaving Merideth his loyal Beastmen.
Slowly, the 6AWW1 entered the Badlands. Outmanuvering and taking down the last Great Horde, the Lost King and his forces made for The Great Keep.
While Beastmen were vastly better warriors than the rag tag 6AWW1, those free folk fought for their freedom, for those that had been lost, and for the King who united them. Their passion let them beat back the powerful Beastmen. Eventually they breached the Keep. Merideth took the fight to the warriors of the 6AWW1. He was cutting down everyone who approached him. The free folk kept saying, 'You can take one of us, but it only takes one of us to stop you.' (A phrase of unknown origin. Some say it came from the Lost King, but others say it was an BirdMan Lt.) Merideth personally cut down 120 fighters of the 6AWW1 searching for this 'Lost King', this bane of his life.
Merideth was covered in gore as he approached. Fighting literally stopped as he finally saw The Lost King. He charged out of the keep, into the blood soaked open field towards him.
Words were exchanged. There are two dozen accountings of what was said, each claiming to be 'the one true one'. In the end, all agree, Merideth charged, great sword raised. The Lost King fired one potent arrow (which some say was golden and glowed)and fell the Great Merideth.
A great cry was raised by the free folk of the 6AWW1. A sound said to be so loud that it was heard in many places in the Six Lands.
In the resulting joy, the Beastmen slinked away into the Badlands and hidden places in the Keep.
Upon the victory, the peoples wished to make the Lost King their king. He declined, saying,'I am tired of leading people. I need to travel to my true rest, to slumber.' He took and broke the arrow that slayed Merideth into six pieces. Some accounts say they then flew off into the sky (others accounts mention six loyal followers who took them and hid them). 'If you need me, I will return to you. If your need is great enough, unite the pieces, and I will return from my slumber to lead you in your time of need.' With that, he rode off to the West.
Special Equipment
A Heart Bow: An artifact never before seen in the Six Lands. It is obvious that it was from the East.
Roleplaying Notes
Arthur and Merlin all rolled into one.
He is tired, careworn, and beaten down. He is not cynical or bitter. He is the kind of man who is doing what is right, rather than what is can be done.
Note: Arth Alert: This is standard fantasy faire, but it is also Arth Fodder. Each Land is a biome. I would call this EighthLand, even though it would be better as Sixthland.
The Sleeping King is from FirstLand. He was the original King of the Elventi brought to Arth. He was seperated from his group when they were brought by the Blue Fog/ Etag. He feels it is his folly that destroyed their world and brought them to Arth. It took him a while to find his peoples. By that time, they had begun to establish themselves as a people under his brother The Emperor. Feeling redundent, he kept travelling. Eventually he found this contient and resolved its issues.
He rode off until he was amassed in blue mist. He is now in a idylic island biome.
?
Hall of Honour (2
voters
/ 2
votes
)
?
MoonHunter's Awards and Badges
Not Registered Yet? No problem.
Do you want Strolenati super powers? Registering. That's how you get super powers! These are just a couple powers you receive with more to come as you participate.
Upvote and give XP to encourage useful comments.
Work on submissions in private or flag them for assistance.
Earn XP and gain levels that give you more site abilities (super powers).
You should register. All your friends are doing it!
?

Responses (7)

Very Arthurian, sleeping away until the times again comes that he is needed. Otherwise a very solid and dependable historical character. All that is missing is a circle of peers or lieutenants ala Charlemagne's 12 paladins.
---

They were there, but it was not a 'codified fellowship'. That original rag-tag rebel band (of PCs) was his inner circle. I wanted to echo Arthur, not just make a copy of him.

Updated: Updated for some content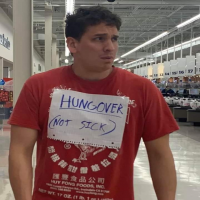 I never commented on this, I just noticed.
What Scras said.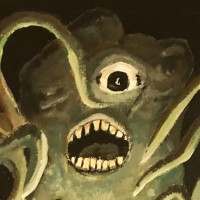 Certainly an echo of Arthur. I agree with Scras.
Are there ever blue eyes that are not piercing? :)
" It is said by the village gray beards Of Breen, that the band of human exiles who founded their prosperous farming settelment almost a century ago,had to fight a long,savage struggle with the original inhabitants of the fertile valley;monstrous trolls that saw the new arrivals as meals, rather than as potential neighbours.After 5 long years, the humans with their superior steel weapons, drove the troll tribe into the bleak highlands and hills sourounding the valley.But as time passed, the old tale begun to become legend, rather than history and is regarded by most, as a mere story used by parents to frighten disobediant children.And yet the village leaders have always forbidden their people from wandering the hills...."
" hey im new to this site but was here years ago w/ another name. anyways dont remember so im newbie by default. Firstly, I am a sci-fi reader and I hope to meet success with my writing. My favorite series of books are Larry Nivens RINGWORLD tetralogy (Ringworld, RingWorld Engineers, The RingWorld Throne, and RingWorlds Children) For those that havnt read the ring world is the greatest artificial structere ever discovered. A ring, its circumference equal to earths orbit, it is built around a sol-like star. Shadow squares halfway betwwn the ring and the sun provide 15 hours of night in a thirty hour day. 70 days equals one falan (one full rotation of ring world. The inner surface-the one exposed to the sun, is terraformed and is one millionkmwide cntrifugal force provides gravity, and rim walls 1000km high keep the atmosphere in. Population of RNH(ringworld native hominids) estimated in the trillions. The origins of who built it and why are too sticky to get into. But the ringworld , millions of years ago, was populated bt A race called Pak Protectors. Protectors are ancestors of all homo sapiens. they populated ringworld with homo erectus, but left no predators in the ecology. hence, hominids evolved into every ecological niche. (Vampires, Carrion Eaters, Giant Herbivores, Small Carnivores, some built great technologies and went interstellar. Oh, and ringworld is 300 million times the surface area of earth. post if youre interested, Ill elabortae on native species and alien vistors"
" A group of individuals* gather up and search for, 'The rod of Lordly Might.' Here's the catch, no just any individual is welcomed. There will be a meeting on sundown* in an old bar. As it is, a war is going on between the Eastern Front, and the Western Front. The bar/tavern is in the middle of both lands. On the same night of the meeting, there's another meeting with the Red Rose (Eastern) and the Black rose (Western). Once on the mission, there will be other individuals met and given information... there will not be an easy destiny, but nonetheless and adventure to remember. *** I used INDIVIDUALS for the fact that you can be any species (just keep away from the elemental and supernatural creatures.). Here are some suggestions: Vampire/ress, Adhiel (Elf), Half-Adhiel (Half-Elf), Orc, Human, Half-Human... Please do not be: Orc, Troll, Frost/Forest/Urban/Dessert Monsters, Giants, and Titans. Note that you can still be one, just preferably not one. I used SUNDOWN for a realistic reason (Vamps, Giants, and others meet at night). You don't meet someone who works for the Eastern/Western Kings during the day. I expect some drunks, bar fights, and bloodshed in the story. Mild or no Language is acceptable (unless unexceptable by the MODS)."