The Sketch Pad of Magic Bunnies
A sketch pad for casting powerful magic, if you can use it. How many uses for bunnies can you think of?
Full Item Description
A three inch thick notebook is what it looks like at first glance, it is not until you get closer really look at the cover that you find anything unusual about it. The quill pen on the cover is remarkably well drawn the edges of the fine soft looking feather seem to shift slightly whenever there is a slight breeze. In fact you could swear you could pick it up, in fact you can but if you drop it the quill returns to the cover and tipping the book will not slide it off. Upon opening you find beautiful pages obviously meant for an artist right down to the quick scale reference of a blank, a rabbit, a dog, a man, a horse, a tree, a dragon, and strangely a dot.
History
Some time ago a wizard was hurt terribly in a battle that raged across the lands for ten years. This wizard who had received the wound destroying the cause of the battle, or war if you like. Lost his voice and thus his ability to cast the spells that had allowed him to fight in the first place. One of his friends an arch-wizard of breathtaking power and possessing of a warped sense of humor went out to gather materials to make an object that would help his friend, who worked after the war as an artist. The arch-wizard searched for ten years before he had everything he needed. So he then began his spell casting the power he called into the already charged items light up the night sky for many nights until finally this item was finished. The arch-wizard surveyed his work grandly slightly disappointed that the outside did not match the power of the item he simply smiled when he beheld the pages inside. The arch-wizard then did grandly give his friend the former wizard the book saying that whatever he drew would be called forth as if he had cast the spell. The wizard who had given up his spells for a brush nodded his thanks and went back to work later that night the man tested the book trying to draw an unlit candle being lit but almost as if his hand were possessed he drew a bunny standing on a candlestick and then another with a small tongue of fire issuing from its mouth when he looked up the candle was lit. He simply shook his head thinking about his friends humor and after discovering what the symbols on the side did left the book alone.
Magic/Cursed Properties
This sketch book brings to life anything that you draw into it with its quill, as long as what you draw is a bunny. That being said how you draw the bunny is quite up to you and what you want that spell to accomplish: A bunny with ear fuses for a fireball, a bunny that breaths fire, a bunny with horns and a dragons tail, bunnies with wings, translucent pink bunnies that hop around drunken people with no regard for gravity, a bunny to eat the world.
This magical property can only be drawn out to its fullest by a wizard who is an excellent artist, as the spells cast this way draw their power from the artistic ability of the wizard instead of his knowledge or wisdom. Another important factor of using this item effectively is the wizard must be very creative.
Not Registered Yet? No problem.
Do you want Strolenati super powers? Registering. That's how you get super powers! These are just a couple powers you receive with more to come as you participate.
Upvote and give XP to encourage useful comments.
Work on submissions in private or flag them for assistance.
Earn XP and gain levels that give you more site abilities (super powers).
You should register. All your friends are doing it!
?

Responses (7)

Okay i am starting to feel like the silly item inventer here.
---

Welcome to the club then! :)

Here come the bunnies of doom!

Reminds me of an odd book I saw at a little bookshop once- 'The Big Book of Bunny Suicides'. Very funny, you might like it.

This is a novel idea, but it would be a very hard sell for a serious gaming group.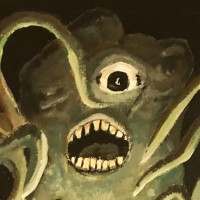 (__/)
(='.'=)
(')_(')
---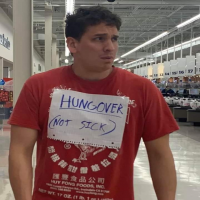 please finish the left ear for the sake of my ocd. Thanks!
" Darklings are a kind of Halflings living in the sewer of medium to large cities. Even though they smell badly and are quite dirty, Darklings are friendly and clever. They try to limit the knowledge about their existence to only a small number of trustworthy persons, including player characters. Darklings trade in information. Money, weapons and magical items have no value for them. This is why they hide beneath the sewer grates, listening to all that is said in the city above."
" '...the Ilthian mountains. A craggie masse of rock rysing from the Ilth'n plaines. The waters whych springe from it are ful of godeness and fortyfie those who drynk them [+1 STR]. Alas the vyle beasts resydent in these hills also bathe in these waters, and in the doing gain great strength. Foes mortallie wounded have bene known to flee, onlie to return, revytalised houres later...' - Chronicler Eamusil, Mondopedia, Vol XV (The Lands of Sylmen)"
" The Orcish Mustang - a semi-wild horse tamed and domesticated by orcs to serve as their mounts. Large, strong bodied, and fearless as they live among orcs. On the other hand, bad tempered, with teeth problems, sometimes have hoof problems, and agressive. In lean times, or when an animal dies, the orcs suddenly have a dearth of meat, and hide to work with."