The RJD2 CyberVirus
The RJD2 series virus, affectionately known as The Red Scribble, is the scourge of cyberspace.
Full Description
The RJD2 "scribble" virus is one of the most dangerous cyberspace viruses known. It initially appears as a wiggling mass of red lines/ tentacles, with one to four extensions (usually visualized as something like an anemone). The RJD2 will pick up odd graphical elements to it develops through its travels.
The virus codes as white-ware. It seems to be nothing more than an animated graphical, like billions of other on the net. That is how it is able to be transferred from node to node. It just floats around, like a cybernetic tumbleweed, moving through scenes.
Every thousand or so nodes, it seems to get "hungry". It will then "attack" some graphical element of a cyberpiece. The piece will either become a red scribble (ver.a) or a half missing (ver.b). This disruption would be nothing more than a nuisance, if that was as far as it went.
The virus is actually grey-ware and potentially black-ware. Once hooked into a graphic, it begins to assault the associated cyberpiece/ code item. The item does not lock up, but simply processes at 1/3 rate. Eventually the virus hijacks processing space enough to spawn another set of seemingly harmless red scribbles. After the processing spawning, it then begins to code delete the cyberpiece. It not only starts to delete, it actually will do a random memory bit change on the drive. So not only is the code piece destroyed, but all traces of the virus are removed as well.
Yes the code piece can be restored from backups, but if the program is a deamon or other agent, this eliminates its experience and memory from the backup uptime.
If the code piece selected is an avatar, it becomes more vicious. The process is the same. The scribble bumps the avatar and sticks. The tenticles inflict into the avatar and begin to disrupt its graphics. However, when it starts rewriting the interface. Interface softwear begins to supply sensations to the hardwired user. The user begins to relive various memories, usually memories with strong sensations (pain, cold, heat, flavor, light) associated with them. This is part of the deleting process... as brain segments are being fried as they are activated. The deck is too insufficient to spawn a batch of red scribbles, however if the human brain is no longer in control... and using its processing abilities.. thousands of scribbles can be spawned,
The process of RJD2 attack will leave the subject mentally damaged though unharmed. With enough therapy, they may even recover some of their memories. If the attack proceeds to the spawning stage, the mind is generally disrupted... making the body suitable for only meat puppeting.
Additional Information
Since the virus reads as white-ware, it triggers no anti-virus or defensive systems. Targets are isolated from their nets, so only an observer will notice the scribble attack.
The RJD2 virus originally entered the net in Norway. From there it (or some spawn of it) has reached every non ghetto (isolated) node on the net at one time or the other.
Some enterprising young runners are breeding the viruses and keeping them in small red capture balls... so they can be unleashed against ICE, Agents, or Walls, as needed.
Not Registered Yet? No problem.
Do you want Strolenati super powers? Registering. That's how you get super powers! These are just a couple powers you receive with more to come as you participate.
Upvote and give XP to encourage useful comments.
Work on submissions in private or flag them for assistance.
Earn XP and gain levels that give you more site abilities (super powers).
You should register. All your friends are doing it!
?

Responses (14)-15

I am at a loss for what I just read. It sounds cool, I think.

Sweet, a sci-fi twist on that thing.

For some reason, I feel like the name 'RJD2' should be familiar to me... Gotta' be some kind of in-joke that I have forgotten...
---

Is is the name of the band, who did the release 'Since We Last Spoke, whos cover inspired the 'What the Heck is That?!' challange.
It is quite a funky image.
---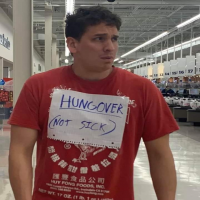 Oh I see. In that case...Bravo! I didnt even know who the hell they were when I found that pic. Nice work Moon, an original take on the peculiar red fella!
---

Also... RJD2 is nearly identical to R2D2, Luke Skywalker's robot

And remember, when you're jacked in, never poke a red scwiggly thingy.

Updated to be our first Cyberspace Lifeform. Let it not be the last.

Bumpage.

Updated: tried to add the image, but it did not take with the
the_heck.jpg|middle|The Hek] code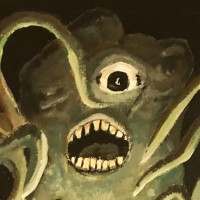 Not bad, though much of the battle against viruses is the classification of white ware or not. It would need some adaptive mechanism to stay ahead of virus detection routines..
" A military organization, the Stalkers are a hunting/mining militia that are known for wearing full body shrouds that easily hide them in snow and other slushy terrain. The lightly armored warriors are known for the speed, stealth, and the vicious wounds inflicted by their hunting hatchets. Many of the Stalkers keep crop-eared warhounds with them, both for hunting, companionship, and in war."
" A certain culture has a curious pass-time- muscle art. Muscle artists (who are called by a special name) work hard to sculpt their bodies, trying to become as muscular and buff as possible. The best among muscle artists look almost grotesque in their amazing muscularity, Atlas-like giants with shiny, oiled iron arms and legs."
" Within a kingdom the prince or princess has died or been killed and the Queen has been driven half-insane with grief.What if one of the PC's was mistaken for the dead prince or princess and not allowed to leave? There would be advantages in accepting the role, but would it be worth it?"