The Press Gang
There were rumours spreading around the newspaper office about a "Press Gang" that would protect reporters. But only the owner and editor knew the true purpose of the Gang.
In the days before the printing press, news and information in general could be kept closely controlled. Suddenly when printing was invented, news could spread with ease. And with the coming to Vallermoore of, if not quite democracy, then at least a much more enlightened despotism under Queen Amber, then newspapers could be openly be set up and print openly, bringing in rich rewards for their owners-and danger for at least some of the reporters.
The danger was twofold. First, the criminals of Vallermoore and the surrounding region were not at all happy at having their foul deeds brought to light, as it brought them heat and hassle from the City Guards. Reporters were assaulted and a handful that got in too deep and trod on too many toes during their investigations were murdered.
Second was the danger of the law itself. Although the majority of journalists tried to behave themselves and to tell the truth, inevitably a few overstepped the mark and printed stories without clear proof or even blatantly lied. The papers responsible faced heavy fines in the civil courts and even the risk of being shut down.
One of the newspaper owners decided on an illegal solution to both problems and secretly made a deal with a dozen or so gangsters. In return for reasonable pay and a promise that the reporters would not bother them in their own illegal dealings, the gangsters would act as bodyguards to reporters in dangerous situations, and lean on (and if necessary murder) leading top civil lawyers and people with strong legal cases who dared to sue the press. Also, none of them would harm reporters or their families. These hard men became the top secret Press Gang. And it worked-reporters who came under attack were defended or at least soon avenged, and several legal cases against the newspaper were dropped after the plaintiffs either died in *accidents* or disappeared.
When they are called in to end a problem, they are told to make it look like either an accident or a robbery gone wrong. Reporters then (usually with no idea of what has really happened) report it as such. Whilst the reporters are aware of their protectors, only the owner and the chief editor know about the murders. If the murders were ever to become common knowledge, it would result in the closing of the newspaper and the heaviest punishments the law allowed for everyone involved.
Plot Hooks
The Traitor-One of the Press Gang has switched sides and begun murdering reporters, knowing where they live. Unable to get the authorities involved in case he then tells everybody about the Press Gangs murders, and unsure how reliable the Gang would be against one of their own, the owner has brought in outside helpthe PCs.
The Witness-One of the Press Gang has been caught for one of his murders and the PCs are sent to bust him out of prison, kill him, or both, to keep his mouth shut before he gets his revenge by informing on all his friends to try and save himself from punishment.
The Know-Too-Much-One of the papers reporters has stumbled on the existence of the Press Gang, found the evidence to prove it, and has called on the PCs to help him or her bring the information to the authorities and to keep him or her alive.
Notes-although this is set in Vallermoore, it could be set in any sci-fi, modern, or slightly in the past game, as long as there is first a printing press of some kind, and secondly a free or at least a semi-free press operating openly.
?
Cheka Man's Awards and Badges
Not Registered Yet? No problem.
Do you want Strolenati super powers? Registering. That's how you get super powers! These are just a couple powers you receive with more to come as you participate.
Upvote and give XP to encourage useful comments.
Work on submissions in private or flag them for assistance.
Earn XP and gain levels that give you more site abilities (super powers).
You should register. All your friends are doing it!
?

Responses (5)

The feel is rather modern, but it makes sense in worlds with sufficient press... the gangsters get a free ride on their crimes, if they don't go too far, along with a stable income; and everyone will quickly learn not to mess with the press. The group is indeed applicable in many places.
The Witness - a reporter has learned or seen something truly important, and has laid low to avoid being found. Now, the law enforcement, the Press Gang, the bad guys and the PCs (working for anyone of those) are looking for the man, some want to protect him, some not. See what happens in such a colorful mix.

Or, perhaps a reporter writes an unflattering story about the PCs themselves and when the PCs object, they meet the Press Gang personally. Many different uses for such a situation. I like it.

I agree with Manfred, it has a vary modern feel to it, compared to standard genre fantasy, but it has a very sound logical base. Nice work Cheka.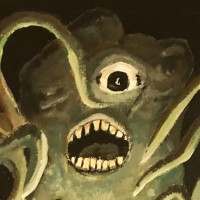 Not too shabby - a bit of a pun of course.
They would indeed be a good foil for the PCs. Perhaps in a good Steampunk setting.

I have not seen or read journalism approached in the steam punk genre. I have read steam punk stories about cops, thieves, priests, industrialists, spies soldiers, scientists, knights and explorers, but never journalists. It seems so obvious it must be out there somewhere.
As a roleplaying or storytelling tool this is nice because it gives mechanism for the formation of a mixed party of truth seekers and some less savory elements.
Also it is a nice worid building note about Vallermoore.
" Silk Armor? The Mongols wore silk undergarments under layers of leather armor. Why? Because silk is very strong. If an arrow hit them and made it through their armor, it would usually not have enough energy to puncture the silk. It could still enter their body but, because the silk would not break, the arrow's barbs could not do their work and the arrow could easily be removed leaving a relatively clean wound considering normal arrow wounds."
" at a place were magic gathers, for what ever reason, the trees of this place produce fruit that is filled with magic energies . these fruits when eaten cause different effects. much like the potion a wizard makes."
" A group of individuals* gather up and search for, 'The rod of Lordly Might.' Here's the catch, no just any individual is welcomed. There will be a meeting on sundown* in an old bar. As it is, a war is going on between the Eastern Front, and the Western Front. The bar/tavern is in the middle of both lands. On the same night of the meeting, there's another meeting with the Red Rose (Eastern) and the Black rose (Western). Once on the mission, there will be other individuals met and given information... there will not be an easy destiny, but nonetheless and adventure to remember. *** I used INDIVIDUALS for the fact that you can be any species (just keep away from the elemental and supernatural creatures.). Here are some suggestions: Vampire/ress, Adhiel (Elf), Half-Adhiel (Half-Elf), Orc, Human, Half-Human... Please do not be: Orc, Troll, Frost/Forest/Urban/Dessert Monsters, Giants, and Titans. Note that you can still be one, just preferably not one. I used SUNDOWN for a realistic reason (Vamps, Giants, and others meet at night). You don't meet someone who works for the Eastern/Western Kings during the day. I expect some drunks, bar fights, and bloodshed in the story. Mild or no Language is acceptable (unless unexceptable by the MODS)."