The Mirrored Hands
I will be the blade that shines by the holy suns.
I will be the shield that protects by the darkened shadows.
I will be vigilant in my duties to protect the Gods and their flocks.
I will be faithful to the edicts of my brethren.
Above no other will I be fully given to but the gods and my brethren.
I will be pure and woe to those who are not true.
- Mirrored Hand Ceremonial Edict
Name of Guild: The Mirrored Hands
Headquarters: Crystal City, Holy Dominion
Members: 592 active, 52 retired and living
Found Date:
History:
The Mirrored Hands were originally monks in charge of protecting religious property in the capital city of the Holy Dominion. These ascetics, while scholarly by nature they were given the duties of protection over the churches highest valuables. During the time of the Church Wars, when religion battled religion openly in the streets and the blood of the faithful poured in the streets these same monks were forced to protect these ancient artifacts with force.
When their meager skills were not up to the task a new duty was begun and the Mirrored Hands were formed. After the war between the churches, the Mirrored Hands were formed from retired soldiers and knights who had taken up the calling of religion as either a penance for past actions of brutality, or because of shame at what they had done as a fighting man. They were given forgiveness in the temples of their respected churches and granted divine freedom when defending the church and its property.
Originally there were sixteen of the Hands, two signed for service from each temple. This was to ensure a more stable and trusting environment lest another church think that one was protecting artifacts from the others. No vault could be opened without one blade from each religion present and one priest. To better ensure the trusting nature as they called it.
Over the years however, they have spawned into a virtual fighting force for the Holy Dominion at the beck and call of the Pontiff (pope) to protect the ideals of the churches. While each Pontiff has a different need for them, their charter dictates that they hold no mortal above the gods, so even if their religious leader demands of them to fight and kill, they will only do so should they see their gods wish it. Because of this edict of theirs, the Pontiff knows not to over use their abilities as it has happened in the past that the Mirrored Hands have toppled a Pontiff for their religious antics of falsehood.
Originally the Hands were soldiers, warriors, knights, or just brawlers who had taken up vows for past transgressions trying to clear their mind and soul of their actions. They had been of the cloth in some manner or another; whether just initiates or full fledged priests of their respected religions. Now however, simple followers can be asked to shelve their weapons that they use for violence and gold, and take them up in the protection of the gods themselves. While very few of them have some tie to the churches when they are anointed, all eventually choose the edict as their law and abide by the rules.
Description:
The Mirrored Hands are a group of holy warriors of the Holy Dominion. They are raised by their respective religion and given the authority to raise up arms in the protection of the churches, their priests, and their property. Seldom will they been seen or even be allowed outside the countries borders without a specific purpose to the church or the Pontiff himself. They are a group of warriors to the heart that take their edicts to soul as law.
While they were conscripted to act as guardians for the church of the church, they do not listen to the church. If they are needed, and that need is a true need and not a ploy to get one church faction at arms with another, then they will heed the call immediately. If the call to arms is false or for a selfish need, then they will openly accuse that church for trying to use the Hands for a personal gain. This alone has made it to where the Mirrored Hands are used for the whole churches and the Holy Dominion, and not for the personal use for the Pontiff who is in power at the time.
Twice a year, eight new Hands are raised and given their duties as brothers of the Mirrored Hands. There is a new member for each religion making their member status even at all times of equal number of Hands from each church. If one should die or retire, then a new replacement is raised within days to keep the balance pure. This new blade is pulled from prospects that will be raised twice a year; the topmost choice is then chosen by the church that lost one of their Hands. Each church is responsible for choosing who they deem worthy to be anointed. The head eight Hands have a total final say, but will seldom choose to denied the anointed to be raised, and very few have been forced to resign their status as a blade due to actions.
The leaders of the Mirrored Hands are a group of the eight oldest brothers still active, they call themselves the Hands of Truth. They are considered oldest by their join date, not their actual age. When a blade is given his arms by the Mirrored Hands his old birthday and name are erased from their past and they are given a new name and day of birth. They are reborn when they accept to keep arms with the Mirrored Hands and all of their brothers birthdays fall on one of two days throughout the year, so half of them age a year at the same time, while the other half ages roughly six to seven months afterwards. When asked about their service they do not say they have been a Hand for six years, but instead say that they are merely six years old.
They head of operations is based out of the Crystal City where the Pontiff resides, this is where most of their brothers live and reside. However, there are chapter houses in each of the other eight major cities inside the Holy Dominion, one for each religion. Each charter house is lead by the oldest of that house, but they are always of the officiating religion of that city with a second in charge that is chosen by the ruling Hands that is not of the same religious background. This is also to keep the peace should some religious group try to gain favor and sway the attitude of a charter house.
Their duties are loosely written that the churches know about as they have changed many times over the years of their existence.
Protection of the Pontiff: They act as his personal body guards and will have no less than eight with him where ever he goes inside his temple, one from each religious group. When going outside he is with no less than sixteen. They are a on hand military should any of the cities come under assault from outside forces. They will protect the city from all enemy aggressors with two exceptions.
1) The attack group is another religious group and a current conflict between religious is underway. They will step aside and let the spoils go to the victor until property is destroyed or stolen. Each different religious faction knows that the protection of the physical city itself and the religious property is in fact under the care of the Mirrored Hands and they will step in and summarily kill any and all transgressors regardless of faction or fault. The killing of clerics and priest however is not their edict when two religious factions are involved.
2) The attack on the Crystal City itself. The Crystal City is a main hub of religion in the Holy Dominion, as well as most of the known lands. Every religious faction resides there and therefore is under their care. Should a religious faction attempt to assault the city or its populace, they will rise up and protect it immediately, no preamble to presumably protect the city only. Their main purpose aside from protecting the artifacts and property of the churches and the gods is the protection of the Pontiff.
Protection of Property: The will lay down arms in the protection of the churches and the treasures that each one holds; whether they are artifacts, crypts of the honored, the temples, and any item or object that their gods decree. Which could be a person if the gods see fit.
They can be identified while in public by their uniform clothing of white and their silvered weapons. This signifies that they are pure of heart and soul and free of worldly politics that cloud and hinder the weak. They are true to their cause and will never falter. They patrol certain parts of the cities that they are in, but only the Crystal City are they considered a military or city watch force as the entire city and its population comes under their protection.
The do not walk the streets in their charter cities, but do so in groups of eight in the Crystal City. They can be seen walking the grounds of their charter house and the temples in their charter cities as well as any buildings they are set to protect; such as the temples and certain holy cemeteries, mortuaries and crypts.
Publicly they are quiet in their resolve to protect and do not get into lengthy conversations with the public. They will answer general questions quickly and politely but will generally ignore most everyone. A priest or initiate of their chosen faith will get minimal acknowledgment but little else.
?
Hall of Honour (2
voters
/ 2
votes
)
?
Mourngrymn's Awards and Badges
Not Registered Yet? No problem.
Do you want Strolenati super powers? Registering. That's how you get super powers! These are just a couple powers you receive with more to come as you participate.
Upvote and give XP to encourage useful comments.
Work on submissions in private or flag them for assistance.
Earn XP and gain levels that give you more site abilities (super powers).
You should register. All your friends are doing it!
?

Responses (12)

Holy Warriors as they should be.Although it's given me an image of people fighting amongst treasures taking great care not to break them. 5/5 and when I get my next HOH point I'll give you it.

Not bad. An interesting option for a polytheistic pantheon, where no church is powerful enough to dominate others. Sure there would be conflicts, and from them could arise something like this... giving, strangely, more power and influence to the religions. I wonder if there are any outside threats common to all the churches (besides robbers) - any external religions that wish to gain a foothold here, which they jointly oppose, or other, more secular philosophies? Also, (which may be outside of this post, but is an important question for the whole setting) how is the Pontiff chosen? Inter-church politics are _always_ complicated.
It would be also interesting to know what happens with the brothers that stray from the path - from mere errors and weaknesses of character, up to behaviour openly offending their charter. They seem to have a spotless record so far, is it because of their godly 'sponsoring', or have they covered up all the mistakes? Or, (hard to believe but possible) were they really lucky so far... which makes another plot hook as there's bound to be enemies that would love to destroy their credibility.
---

There are always outside aggressors. Treasure seekers, cult fanatics wanting religious artifacts, zealots, etc.
The Pontiff is chosen by the heads of each church. It alternates churches each time as well. The churches cycle their chosen every eight times, so no church would have an opportunity to have a Pontiff more than they should.
The are managed internally, the churches have no say in what or how they do things. To the outside world they have a clean slate, a flawless record of service. However, nothing is always what it seems. They have had a few transgressions in the past but their members involved always seem to die heroicly while protecting the church or the Pontiff.
Yes they do have godly intervention into their cause, but sometimes it is not always the people involved in the incident but the god whom instructed them to do so.
As of right now they are very good at keeping things close to home and herth.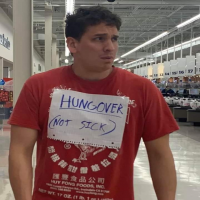 what manfred said! (and Mourn covered in response)
Solid!

A nice organization nestled amongst the conflicting deities of a pantheon (or pantheons). This organization will create a single 'religion' of the various deities as this organization will be the glue that holds things together.
---

Or the eventual hammer and chisel that tears them appart.

A very interesting treatment of how a group of religions could align together to generate a 'crusading' fighting force. Some historical resonance with the Hospitalers exists and could be used to generate plot ideas.
A number of minor editing quibbles made it harder to read, otherwise it's perfect.
---

PM me which ones and I will fix.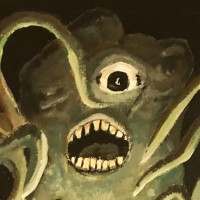 I like this organization, the teeth of a religious equivalent to the U.N.

Let me get this straight. Is each religious group a sect (or like a sect) of the overall Holy Dominion?
But anyway, overall it was great.
---

I think of them more like the US Marines. They are the Presidential fighting force and are his bad boys on the block so to speak but still adhere to our normal military standards.
" Coinlake sits perched between two sheer cliffs in the Stigrani range, and is difficult to find, much less approach. Four miles long and two across, the water is a vibrant cyan blue. The lake's shoreline is an unassuming beach of gray pebbles, and its mean depth is seventy feet. The rare times when the sun makes its way between the cliffs and shines over the the still water, one could see clearly the lake's rock-strewn bottom. Strangely, no fish or aquatic life can be found here. At night, a peculiar phenomena occurs. When the night sky is clear, the moon and stars are reflected in the lake's surface, but if one were to look at the surface from a high vantage point, the reflection does not match the firmament above! Instead the water's surface reflects the night sky of some other distant world and seventeen shining golden moons besides, each ones shimmering upon the water like so many gold coins! Legends whisper that Coinlake is not a lake at all, but a gate or nexus, to some distant alien world. The mystery has long remained unsolved, and only recently has the Arch-Duke commissioned an expedition to uncover the secret of Coinlake once and for all. Among the team members are several scholars of the Nascent Academy, an astrologer from the Occultists Guild, and of course the PCs, acting as body guards."
" Small identical wooden or metal discs with a strange pattern engraved upon them (do not appear to be coinage). The discs can be found all over the continent; a farmer typically overturns several dozen when ploughing a field. Though they are unnaturally hard to break, they have no known use and are widely used as good-luck charms: almost all households would have them on the doors and on mantle pieces; many people carry one or more on them, bound on to a belt, necklace or sewn on to their clothes."
" The party has found the source of the strange creatures roaming the countryside. The rift in this reality glows with a silver hue, rippling with the wind but never moving. They step through and are immediately assaulted with the scent of rotting meat, some have to muster all their strength not to vomit. Strange cries similar to the beasts the party had faced before can be heard in the distance. Looking around, they see they are in a forest of grey and red rather than the normal brown and green. The trees are sticky to the touch and writhe, perhaps to get away or perhaps as a warning. The deeper the party goes, the more the forest seems to slither and move underfoot. The cries get closer and more numerous. Creatures lurk in the shadows, all the same color of their surroundings. Whatever the party came in here for, they had better do it fast. The forest of flesh is waking up, and it is so very hungry."